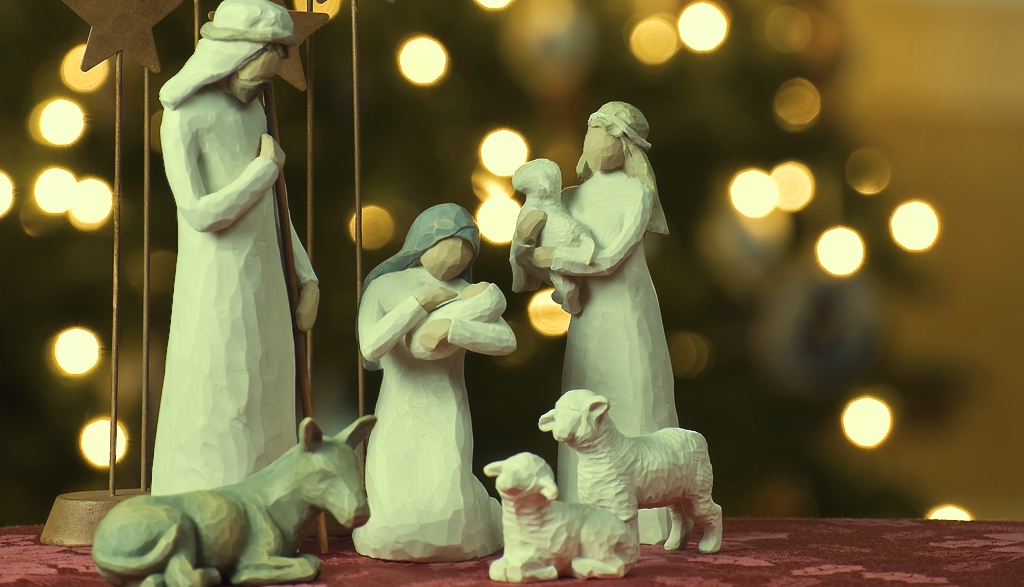 I was listening to Glee's Christmas playlist on Spotify while putting on my makeup today. Why? Because I'm a 20-something female and 20-something females love Glee, Christmas music, makeup, and any app that can turn music into a social media experience.
"O Holy Night" came on. My favorite Christmas song. I remember attempting to belt out Celine Dion's version as a child mostly because I felt that it was hauntingly beautiful, also because I prayed every day that God would turn me into Celine Dion. All this to say, "O Holy Night" is not new to me. But something new caught my attention while listening to Lea Michele carol: "His Law is Love and His Gospel is Peace."
His Law is Love and His Gospel is Peace.
I grew up deeply involved in the church. I was the epitome of a "church girl." When the doors were open, I was there. I was a Bible-memorizing, worship-leading, prayer-meeting-going child and teen with the best of intentions. But I too often confused devotion with plain bitchiness.
See, I got the whole show up to church, don't mess around with boys, or drugs, or alcohol, cuss words, or R-rated movies. But I didn't get the whole "His Law is Love and His Gospel is Peace" thing.   I was too busy being religious and dogmatic, to be kind or to be funny or to be peaceful. I was the Queen of the Culture War.
Then, at 16, my world dramatically crumbled at my feet and I had a faith crisis. I saw good people being spit out of the church. I saw women being treated more poorly than men. I saw disgusting church politics and super holy clergy being super unholy when the spotlight went away. Instead of stepping aside and figuring it out for a minute, I threw myself more deeply into church culture without allowing any question to be answered or any wound to be healed. I made myself physically ill in attempt to save the church from fundamentalism.
I ventured from one unhealthy extreme to the other. I was the unloving fundamentalist, and then I wanted to crucify unloving fundamentalists. Then I broke down. Because duh. Of course I broke down. But breaking down was the best thing that has ever happened to me.
I stepped away from church completely. In fact, I haven't been to church in 15 months. I was a church addict, and I needed to find my sobriety. I couldn't be obsessed with Church (which is entirely different than being obsessed with God, mind you) and I couldn't be obsessed with saving the Church from itself (which was entirely prideful on my part to think I could/should/would).
But I didn't step away from God or my faith. I just needed to just be me for a while, figure out who I actually was outside of the walls of a church. And I've done just that. At first it was hard, and then it was still hard, and now it is still hard too. But it's not been a bad hard, it's been a good hard. It's been freeing.
Still, I have often wondered where it leaves me with God. Doubting His existence has never once been an issue for me. I unswervingly believe in the existence of God. But I can't be the Super-Christian, holier-than-thou either. I'm caught in the middle, with questions still unanswered.
However, in that middle space there is a truth that I can embrace: "His Law is Love and His Gospel is Peace." God is love. The Good News is Peace. That which is unloving or lacking in peace need not concern me. I don't need to have it all figured out when it comes to God. I don't need to tell you if I will ever be a regular churchgoer again. I don't know these things right now. But I do know this:
His Law is Love and His Gospel is Peace.
Love and Peace. Those are good enough answers for me during this Christmas season. I have this crazy feeling that Love and Peace may be the only answers I ever receive. Because when you boil it down…what else is there really?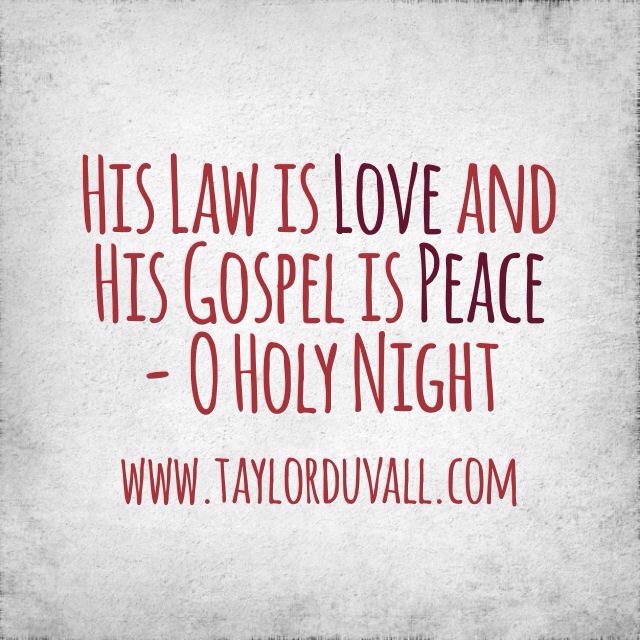 Image via Flickr