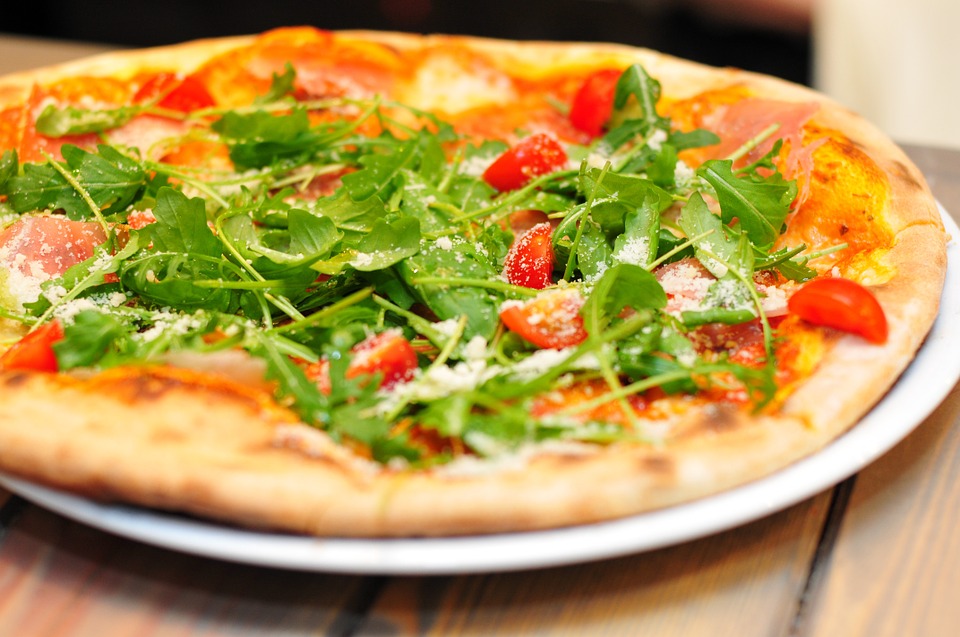 I'm a foodie who will try absolutely everything, but I hate olives.
I know, I know, what did olives ever do to me? But I cannot stand them. It's the one food I don't like. Hand me the octopus; you keep the olives.
While living in Rome, I've been eating too much a bit of pizza. If you and I were to go out to pizza together, I won't order olives on my pizza. I probably will order prosciutto and mushrooms because I really love each of those things so much I am drooling in my mouth a tad as I write this.
But you just might order olives.
In no way will I think that you ordering olives is offensive or judgmental. After all, you love olives and my dislike has nothing to do with your love. In fact, I'm glad you're ordering olives. God made them for a reason, so they should probably be eaten. Please eat olives if you love them.
Simply because I do not like something, does not mean you should not do that something. 
And when I take a bite into my olive-less pizza, in no way should you assume that I'm saying my pizza is better than yours. You shouldn't take offense or assume I'm judging your olives. I'm sure each pizza is equally delicious in the eyes of the pizza gods. I just happen like the way pizza tastes without olives.
Simply because I do something one way, does not mean that I think you shouldn't do that something in a different way.
In other words, my lady friends (but this applies to you too guys!):
… if you think motherhood is heavenly, or if you think being childless is blessed…
… if you're a boss lady who climbs the corporate ladder, or if you would rather stay home…
… if you like girls, or if you like boys (or if you like both)…
… if you got married to outwardly show your devotion, or if you just loved your partner so much without a ring….
… if you like to travel, or if like to stay home …
… if you like to go out all the time and visit with many people, or if you like to stay inside and hibernate with Netflix …
… if you find God in a church, or if you find God in any other way (or if you like to think of God as love) …
… if you are super easy going and let things happen, or if you regiment yourself down the second …
… if you see the world though the eyes of an artist, or if you see the world through the eyes of a scientist …
…Just do you. And I'll do me.
Pizza toppings are these sort of decisions that do not hurt anyone else. Typically, none of these them even affect anybody else whatsoever. They are the little extra decisions we make to enjoy our pizza… I mean, life.
Now, I'm not talking about poison – hate, abuse, inequality, injustice, greed – these things hurt each other need to be dealt with. I'm talking about olives. Personal preferences. Likes vs. dislikes. Innocent pleasures. We should not judge each other based on our pizza toppings, nor should we ever feel threatened because we don't all like the same ones.
Pizza would be terribly boring if it had a particular 2-topping requirement. Diversity is the spice of life.
We all simply have different tastes. Yours may taste more olivey and mine may taste more mushroomy. Let's just embrace it and sit down at the table and order one more slice (and another glass of wine, because WINE!!!).
At the end of the day, no matter the toppings, we are all just pizza.
And pizza is f**king awesome.