I may have been a skeptic, but I was a desperate skeptic – with one health problem after the other during the summer of 2014. A sweet friend kept posting about how Young Living Essential Oils were changing her and her family's lives. Way too many doctors visits and antibiotics made me willing to give it a try.   Maybe they would help; maybe they wouldn't.  But after going Gluten Free a few years earlier, I knew it was possible that natural options could help.
My friend introduced me to Young Living Essential Oils through their Premium Starter Kit. The first thing I tried was the Thieves blend, a great supporter of the immune system. Then Peppermint, a blessing to the digestive tract. One at a time, I started experimenting.  I noticed as I was ridding myself of toxic chemicals and replacing them with oils, I was getting healthier. The hype started to make sense.
I used to be a desperate skeptic, but now I'm a firm believer. And I'm surrounded by beautiful friends who have become firm believers for themselves and for their families.  There's a reason your Facebook feed gets blown up with friends talking about essential oils! They work! Maybe you're a desperate skeptic too.  Or maybe you're on board the essential oils bandwagon, but you're confused about which brand to try.  For you and everyone else, these are the reasons I chose Young Living Essential Oils: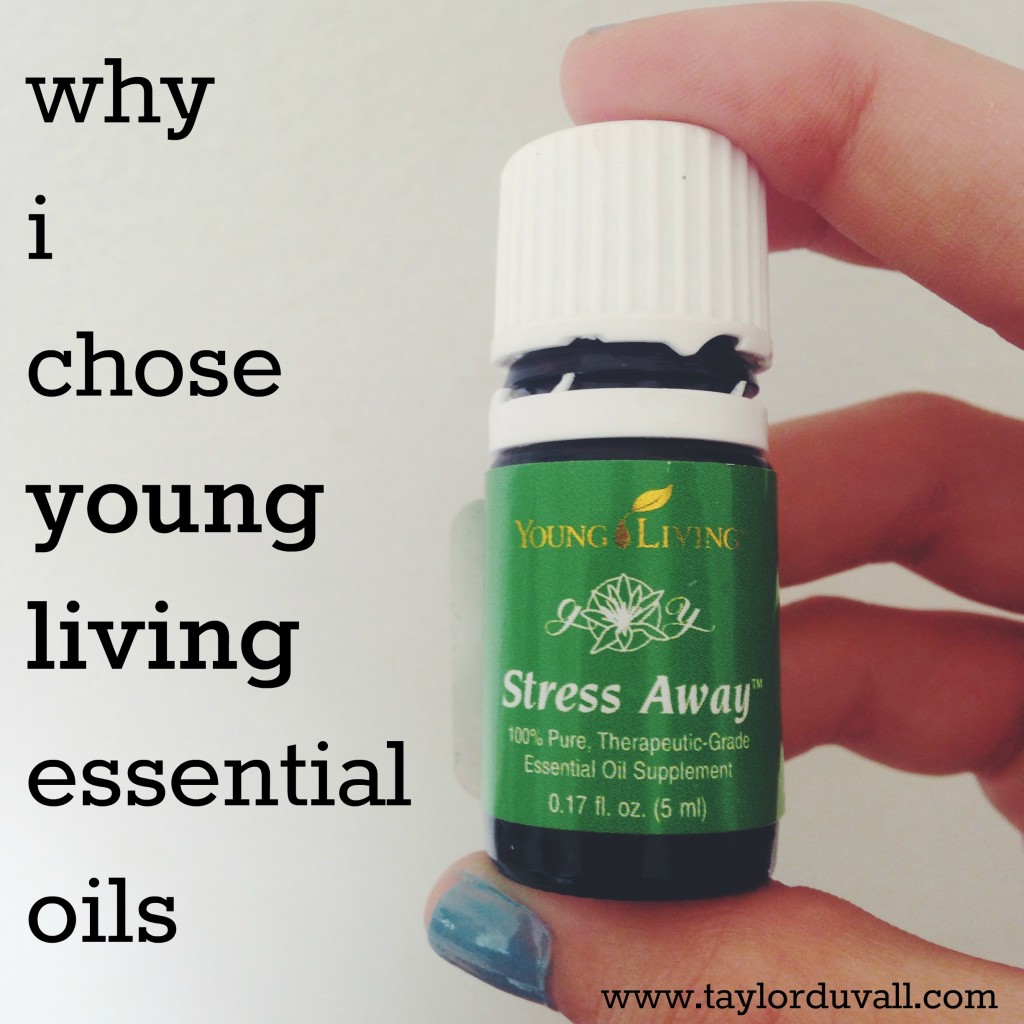 Seed to Seal promise
Young Living's Seed to Seal promise is what sold me. They are the only company that oversees the entire process of creating each essential oil. That way every member can be sure they are receiving genuine and pure oils every time. They have high standards, and I appreciate that. Young Living Essential Oils are never diluted or cut.
Cost vs. Benefits
The cost of the Premium Starter Kit was affordable enough that I was willing to take a risk of seeing no benefits. However, the benefits ended up far outweighing the price. Considering how much I was spending on co-pays and prescriptions, the cost/benefit is incredible.
Wholesale Membership
Young Living is far more than essential oils. They also have personal care and cleaning lines. Not only are they all natural, they have the added benefits of infused oils. By ordering a Premium Starter Kit and becoming a member, I have unlimited access to Young Living's online health and wellness store at a 24% discount.
Support System
I think many people are scared of jumping into essential oils because they don't know what to do with them. I was no different. I learned that there are incredible support systems throughout this company filled with people who genuinely want to help so you and your family can lead healthy, happy lives. I have never felt alone throughout the process!
I'm just a desperate skeptic turned firm believer.  And I believe we should all be in this together. Life is hard enough as it is, we don't need to be bringing toxic chemicals into our homes to make life that much harder!
Interested in a Starter Kit? Here's what you get: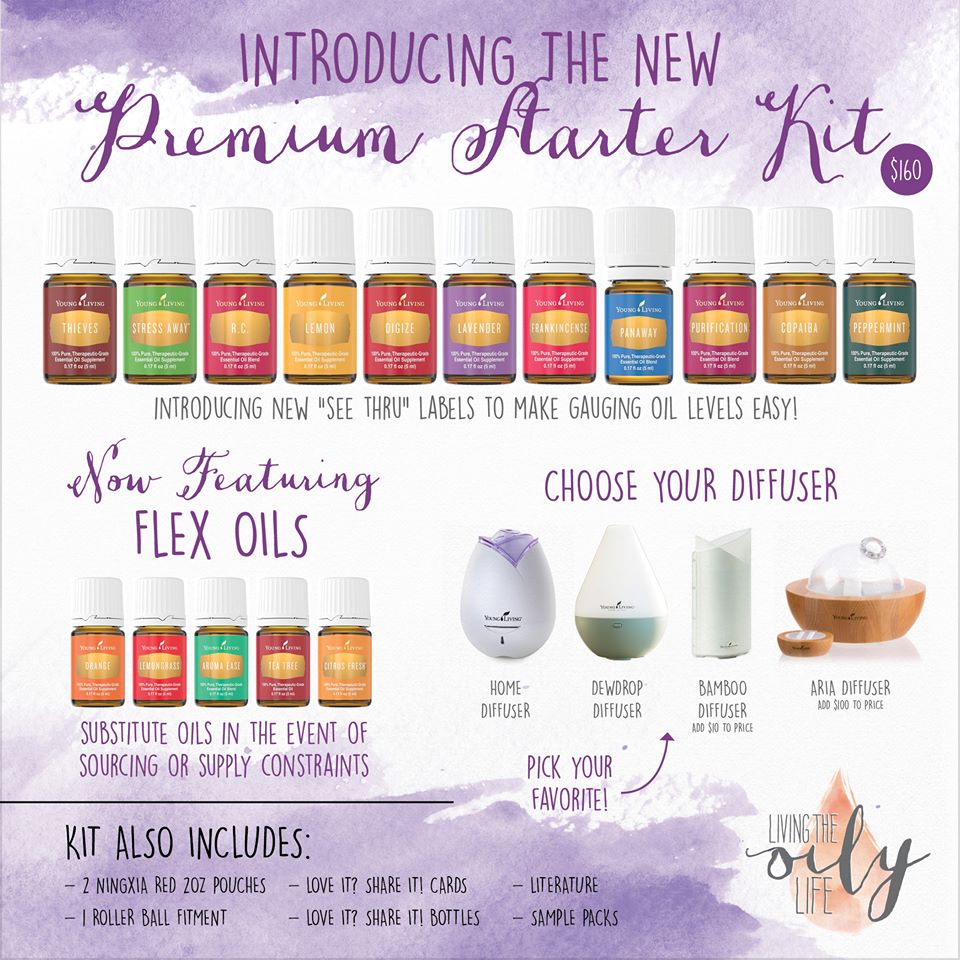 11 Oils (5ml):
Thieves
Stress Away
R.C.
Lemon
Digize
Lavender
Frankincense
Panaway
Purification
Copiaba
Peppermint
In the event that they are out of a particular oil in that list, you could get one of these great oils (5ml):
Orange
Lemongrass
Aroma Ease
Tea Tree
Citrus Fresh
You'll also get a diffuser and some fun extras!  Everything you get is worth about $300, and you're getting it for $160.
Please comment below, message me through my Contact box on the upper righthand corner, or find me on social media – and ask anything!  I asked a lot of questions before purchasing the Starter Kit.  Let me be a resource after you've signed up as well.  Not sure how and when to use an oil?  I'd love to talk to you about it!
CLICK HERE to sign up for the Premium Starter Kit through Young Living Essential Oils!
See also: 4 Essential Oils for Travel