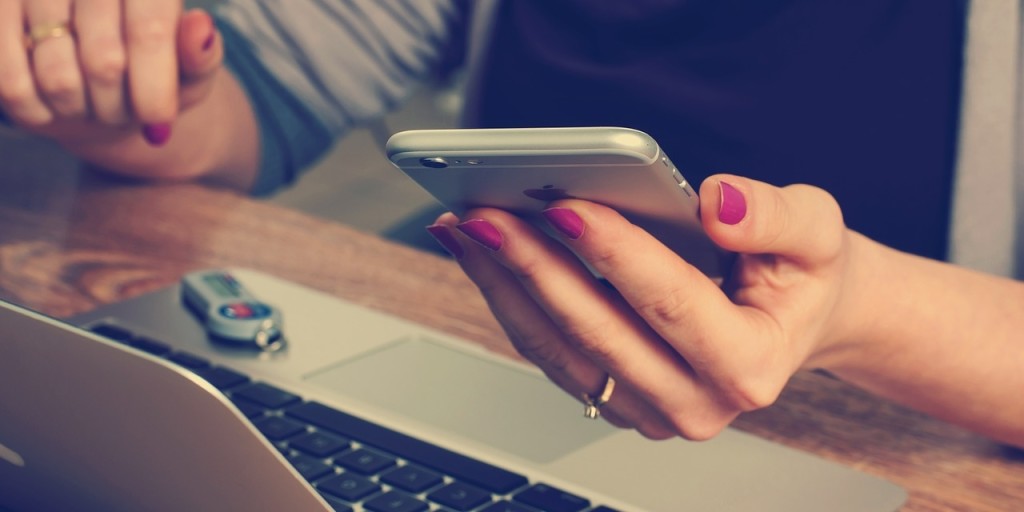 Being a writer/editor is rewarding, enjoyable, and sometimes even glamorous (and sometimes SO NOT glamorous). That's all you can ask for, right?  Wrong! You can also ask for money! I have said it before, I'll say it again: the word "starving" is not required before the word "artist." Creatives don't need to suffer in order to produce awesome work!
But.  (There's always a but….)
Since I don't believe money is naturally good or bad, we need to know when money acts as a good thing and when money acts a bad thing.
In my life and particularly my creative business, money acts as a bad thing the second I choose profit over integrity. That is why I have decided that the foundation of my business is and must always be integrity. It will be the ground I walk on as I grow, expand, succeed, fail, and succeed again.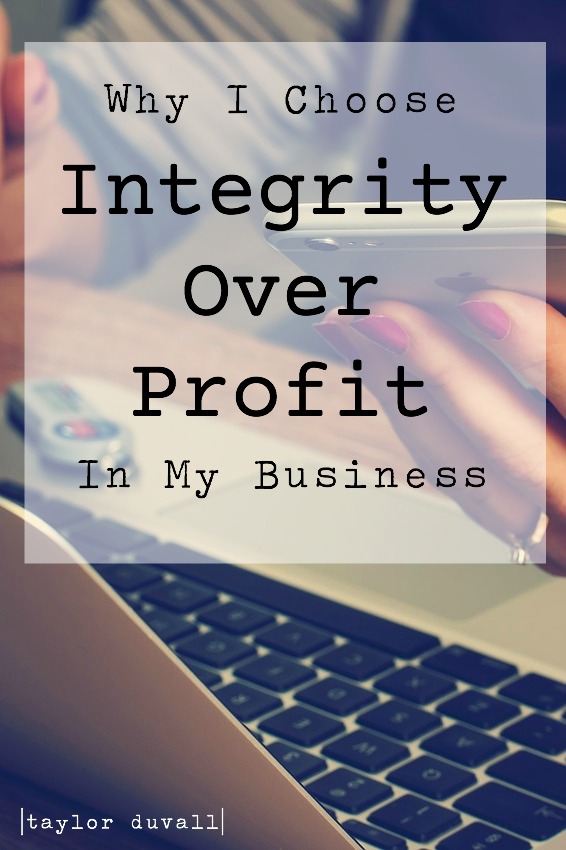 Story time:
I recently landed a job (yay!) as a social media manager and content writer for a company, working only a couple hours a week. Without sharing many details, this company sells a consumable product with an all-natural ingredient that has a long list of benefits. As a proud hippie, I'm all about all-natural health products, so I was EAGER to create their content.
I spent a couple hours talking about specifics and negotiating my prices. Then I was hired.  I love being hired as a freelancer. I become giddy. But the giddy ended quickly after I immediately did more research on this super ingredient and found it has traditionally been used as an abortifacient and can cause heavy menstrual bleeding.
Women are my audience! Women's issues are my issues! I want women to be healthy and safe.  Thus – I can't work for a business with a product that can terminate a woman's pregnancy and bring other potential harm to her health.
They were going to pay me good money, and I turned it down.  Honest moment: there was a twinge of sadness that I'd be losing decent weekly income from easy work I enjoyed doing. The Boyfriend had to take me out for a drink that night. And don't think I didn't try to think of other possibilities like "Well I'm not technically SELLING the product…"  But no! NO!
In her book Rising Strong
, Brene Brown brilliantly gives her definition of integrity:
"Integrity is choosing courage over comfort; choosing what is right over what is fun, fast, or easy; and choosing to practice our values rather than simply professing them."
If I had kept that job, I would have been comforted by the fun, fast weekly paycheck. I'm a freelancer – any amount of money feels like a squishy pillow to rest my crazy head.  But I can't talk about fighting for women and then work for a company that goes against what I want to see for women  – healthy lives!
My fellow creatives and business owners and human beings:
If we get rich, but lose our integrity – what was it for?
If we choose comfort, but lose our courage – what was it for?
If we choose what is fun, fast, or easy, but lose what is right – what is it for?
If we profess values, but don't practice them – what was it for?
Profit is great and necessary. But profit means nothing if we lose who we are.  As for me and my business, we're gonna take the hit every time.  Anybody else in?
Here's our manifesto: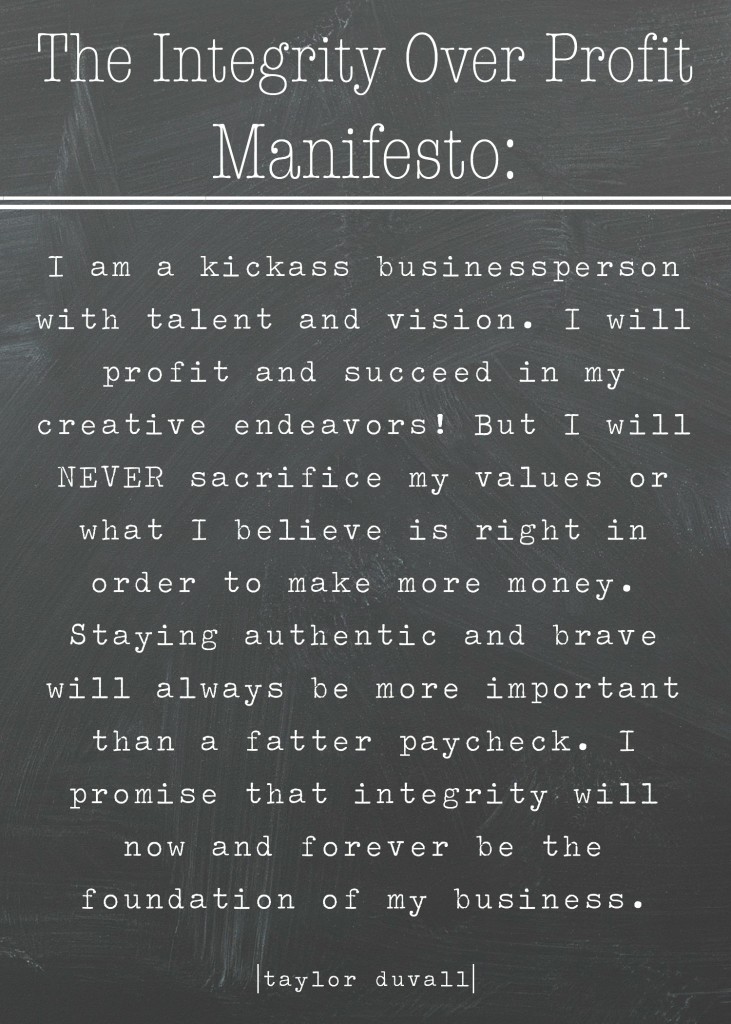 What does integrity mean to you?  Let me know in the comments!