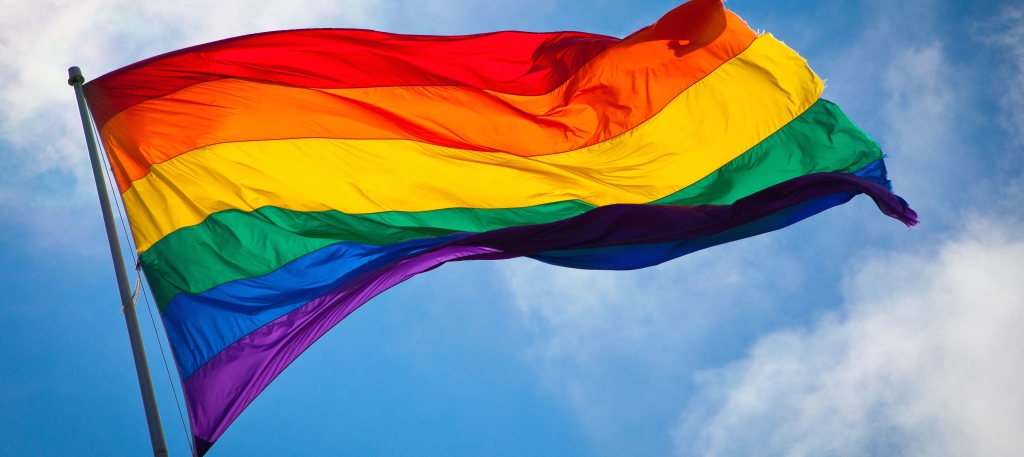 Apparently some people in Indiana don't want to serve gay people.  They say it goes against their religious freedom to have to service homosexuals who are getting married, because gay marriage is an "abomination."  Now the law is on their side. In my mind, the biggest problem is that this is still a problem for people, that this mindset of discriminating against gay people still permeates the brains Evangelicals of the US.
I fully support gay people and all of their rights.  I am an ardent supporter of gay marriage and have been for many years despite growing up in conservative Christian circles. In no way do I believe that homosexuality is a sin.  But I also understand that this is a free country (isn't that awesome?!) and nobody has to share my views.  There is true religious freedom in this country (isn't that awesome?!).  And with that comes the fact Christians can believe that homosexuality is a sin and that gay marriage should be forbidden.
So let's follow that train of thought for a minute. Say being gay is actually a sin.  Christian companies pursuing lives that glorify God don't want to be surrounded by sin, right?  A wedding cake creator doesn't want to create a cake for a sinful marriage, right?
But if you cannot make a wedding cake for a gay couple because they are sinners, who then is left to make any cake for?  
I'll tell you who you can't make a cake for.  Me.  I filed for divorce from a man who didn't commit adultery.  I am a sinner, and any future marriage would be a sinful marriage.  But I have this strange feeling that if  I walked into a Christian cake shop while holding the hand of a man, I would still get my cake.  Then there are the liars who get married, the cheaters, the addicts.  We all have issues.  Not a one of us is perfect.  Any human being who gets married will have a sinful marriage.  If a company refuses sinners, they will go out of business immediately.
So then it's not so much that these companies have a problem with sin; they are serving sinners every single day. It's that they have a problem with a particular sexual orientation.  Gayness.  They've cherry-picked homosexually as the King of Sin-dom.  Which basically boils down to "Your sin is worse than my sin."  How did Christianity get to that point?  Paul, writer of most of the New Testament, wrote this:  "Jesus came into the world to save sinners–of whom I am the worst."   How did Christianity come from a place of humility where the man chosen to write a huge portion of the Bible knows that he is massively screwed up – to the place where many Christians feel like their issues aren't as bad as everyone else's issues?
In this country, Christians are free to believe homosexuality is a sin.  Christians are even free to be douche bags.  But nothing about douchebaggery models the life of Jesus… ya know… the head honcho of Christianity.  Jesus couldn't stand the haughty religious zealots.  He called them a "brood of vipers."  When these zealots wanted to condemn a woman caught in adultery, Jesus said only the person without sin could throw the first stone.  Obviously, nobody could.  Nobody was sinless, nobody except Jesus.  And he never picked up a stone.
So you with the sinless marriage, you can refuse the first wedding cake.  Any takers?  I'm guessing that's about 0.00%.  Everyone else, make the blessed cake.  Show kindness.  Love your neighbor and all that jazz.
And these companies should remember – I'm not the only Millennial Christian who doesn't think that loving somebody of the same sex is a sin.  And I'm certainly not the only one supporting gay marriage.  74% of us do and that number keeps increasing.  Millennials are growing up, aged 15-35 currently.  Marriage age.  Also baby-rearing age.  Which means we are teaching the next generation to accept all sorts of people.  And someday they're going to learn in school that American companies in the past refused all sorts of people.  Black people.  Gay people.  These Indiana companies will make history books.  Pictured right next to the companies with signs reading "Whites only."
We've been here before as a country.  The discriminators don't win out in the end.  Why? Because LOVE WINS.  You know who taught me that? Jesus.