Italy. I have never been to a place that makes me more happy. It truly is a feast for the eyes AND a feast for the stomach!
After about a 32-hour travel experience (2 hours for check-in/flight waiting, 10 hour flight to Denmark, 7 hour layover, 2 hour flight to Rome, 5 hour wait for a train, 1/2 hour train ride, 5 hour wait for the apartment to be ready), we arrived in heaven, I mean Rome, but really they are one in the same.
I had high expectations. Something that can often backfire. But even my high expectations were surpassed. We are staying the in the Trastevere neighborhood as a home base for 6 weeks, and I couldn't be happier. The buildings are old and lovely, there are cobblestone streets everywhere, and we have found about 281 insanely good restaurants, bars, and cafes within walking distance.
The gluten-free food has been plentiful and out of this world. And the wine hasn't stopped yet.
We plan on taking a few excursions out of Rome over the next few weeks including: Florence, Naples, Milan, Capri, Amalfi Coast, and (hopefully time for) Cinque Terre. Then we will spend about a week in Venice.
Starting next week, I will be posting blogs on all our adventures, our apartment, our favorite places, etc. But in the mean time, here are a few of my favorite photos so far.
Ciao!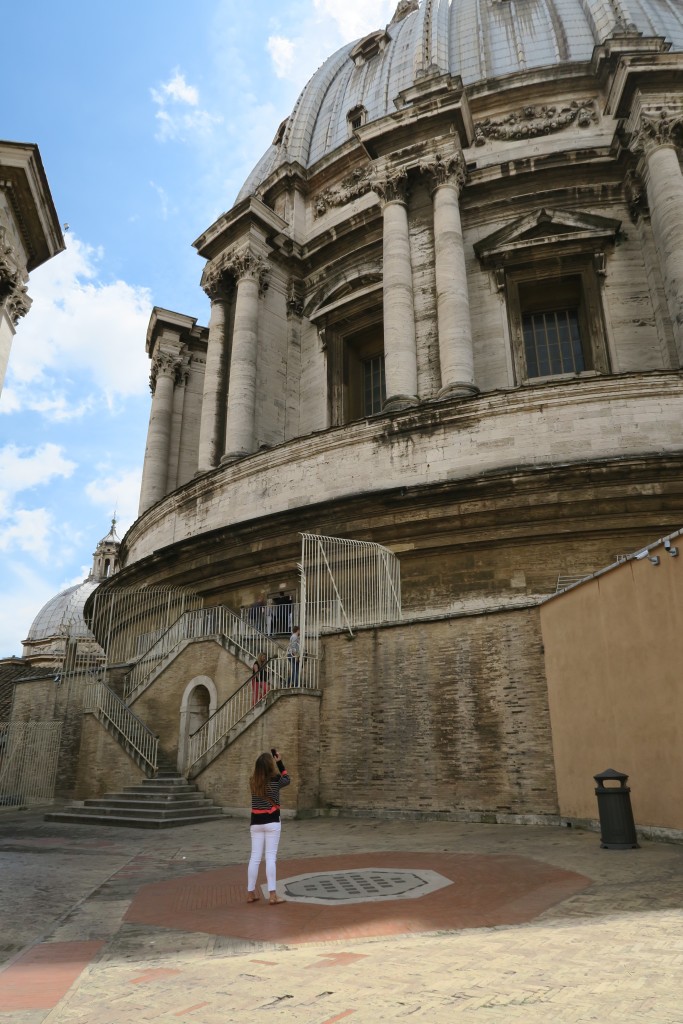 Taking photos of St. Peter's Basilica
Piazza Santa Maria in Trastevere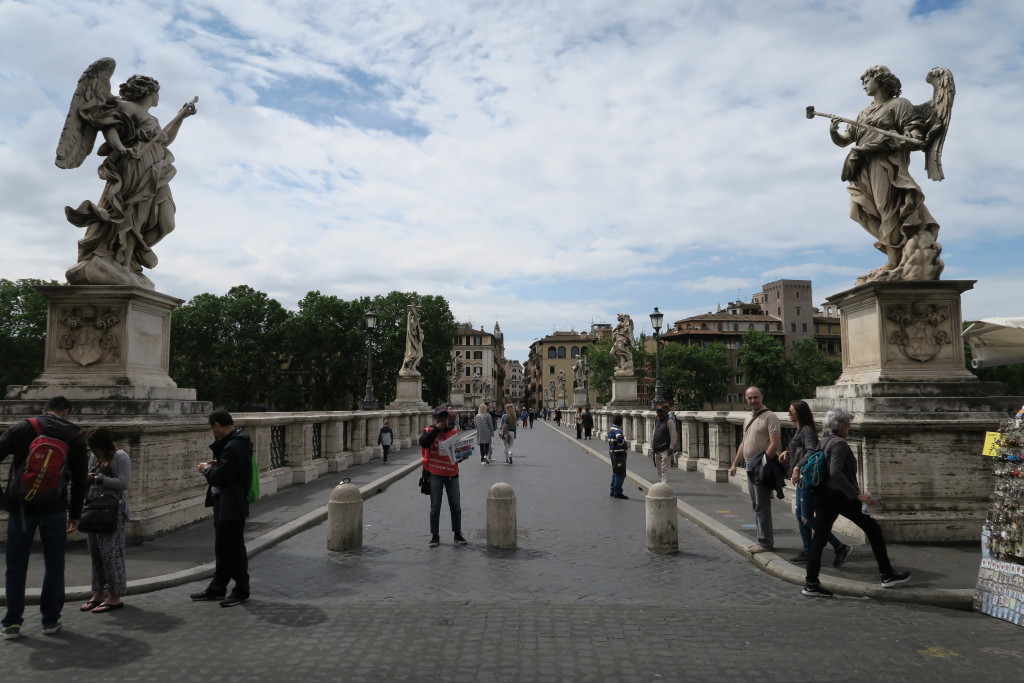 Bridge
Watching the Fire Dancers in the Square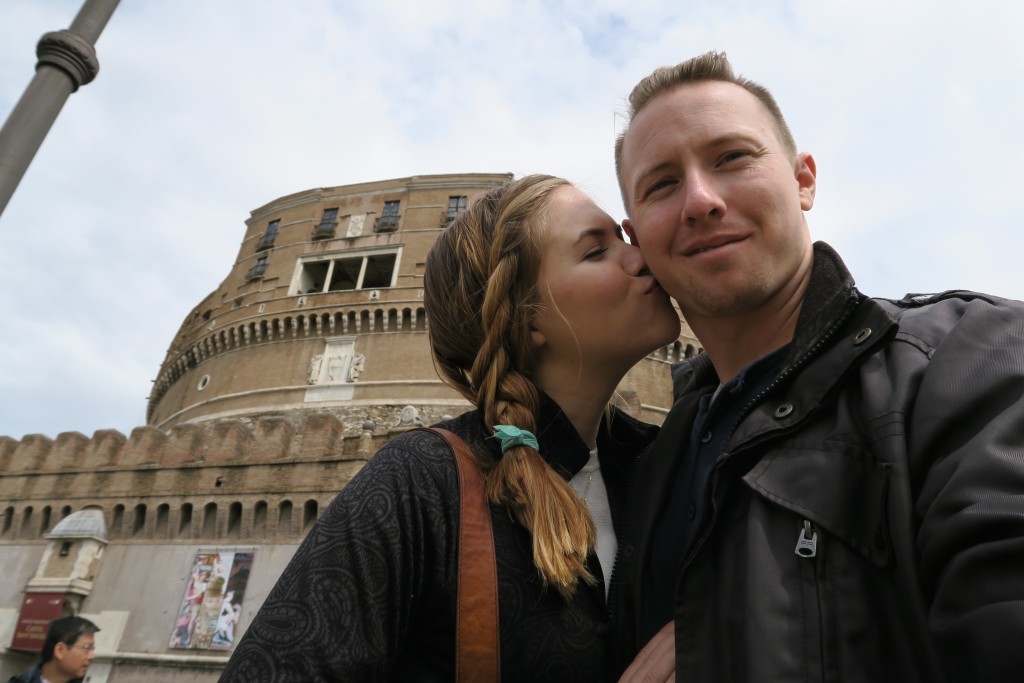 Plenty of romance in Rome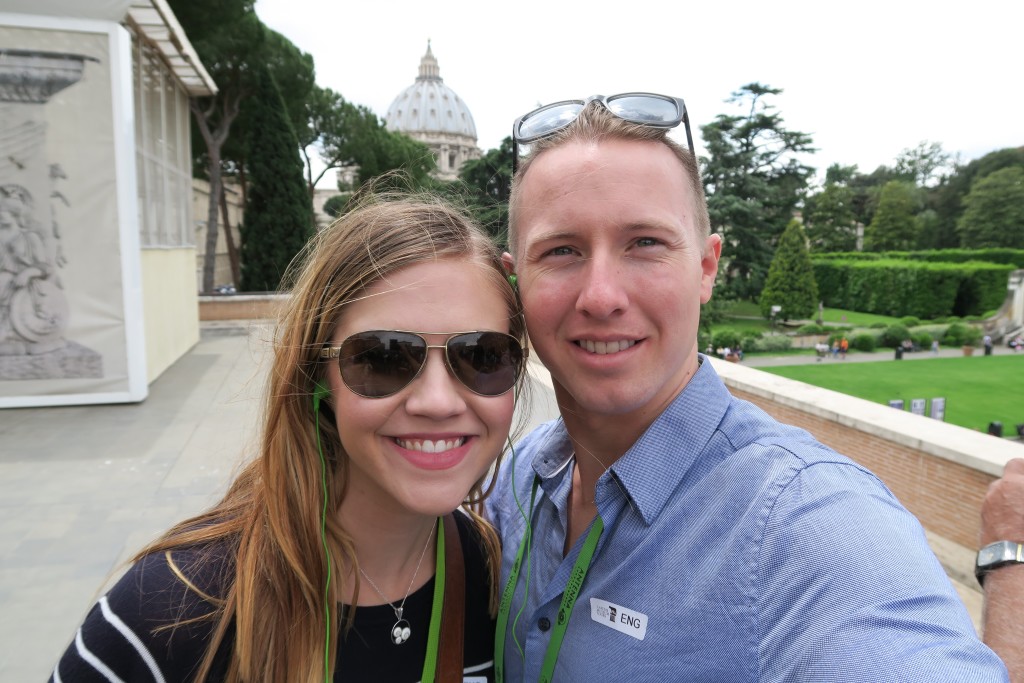 On a tour of the Vatican