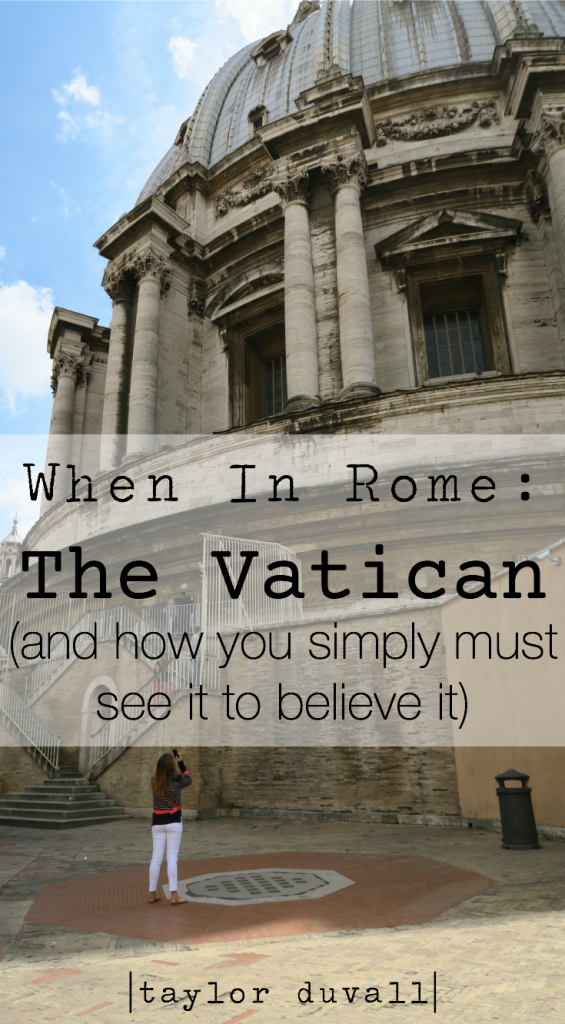 I'm not Catholic, but growing up in the Evangelical Christian church, I thought I knew plenty about Catholic history. As an adult, I've been a super fan of Pope Francis and all his radical ideas. So when I started thinking about all the things we'd see in Rome, I knew The Vatican would be a stop.
In no way was I prepared for the glory. I have never, in my entire life, seen anything as beautiful as the Vatican Museums (Musei Vaticani), the Sistine Chapel, or St. Peter's Basilica.
We decided to spend the extra money and opt for a tour service. It was 46€. That included all of our entrance tickets and the knowledge of an English guide. At first I was skeptical, but I ended up being glad we went that route. Our guide made the experience 10x better, and I learned quite a bit.
Before the tour began, we had the unique honor of seeing the Pope! Pope Francis was in the Vatican that day and was mid-service as we came up. (Funny story: all morning I'd been telling Kyle "Hurry up, we have to get to the Vatican so the Pope can bless me." I was kidding and had no idea the Pope would be there. After his service he gave specific blessings to different groups of people, one of which were English-speakers from the U.S. So, technically that includes me. I was right all along)  😉
The Vatican: Quick & Interesting Facts
The Vatican is actually an independent city-state, not another city in Italy. It's 1/8 the size of Central Park in NYC – so it's basically the smallest country I have ever been in. It has its own radio station and mail system.
The guards in the funny outfits that protect the Pope are not Italian, but Swiss. (Picture below)
St. Peter's Basilica is over the grave of – you guessed it – St. Peter. Documentation has continued to agree with this oral history.
The Vatican population is around 800 people. But according to our lovely tour guide, about 30,000 people visit each day.
The entry price for the Vatican is about 16€ when you are not purchasing a tour.
To go inside the Vatican buildings, you must cover your shoulders and knees.
Musei Vaticani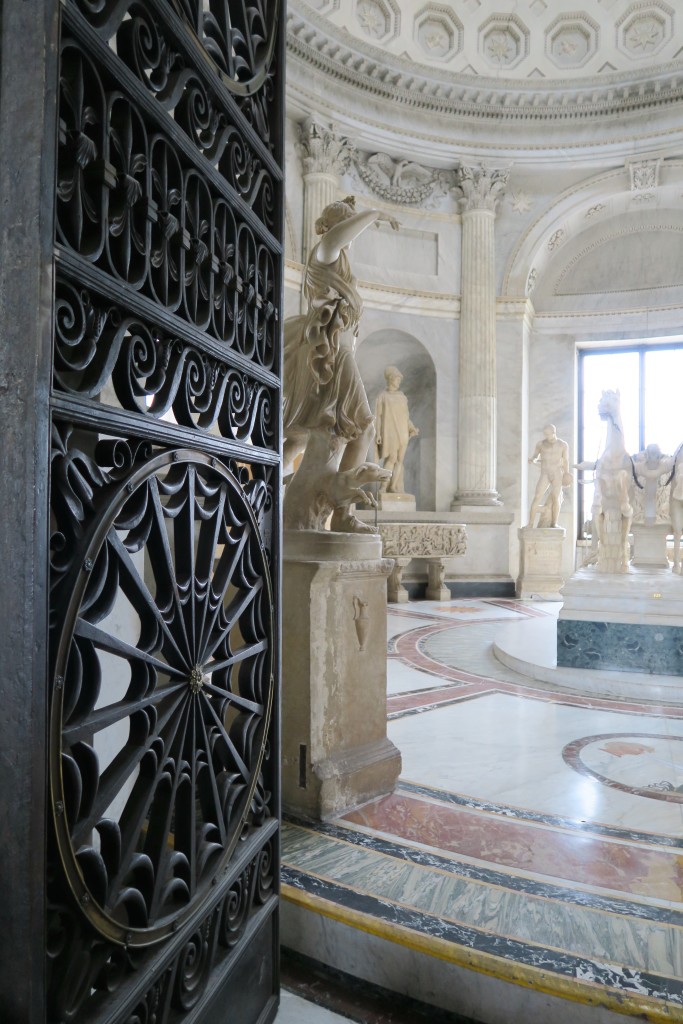 We started in the Vatican Museums (Musei Vaticani). There was an immense amount of breathtaking ancient artwork that the popes have gathered through the years. I have been to The Met in NYC, which is impressive, but this was otherworldly. I think my jaw was dropped the entire time.
The one drawback through the museums and the entire experience in general is the immense crowd. If you go into it knowing there will be thousands of other people just like you eager to see the same exact thing you want to see, you might find some extra patience.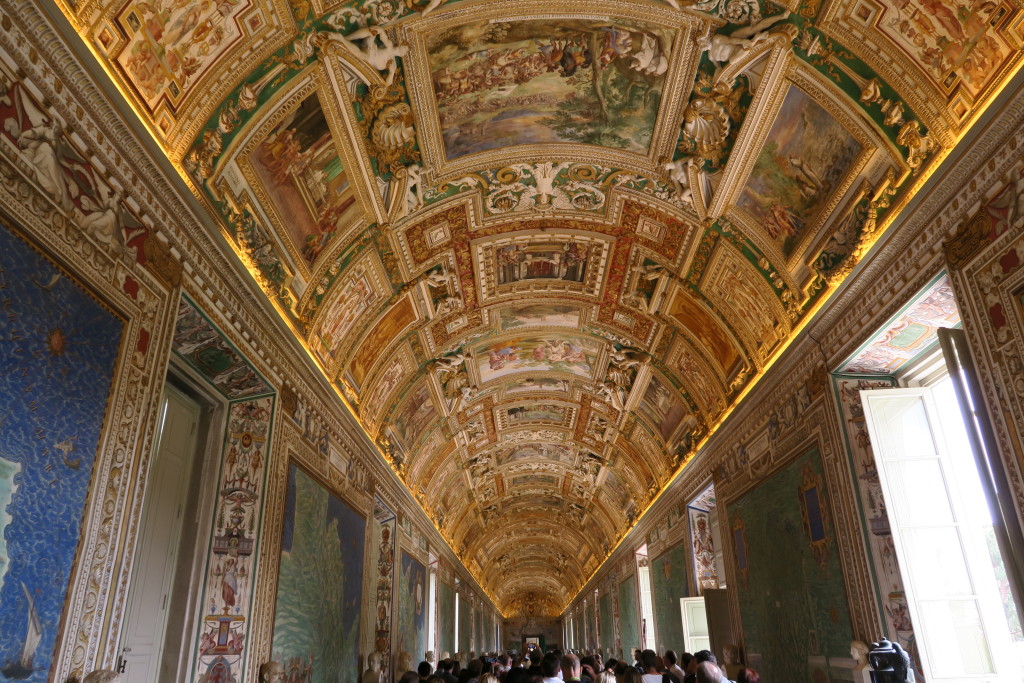 Sistine Chapel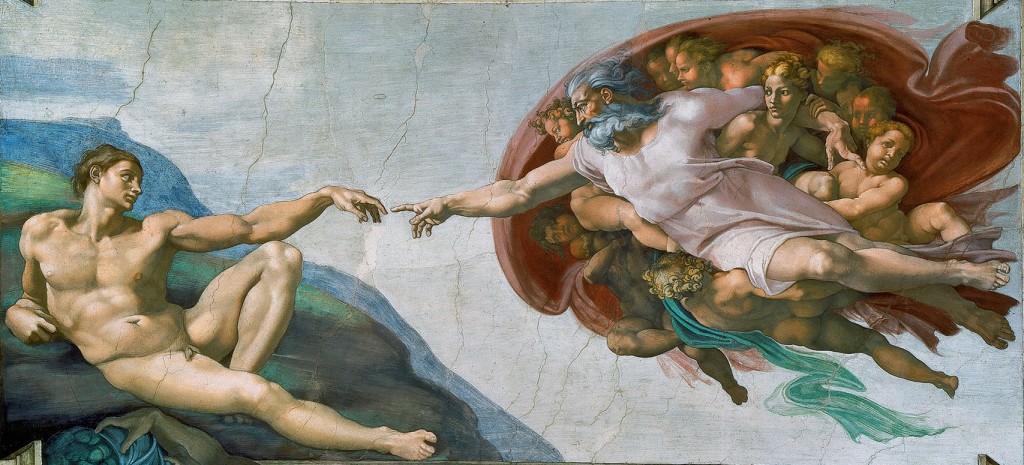 The museums lead you into the Sistine Chapel. You are not allowed to speak or take photos, since it is considered a holy place. Seeing The Creation of Adam in person was spectacular. (P.S. I'm amazed how many full grown adults cannot follow the simple rules of being quiet and not taking pictures. I thought we were supposed to learn quiet skills in Kindergarten!)
St. Peter's Basilica
Next, we opted to climb to the top of St. Peter's Basilica's dome. It's over 500+ steps, most of which are incredibly narrow. You could take the elevator option that brings you up 250 of the stairs, or you could walk the whole way. Of course, with my boyfriend along for the ride, we did all of the 500+ steps. But when you are eating pasta and pizza for every meal, you take the exercise where you can get it! (Girlfriend still has to fit into her jeans!)
Half way up, you get to the upper part of the inside dome and can see the artwork closely, and you have a bird's eye view of St. Peter's. Once again, it was incredible. I started getting a little teary. It was just. so. beautiful.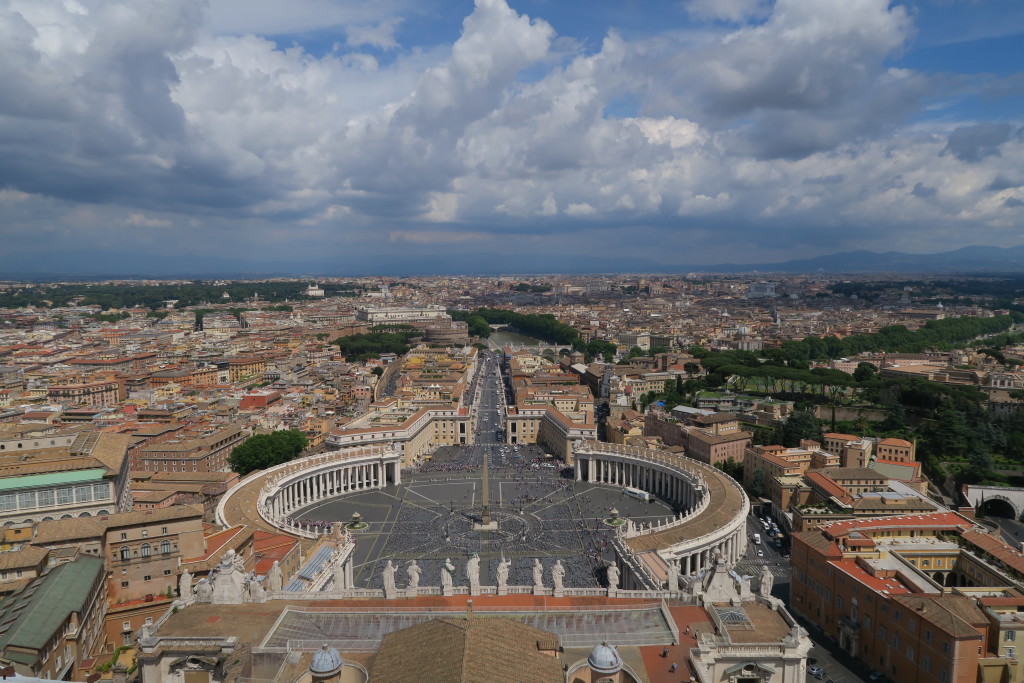 Then you continue to climb the very narrow stairs and eventually land outside with a 360* view of Rome. Breathtaking. Literally. After all those stairs, you have no breath 😉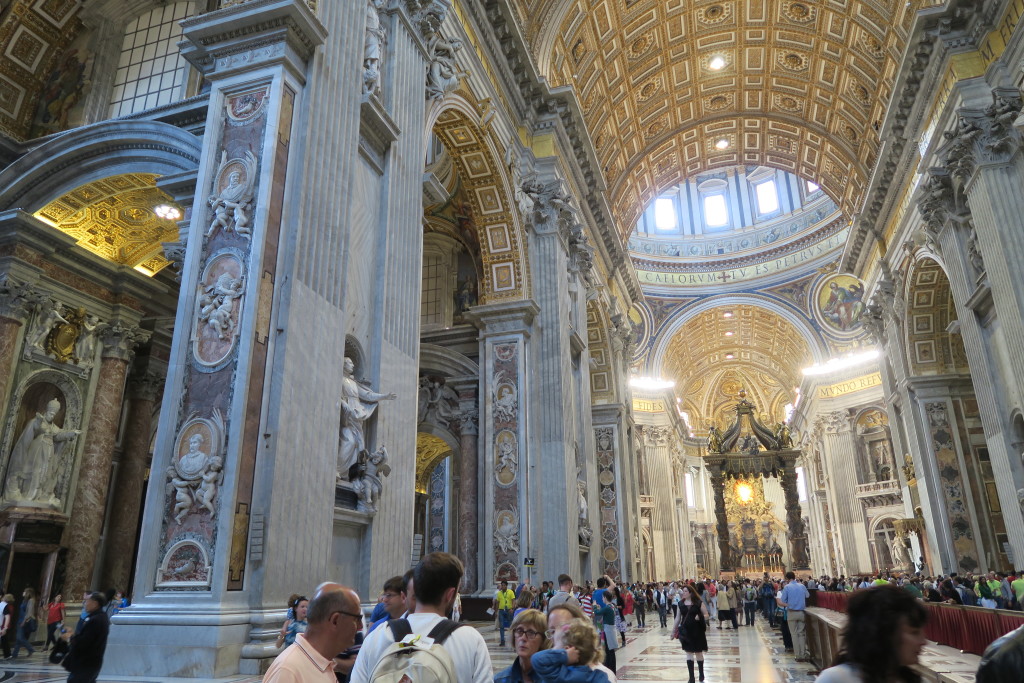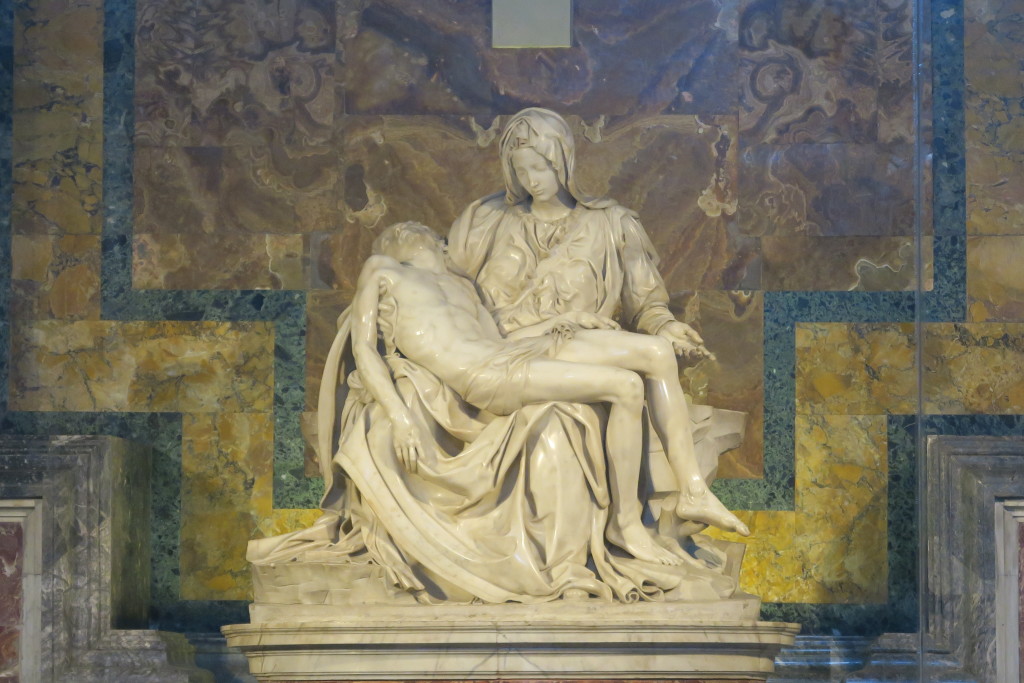 We climbed our way back down and entered St. Peter's in time to hear a service and listen to the chorus sing. It was one of the most beautiful moments of my life. No picture can capture the feeling, no words can describe the feeling – it's something you simply must go do to fully understand. The Vatican is magical. Make sure you make it a priority if you're ever in Rome!