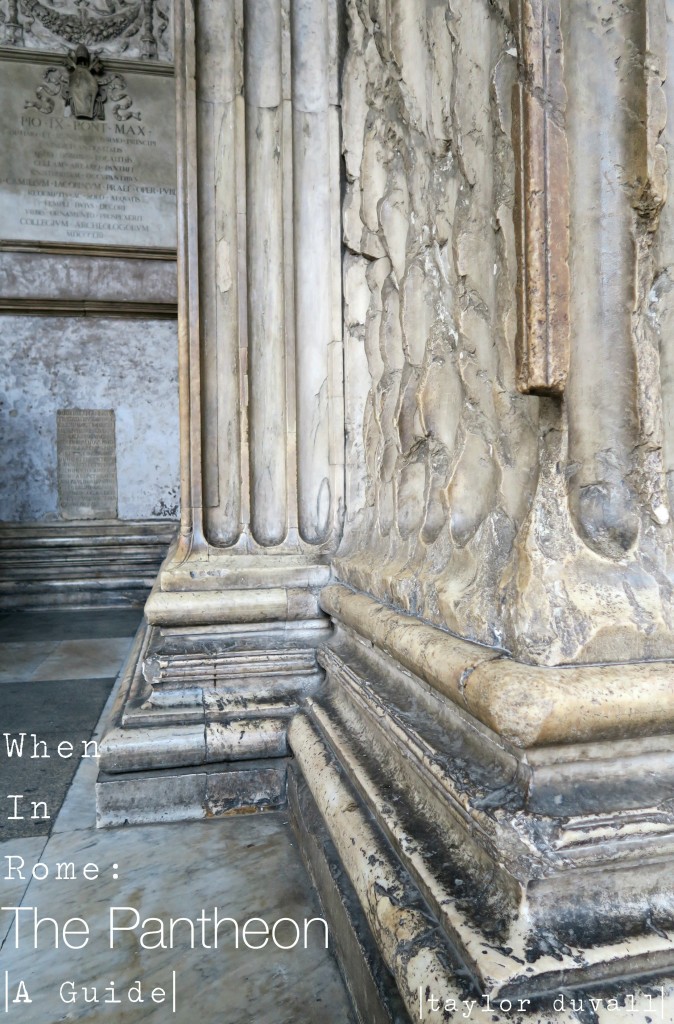 On our Rome sightseeing bucket list was the Pantheon. Though not nearly as exciting and/or overwhelming as some of the other sights we have seen (including the incredible Vatican), it was still a wonderful experience. The weather was beautiful and the sky was overcast; we had a lovely adventure!

The Pantheon: Quick & Interesting Facts:
Entrance to The Pantheon is free!
The first Pantheon was said to be built in 27 BC. It burned in the great fire of 80 AD. Then it was rebuilt and burned again in 110 AD. Then it was rebuilt in 120 AD. Talk about determination.
The Corinthian columns weigh 60 tons each.
The Pantheon was originally created for all the Roman gods. Later on it was converted into a Christian house of worship.
There is a real Egyptian Pharaoh's obelisk in front of the Pantheon.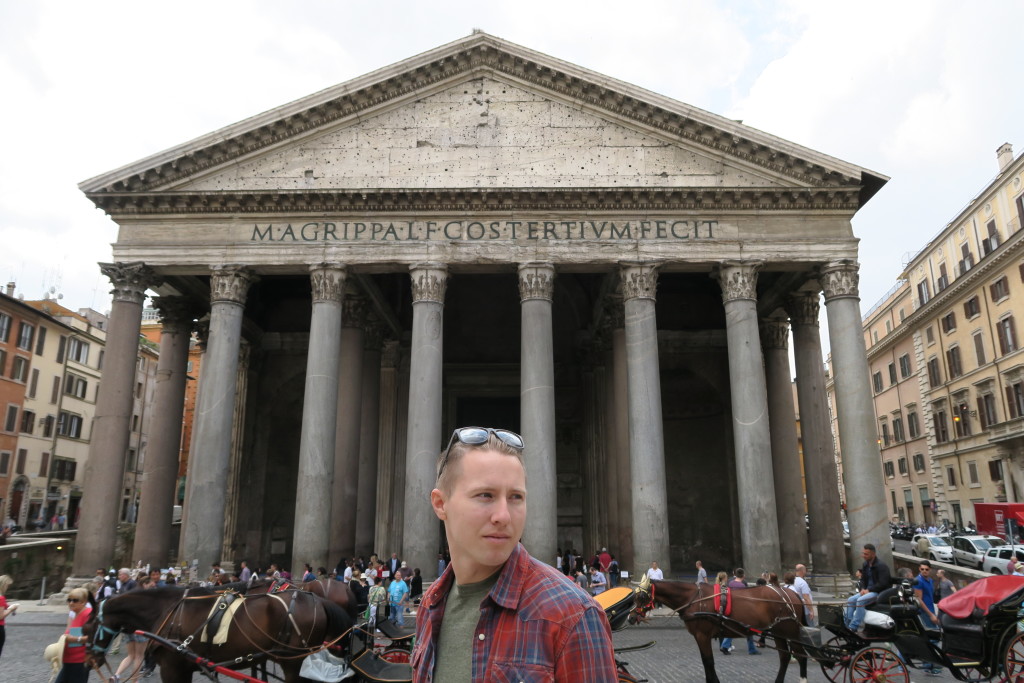 My sexy man. 
We took a 30 minute stroll from our apartment in Trastevere to the Pantheon. At least, it was supposed to be 30 minutes. We got distracted by cappuccinos. Can you blame us? Then we got distracted by a delicious gluten-free pastry shop. But you know what they say… "when in Rome, eat and drink until you're a glutton!"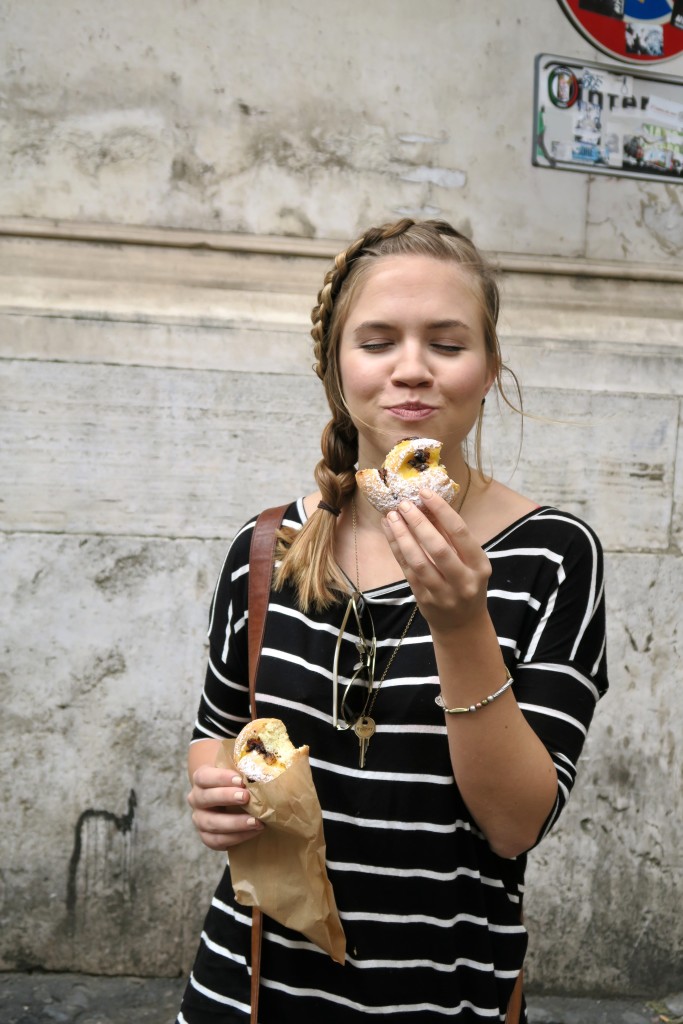 This, my friends, is called a foodgasm.
We finally made our way to the Pantheon and were super happy that the admission was free. The outside structure was seriously impressive. It's humbling to stand next to such large buildings that have stood the test of time. We were both in awe and did lots of "wide-eyed amazement" stares.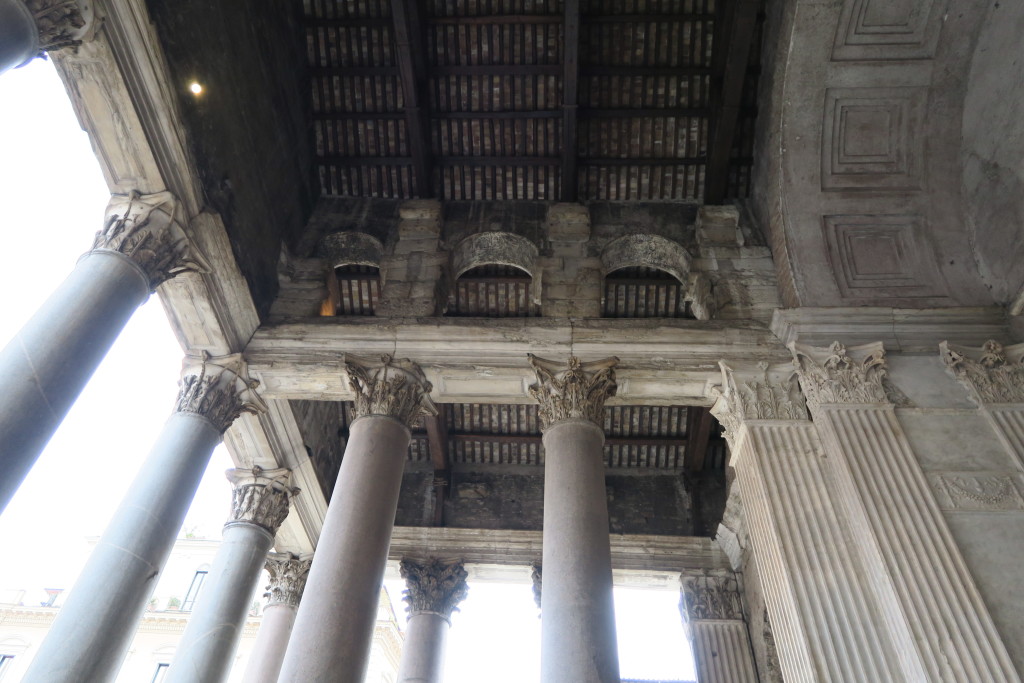 The inside was equally gorgeous. You could opt to buy an audio guide headset, but since it is such a small building, we decided to rely on our eyes and the information signs. I'm perfectly satisfied with that experience and would recommend it.
The whole visit took us about a half hour. The Pantheon is located nearby to both the Spanish Steps and the Trevi Fountain if you want to catch a few sites in one morning.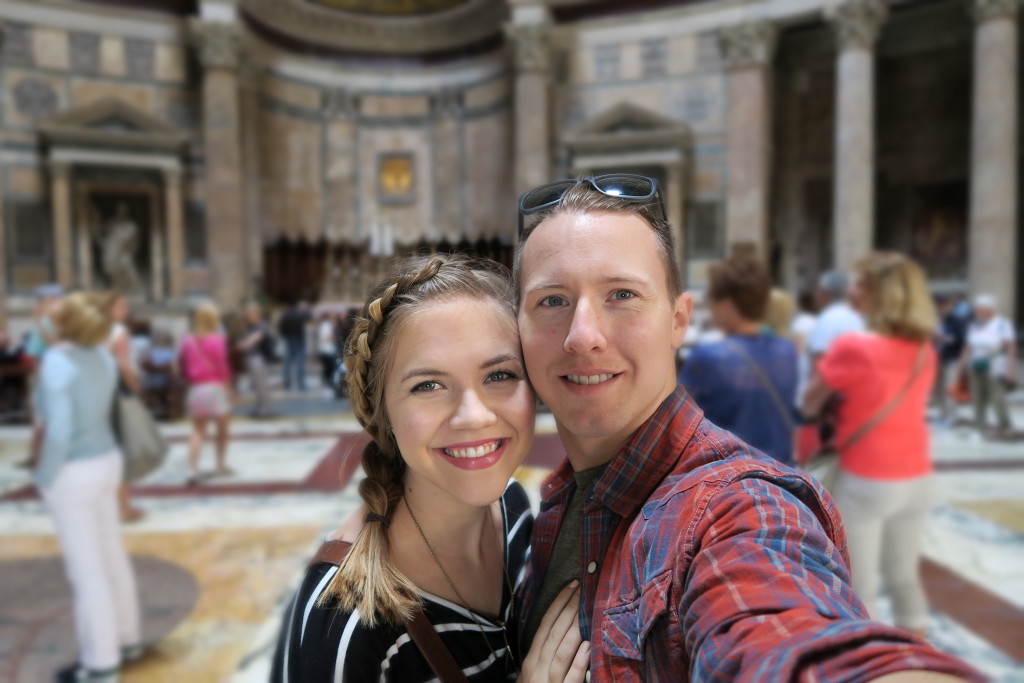 Attempting to get a cool selfie without people in awkward positions behind us was quite the challenge in the busy Pantheon. I'm pretty sure this was photo attempt #241.