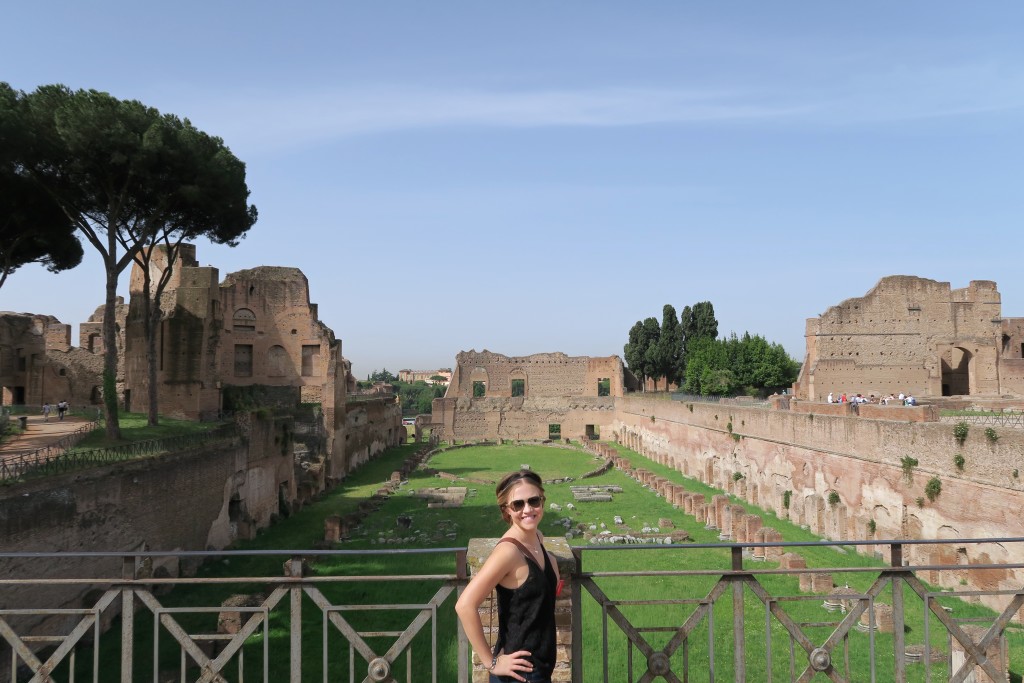 You cannot go to Rome and not go to the Colosseum. I think it's a travel law. Here is our experience and a few tips to make your ancient Roman experience just as nice as ours!
What I didn't realize until a few days before we went is that a ticket to the Colosseum also gives you entry to the Roman Forum and the Palentine Hill, and you can do all three in one day. All three are located in the same archeological area.
If you're like me, you may not have even heard of these other two spots. Either we are normal or super uneducated. Just roll with it. That's what we do. Roll with it and rock it.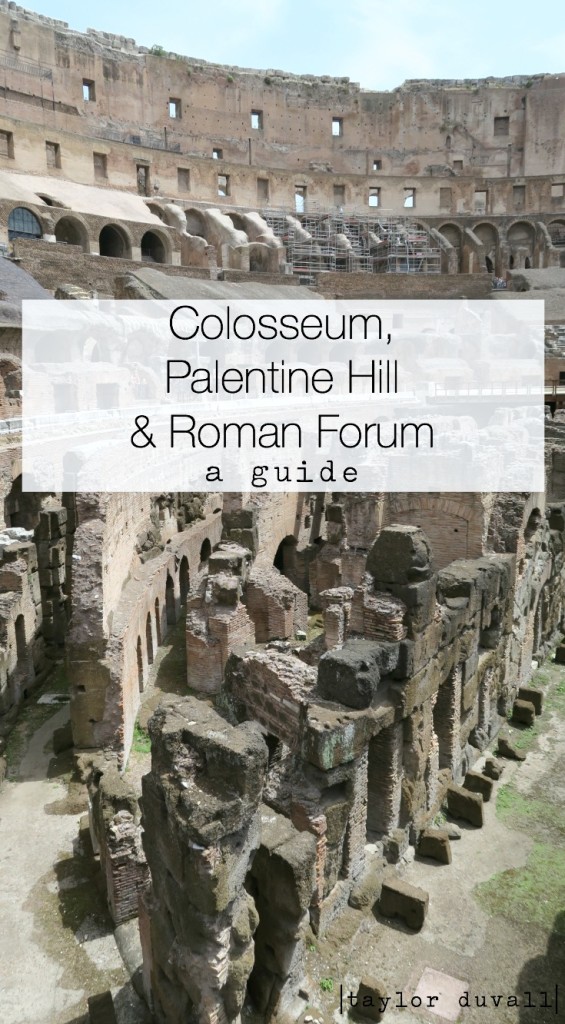 **When in Rome, the best way is to see all this is to start at the Palentine Hill, move on to the Roman Forum, and then use the Roman Forum's exit gate which leads you to the Colosseum. Not only is this the best way to walk less, you also save significant time by buying your ticket at the Palentine Hill where there are no lines instead of the Colosseum with hour-long lines.**
The Palentine Hill: Quick & Interesting Facts
The Palentine Hill is supposedly where Remus and Romulus were saved by the she-wolf. According to the legend, Romulus came back to build a city on that very hill.
This was the home to the rich and famous of Rome.
We didn't take a tour, nor did we read much about these sites before we went. We relied on our eyes to see what surrounded us as well as the plaques that offer great historical information. We like to be free birds as much as possible and not get tied to a tour group. At no point were we disappointed with this choice.
We roamed and roamed (get it? When in Rome… roam.). Trust me, there is SO MUCH LAND FOR ROAMING. We felt like we got a workout in while beefing up our historical prowess.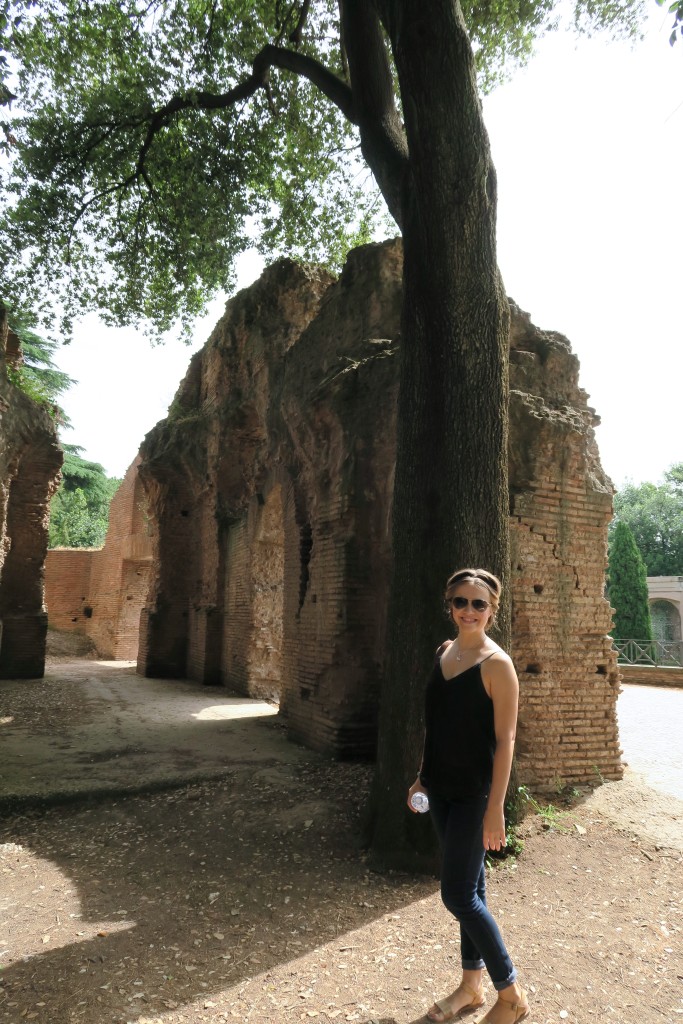 There's a really nice museum at the Palentine Hill full of art and artifacts. Not only was it interesting, but it was also a nice air-conditioned step away from the heat of summer Rome.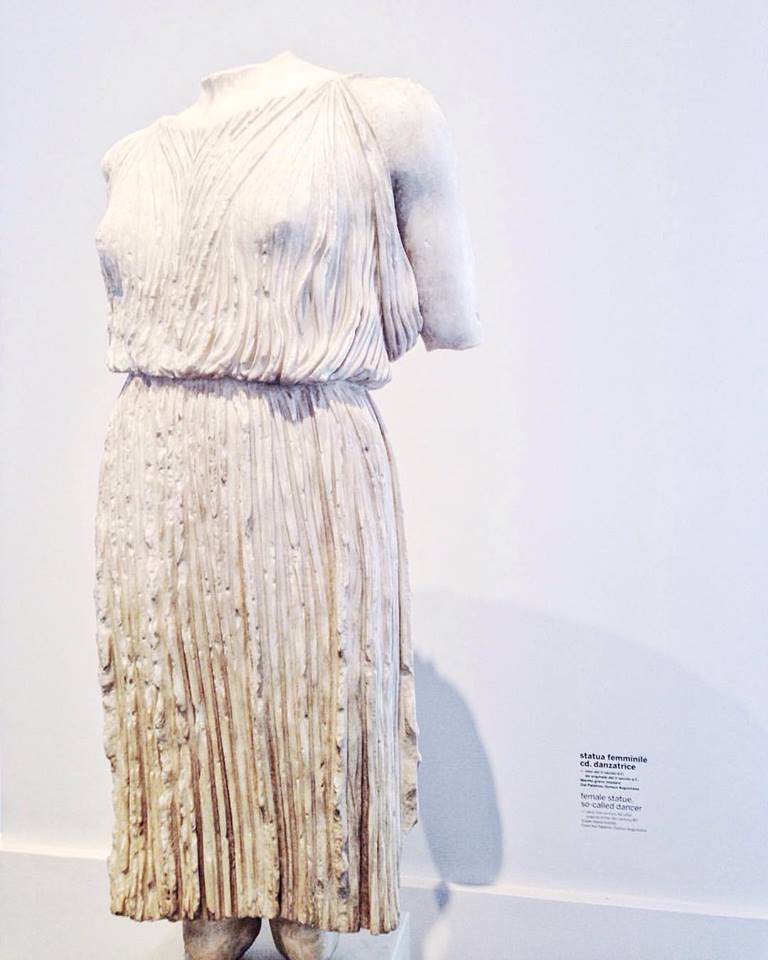 The Roman Forum: Quick & Interesting Facts
This sprawl of ruins used to be a grand spot of temples, hang out spots, and living quarters starting in the 7th century BC.
The Roman Forum wasn't discovered until excavations in the early 1800s, and the process took over 100 years.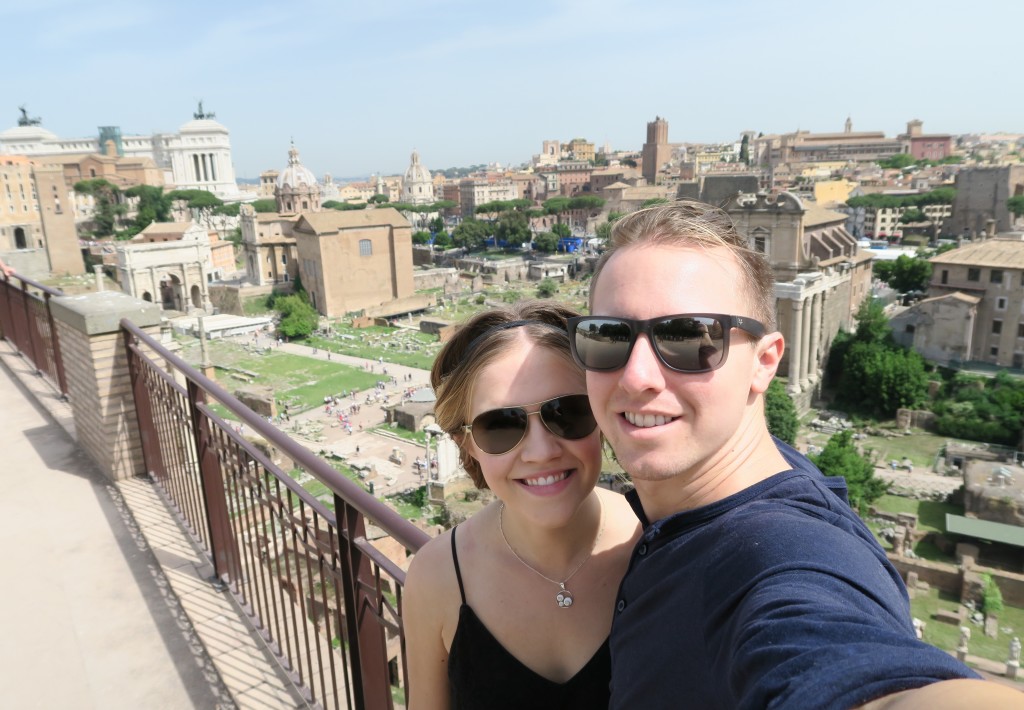 Beautiful ruins after beautiful ruins after beautiful ruins. That's the Roman Forum.

The Colosseum: Quick and Interesing Facts
The Colosseum was completed in 80 AD. It was a 10-year project.
36 trap doors provided old school special effects.
The Colosseum held approximately 50,000 spectators.
As a sign in the Colosseum explains, the idea of this amphitheater being a place of Christian martyrdom isn't actually verified at all. Nonetheless, it was a gruesome killing house.
It opens to the public at 9am and closes one hour before sunset.
Admission is 12€ (again, this also includes the Roman Forum and the Palentine Hill). This is unlike ancient times, when admission was entirely free!
The lines are exceedingly long. It is best to buy your ticket at either the Palentine Hill or Roman Forum and hit up the Colosseum last. This way you will only have to wait through the entry line, not the purchasing line.
The truth is when you walk into the Colosseum, you are standing in a beautiful, stunning, awe-inspiring structure…. built by 60,000 slaves and used to murder around 500,000 people and one million animals. It's a mixed feeling sort of place, as you can imagine.
By the time we made it to the Colosseum, the sun was hot, and we were thrilled that we had already purchased the ticket. We still ended up waiting about a half hour to get in, but the wait was well worth it.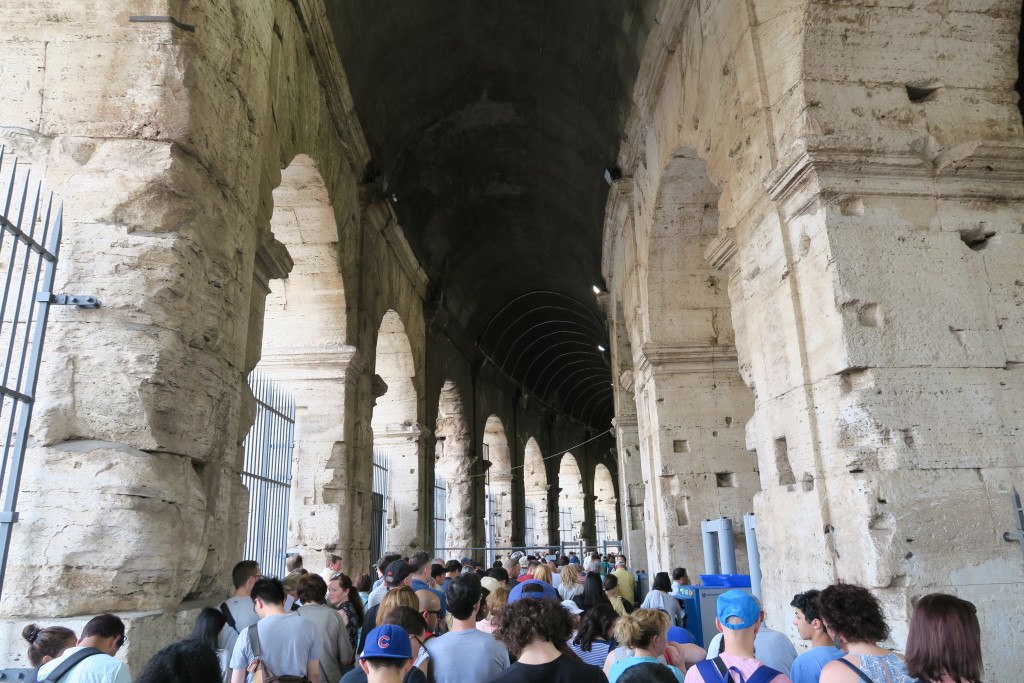 The first thing we noticed was how much smaller it felt in real life compared the visions you get from watching The Gladiator. That did not take away from the feelings of awe. This is an incredible and brilliant feat of architecture.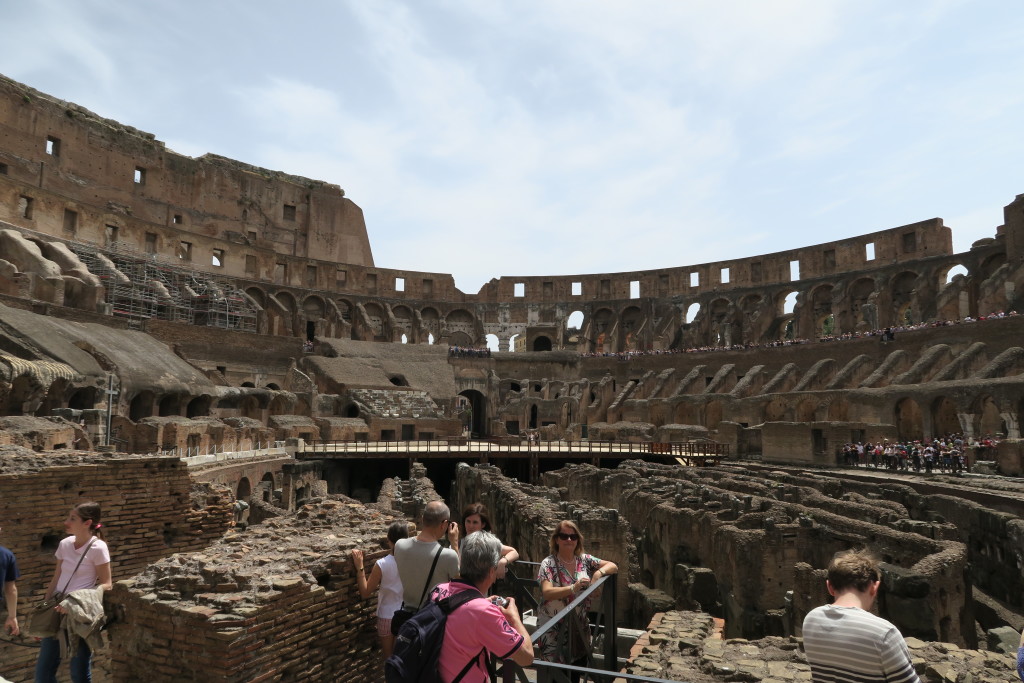 You are able to see the Colosseum from two different heights. You can go underneath for more money, which we opted not to do (after all, we do travel on a budget). We didn't feel like we missed out. There were hoards of tourists. You could think of it as frustrating, but considering the Colosseum held 50,000 people, it's honestly a more authentic experience.
In the shaded walkway areas, they have artifacts, diagrams, and informational signs. They were all extremely interesting and informative. Since we chose to go guide-free, so all this information helped us feel more knowledgeable while we were exploring.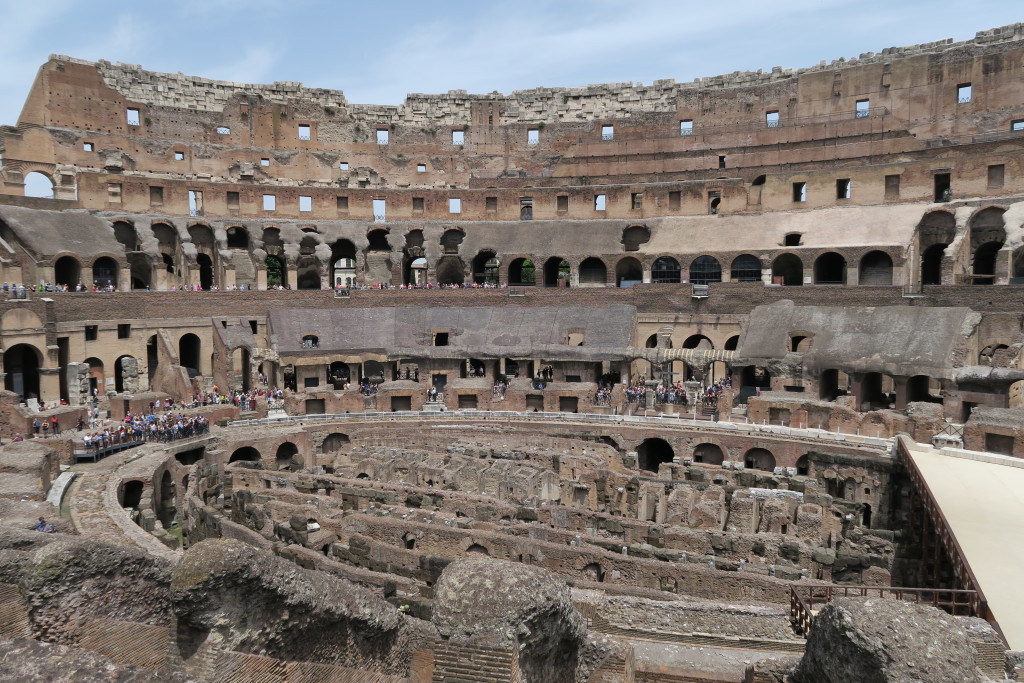 Overall, we spent a little under an hour roaming and taking photos in the Colosseum. It was truly an incredible experienced we enjoyed. It's always humbling to stand in such ancient history.