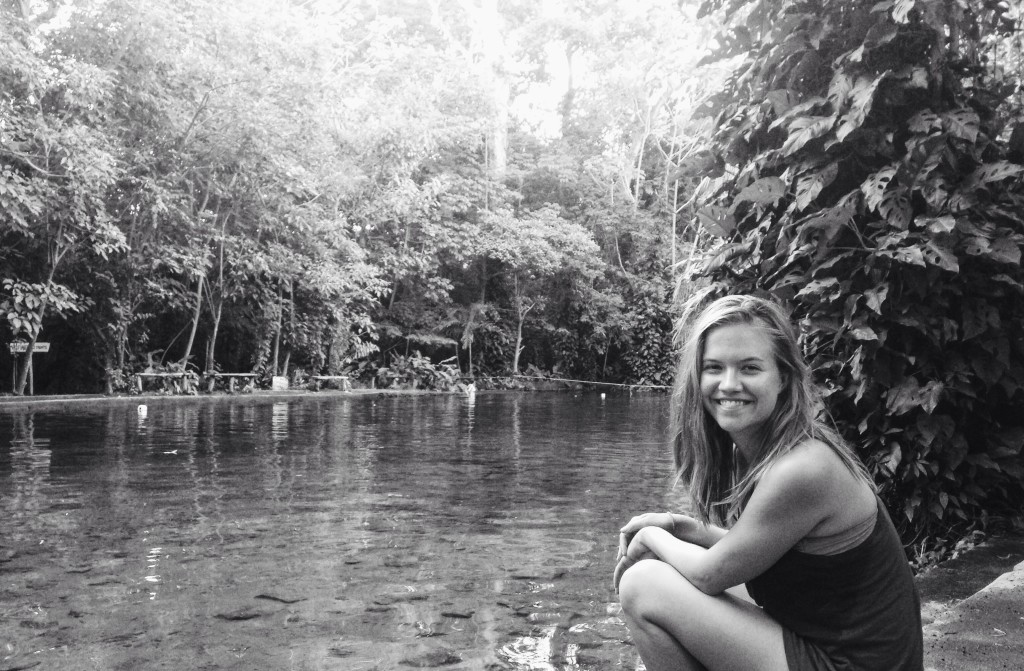 My travel bucket list never included Nicaragua.  India, Australia, every single country in Europe, different U.S. states, but not Nicaragua.
When we got to Costa Rica, many of the expats mentioned how fantastic Nicaragua is, and one in particular kept raving about Isla de Ometepe, the island about a 30 minute drive and an hour ferry ride away (The ferry on the way there was a large wooden fisherman's boat.  The ferry on the way back was a regular ferry.) from the border of Costa and Nica.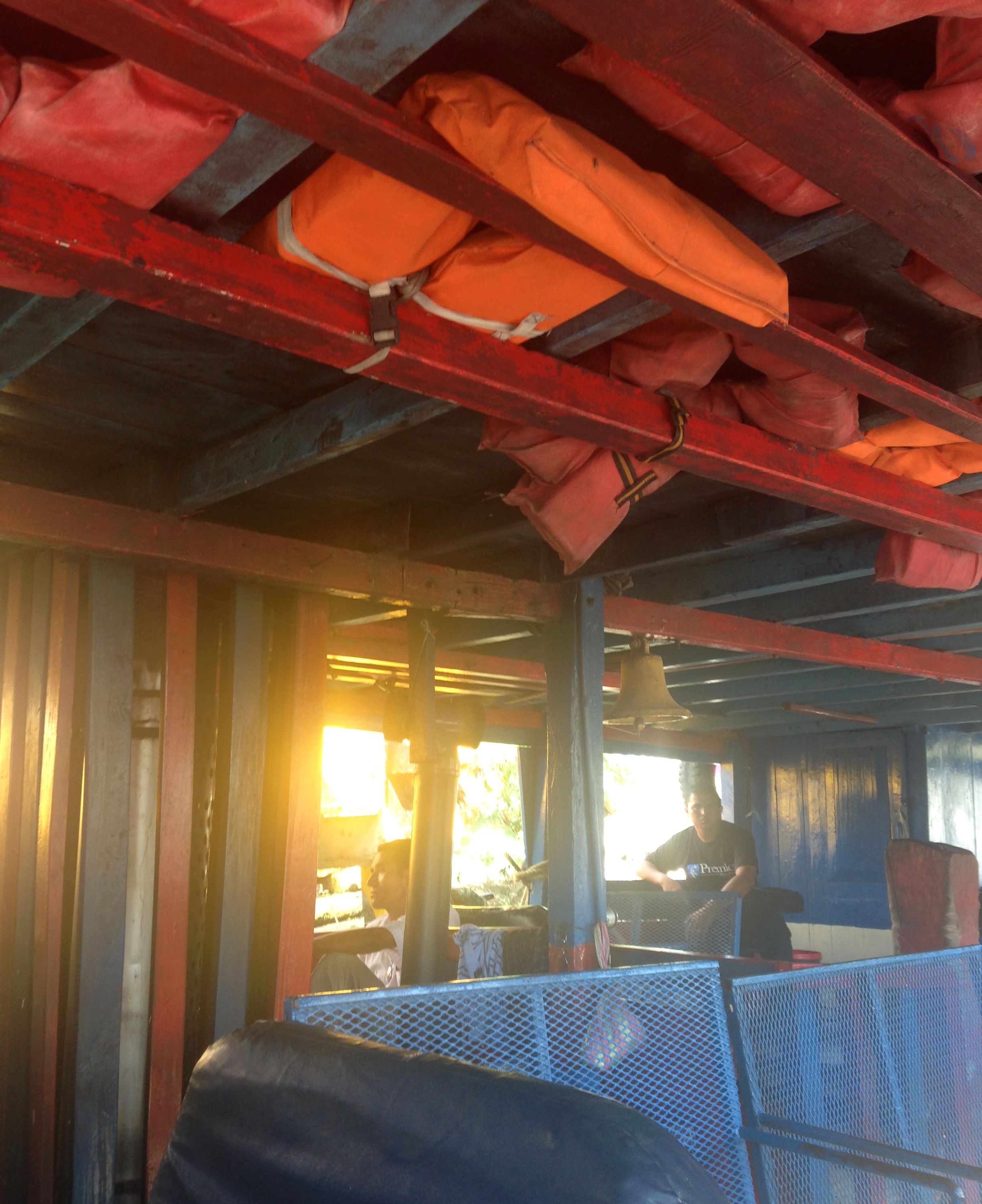 We heard Ometepe was cheap and beautiful, and we were a bit sad about not having family around for Thanksgiving, so we planned our trip for that weekend for a little pick-me-up.
In this post you can read about how I ever so conveniently lost our keys, and we missed our *nonrefundable* shuttle to the border.  Outside of that little issue, going to the Island of Ometepe was one of the best trips I've taken.  It surpassed my expectations.  Here's why:
** P.S. Here is an Airbnb travel credit if you would like to book a stay in Nicaragua (or any other place for that matter!) **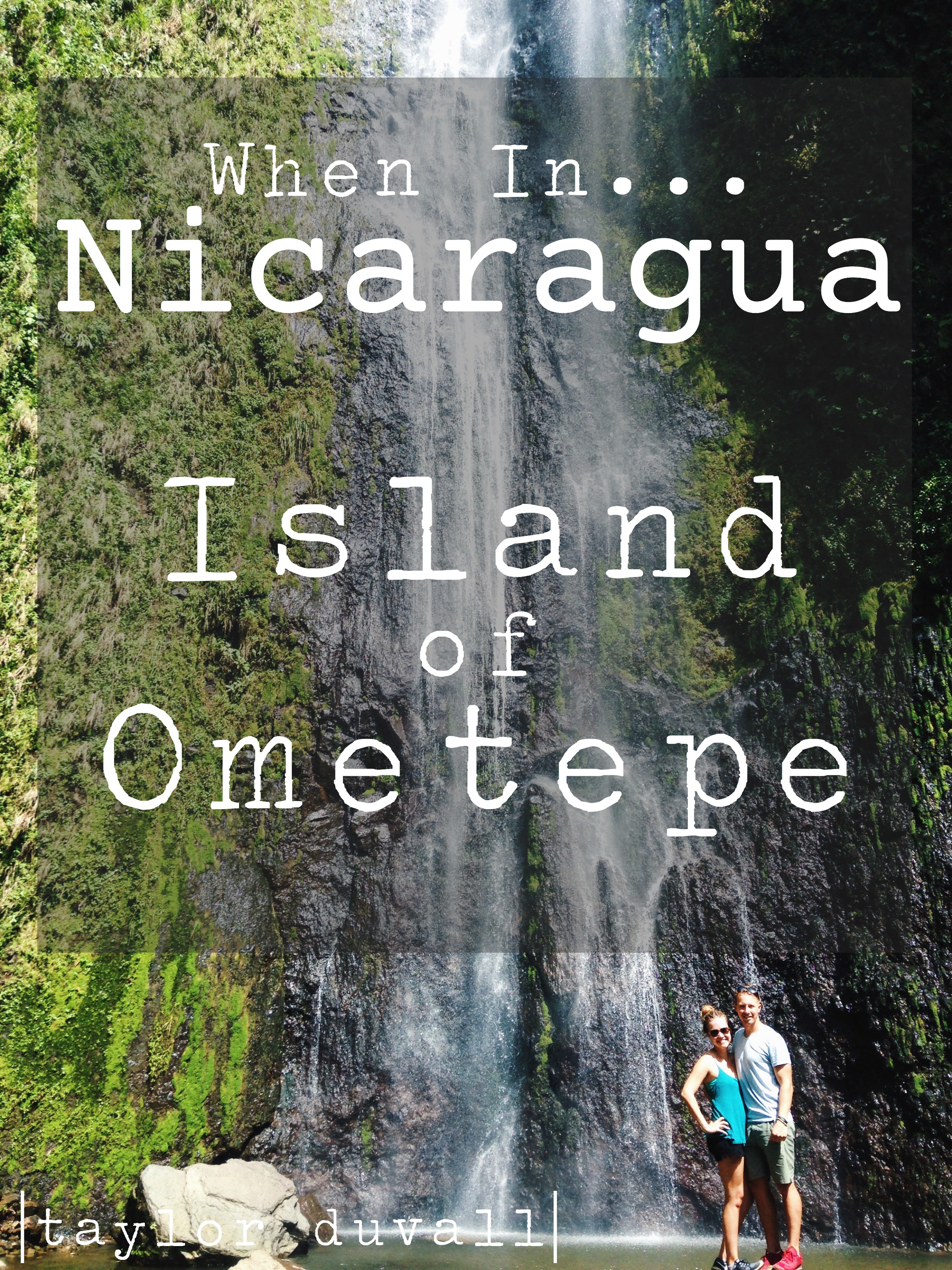 To begin with, it's dreamy. The island surrounds two large volcanoes and the whole place is green, lush, gorgeous, colorful. There were plantain farms, areas that looked like tropical forests, gorgeous hills.  It was a feast for the eyes. We rented a motorcycle for $25 a day and drove around the entire island.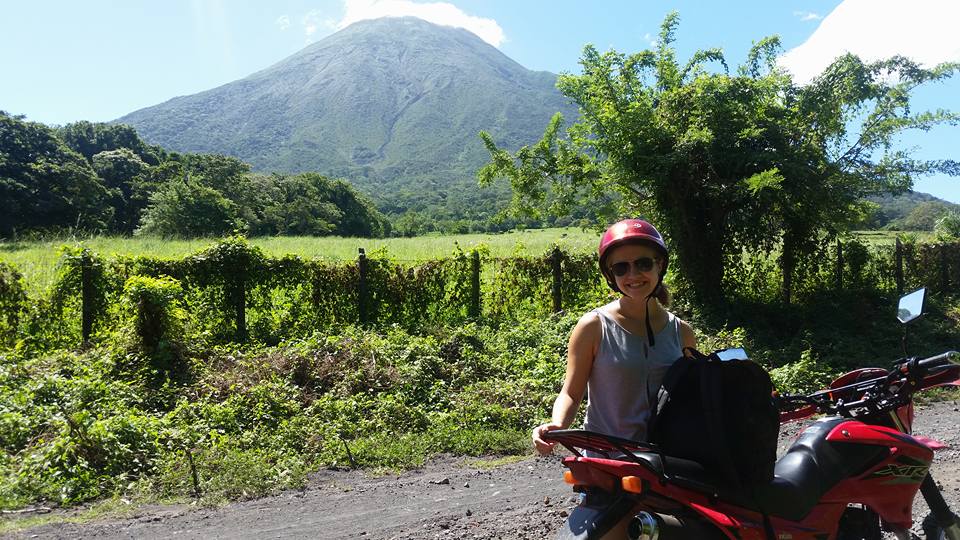 The family who owns the motorcycle rental shop had a young gentleman there who told us that the cows, horses, and sheep are the police of the island, keeping everyone at a safe speed.  This was funny (ha ha), but I didn't fully appreciate at the time how true it is.  There are animals just walking around, living the good life on the roads like no big deal.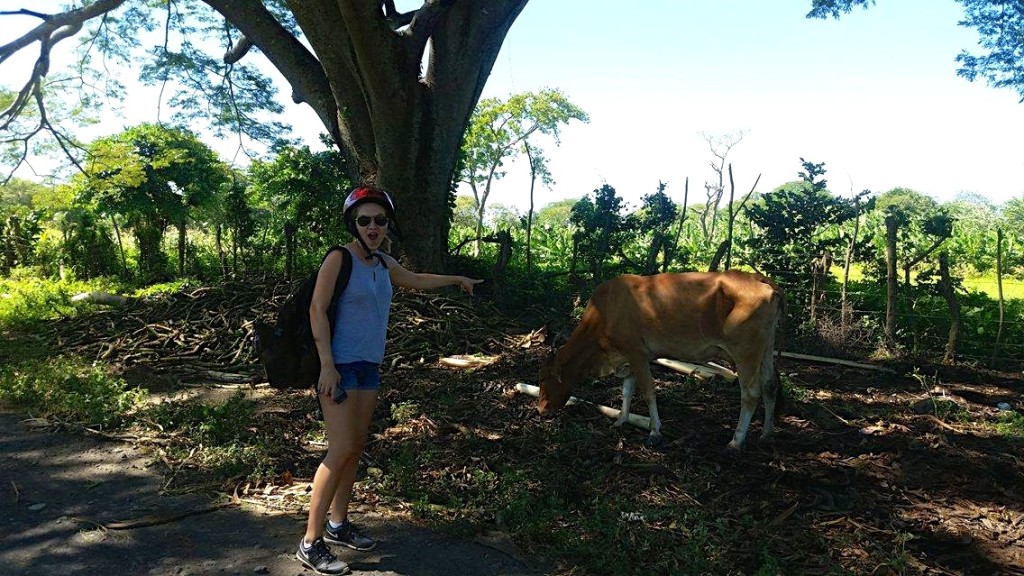 Between the scenery and the wildlife (including so many varieties of butterflies!), our motorcycling trips were a blast.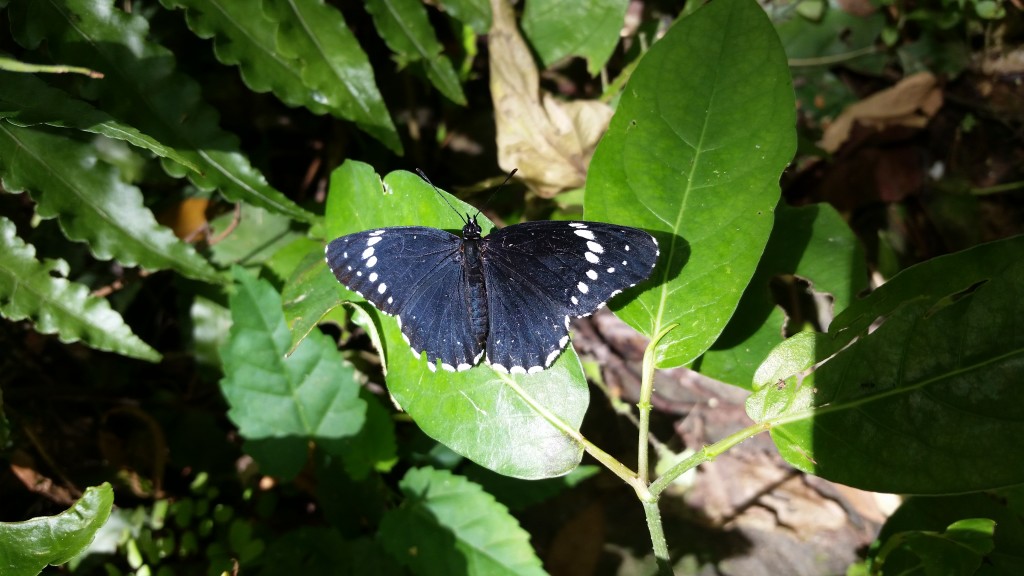 The locals were great. Everybody we encountered on our entire stay was super friendly and helpful.  Most only spoke Spanish, so I was really able to flex my Spanish muscles on this trip!
On Saturday, we took the motorcycle to the waterfall everyone kept talking about.  We were able to drive the motorcycle 2 kilometers of the way and had to hike the last kilometer.  Let me pause to mention that I'm not what you'd normally think of when you hear the word "outdoorsy."  The hike was a bit rough.  Beautiful and fun, but rough.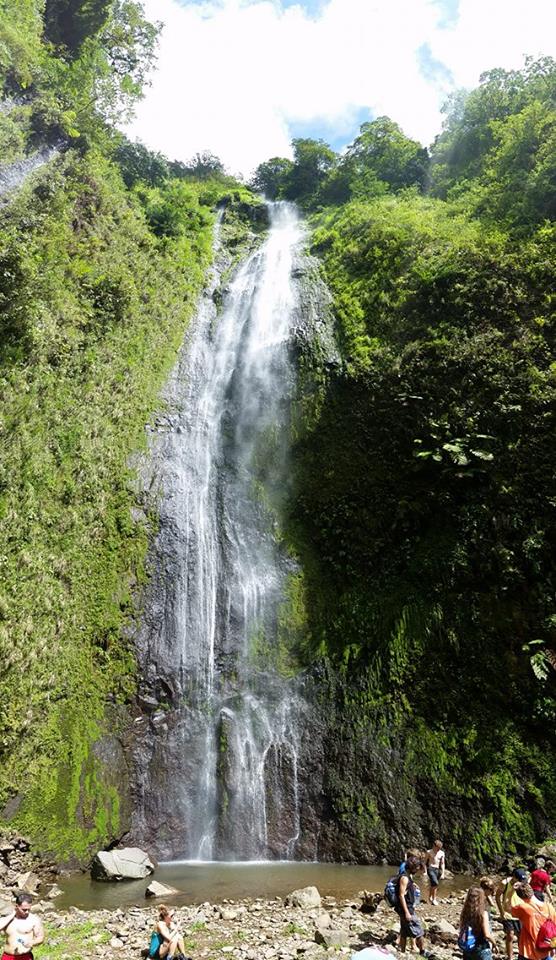 My friends, that waterfall was worth every second, every drop of sweat, and every gasp of air.
Later that day we visited Ojo de Agua, a natural mineral springs with water that's actually cold.  The Pacific is very warm along the coast of Costa Rica, so I haven't felt cold water in ages.  It was a lovely refresher after the intense hike.  (Side note: probably nobody who has ever hiked before would call that hike "intense."  No judging.)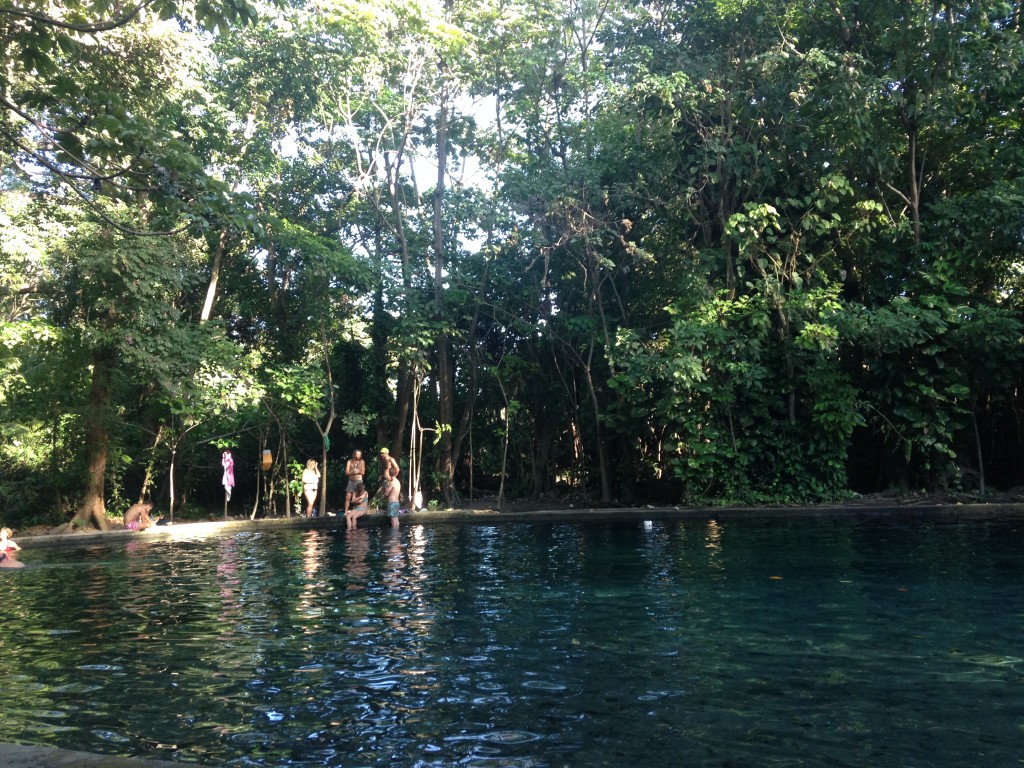 On Sunday, explored some of the bigger "towns."  I was blown away by how colorful everything is.  The Boyfriend got a donut and coffee at a little cafe.  We even stumbled upon a legal casino!  As Vegas people, of course we went in and played the slots!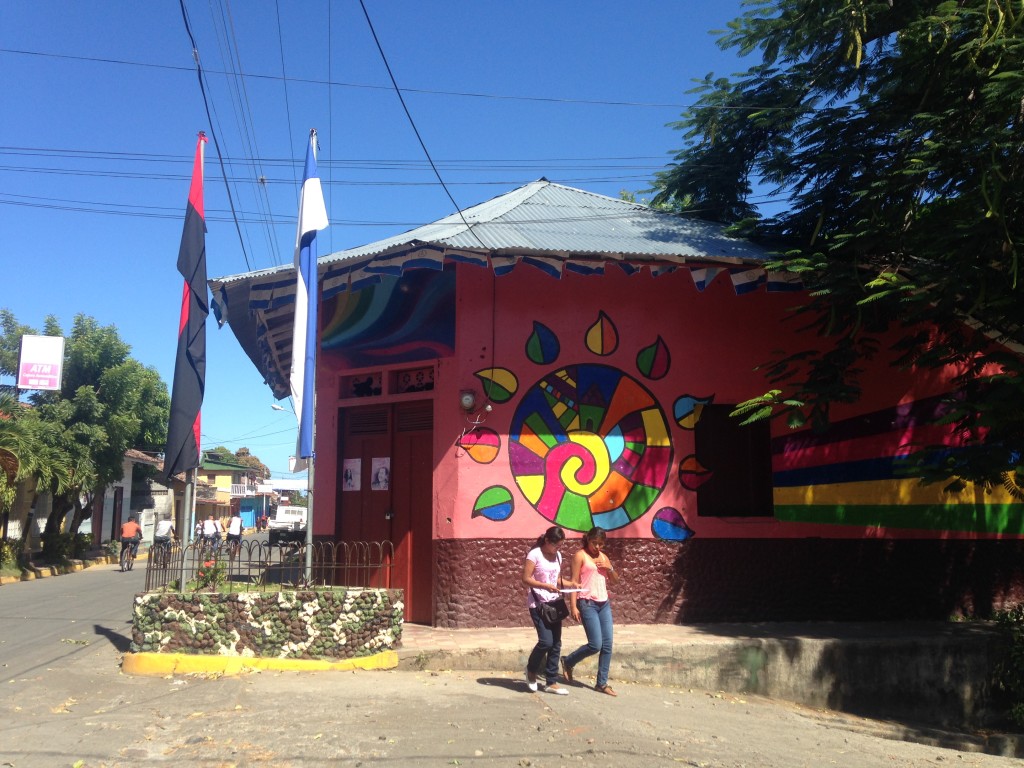 After a "sinful" gambling fix, we went to Punta Jesus Maria to remember Jesus walking on the water.  We believe in balance, you know.  It's a narrow strip of sediment that has gathered off the island.  You walk out on it and it's supposed to feel like you're walking on water.  Not the feeling I got, but it was cool anyway!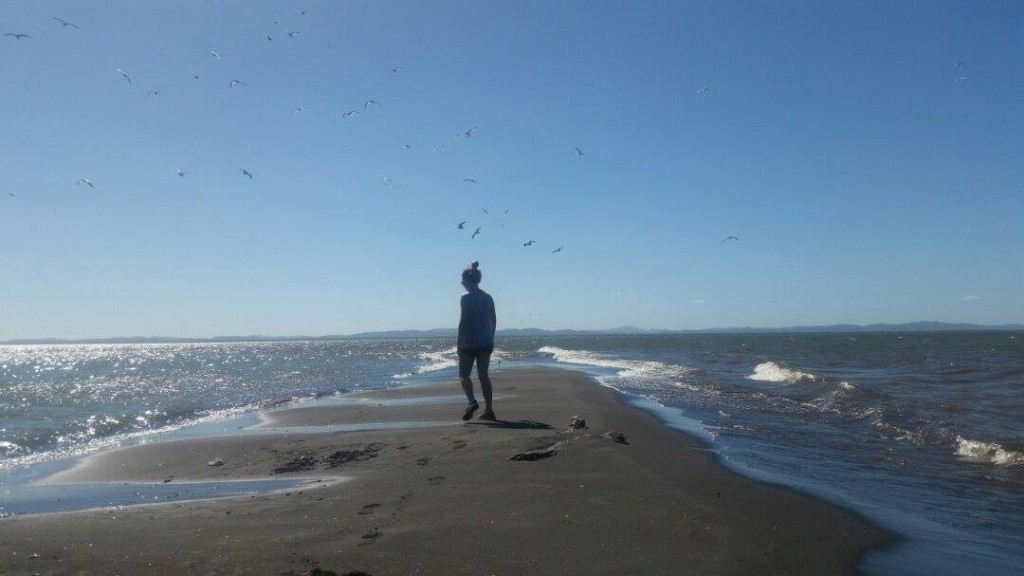 The food we ate was delicious and insanely inexpensive.
Each morning we went to one of the resorts for breakfast.  The breakfast was served by the water and came with coffee, freshly squeezed fruit juice, and a large breakfast.  $10 together.  Breakfast view: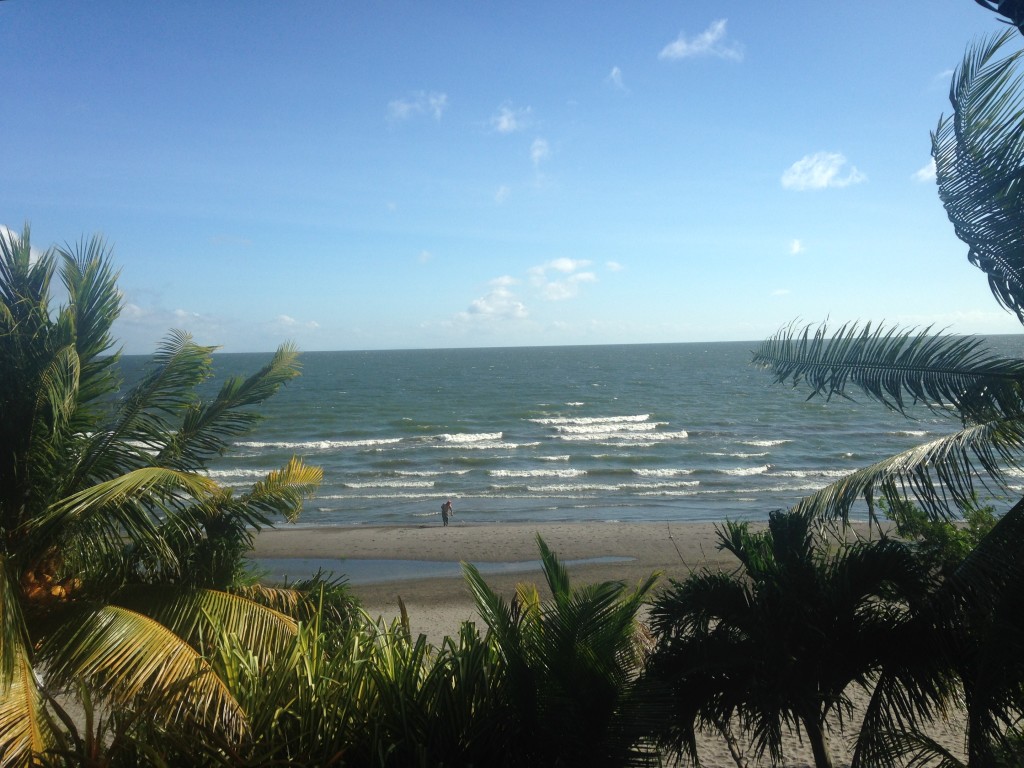 For lunch we went to little street side comedors.  One lunch, The Boyfriend had a beer, I had a large bottle of water, and we each had big plates of grilled chicken, plantains, veggies, and rice.  $8 together.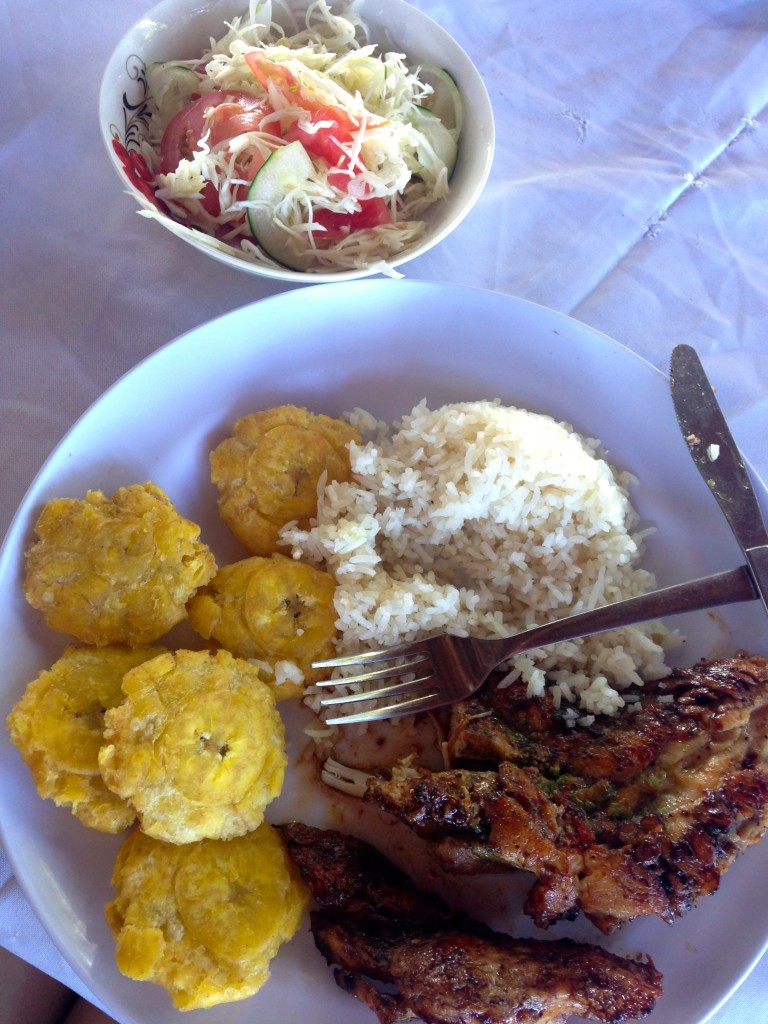 We stayed at a little cabin on the water.  The location was ideal, but the insides were a little "rustic."  It literally had two beds, a sink, and a shower head, and that was it.  Literally.  I guess that's all you really need in a hotel. We were right next to a fun local bar that made the best Pina Colada I've ever had in my life.
I truly adored my time on the island.  I think it will always hold a dear place as one of the best travel experiences.
Moral to the story: travel bucket lists are cool, but sometimes surprise adventures can be even cooler.