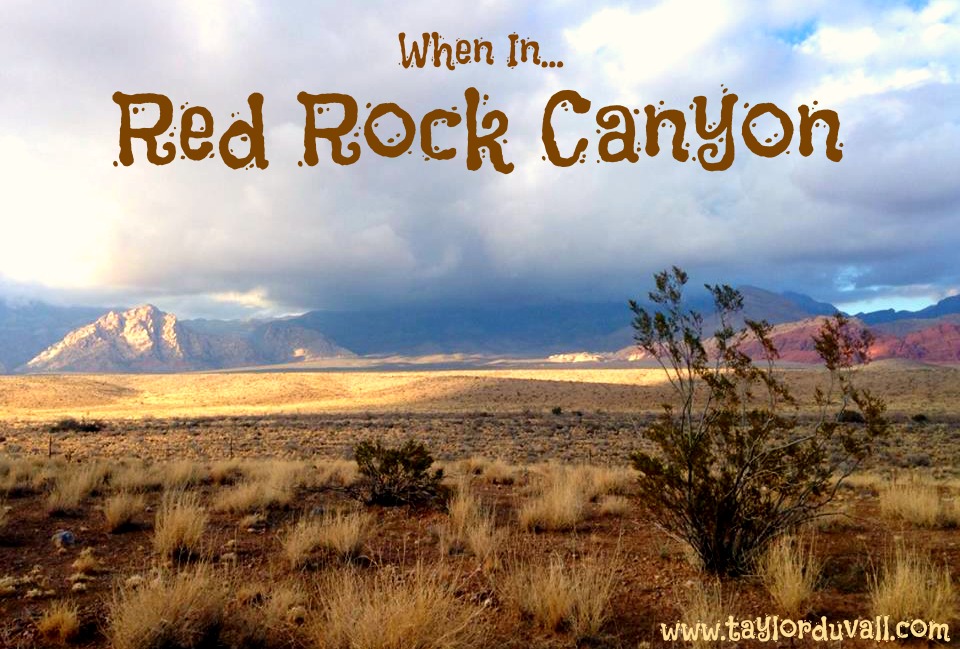 It's hard to remember that there is beauty to be found close by.  With the free-spirited heart of a wanderer, I'm drawn to travelling here and there and everywhere.  I get antsy when it's been too long in between trips.  This discontent is typically something I'm perfectly fine with.  It spurs me on go on adventures.  But sometimes I forget to take a peak at what's in my own backyard.  I forget that beauty and adventure are anywhere – even in Las Vegas.
I drive around this city daily and all the scenery blends in – I mean, all those wedding chapels and strip clubs start blending in with grocery stores and all your left with is: blah.  It's old news to me.  But then there's Red Rock Canyon.  30 minutes away from most spots in the entire Vegas valley.  It's gorgeous.  The beauty of the desert abounds.
A Saturday morning of flat tires and other joyous events left me grumpy and under-enthusiastic.  Somebody with a spontaneous nature decided it would be a better decision to leave my wounded car in the garage for a couple extra hours and go exploring instead.  I was more than happy to agree to the idea!
One quick pit stop to pick up various travel supplies (Gluten Free cupcakes) and we were on our way to the beauty of Las Vegas.  Mountains of varying colors including a vibrant red.  Breathtaking skyscapes.  And a plethora of opportunities to pull over and take beautiful pictures and very serious selfies: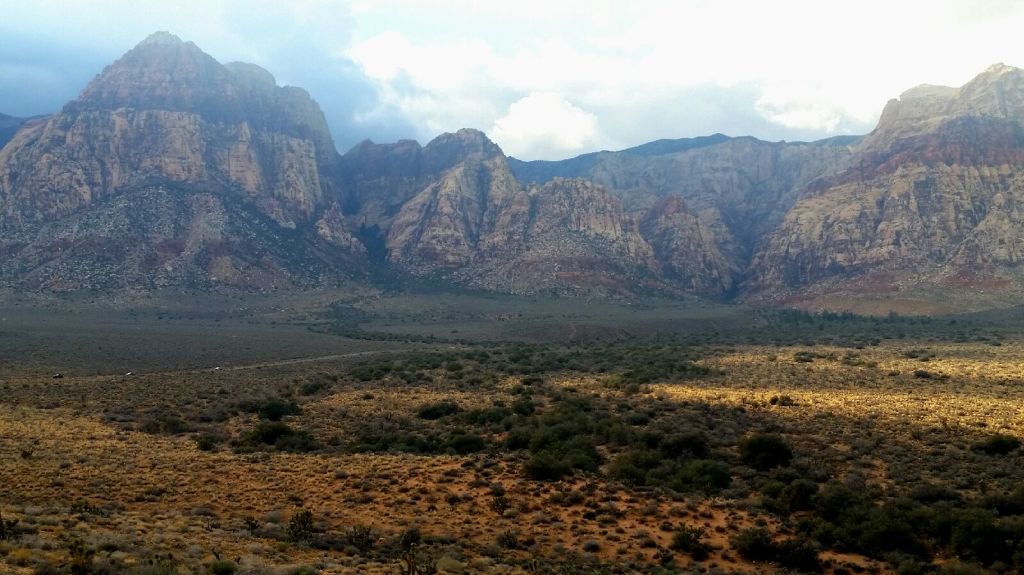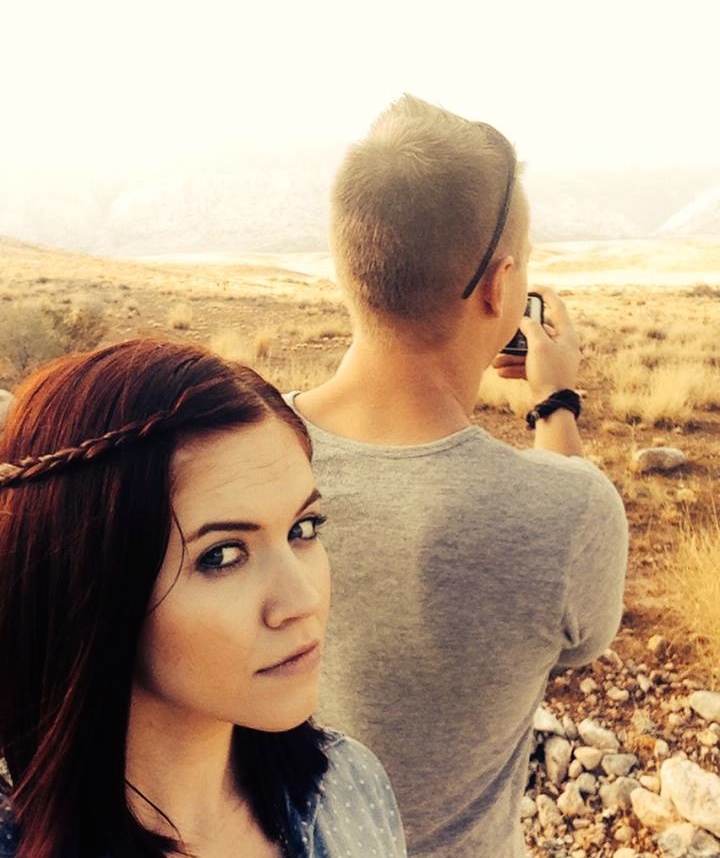 A simple drive through the canyon gives you enough beauty and exploration to get through any rough day: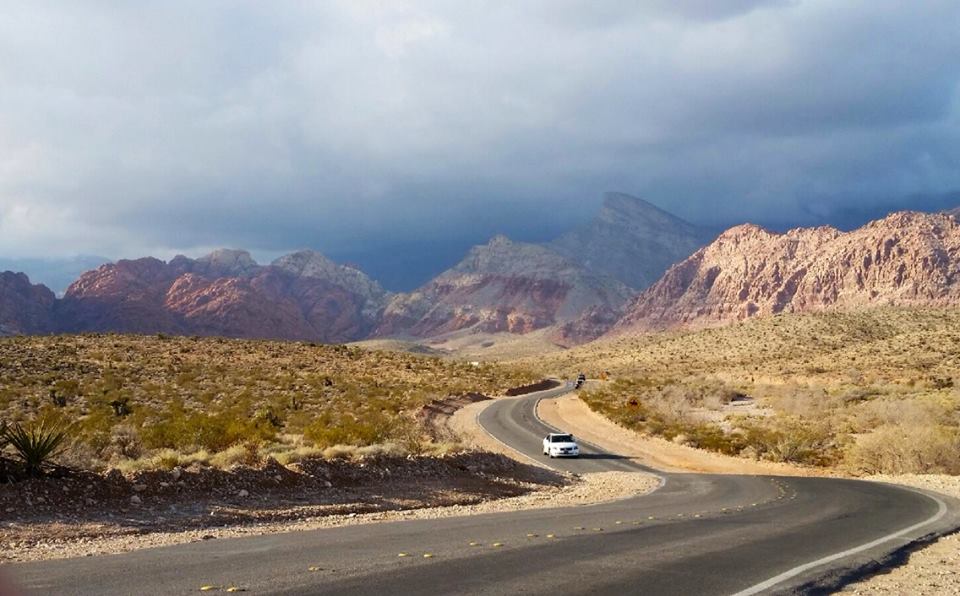 There are plenty of hiking trails and great spots to get out and move your muscles (which you can find HERE). But this Saturday called for an easy breezy drive.
Fun Fact: The professional pictures I have throughout the blog were taken at Calico Basin right before you get to Red Rock.  It's a must-stop.  There is a nice easy walking path for a quick stroll.