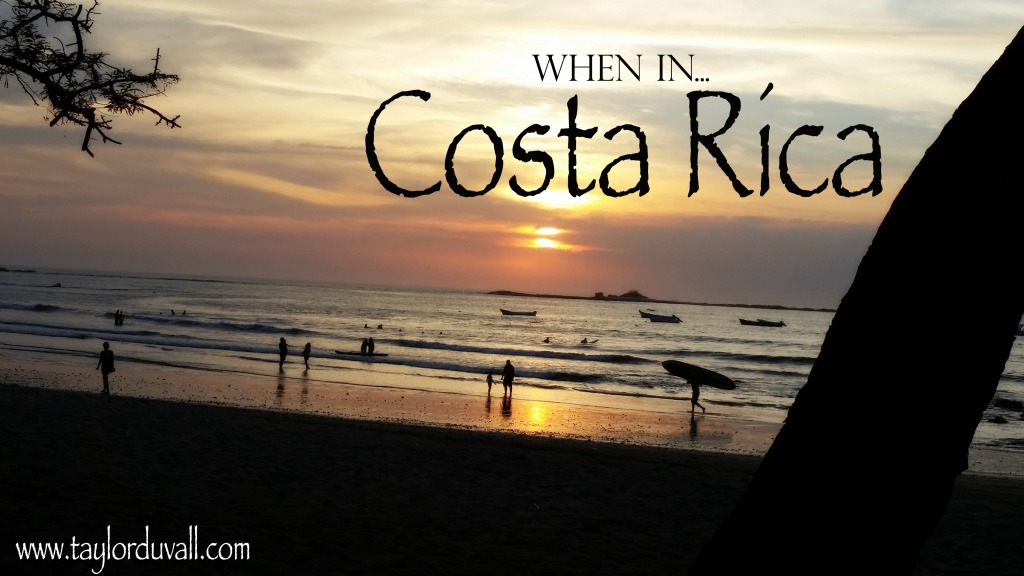 (Click here to read Part 1 of our Costa Rican adventure!)
Tuesday ~ "Mojitos and a Pig named Lolita"
On Tuesday we started exploring other beaches.  Playa Avellanas was our first stop.  This beach is home to the famous Lola's, a bar/restaurant named one of the Top 10 Beach Bars in the world.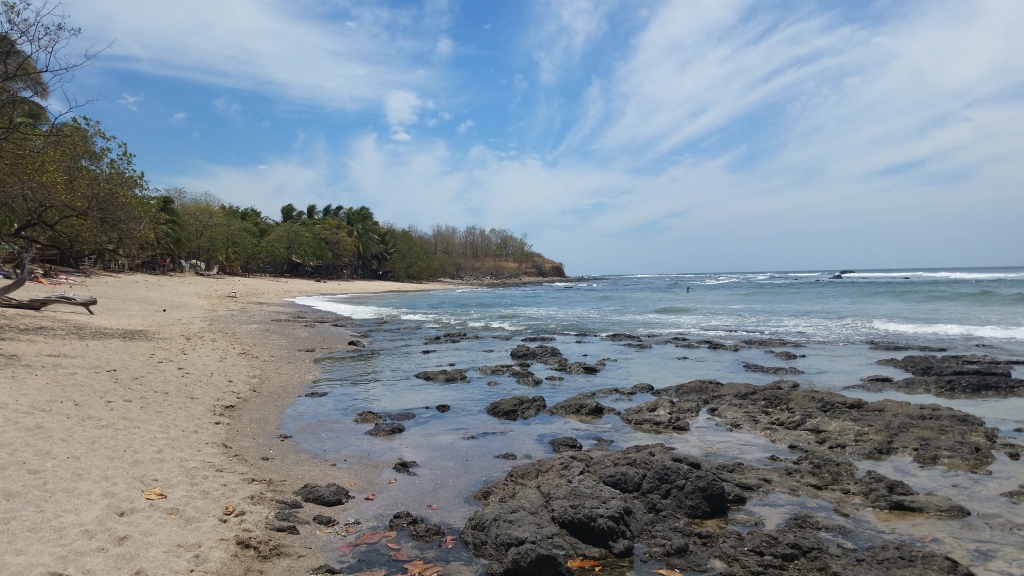 Lola's provided us some shade to lay out our beach towels and enjoy the day.  Which we did.  Lots of enjoying.  Thanks to the fact that Lola's makes THE BEST Mojito ever.  When I first saw it, I was skeptical.  It was blended.  I'm no froo-froo girl.  I like my drinks on the rocks.  But I was hot and thirsty, so I drank it.  And then I drank another.  And then I had a couple more, I don't remember the exact number.  All I remember is my boyfriend "suggesting" I jump in the ocean so the cool water could bring me back to life.
Also, Lola's had a pig.  Because of course.
The pig's name was Lolita.
Lolita was large.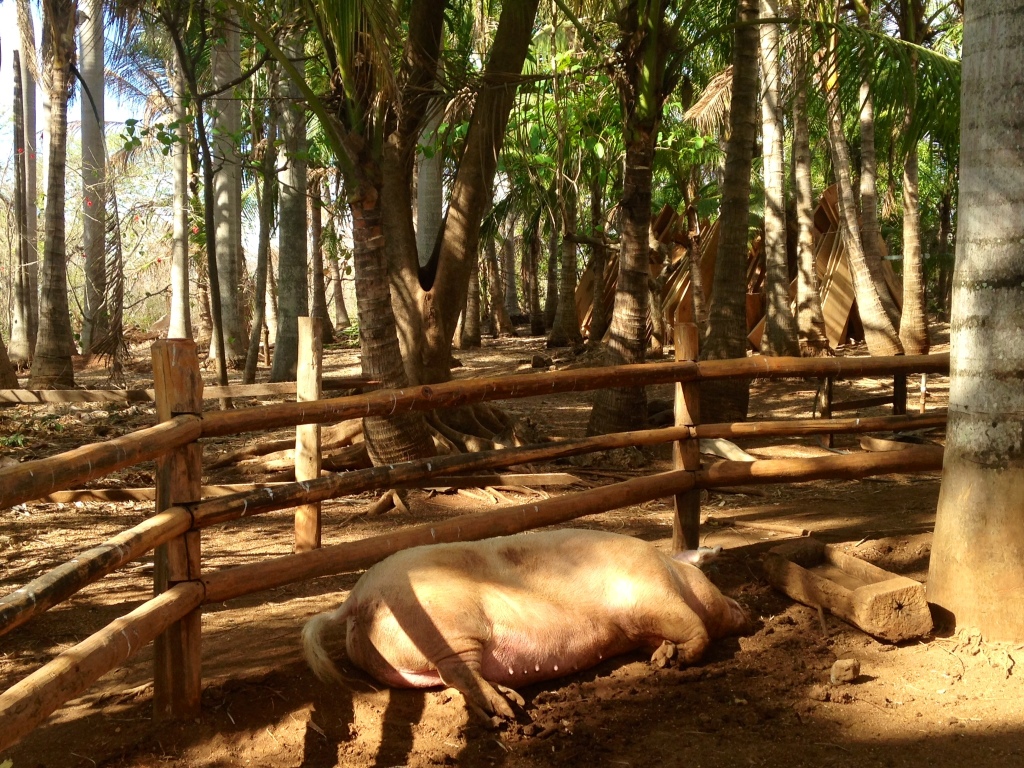 Wednesday ~ "What Happens When you Mingle with the Rich"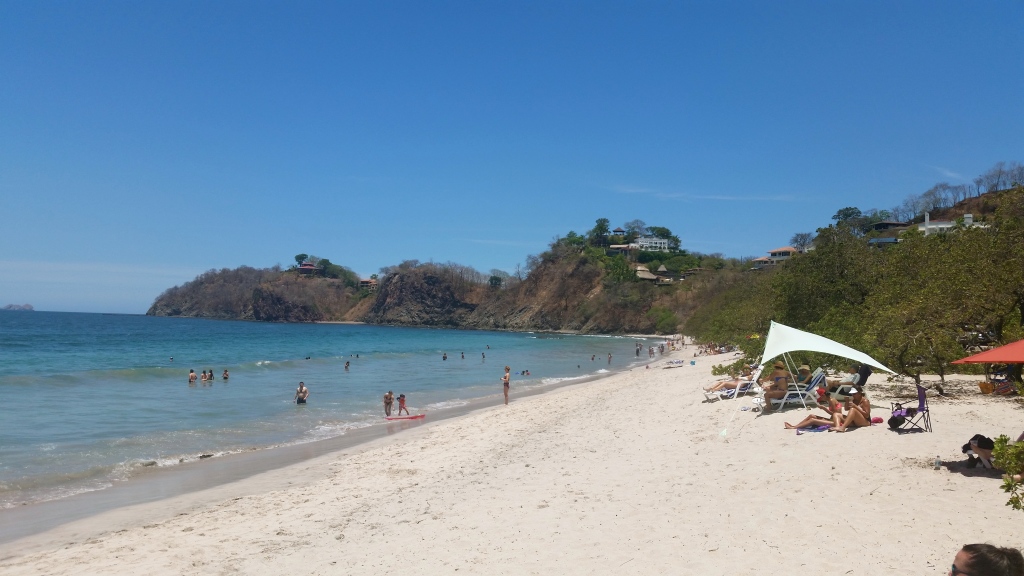 Wednesday brought us to another beach.  Flamingo.  Playa Flamingo is wealthier than most beach cities in Costa Rica. Affluence is among you, or more specifically, sitting on mansions on hills that overlook the ocean.  Don't get me wrong, it's beautiful.  But I've seen it before.  In California.
We had a family set up fancy tents, umbrellas, and chairs in their expensive bathing suits.  Then they played Dave Matthews from their wireless speaker system.  It was like sitting on Laguna Beach.  It all just felt a little out of our league.  We like towels and cheap flip flops – and the cheapest drinks known to man.  We still had a blast.  In fact, we swam in some of the best waves this day.
Thursday ~ "Shots. And Not the Fun Kind"
No trip is ever complete without a trip to the doctor.  That's why at 6am on Thursday we decided to pay a Costa Rican clinic a visit.  I was concerned, developing country and all.  I had no need to be!  The 24 hour clinic was better than any doctor's office I've ever been to in the States.  Nicely decorated, spotlessly clean, warm and friendly.  The doctor apologized profusely for the time I spent in the waiting room – which was 5 minutes.  5 minutes!
I had strep throat. The boyfriend had his own issue, but you know how it goes – I only provide TMI for my own life, not his.  The doctor called me back first.  After diagnosing the problem and promising two shots would make me feel brand new (and they did!), she called The Boyfriend in.  Right as he walked in, the nurse was pulling out two HUGE shots.  My naked butt was out on the table.  Needless to say, he was concerned and confused.  It was exceedingly comical.  The poor guy leaves his girlfriend alone in a Costa Rican doctor's office for a few minutes and then walks in just as LARGE needles are about to go in each butt cheek.
The doctor spent so much time with each of us, ensuring we were okay to leave.  We were shocked to find out that we each owed only $70 and all follow-up visits would be free.  Um – America – you could learn a thing or two.
We spent the rest of the relaxing in Tamarindo.  Napping on a beautiful beach was not a bad way to recover.  For sunset, we went back to Casa Monacita and watched the beauty from the pool.  With snacks.  It was perfect.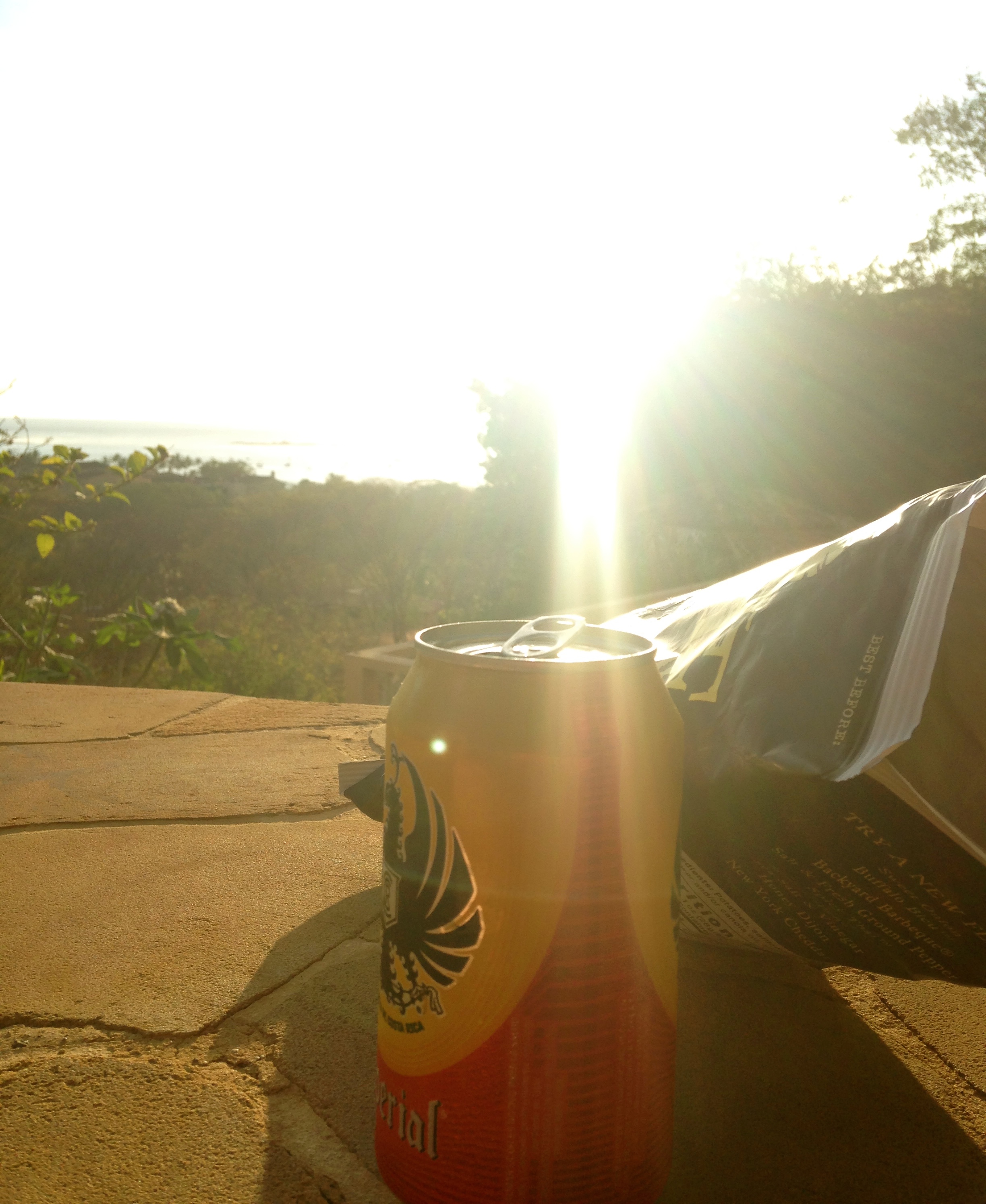 Friday ~"All Good Things…Should be Dragged Out as Long as Possible"
Our last day.  We spent it in Tamarindo.  We figured that we had seen the beach, so we wanted to explore the town.  We did a lot of walking.  Have I mentioned that Costa Rica is a little warm?  To a Vegas native, such as myself, it just feels like summer, to anybody else it may feel a little blazin'!  We sweat our way through the streets of Tamarindo and fell in love with this little beach city.  I love the color everywhere.
Later that night we visited one of the coolest spots in town, Black Stallion.  It's hard to describe just how awesome it is.  But picture this: a divine backyard covered in twinkly lights and community tables, a bar with delightful sangria, the best BBQ you have ever tasted, and fun staff members.  It was such a joy to end our vacation here, and I would tell everyone to do the same!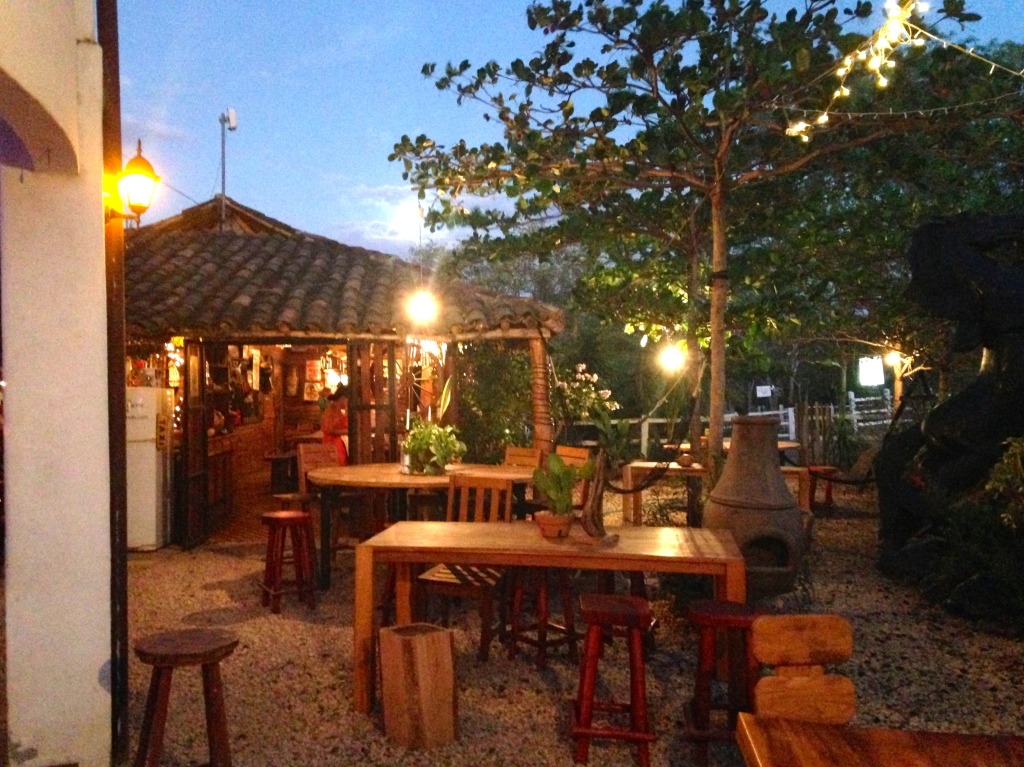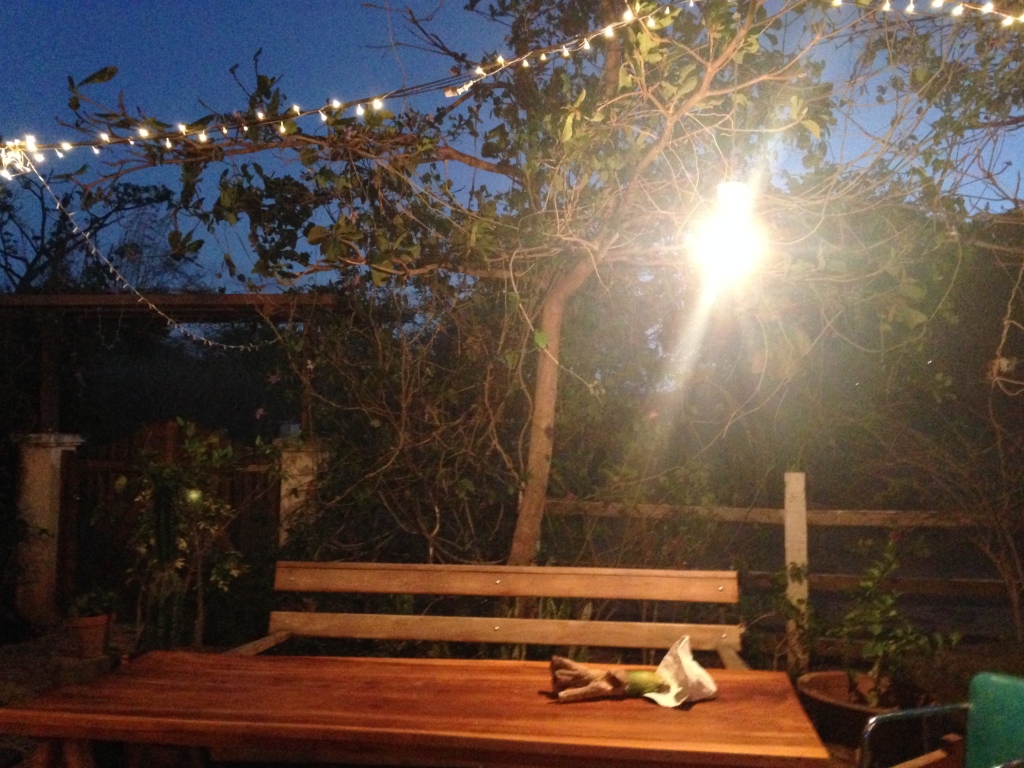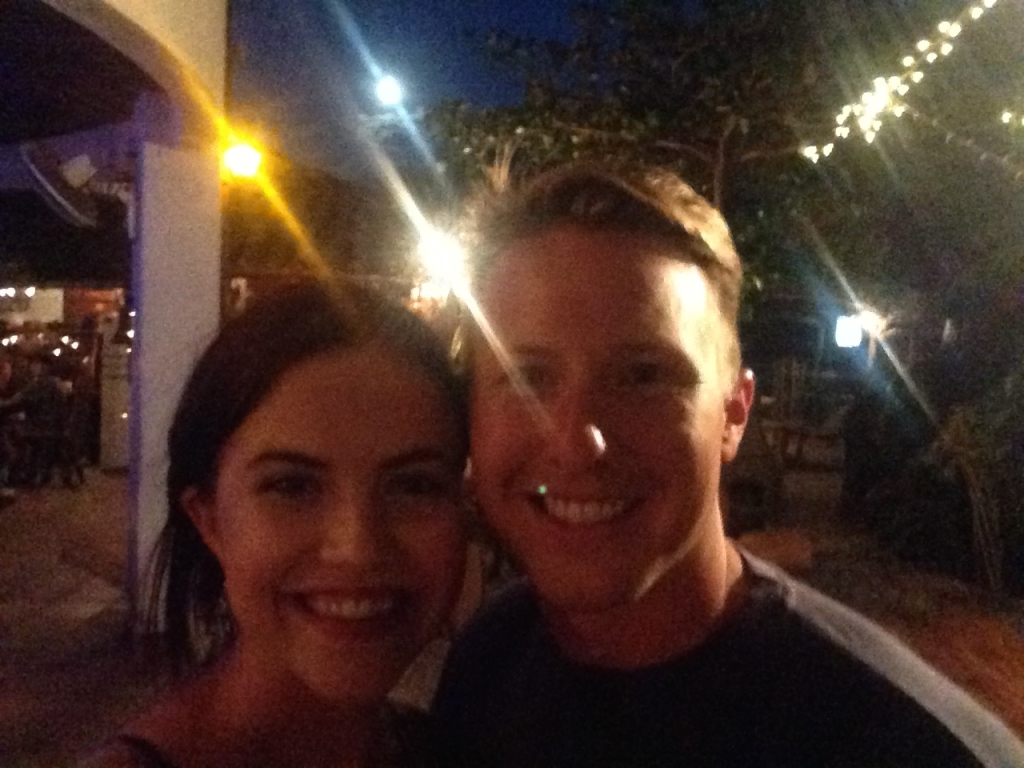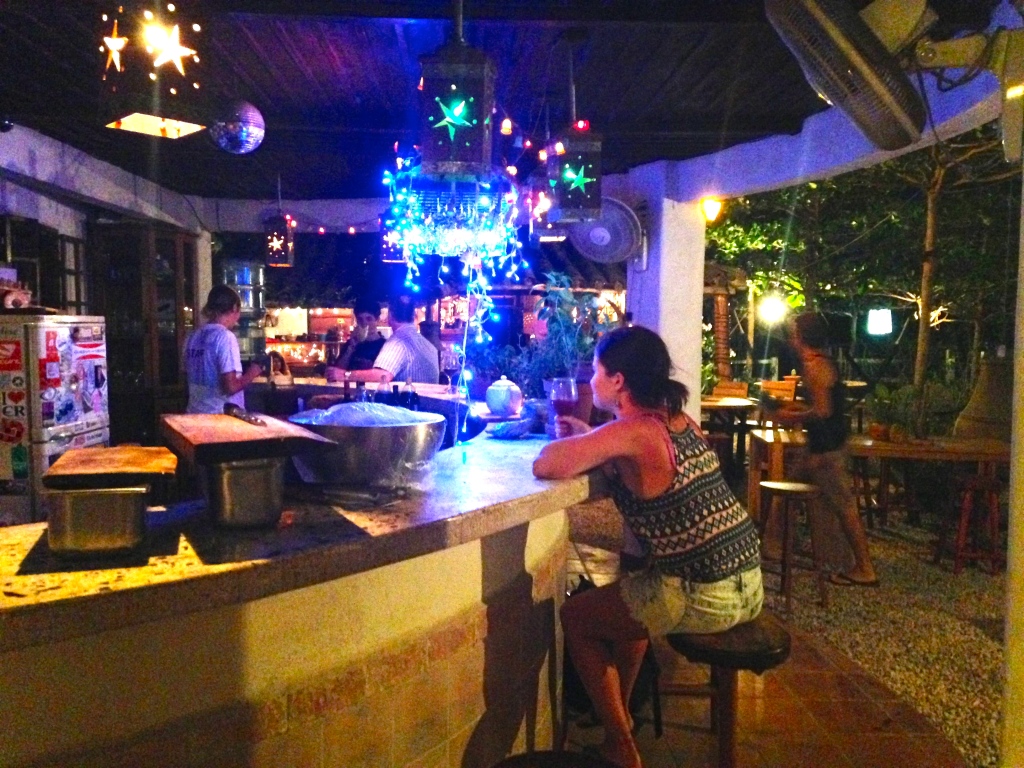 We made sure to go to bed late, just to soak up our last night.
Saturday ~ "Celine Dion, Windy Mountains, and Denny's"
So sad to leave. Because we were in Costa Rica during Semana Santa, their holy week, it was difficult to find transportation back to San Jose for our flight.  We managed to find a van service which was considerably more money than the bus system.  But it was what we had.  When we drove to Tamarindo, it was dark outside so we didn't get to see many scenic country views. This time, we saw everything and were totally surprised by the landscape.  It was not nearly as "tropical" as we had expected.  But we were on the Pacific side of the country, and we were there during dry season.  Though it wasn't what we expected, it was equally beautiful in it's own way.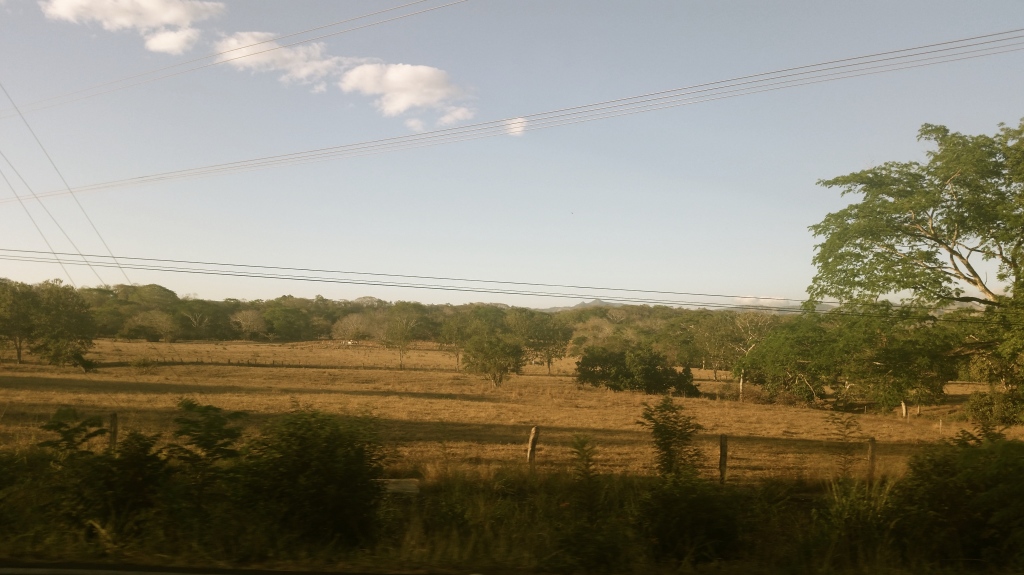 The traffic was horrendous due to Semana Santa.  So the driver took us on a "short cut" through a scary mountain road.  The road was extremely narrow, the van never really slowed down, the sides were steep.  I basically kept my head tucked in my boyfriend's shoulder the entire time.  Nobody in the van spoke English.  But the driver was playing Celine Dion.  Because that makes total sense.  "Baby, Baby, Baby When You Kiss Me Like This" was the theme song to the scariest ride ever.
We made it to San Jose safely.  The only restaurant within walking distance was Denny's.  So Americana.  We went to bed for a few hours, hopped on a plane – and the rest is history!
"Gluten Free Eating in Costa Rica" coming soon!!