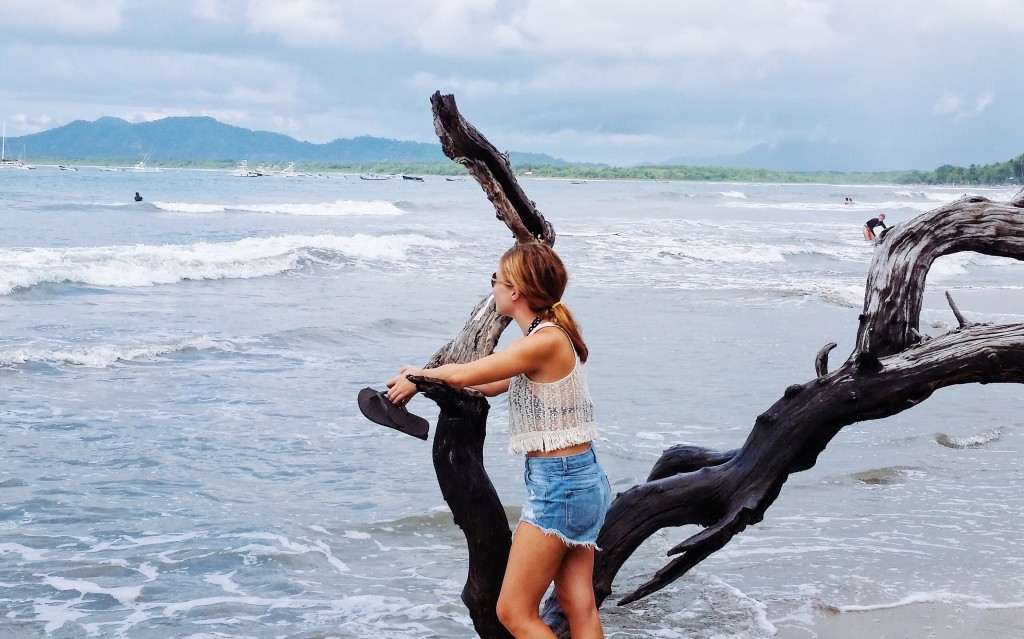 Today I walked down the steps of our apartment, out of the gated community, onto the dirt streets with potholes filled with rainwater, over the paved main road, and into the outdoor food court area to order, in Spanish, two chicken empanadas for 1500 colones (3 bucks).
Covered in the perfume of Costa Rica, mosquito repellent, I sat at the shaded red plastic table and ate those delicious empanadas that come with the best tangy salsa you've ever tasted as my boyfriend ate a meatlover's sandwich from the European-style bakery next door.
Welcome to our average afternoon in Tamarindo, Costa Rica!
I can't believe we've almost been in Costa Rica for two months.  In some ways it has felt like days, in other ways it has felt like a lifetime.  What's it been like to be two Americans in Costa Rica for almost two months?  I'll tell you!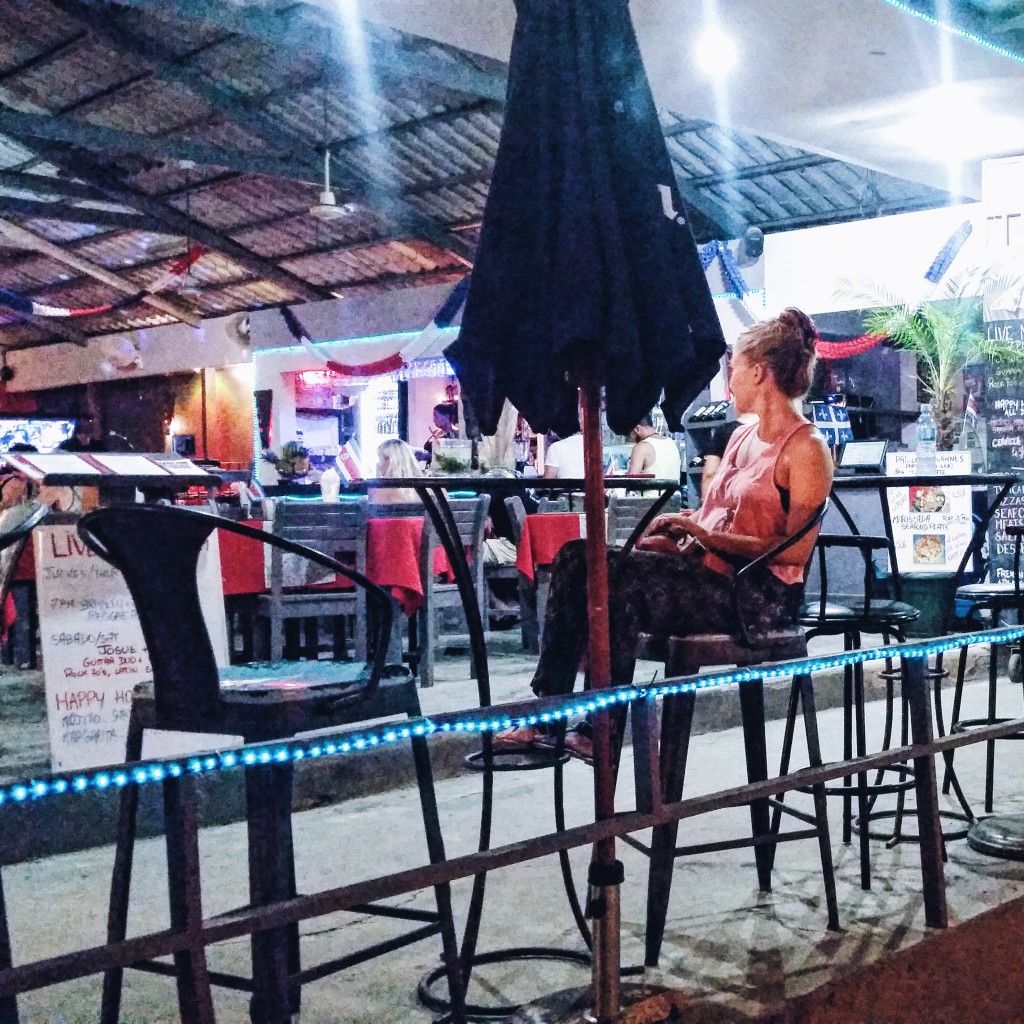 Mostly, we work.  I know that doesn't sound romantic and adventurous.  But the truth is we are still normal people needing to pay bills. Sometimes I write things that excite me; sometimes I write things that bore me, so I procrastinate by Facebooking reading a book.
There's not much to do in this town for locals who can't always afford jungle excursions, so finding entertainment is a creative activity.  Growing up in Vegas, I was used to being handed entertainment.  Here we have to come up with our own.  Sitting in new spots while sipping a drink, walking, and simply existing at the beach is always good.  Also, taking pictures of cows is my new jam.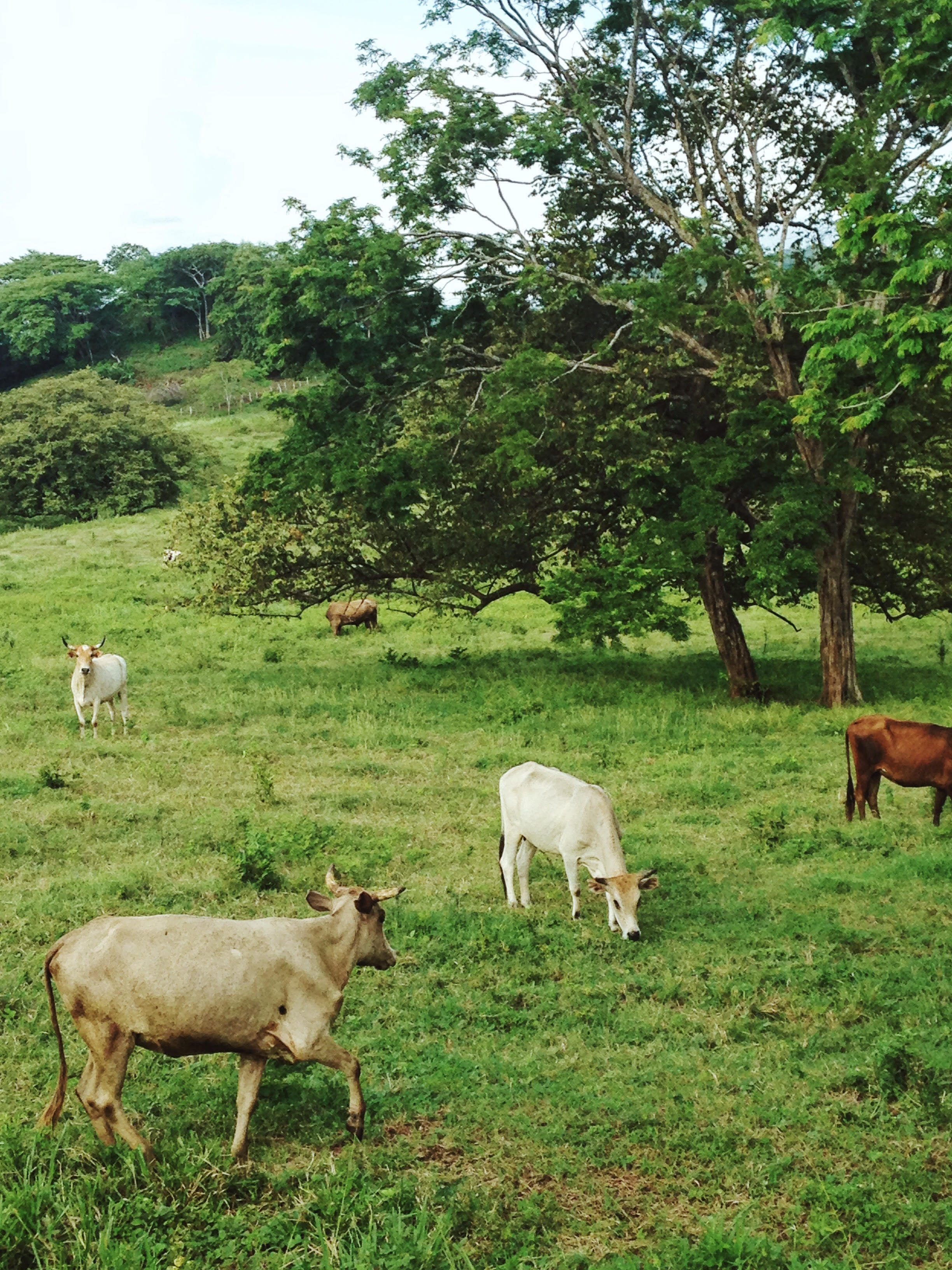 Swimming in the Pacific at sunset is my favorite thing ever.  We take our 2 minute walk to the beach at about 4:45pm (the sun sets the same time every day). We have a certain spot we like to go because there is a massive rock formation to the right, boats anchored in front, and often Pelicans feeding all around us. We get a sunset light show The Las Vegas Strip can never compete with.  It sounds romantic, and there is some of that — but normally The Boyfriend is trying to find waves to throw me into. That's how we roll.
At night, we've been watching scary movies on Netflix.  How's that for exotic Costa Rica living?!
Our Spanish is coming along slowly, but surely.  Almost everyone in Tamarindo is bilingual and shows kindness by using our native language instead of theirs. Whenever I feel comfortable, I try to start the conversation in Spanish so they will reply in Spanish. Needing to read signs/food packages helps.  Our Internet VPN automatically changed to Costa Rica, so Netflix has Spanish subtitles – that is also helpful.
I have been victorious and found a bar with hard cider (my gluten free alternative to beer!).  We aren't going to even discuss how much it is.  We're just going to be happy for my little discovery, mmkay?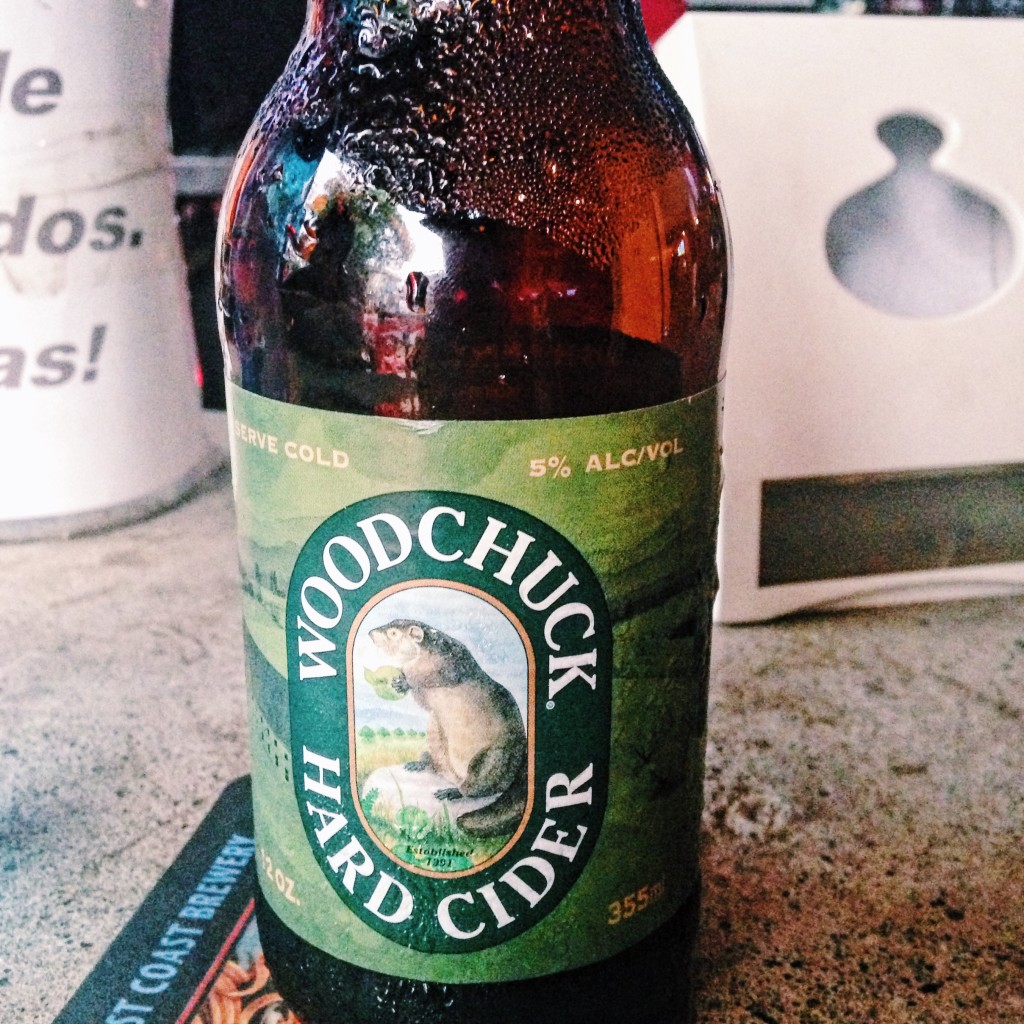 Grocery shopping is more expensive than we anticipated ($8 for a loaf of Gluten Free bread!), so we eat out a lot.  Considering I hate cooking more than I hate just about anything, I LOVE this! Also, we now hire someone to do our laundry, an activity that costs less than that loaf of bread!  Enter: The Hallelujah Chorus.
Most commercial property doors in this country move the opposite way that they do in America.  I still pull and push the wrong way every single time.  Every.  Time.
All the taxi drivers and weed salesmen still think we are tourists. They tell me it's because I don't have a tan.  You guys, I have NEVER BEEN TANNER IN MY LIFE!  Nobody in this country believes I have a tan.  Nobody. (*kicks the dirt and pouts*)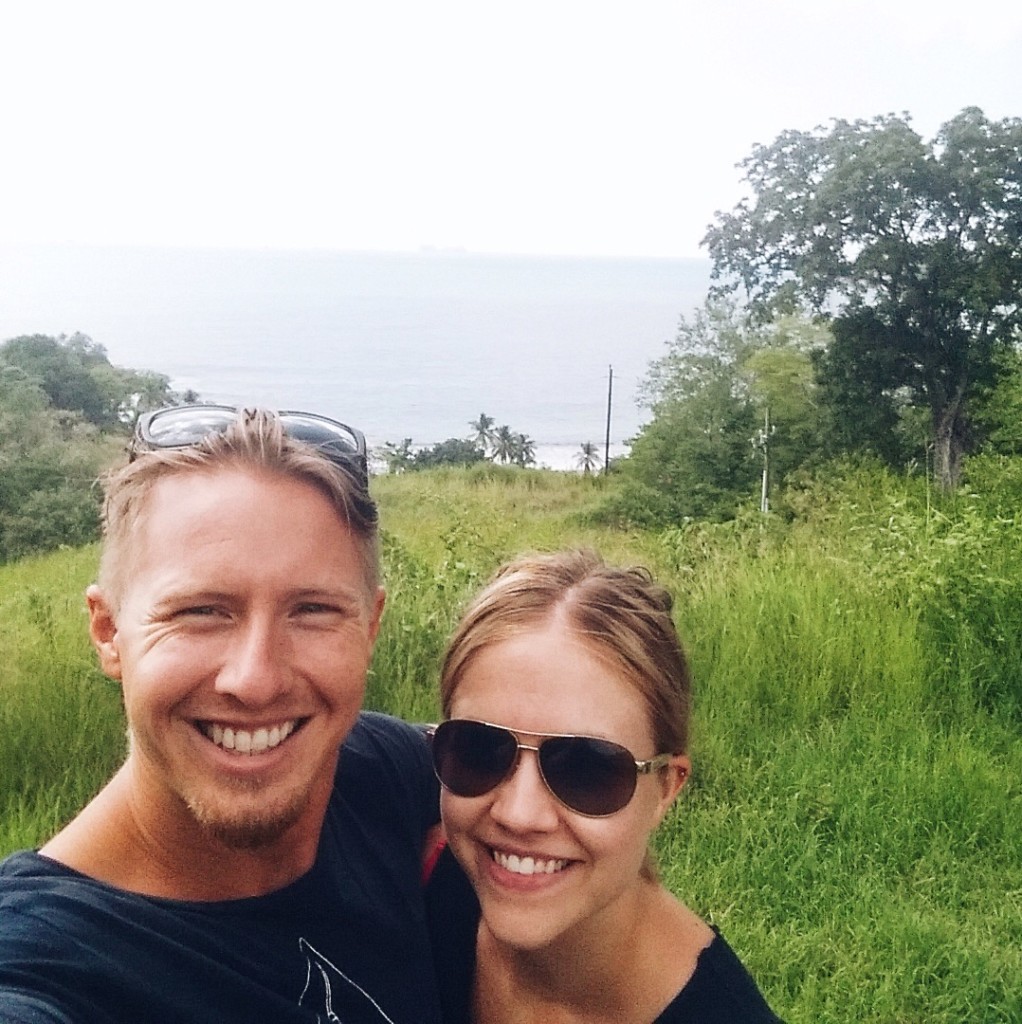 I'm starting to become suspicious that Costa Ricans have been informed that women from Las Vegas are all hookers.  They fist bump The Boyfriend whenever he tells them I'm from Vegas.
I have found the best yoga studio in the world with the most incredible yoga teacher.  I'm seriously so zen right now you have no idea (That is until the next time I freak out about being a freelancer without a normal job!  That's happening fewer times each week now.  Like only 7.)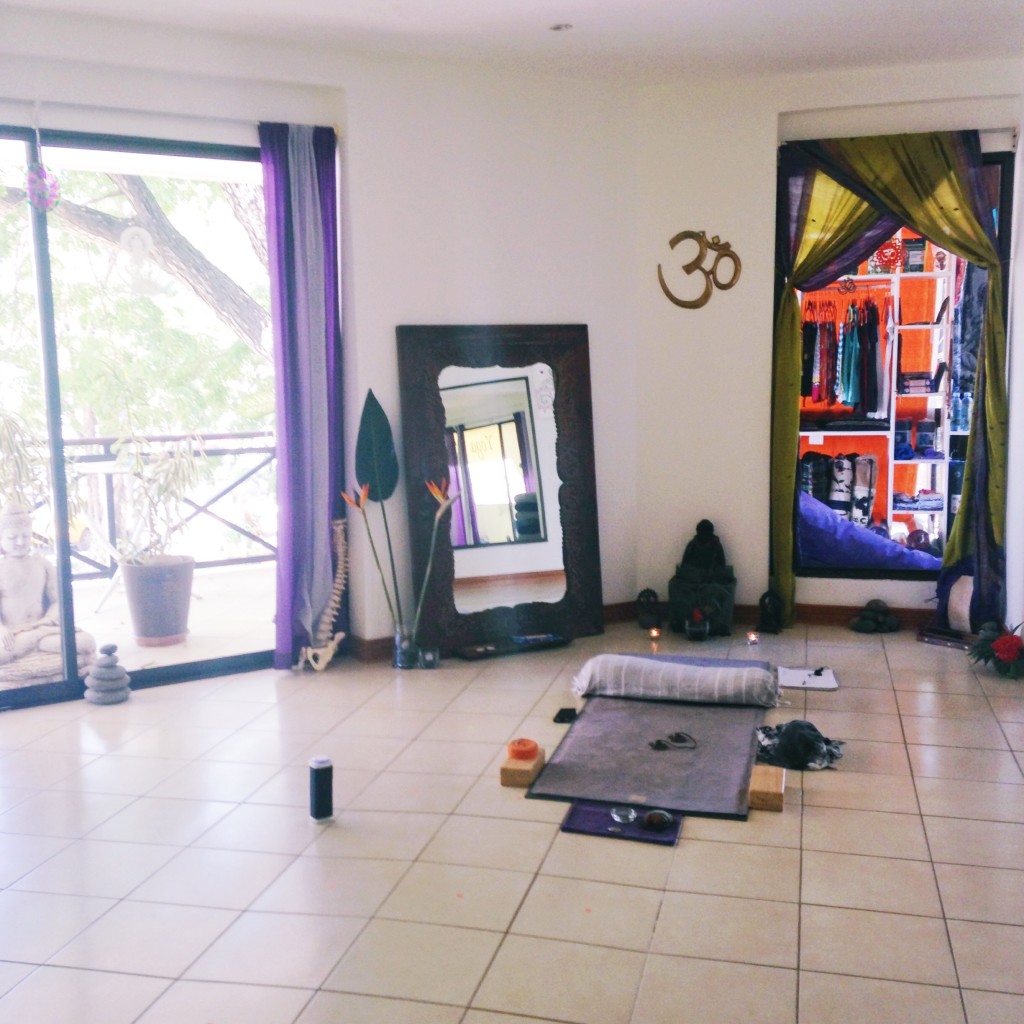 We're currently on the lookout for a car.  Not for in town, as we walk everywhere.  But we want to start exploring more of the country each weekend.  We'd like to see the Caribbean side, the volcanos, the national parks, etc.  Let's just say buying a car here is about 1,291 times hard than in the States.  We're learning patience.
Some of the best news: my mosquito bites no longer swell to the size of a tennis ball! And I don't have 25 bites on my legs at the same time. I'm a mosquito pro now.  Definitely going to share my tips in a blog post!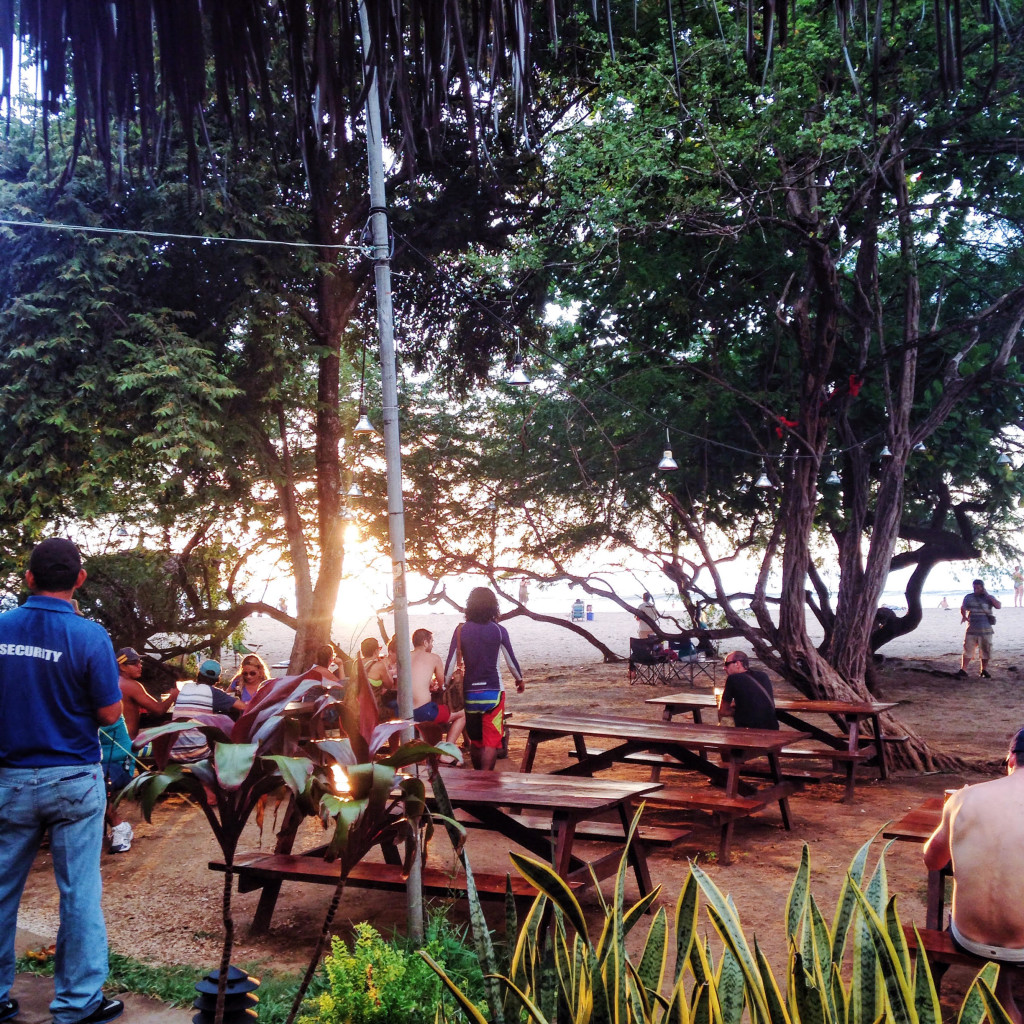 We absolutely love it here.  It's magical and wonderful, and it's also just life.  We still get headaches, argue about stupid stuff, wash dishes, and crave dessert.  We are just choosing to do it in a brand new lovely place.