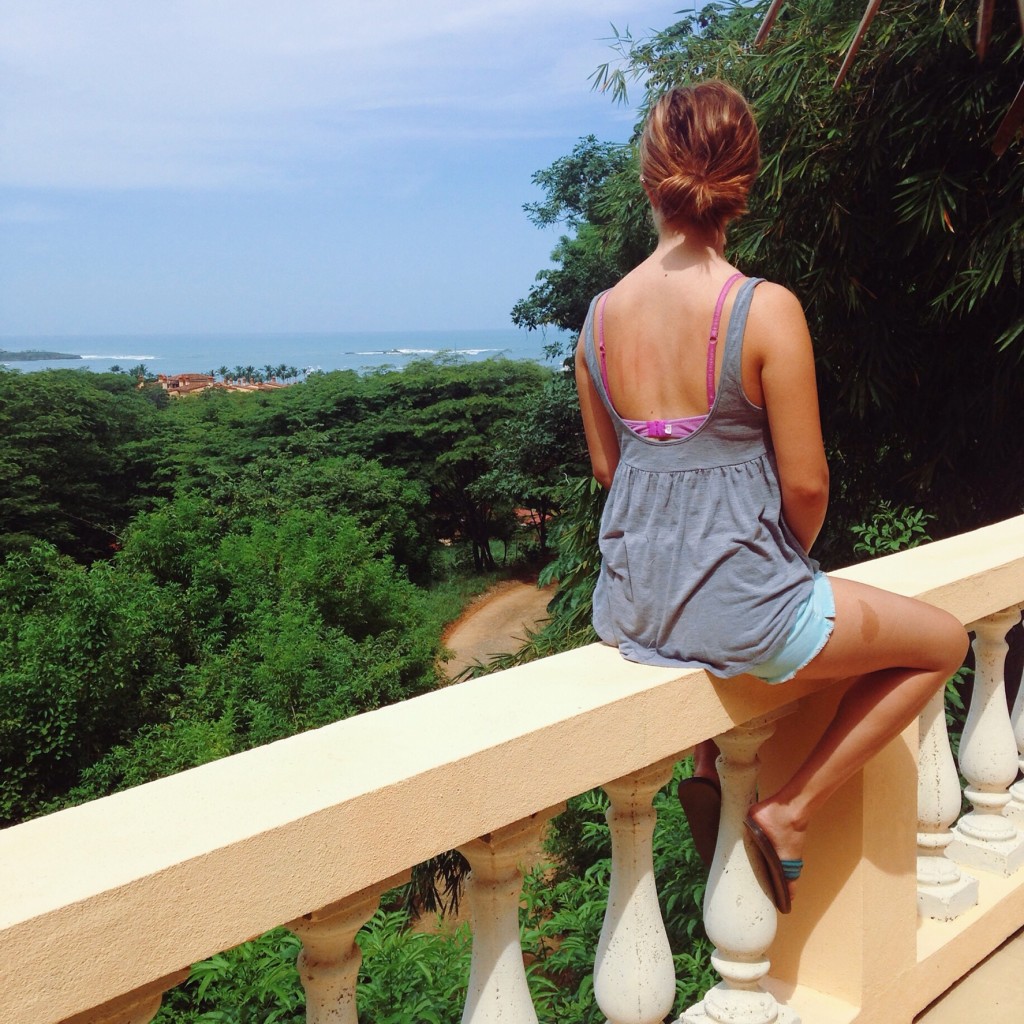 Pura vida, my friends!
The Boyfriend and I are here in the lovely Tamarindo, Costa Rica.  We arrived with absolutely zero problems.  I couldn't believe our luck!  No trouble/delays leaving the US, no problems entering Costa, no baggage issues (with the tiny exception of an exploded jojoba oil – the cost of being an all-natural lady!).
This is all we brought.  Ready for the kicker?  We already know we brought too much.  It's amazing how little you need when the beach is right next door.  The good life doesn't require many THINGS: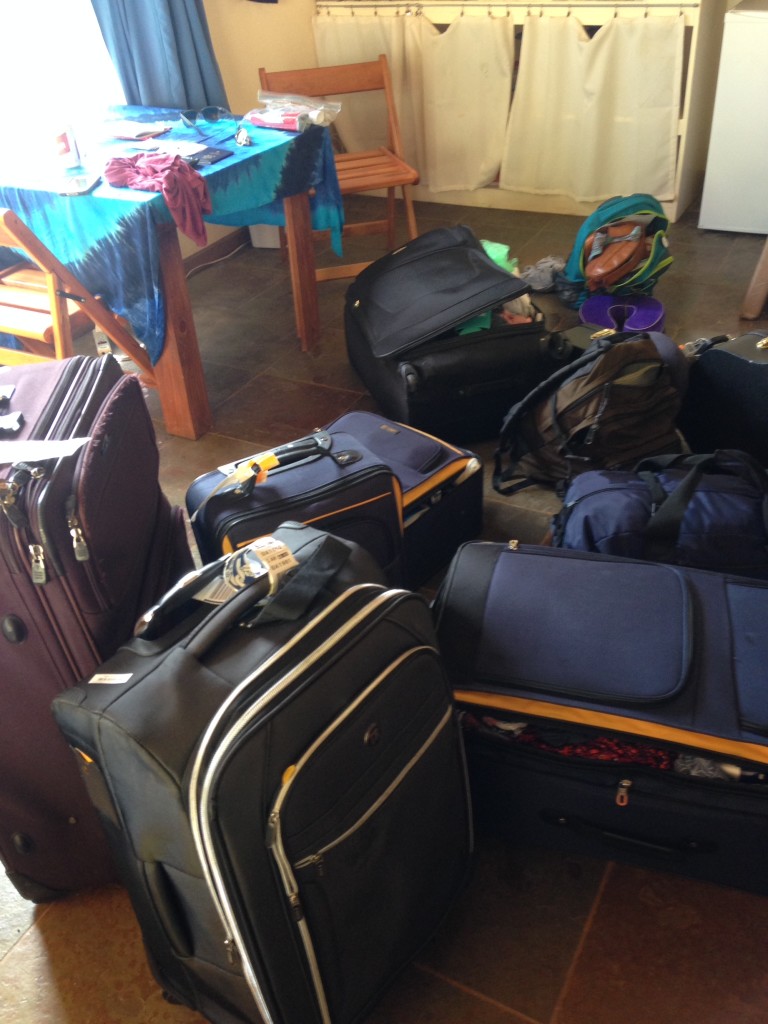 Anyway, I'll be back to my regularly scheduled life in no time, but I thought a quick update was in order.  I'm writing this for you on Labor Day.  I may be in Costa Rica, but I'm an American and believe in doing as little work as possible on Labor Day.  Also, this beautiful country is making it even harder to produce.  This is the view from our patio.  See the ocean?!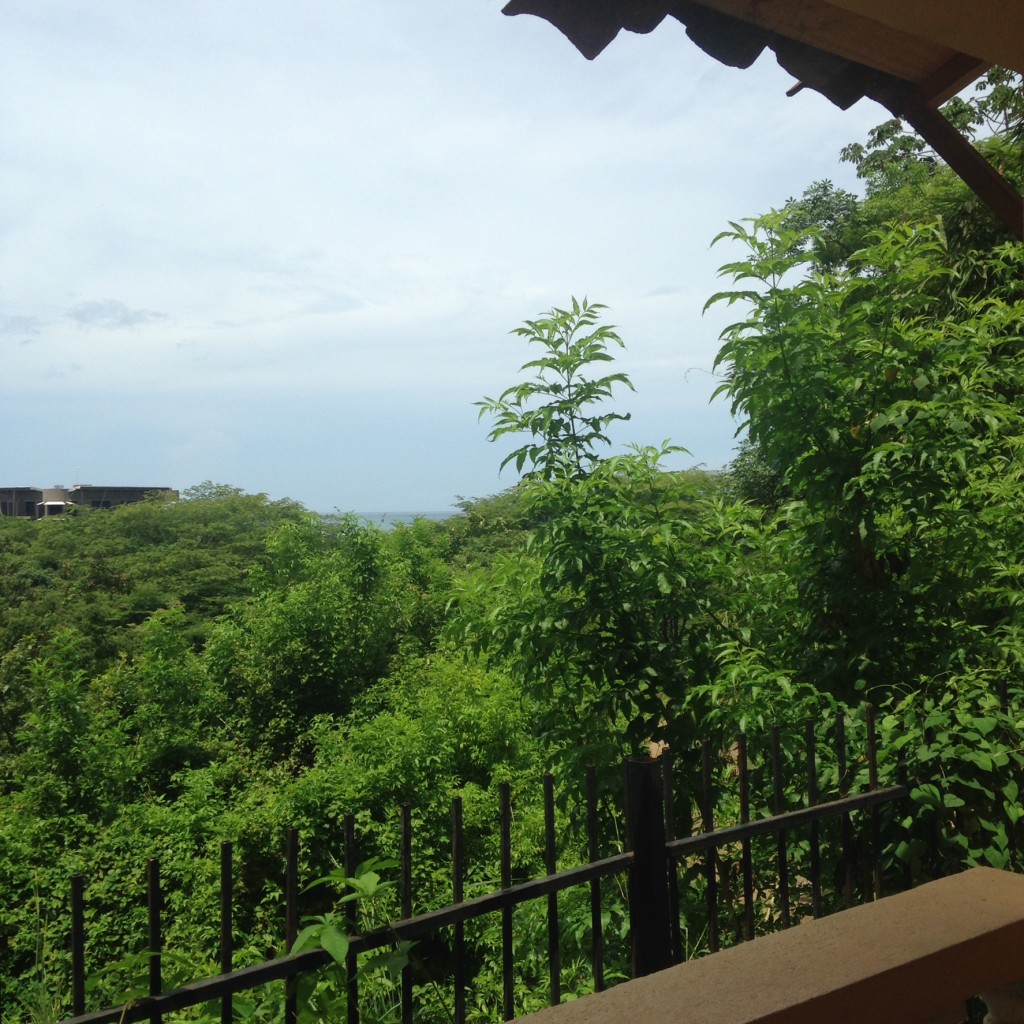 Funny story:
Kyle and I went to breakfast Sunday morning at a little outdoor cafe we fell in love wth last time we were here, Cafe Corazon.  The man working there was new to us, so we introduced ourselves and told him we would be staying in Tamarindo for awhile.  He took our order, we ate Gallo Pinto (rice, beans, plantains, and eggs for breakfast – THE BEST), and I went up to pay.  He took my colónes and stared at me for quite some time.
"You need sunblock," he said.
"Oh, I have some on," I replied with a giggle.
Concerned, he retorted, "No, no you REALLY need sunblock.  You are just SO white."
I laughed.  He walked me over to Kyle and warned us that I would turn into a lobster with my white skin in the Costa Rican sun.
"Eventually, you'll get in touch with your inner Latina and have tan skin.  But for now, you are so white and need sunblock."
I informed him that, in fact, I already had a bit of a base tan.  Needless to say, he did not believe that was true.  I laughed and laughed about this exchange all morning.
Also, I reapplied sunblock.
Also, I'm anxiously waiting to get in touch with my inner Latina.  That sounds fantastic.
Hasta luego,
Tay