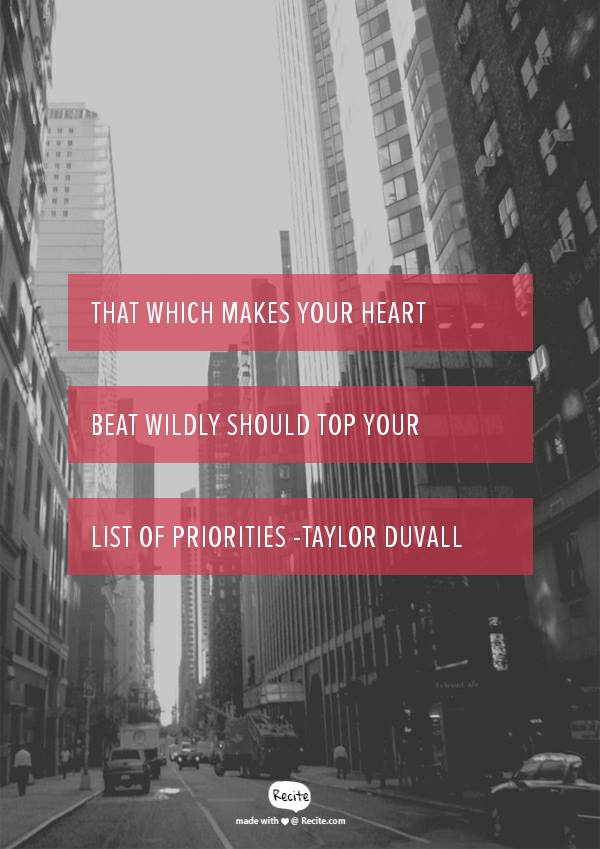 People ask me all the time: How do you have enough time/money to travel so much? How you do have time/money to do all these fun things? How do you do it all?
They don't know my secret.
I don't do it all.
It's all about priorities.
There are only so many things a person can do at any given time. We are limited creatures. So we all end up making decisions -what stays and what goes.  This is our list, a list of priorities.
So yes, I travel a lot… because traveling is on my list, as is gathering wild and amazing experiences.  I have many hobbies I enjoy: yoga, music, reading, these are all on my list too. I go to school full-time, maintain a blog, and prep for a freelancing career.  All of these great things are on my list of priorities.
But it all comes at a cost. So let's be real for a moment:
My home is a mess.  A non-dirty home is a priority.  A tidy home?  Not a priority.  Also, as I write this blog post, I am wearing my last pair of clean undies and my fridge is empty. But tonight I will go to the gym, finish this blog, start a paper on Virginia Woolf, and then snuggle with my main squeeze while we watch House of Cards = These things are on my list.
Then there's money: I don't have a huge wardrobe. And what I do have was likely purchased with gift cards. I wore a dress out on the Strip last weekend – I bought it for $2.99 at Forever 21. My necklace was $3 at H&M. My bright red lips? $1 E.L.F. lip crayon.  And I didn't have a good jacket to go with it.
I don't have the latest and greatest of anything (except a laptop, of course, because writing is a priority). I don't have a TV or a dishwasher that works.  My car is banged up.  Because you guys: I would rather be on a boat.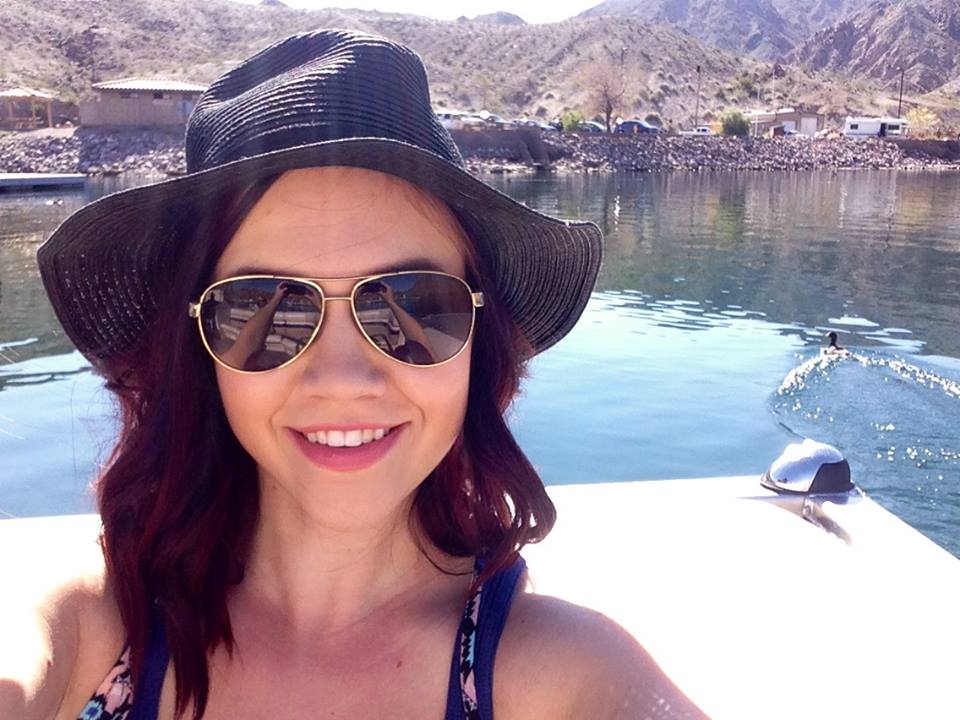 When I do travel, luxury is not the name of the game.  Give me a cheap motel, and I'm a happy girl.  Why?  Luxurious travel didn't make the cut, but frequent travel did.
So I make sacrifices, and they don't always come easily.  Sometimes I wish I had more clothes, jewelry and handbags.  I wish my house looked Pin-spired.  I wish my car didn't have scratched paint. I wish I could pig out on donuts and watch more movies.  But these things are not my priorities; they aren't important enough to make the top spots of my list.
Some people's lists include babies and all that comes along with them, others want to get a pilot's license, some want to write a novel or become CEO or teach Kindergarten.  Some put golf, foreign languages, art, weightlifting, church or Netflix marathons on their list.  To some, high-end clothing and fancy parties are important, others focus on green living, social justice and world peace.
Our lists should match our loves.  That which makes your heart beat wildly should top your list of priorities.  We have to let go of the expectations of the world.  The world may tell me that the supreme priority of a woman is to be a mother.  That's not currently even close to making my list.  Maybe someday.  Not today.
I'll do my thing; the world can deal. You do your thing; the world can deal.
What's on your list?  Are your top priorities all the things that excite you?  Have you forgotten to include the pursuits that bring wonder and amazement into your life?  Put them back on top.  We can't do it all. So fill your list with damn fine priorities.