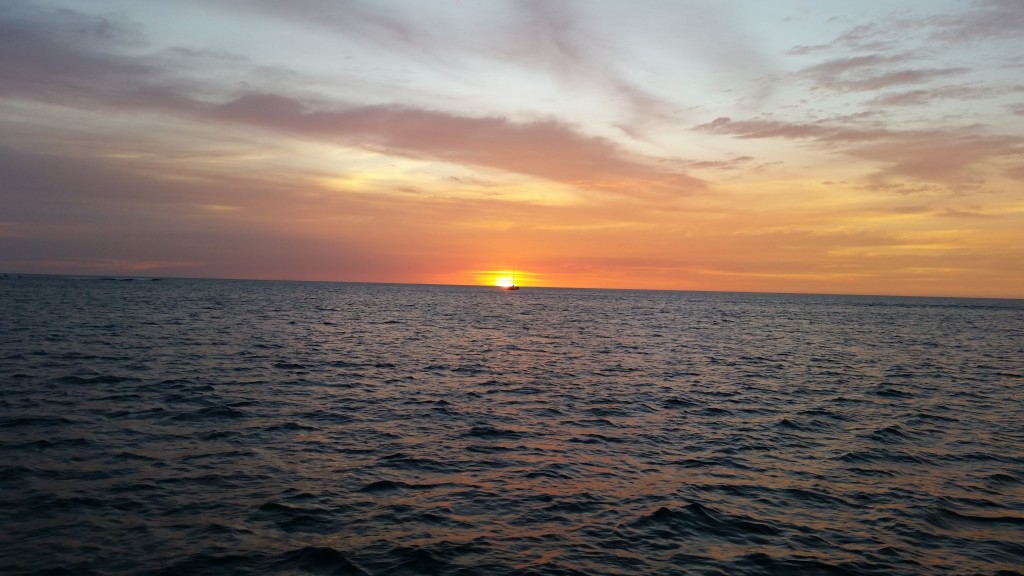 I fell in love while living in Costa Rica… I fell in love with sunsets. Sunsets are everything in the little beach town we lived in: the social hour, an opportunity to soak up the Pura Vida, a way to end your day.
During the 2 week trip and then 7 month stay, I have seen quite a few sunsets. While each and everyone is spectacular, some are more magical than others. The key ingredient to the magically spectacular sunsets is simple: clouds.
When the sun goes down in the midst of a clear sky, it's beautiful, of course. But clouds….mmm mmm. That's when the light starts reflecting in many lovely ways. The pinks and the purples and the oranges light up the whole sky in interesting patterns. Even after the sun completely sets, the colorful remnants seem to dance around the clouds in the sky.
The best sunsets need clouds.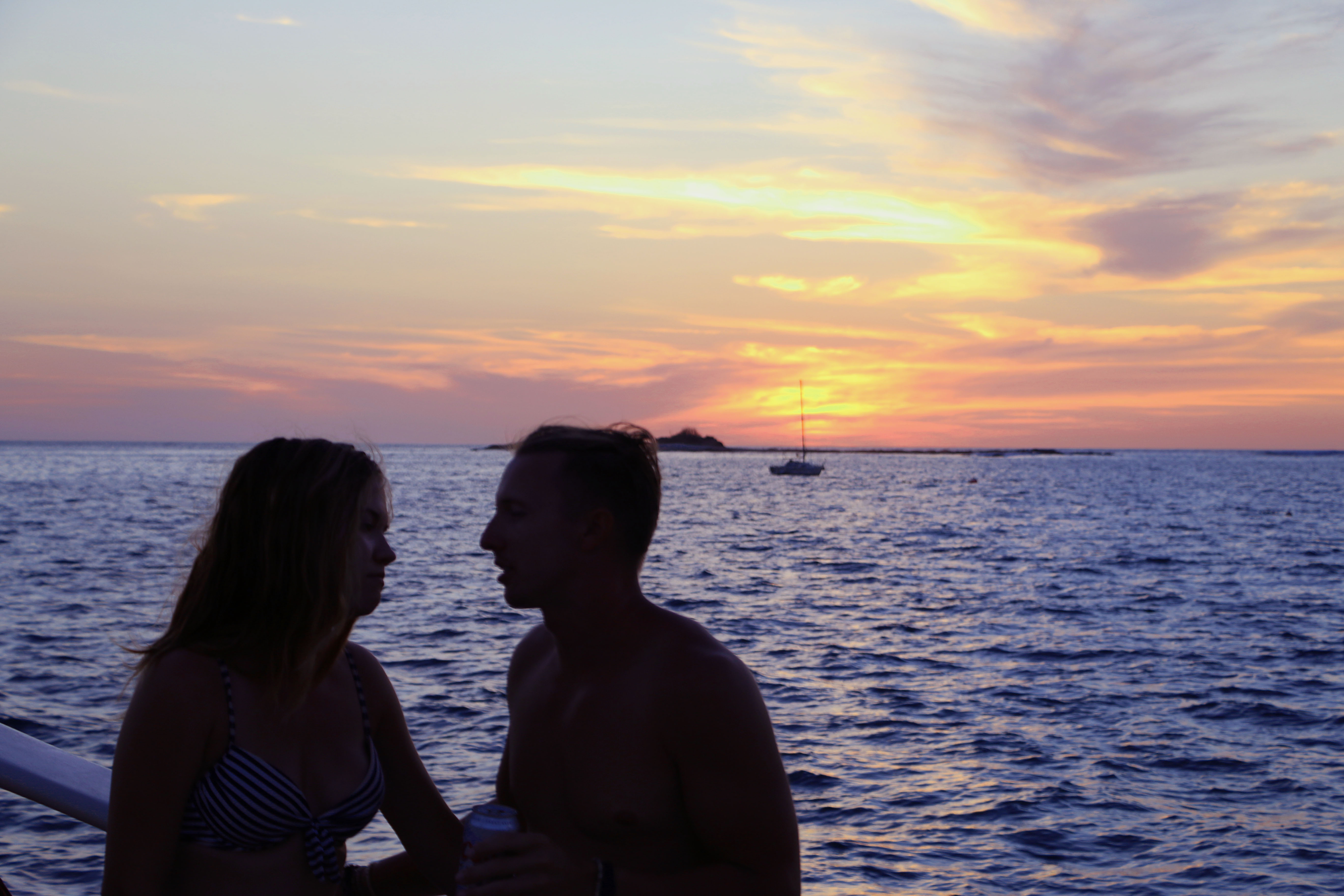 I think humans avoid the clouds of our lives like the plague. We want it to be sunshiney and happy all the time. We want to feel love, peace, kindness, ease, tranquility, stomach butterflies, and powerful 100% of the time. We are experts at avoiding, ignoring, or numbing anything that is less than pleasant.
I've always thought that the hard times in my life, or the "storms of life," were there to make me stronger and more resilient, more mature and brave – and that's entirely true. But it's only half the picture. The difficult things actually make me more beautiful. They give me clouds.
You see, if I went to bed everyday having avoided, numbed, ignored, or stuffed all the negative stuff, my sun would most likely still set nicely. It's not as though my life would be over, or I would be entirely insignificant. After all, a sunset is still beautiful.  Just like every life – no matter what – is beautiful.
But if I embrace the clouds, the pain, the fear, the doubt, the heartbreak, the mistakes, the shit, the embarrassment, the failure, etc. – my innate beauty and my innate worthiness becomes a magical and gorgeous spectacle to behold.
Then my perspective gets to shift. Instead of trying my hardest to remove and avoid all hard things in my life, I can welcome them. Which is a much smarter idea because they are coming one way or another. I get to say "Hi cloud, make my sunset magically spectacular tonight."
The best sunsets need clouds; the best people need them too. 
"Clouds come floating into my life, no longer to carry rain or usher storm, but to add color to my sunset sky." – Rabindranath Tagore