I started blogging because I had something to say, and I liked to write. Somewhere between then and now I lost the IT.  The WHY THE HELL am I doing this.  I'm taking it back.
If you're not in the blogosphere, you may not know that there are literally THOUSANDS of articles out there on how to create the perfect blog/post to receive views.  Tips to go viral, build readership, etc. The more views you get, the more followers you get and opportunities to write PAID sponsored posts and advertisement.
That's all great.  There is nothing wrong with this; everybody should learn about their craft AND pay the bills.  Nobody wants to do a lot of work to get only 5 hits on your new blog post.  But I had slowly felt inundated with feelings of inadequacy when reading about these algorithms to get high views and followers.
Things like:
the exact way to phrase a title to make it totally Pin-able
the exact way to create images for Facebook/Twitter/Pinterest
the exact group to join to boost your comments
the fonts and hashtags to use and not use
the phrases and topics to use and avoid
the way to format your paragraphs just right for optimal reading
the need for writing 6 posts a week that are all the "correct" word count
the exact way to become a social media master
I couldn't keep up.  I had SO MUCH anxiety.  Instead of enjoying writing about topics I'm passionate about, I was freaking out and spending SO MUCH TIME putting out these "perfect" posts that followed x, y, and z.  Some did go mildly viral.  My following even grew some.  But I lost the IT of why I wanted to blog.  I wasn't always being fully true to myself.
All this info on blogging is valuable and may be the exact way I should be doing things to make money, grow, and extend my reach.  If you're a blogger, it may be some of the most solid advice you can take.  But I've come to my own personal conclusion since I can't keep up anymore:
To put it eloquently, F*CK IT!
I'm tired of trying to force my words and ideas into a certain box that's considered the "way to do it" even though it truly may be the way to do it.  I'm doing it MY way. I want my \ blog to be so incredibly…me.
I sat in bed this morning and looked at some of the blogs I adore that got me into blogging.  These are all HUGELY popular.  I noticed something.  They aren't all the same or following the same "rules."  Not by a long shot.  And they don't always have perfectly cropped and edited images.  Each of these blogging women simply have interesting lives and ideas, and they share them with their readers. 
On one of her "Big Magic" podcasts, Elizabeth Gilbert (my idol and author of Eat, Pray, Love) said that in order to be interesting you have to be interested.  I want my blog to be interesting.  Instead of spending all my time studying how to make a Pin on Pinterest bring in thousands of views, I want to soak up all the things I'm interested in.  That interest I have will seep through and make my blog interesting.
And you guys – My life IS interesting.  For example:
I woke up this morning (Sunday) in my studio in Tamarindo, Costa Rica, not knowing what I was going to do today.  Hours later I was belly down on the net of a catamaran and three dolphins swimming RIGHT underneath me!!!!  I could almost touch them!!!  They would jump in and out of the water as if they were putting on a dance.  It was rad.
Maybe a better blogger would have had a camera right there to capture the moment to share it with their readers.  But GUYS!!!!!   I was too busy seeing the dolphins to think about getting the perfect shot.  And you already know what a dolphin looks like!  If not, here is a stock photo: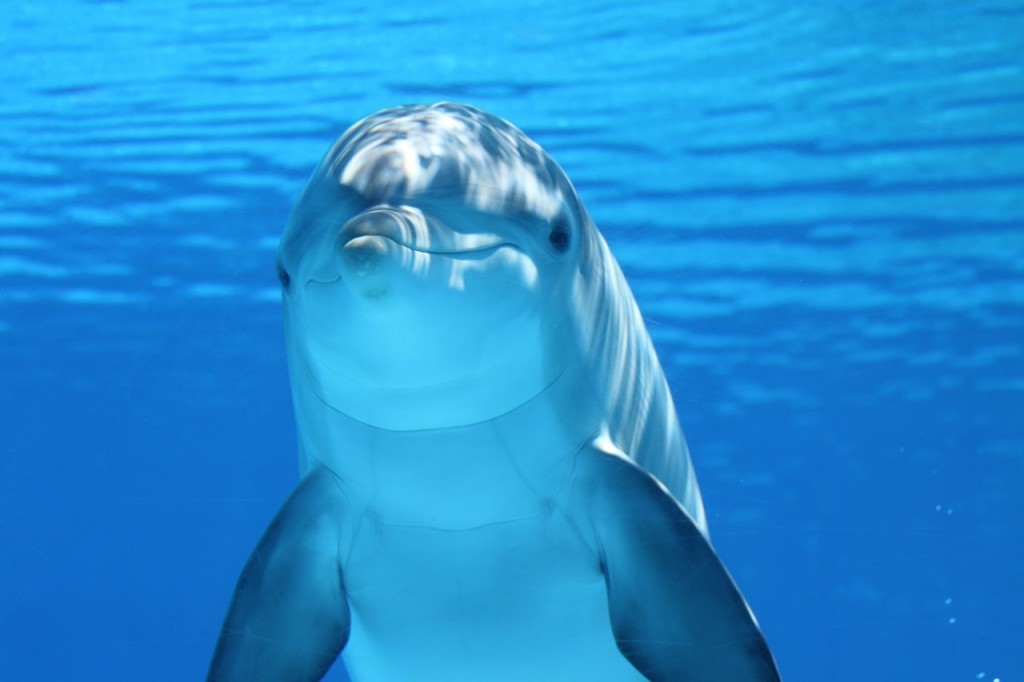 BUT WAIT!  THERE'S MORE!
Then, with snorkeling gear in hand, I went down the catamaran's slide and into the Pacific.  I saw schools of yellow and blue fish.  AND THEN I HELD A REAL LIFE OCTOPUS!!!!!!  Or rather, it held me.  It suctioned right on to my arm.  AND THEN I HELD A REAL LIFE PUFFER FISH!!!!!!!   I also didn't get a picture of any of these instances.  Holding an octopus makes you forget to pull out your iPhone and decide on the perfect VSCO filter for your blog.  Here's a stock photo (not me, obviously):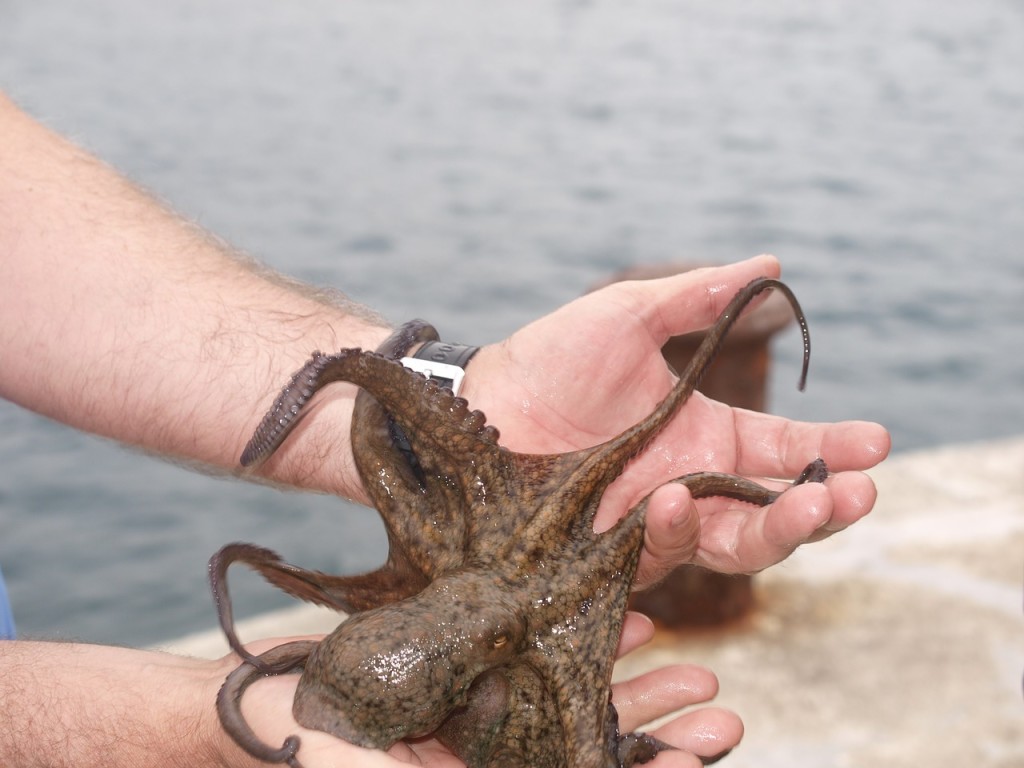 I want to share that stuff with you guys.  To me, that's what's interesting.  I don't have the time or the emotional strength to follow all the rules that are supposed to make your blog the latest and greatest.  I'm too busy being interested in other things.  But I promise to share those interesting things with you!
Here's what to expect: I'll be writing two or three posts each week that will probably be on travel, womanhood, faith/spirituality, creativity, love, and whatever crazy things/opinions I have up my sleeve.  We can talk about how not to just survive life, but to really THRIVE!  We can talk about the hard and controversial things.  It won't always be pretty because my life isn't always pretty.  I may cuss.  I'm not shying away from topics that would traditionally be considered bad for keeping followers.  I will attack the real oooey-goooey parts of life.
I have plenty of freelance clients who can use my knowledge of algorithms and creating viral content.  Here, this is just me.  All my opinions, ideas, and interesting parts of my life.  Without the fear of how many people will click to read.
P.S. If you're a blogger choosing to do your blog a different way, I TOTALLY SUPPORT YOU.
P.S.S. Here is a pic we actually did take today.  Onward, fellow travelers of life!