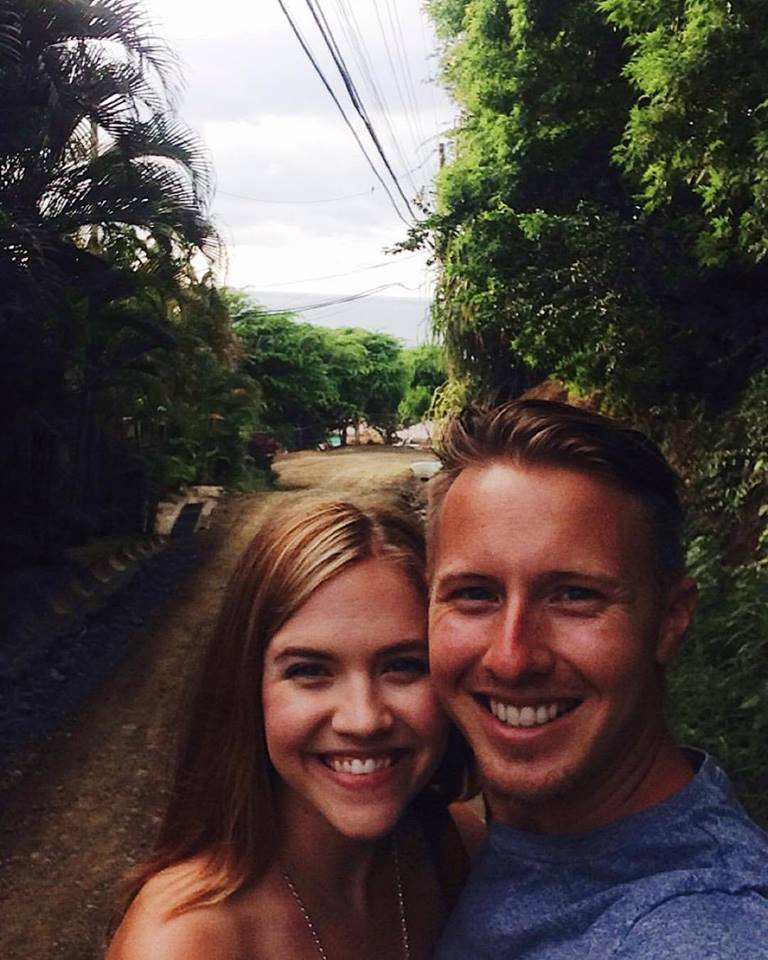 The Boyfriend and I have started a travel YouTube channel!
One of my sweet, creative girlfriends showed me the awesome 8mm app for the iPhone. It's a fun little app that lets you take short, vintage/old-school-inspired videos.  We're obsessed with it and thought it would be perfect for documenting our favorite moments throughout our time in Costa Rica and other travels.
Here is our latest video!  We ended our weekend with a little trip to the beach at sunset. The Boyfriend surfed, and I read. (Funny story: while on the beach, a local asked me if I was a sex worker since I'm from Las Vegas. Vegas women raise your hand if you too have been asked if you're a sex worker!  If not, I'm sure people think you live in a casino. #vegasnativeproblems)
We currently have a few more videos up too!  Like this one – our "Little House on the Pacific Ocean" laundry experience!
We plan on creating more short 8mm videos as well as expanding into some larger, regular YouTube videos where we share stories and tips about traveling, being an adventuring couple, and working from "home" (AKA working from suitcase) in two different creative fields!
We would LOVE if you supported our travel YouTube venture by subscribing to our channel here!
Thanks, friends!
Taylor & Kyle (AKA The Boyfriend)