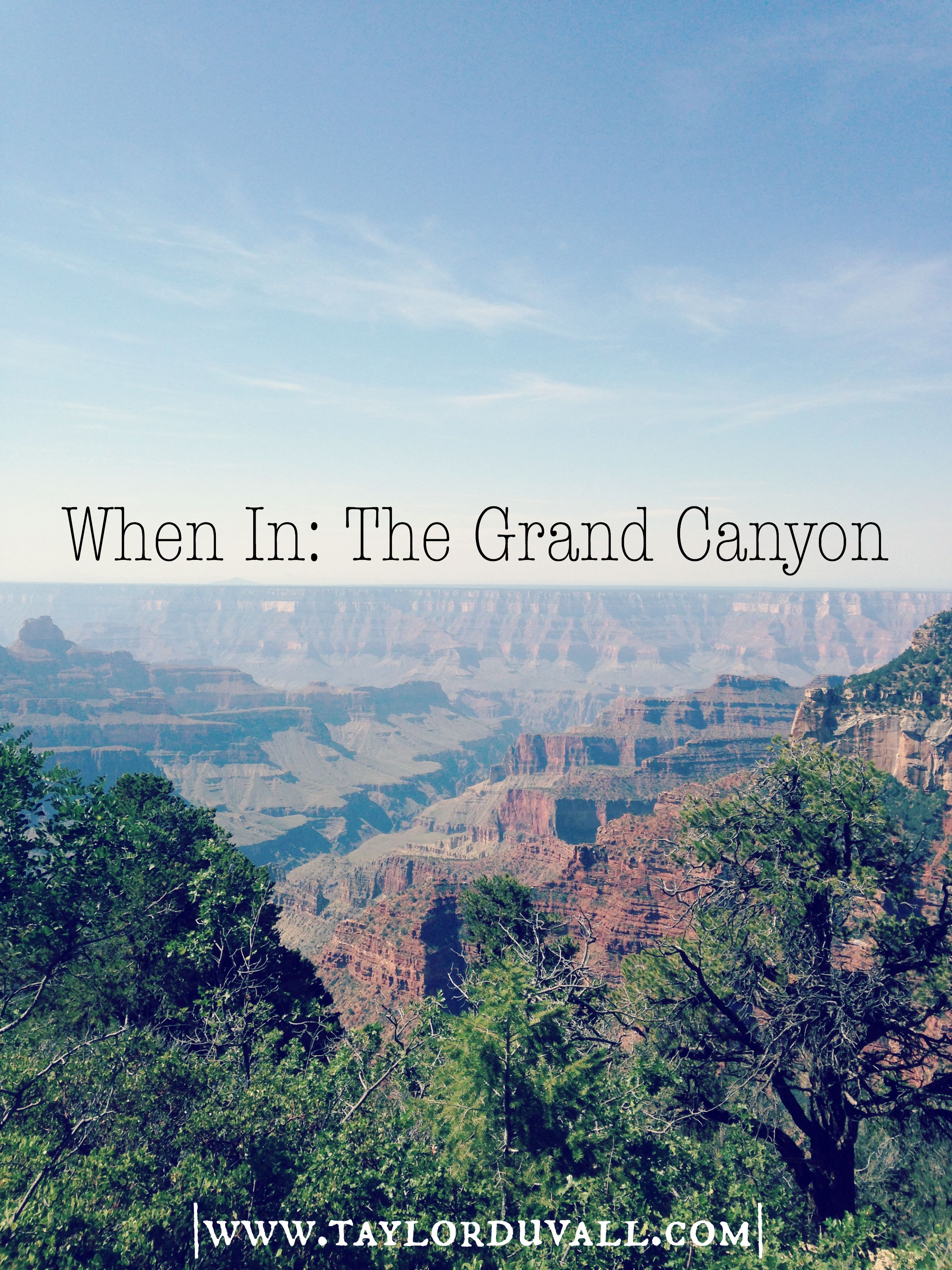 I've lived in Vegas my whole life and never saw the Grand Canyon until two weeks ago.  Sad I know.  Fun fact: While driving to the Grand Canyon, I mentioned to The Boyfriend that it was one of the original 7 Wonders of the Ancient World.  Don't let me teach your kids history.
Onward…
Apparently, there are two rims of the Grand Canyon.  Lots of people go south.  We, along with another super cute and wonderful and artsy and fun couple, went north. When you go to the north rim, there are many green camping options nearby.  And by green, I mean, literally green.
We stayed at DeMotte campground, about a 20/30 minute drive to the Grand Canyon.  It was lovely, and I would definitely recommend it.  Wildflowers with lavender petals were everywhere.  Of course, I'd like to tell you that we are really prepared travelers and researched the best campground, but that's simply untrue.  We called last minute and literally the only campsite available in the ENTIRE Grand Canyon was the one we scooped up at DeMotte.  You call that lack of planning; I call it fate.
Yes, that's a tent.  I love nature, but do I love tents?  Well no.  Does anybody actually enjoy sleeping in a tent?  Name yourself, because you're weird and we should point fingers at you.
We explored the campground area and found a perfect little spot for an afternoon chill out.
Then there it was.  The Grand Canyon. One of the original 7 Wonders of the Ancient World (Okay, it should be one of the wonders of the ancient world):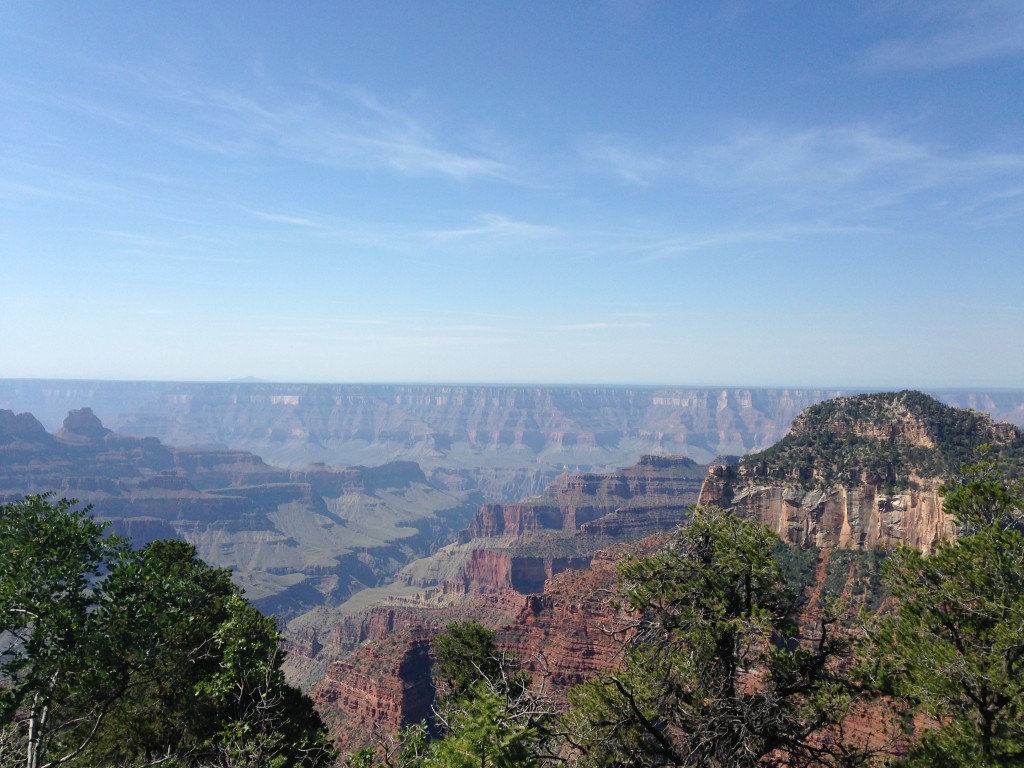 I won't overwhelm you with pictures of the Grand Canyon, because no picture can truly capture the largeness of it, the beauty of it, or how completely terrifying it is to stand on the edge of it.  So here we are, instead:
I stood there and realized how little I am in comparison to something so large.  It was a humbling and spiritual experience.  One way to look at it is to think our little lives are insignificant.  But I don't think that's true.  Another way to look at it is to realize how cool it is to be allowed to participate in such a creative and incredible world.  Basically, we're the shit.  Just for being alive.