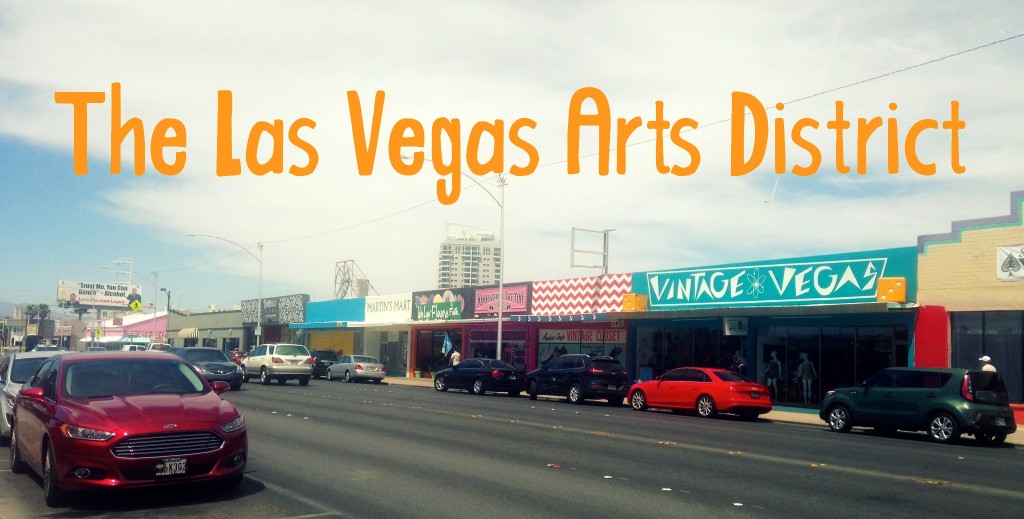 My boyfriend and I get bored.  Easily.  We can't spend more than an hour home on a weekend before we are itching to go adventuring. Wanderlust may be too small of a term, maybe "Wanderaddiction."  When we can't leave for the weekend, we wander around Vegas.  It's not the end of the world to have one of the world's biggest tourist spots as a backyard playground.
On Saturday we somehow we found ourselves at the Arts District, a little-known sweet spot close by to the marvelous Downtown Fremont St. The Las Vegas Arts District is a cultural hub for Vegas. Filled with antique shops, art galleries, eateries, bars, and a couple small theaters.
We went through a bunch of the antique shops on Saturday.  You start walking down Main Street and you stumble upon one antique shop after the other.  Retro Vegas is one of our favorites because we are obsessed with throwback.  Cowtown Guitars is cool too.  At a small, more grungy shop, The Boyfriend found 50 cent brown Hugo Boss dress shoes. So proud.
Fun fact: The Boyfriend calls me "Trailer" for a nickname.  Yes, Trailer.  It started out as a funny joke, but as time went on it's become an endearment that I'm quite fond of.  So of course we laughed when we saw this dressing room door.
There is also a ton of awesome street art in the Las Vegas Arts District.  Always fun to take pictures by.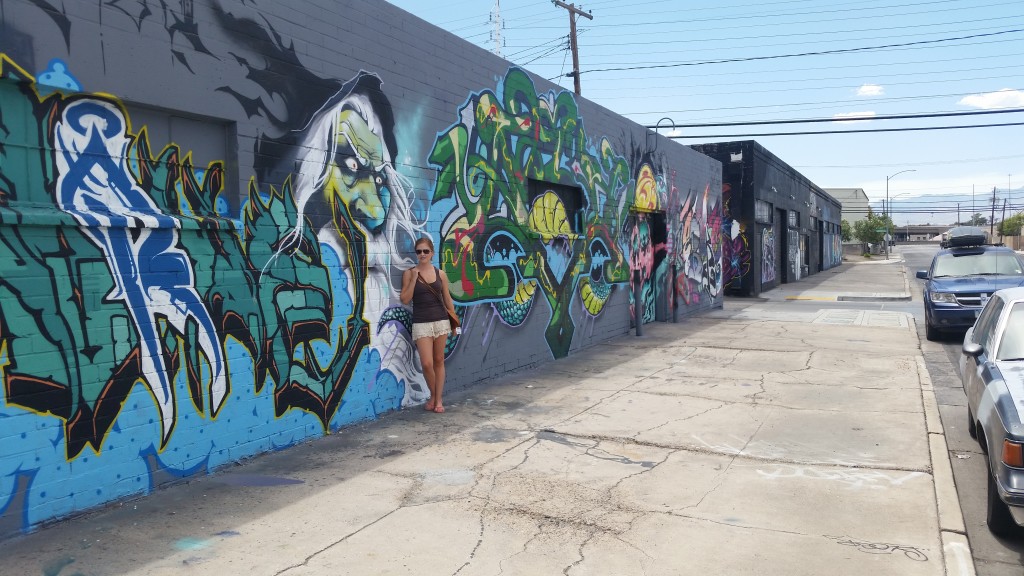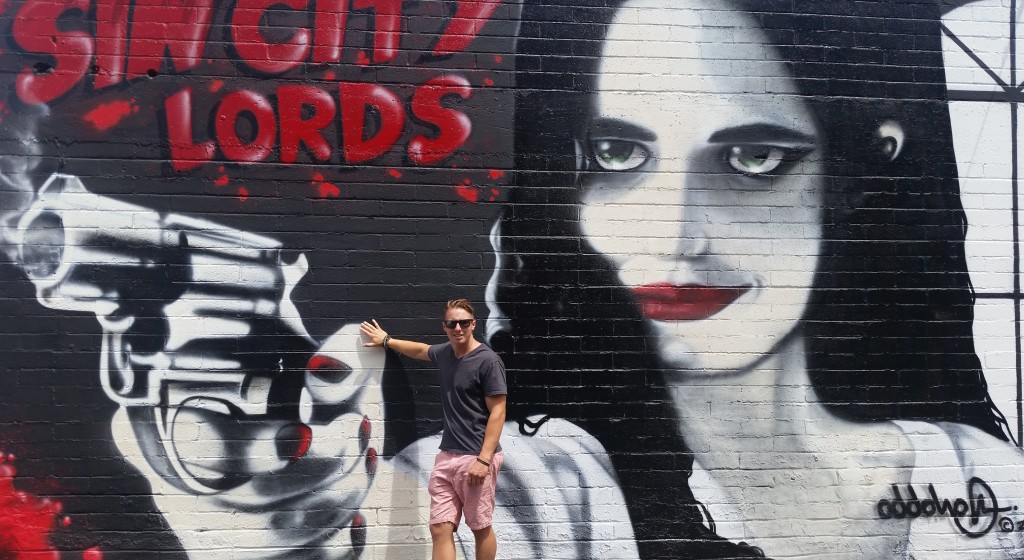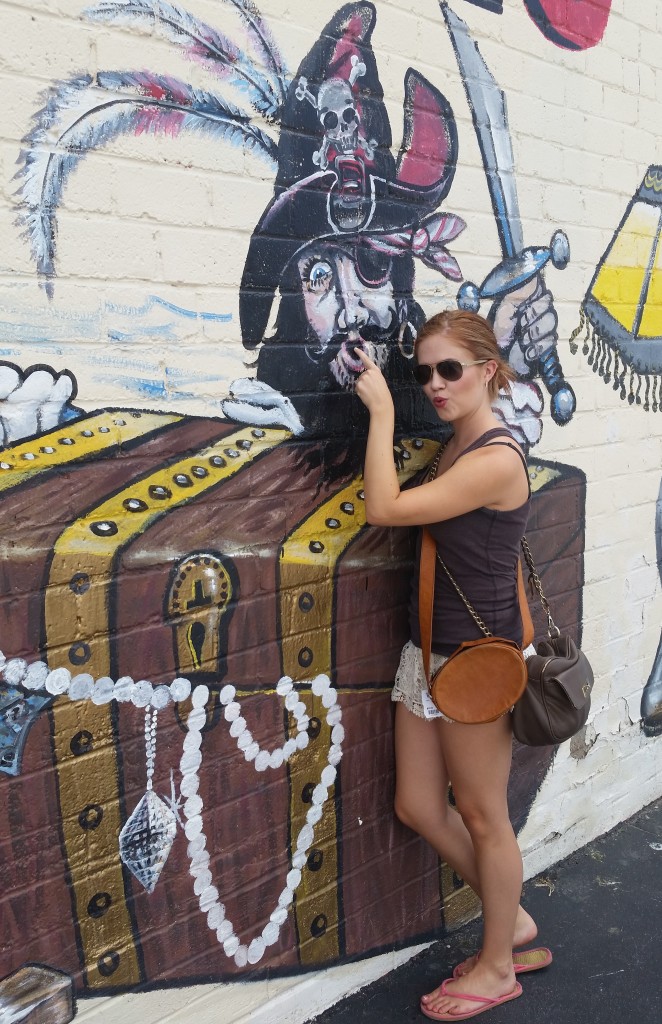 Like my two purses?  I got the front one at Buffalo Exchange for 13 bucks.  I'm in love with it.
We finished the day off at Makers & Finders, a cute little coffee shop that opened last year.  We only had tea and coffee, but I've been wanting to try their "Latin Comfort Food."  It looks delicious and most of it is Gluten Free.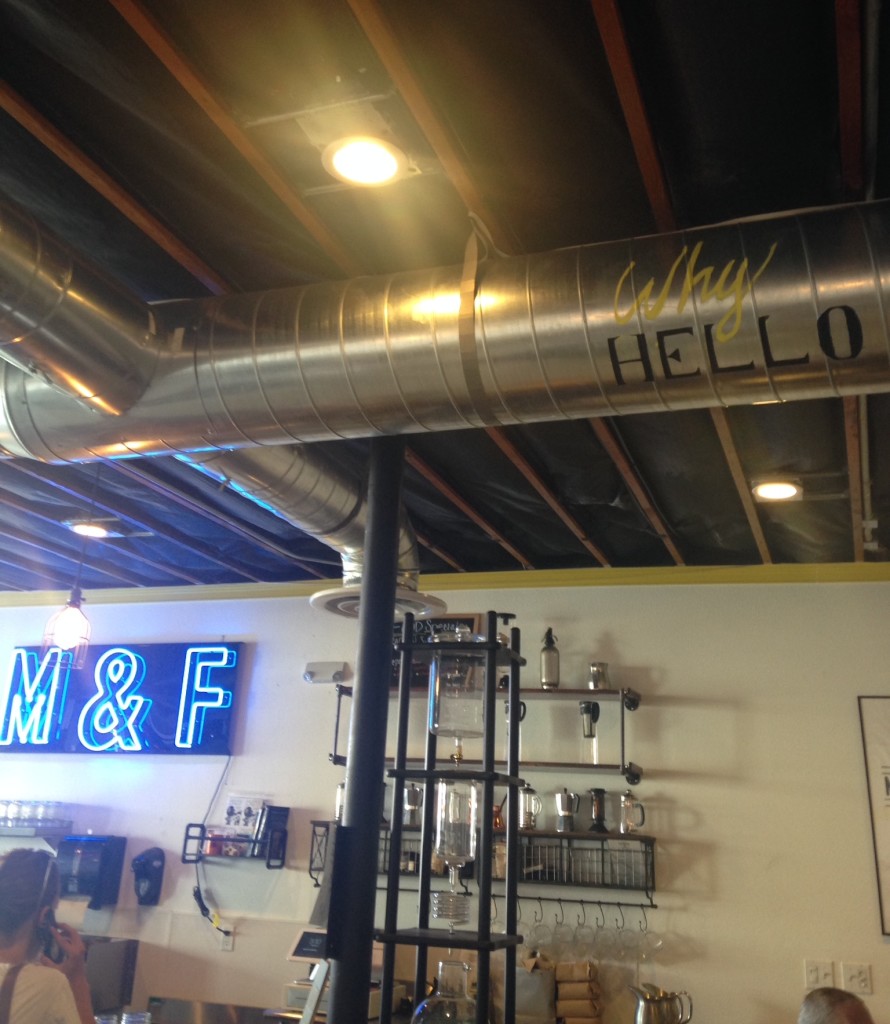 The Las Vegas Arts District is a great place for locals to spend a day or for tourists to check out when they want to get off the Strip.  I love going down to the Arts District at night.  The Velveteen Rabbit is a great bar down there.