I love Millennials, and I love women's issues.  I try to combine the two, but know I come up short when the discussion turns to motherhood.  That's why I asked this amazing mother what it's like.  Meet Ally, my sweet friend.  She told me she is "perfectly imperfect," and I thought that only made her even more brave and amazing.  She's hitting on a universal truth.  We aren't perfect, and so many of us pretend to be/want to be – whether that be in motherhood or anything else.  This is truly beautiful and made me cry about 309 times. (P.S. She talks about how much she doubts herself – but I happen to think she is an INCREDIBLE mother!).  Be encouraged moms!  Be encouraged humans!  Happy Mother's Day. – Tay xo
~~~~~~~~~~~~~~~~~~~~~~~~~~~~~~~~~~~~~~~~~~~~~~~~~~~~~~~~~~~~~~~~~~~~~~~~~~~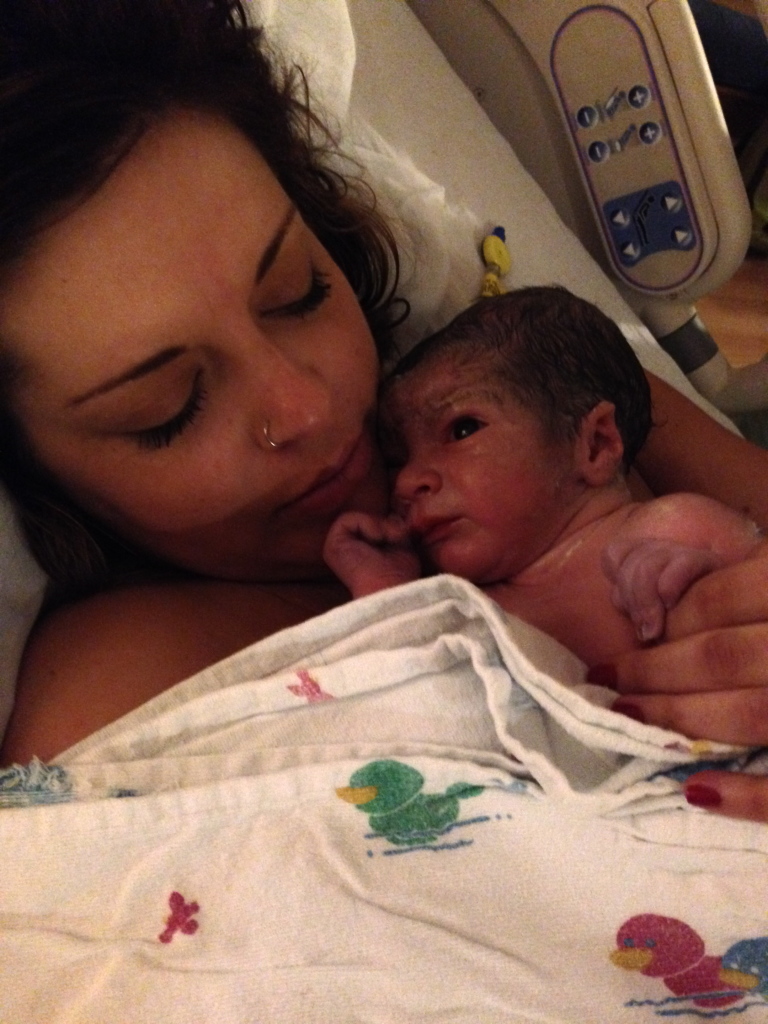 I am a self- proclaimed perfectionist.
I struggle with comparison
I am a mom, a brand new mom
I write major run-on sentences.
I say "like" to much


I talk WAY to much
I forget to text/call people back A LOT!
And I struggle with judging myself with each of these things and so many more.
But recently, in the past 9 and a half months of being a mommy, I've really been examining this whole perfectionist thing. Who knows if I'm just so exhausted I don't have the energy for it anymore, or if (and this is what I'm hoping it is) I'm just realizing that it is actually too exhausting to be perfect.
Who's wanting/ needing me to be perfect?
My husband? Nope
My baby boy? No
My family and friends? Huh uh
God? NO
Me? Yes, wait, why?
Because I'm comparing myself to others. Plain and simple. I'm comparing myself to other mommas. Other Chrisitan women. Other 32 year olds. Etc. but again that all sounds exhausting once I write it down. That's me wanting ME to be perfect. And I really don't have the energy for it anymore. So, I've started looking at these "imperfections" and I've come to realize that they really aren't that big of a deal.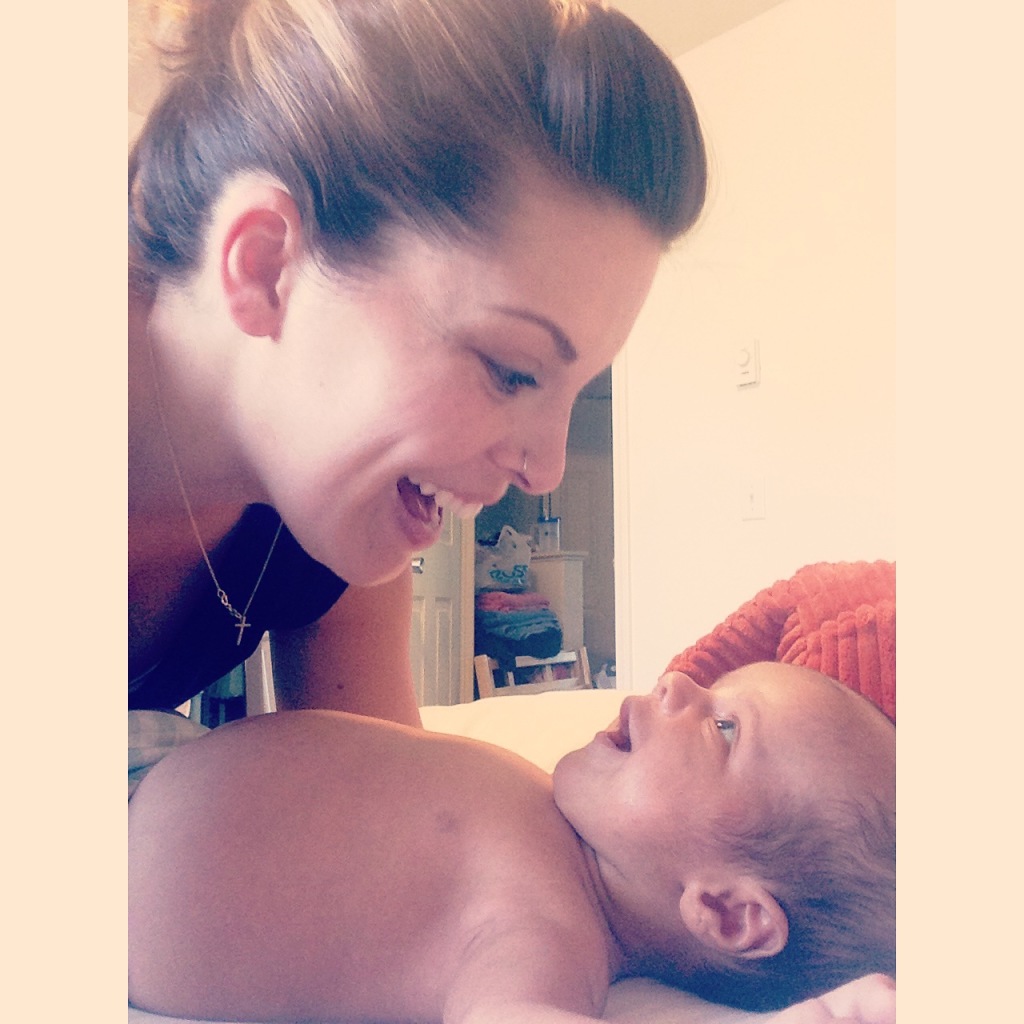 My imperfections make me… Me. They aren't my flaws. Even though everyday my perfectionist self is ridiculously critical of those "flaws."
I make the mistake (just like all of you I'm sure) and listen to the lies.
We try so hard to cover our blemishes. And I don't just mean the annoying ones that pop up on our adult faces. But the blemishes that pop into our minds that cause us to bring ourselves down…
I don't study the bible enough.
I keep the TV on way too much.
I need to lose the rest of this baby weight.
I need to cook for my husband more.
Be the housewife I'm supposed to be since I'm a "stay at home momma."
(The list could go on for days)
I let those little lie blemishes get to me. Make me judge myself as a mom, a friend, a daughter, a wife and more importantly a Christian. But then I stop and think…
Is my little guy happy? Yes
And more importantly breathing?

definitely yes
Does my husband know how much I love him? Yes.
Does God love me? Absolutely, without a doubt, YES!
So instead of these blemishes getting me down, I let them be reminders how how much I'm loved for my imperfect self!
And through this examination of my life, well this area of it at least, I've come up with a little saying.
"I am perfectly imperfect"
I look into my little boy's eyes. See his unsurpassable love when he sees me. And know I'm doing it right. We may watch WAY to much tv. Let him play with my iPhone. Stare at the monitor while he sleeps to make sure he's still breathing. But in spite of all of those different things, that so many people have opinions about, I know I'm doing everything right. Because he loves me and knows that I love him.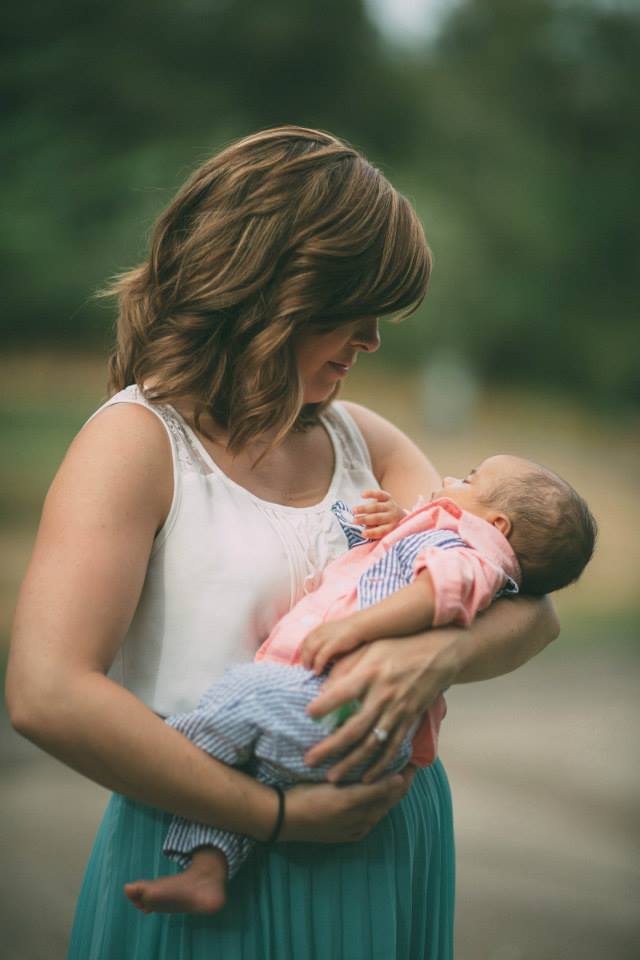 I made this tiny human. I prayed for him for 2 years, no correction, my whole entire life. I love him fiercely, with all my being. I never knew I could love like this. With all of me, without even trying. And because of that I know I'm doing it right. I'm mothering my son. My lovely, sweet, joyful little boy, perfectly. I may be imperfect sometimes all the time but in his eyes and more importantly in God's eyes I am perfectly imperfect. I am a broken person and that's just fine. Because I am loved by a loving, forgiving Father. Who loves me so much He heard my cries and prayers to be a mother. And He answered them. And more importantly He died for me. Not because I was am a perfect Christian girl, friend, daughter, wife. But because He loves me for the imperfect being I am. So I'm embracing my imperfect-ness. And living life!
Now, Please don't read this and think "wow she's really figured it all out, she's got it all together". Haha. Lies. I don't. Believe me I still deal with these comparisons each and everyday. And I probably will for the rest of my life. I fight that perfectionist girl inside of me All. The. Time. She's quit annoying actually! But I am learning to love my imperfections. Because God loves me in-spite of them.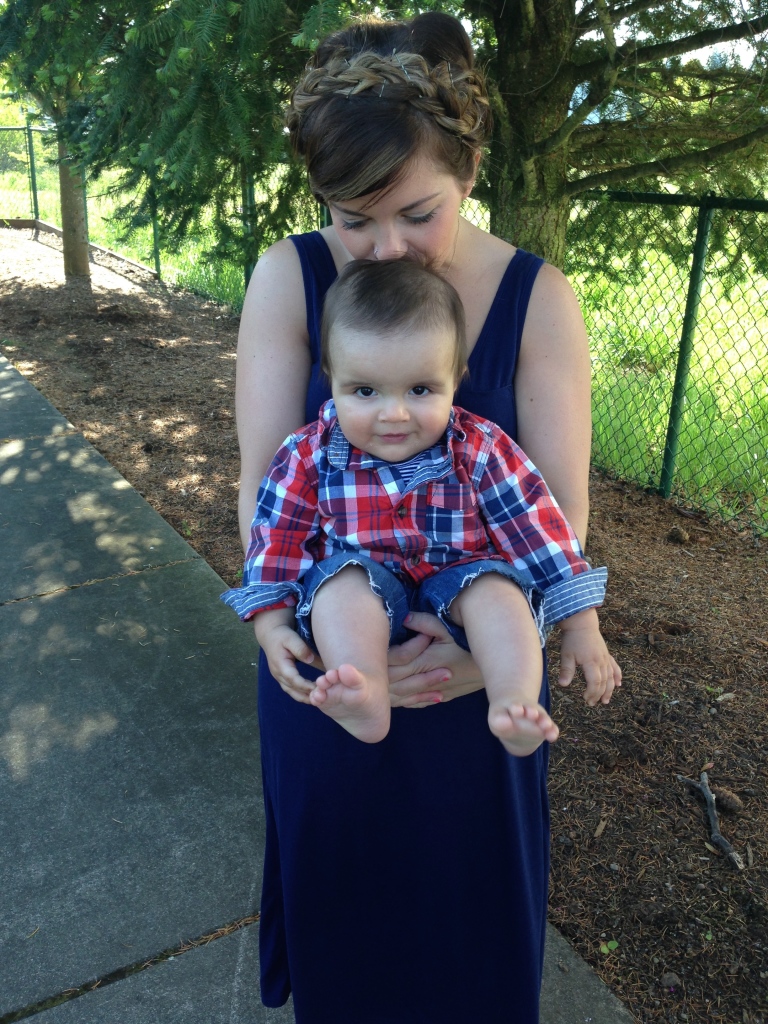 I'm learning to stop, breathe, listen to these imperfections and use them to build myself up. Because if I don't I end up guilting and shaming myself and that's counterproductive to what's supposed to happen. I am human. Not God. I wasn't designed to be perfect.
So I guess I'm not perfectly imperfect per say but instead…
I am an imperfect human loved by a absolutely perfect GOD!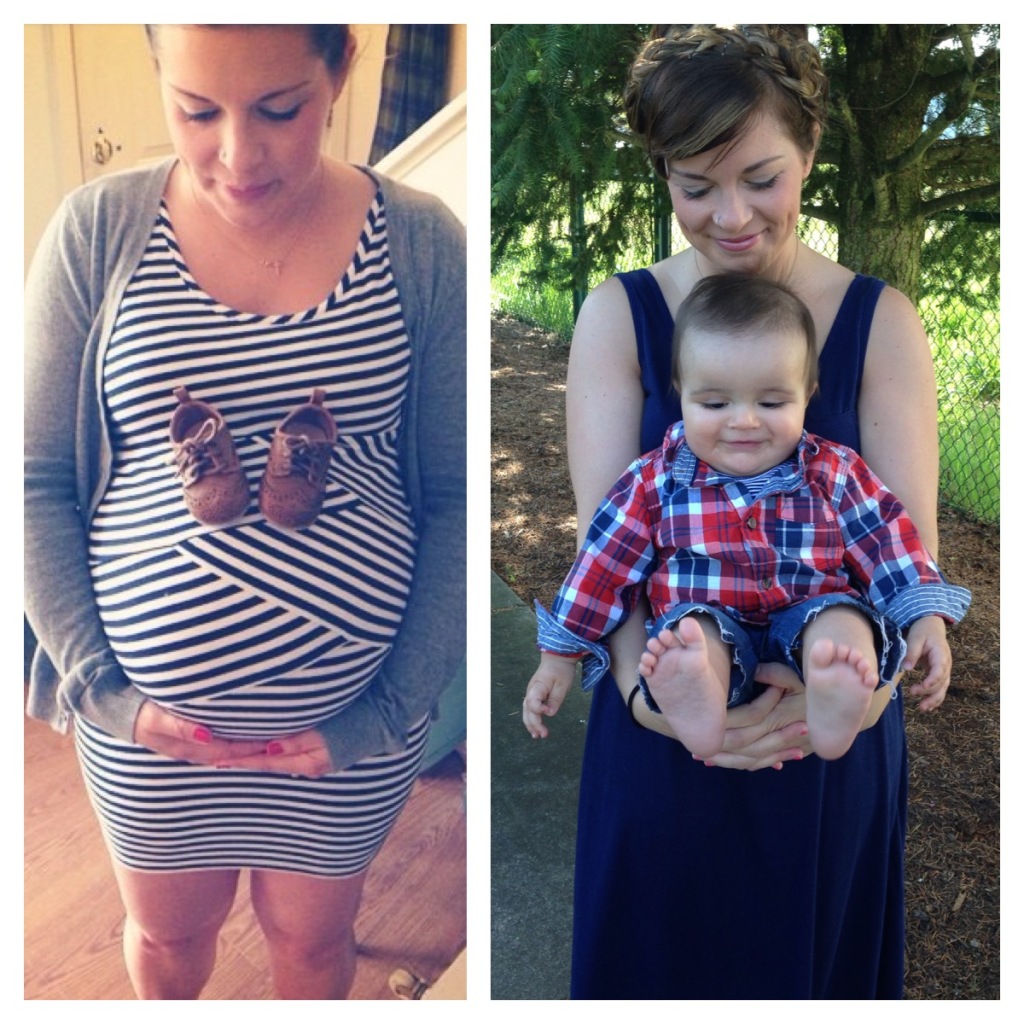 Follow Ally's Blog, One Little Mama Bear, HERE