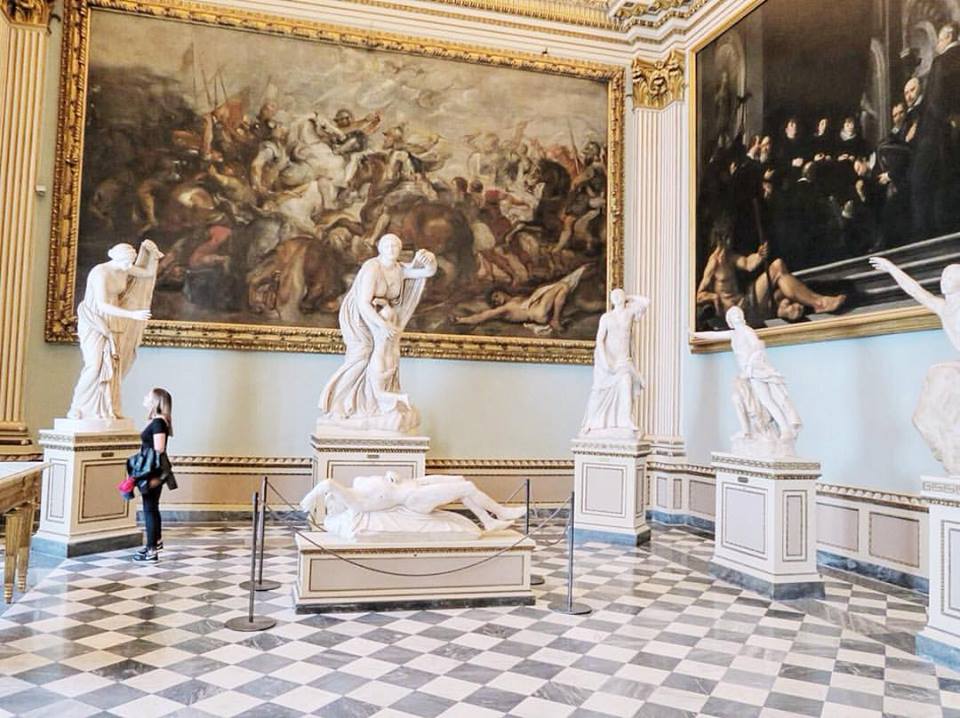 Florence is an epicenter for Renaissance art. You could spend days and days going through galleries seeing beautiful painting after painting and sculpture after sculpture. Unless you are living abroad in Florence or have a full week at your disposal, you are going to need to check out the highlights and call it good enough.
Trust me. These galleries are so impressive you won't feel like you're missing out even if they are all you see! These are the big dogs. They're famous for good reason.
During our 3 days there, we actually went to a total of three Florence museums: The Uffizi, The Accademia, and the Duomo's art museum. I covered the last one in my post on The Duomo, so today will be all about The Uffizi and The Accademia.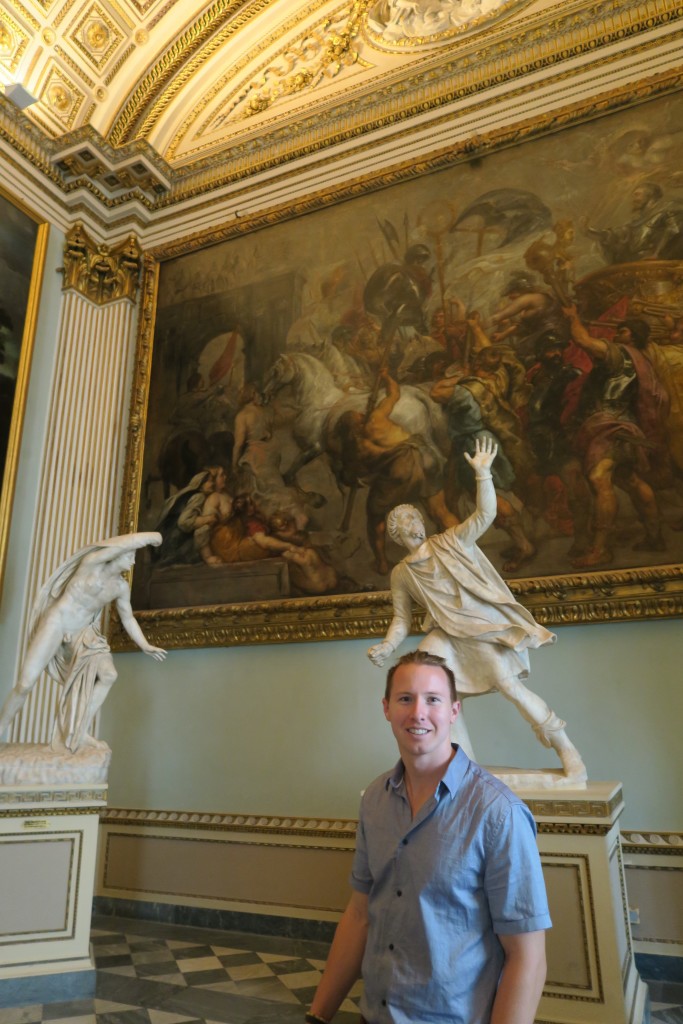 Look. I love going to art galleries. Always have. But there is something special about going through them standing next to an actual artist. And as most of you know, Kyle is no run-of-the-mill artist (Think I'm just biased? I'm not. Look here!). I adore seeing the artwork through his eyes too.
The Uffizi: Quick & Interesting Facts
The Uffizi was built in 1581 under the request of a member of the Medici family.
The building was never meant to house the best art in the world. It was going to be a corporate office.
The regular tickets are 8€. We ordered ours ahead of time (using this helpful guide), so we didn't have to wait in line. That was an extra 4€, but well worth it. On the first Sunday of every month, The Uffizi is free for everyone. Allowing all people to enjoy the art.
The Uffizi closes on Mondays. Tuesday-Sunday the hours are 8:15-6:50.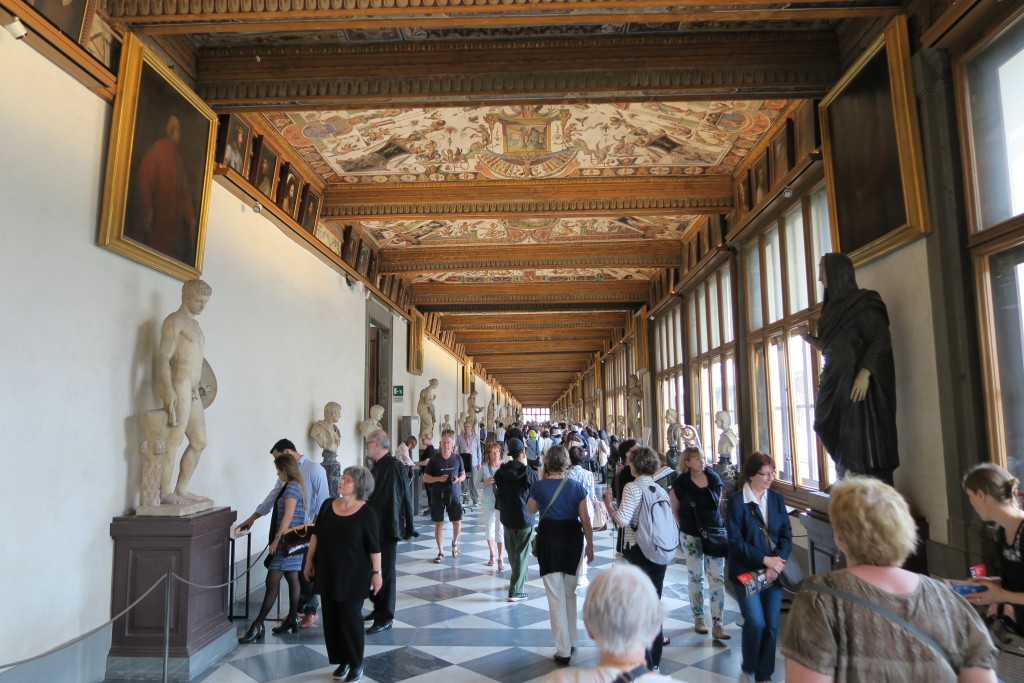 The Uffizi is huge and full of treasures. We really enjoyed our time wondering through the hallways like the one above just as much as we did the individual rooms. (P.S. The Leonardo da Vinci room disappointed. There was better art from other lesser known artists.)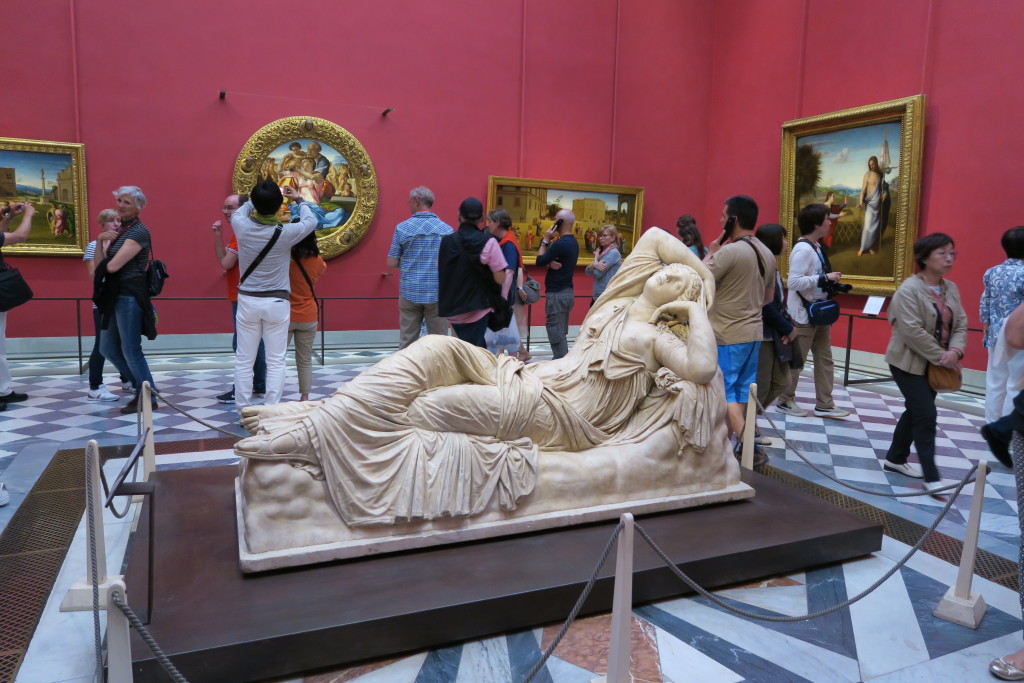 There is so much to see, we took a little pit stop at a bench and people watched. Yes, it's a bit crowded. But be patient. Eventually a crowd will move and you can get a cool view or picture of whatever you want to see.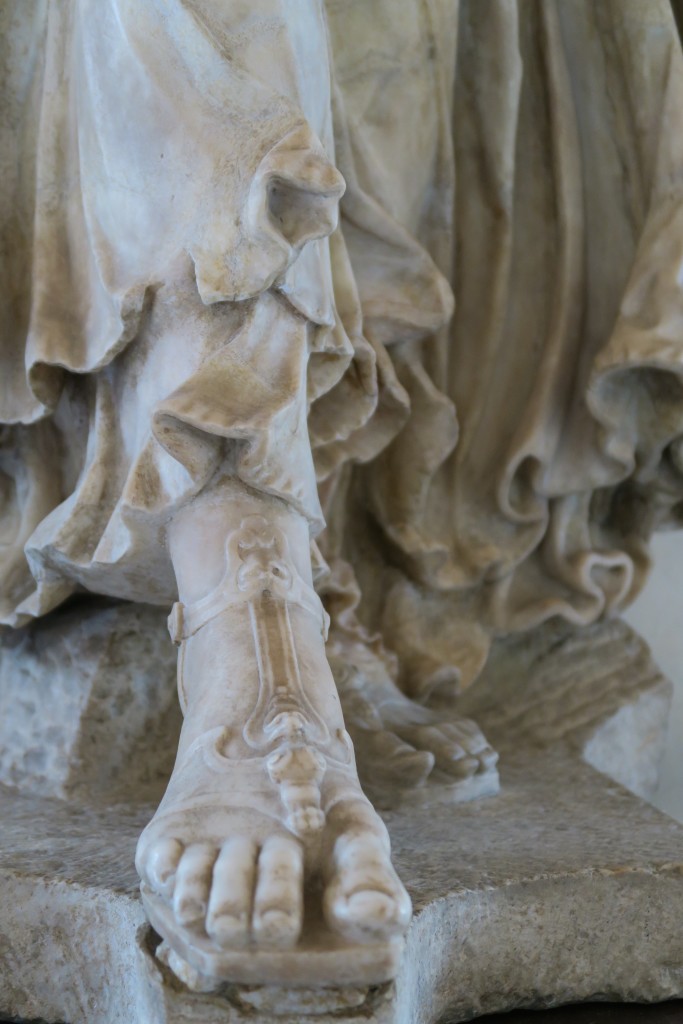 Gypsy feet 
The Accademia: Quick & Interesting Facts
Overall, The Accademia is actually a pretty small museum. The main draw is Michelangelo's David. Once you're there, you'll see why!
The tickets are also 8 €, and just like the Uffizi, we ordered them ahead of time to avoid the lines and paid an extra 4€. Trust me: worth it.
The Accademia closes on Mondays. Tuesday-Sunday the hours are 8:15-6:50.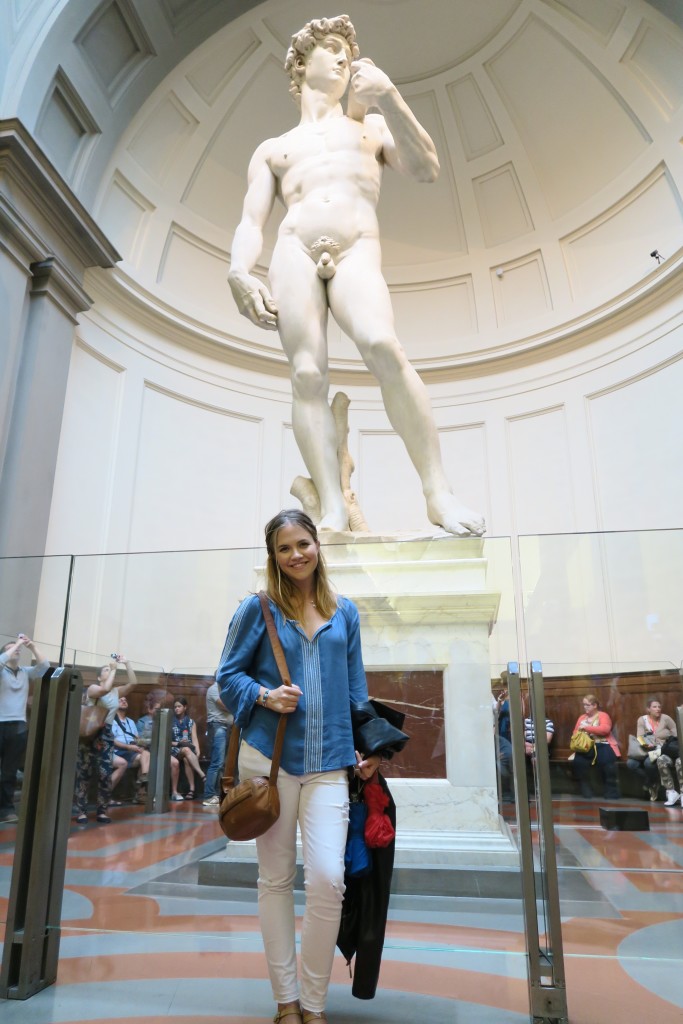 The Accademia is actually rather small for an art museum. It's main draw is the David. And he does not disappoint. He was much larger and more magnificent than I had ever pictured. We looked up at him for a good 20 minutes.
This is a stunningly perfect work of art. You will see his hands and head are actually a bit too big, but when you stand much further away, it looks exactly as it should. There's serious genius behind this statue.
If you follow me in Instagram, you will have already seen my "What does David's backside look like?" post. But here it is in case you don't! (Don't pretend you've never wondered!)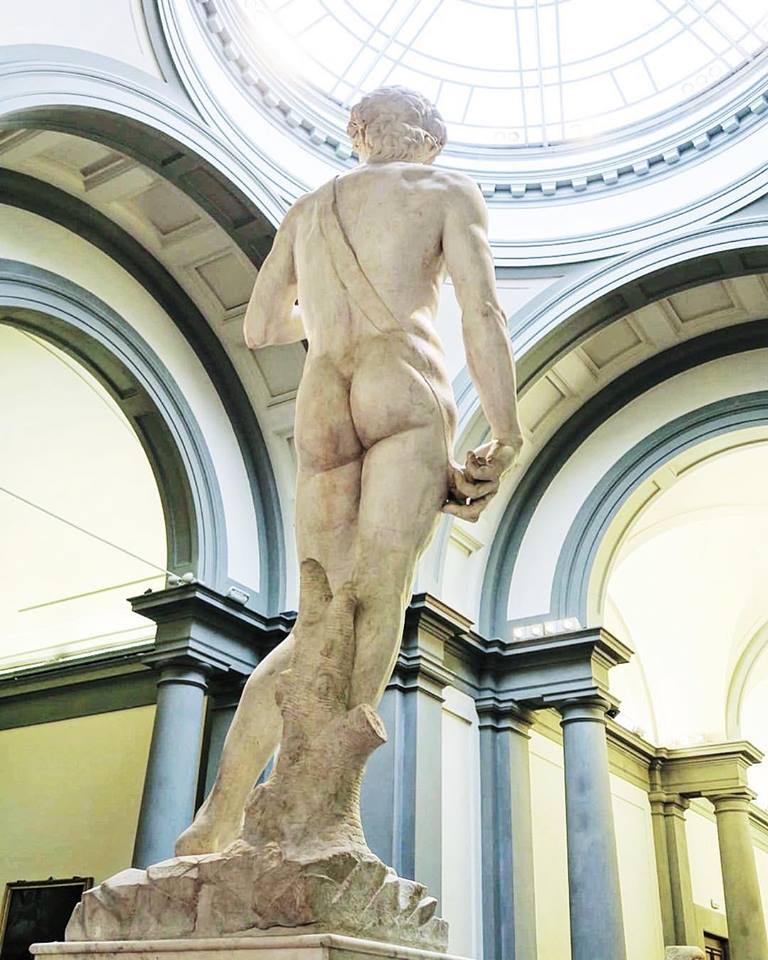 The rest of the museum was okay. Nothing I was overly impressed by, but I wouldn't say I was bored either. Don't plan on spending more than an hour at this spot. Seeing David though was truly a highlight of the trip. So don't leave without visiting The Accademia.
**You'll notice that both the museums are closed on Mondays. Keep this in mind when you decide which days to visit Florence.**