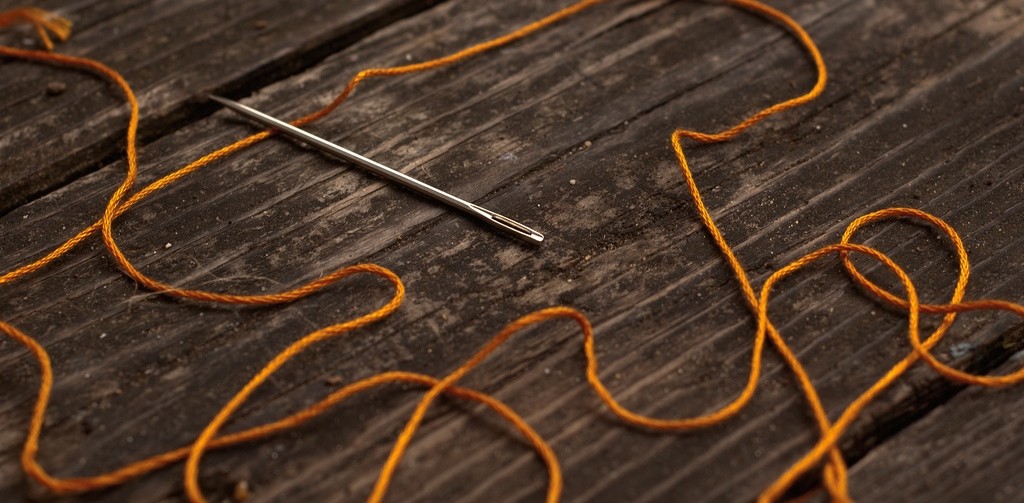 I was listening to Rob Bell's podcast yesterday. In his latest episode, Rob interviewed my patron saint Elizabeth Gilbert, author of the wildly popular memoir Eat Pray Love and other great books. Rob Bell and Liz Gilbert – it was as if they made the podcast thinking, "Oprah AND Taylor DuVall love us. We might as well join forces." Listen to it – these two brilliant minds discuss creativity and every word is gold.
In a small side discussion, Elizabeth and Rob took a religion pit stop. Elizabeth mentioned being happy that she "didn't have anything to undo" in the realm of religion.  Her religious upbringing was not oppressive or fundamentalist in any way. "I hadn't been fed toxic religion so that I had something to detox from."
So when she went on her spiritual journey (documented in Eat Pray Love) she was, as Rob put it, "exploring, not just running from something that didn't work." She mentioned that she didn't know how fortunate she was until friend told her: "You're so lucky that you didn't have anything that you had to unstitch before you could begin your search."
In many ways I have related to Elizabeth Gilbert through her writing. She was young to marry, young to divorce, and she found herself through travel and writing and creativity. But this unstitching religion is where our stories take different paths. In a simple moment of rejoicing something good about her past, she offered me verbiage to help explain what's happening in my present.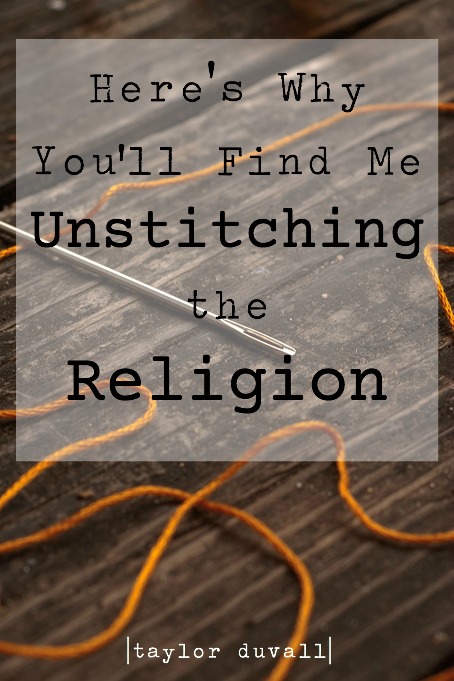 I'm unstitching. I've been unstitching for a while. I'll be unstitching for a good time to come. I have things to undo.
My life was given to me as a plain piece of fabric. Everything I've learned or experienced made a stitch. Every stich came together to create a pattern. Because I believe that our spirituality is fully integrated with our physicality, I don't think I have a spiritual life and a physical life. I think life is both. Always. So this piece of fabric was both physical and spiritual. And the pattern was about womanhood, creativity, heartbreak, excitement, music, writing, God, love, judgment, The Bible, church, puberty, and nail polish.
All the things.
Then I became an adult. Which happened after I became a legal adult.  I became an adult somewhere between "I don't know what I believe" and "I know what I believe but I'm scared to admit it" and "I need to leave the church, my marriage, and life as I know it."
I knew the person I wanted to be. I knew the type of people I wanted to be with. I knew the places I wanted to go and the things I wanted to do. Even if all of these were general ideas. But none of these things could happen with oppressive and unhealthy stitches of religious dogma that include, but by no means are limited to:
Self-hate, self-doubt, shame. All these messages about humans being little and God being big, explaining away every contradiction or problem with "God's understanding is higher than our understanding," and humans being pawns in God's game – I mushed all that together into a big pot of "I am nothing."   I had to take out that stitch because it isn't true. My life is not insignificant, my brain is not incapable of high or new thought, and I see myself as a partner in what God is doing on this earth, not as a pawn.
Hating gays and democrats. I grew up believing that nobody could possibility be godly and liberal, and I believed that all gay people were actually straight and just trying to piss God off.  Sigh.  Forgive me.  I was holding a handful of sand yesterday and it was tan. Of course sand is tan. But it wasn't. It was actually orange and brown and white and black and brown and light brown and clear. People are like sand. We all are humans, the same. But we're not. We are all different and that's something to celebrate, not something to condemn. 
The world is not our home. There's this idea that the universe we live in is a big test and those who pass get the reward: Heaven, our real home. Life on earth lacks magic and luster when its sole purpose is to get us to believe in Jesus so we can get our "heaven tickets." This planet is thrilling and spiritual and special. I'm not going to miss it while waiting for the next world. No wonder everybody is always waiting for the next big thing and missing today's big thing. This world is my home, and I'm going to explore every inch of it.
My list goes on. I ripped out female submission quickly. The purity culture and spiritual abuse stitches followed swiftly.  The stitch that demanded all the Bible must be literal in order to be true, well, I took that one out too.  I unstitched the necessity of church attendance and then added in the necessity of looking for spiritual lessons and community in everyday life.
And I've kept some stitches in. Ones like: God. God is still my center stitch. But the color has changed. He looks less hard and one-sided and more like a buddy, a beloved guide who isn't mad.  Also, I kept "love your neighbor." I've just made that one bigger so it includes more people.
You'll find me unstitching the religion to make room for life.  For how long, I don't know. I'll pull out a stitch only to find I've left a few fibers behind. It takes time. I want a life that is rich, wild, and full. I'll keep all the good – the love, the fellowship, the service, the God, the grace. And I refuse to allow cultish, dogmatic, and exclusive stitches to reside on my life's fabric any longer.
You'll find me unstitching.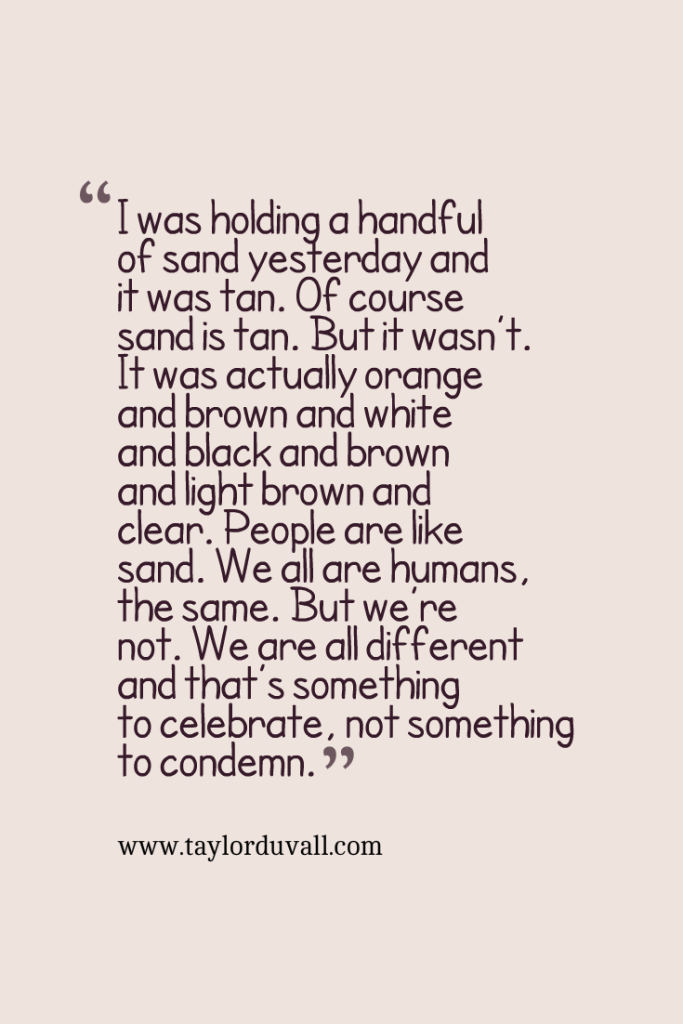 (All quotes taken from Episode 21 of the RobCast which can be found here or on iTunes)
Image via Flickr