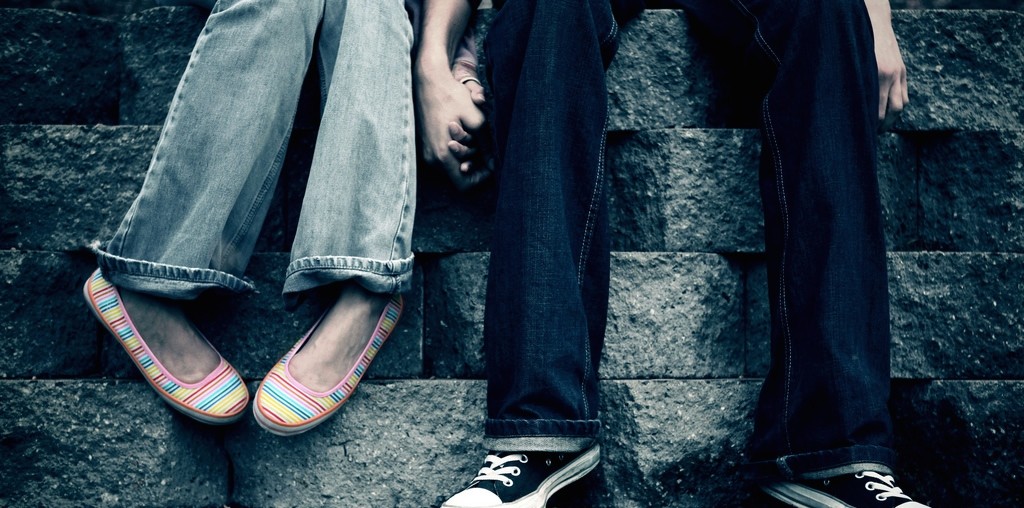 When I first started dating my boyfriend, I was determined to show him how strong and independent I was. I'd already been through hell and back. I had battle scars. I was strong. I knew our relationship would only be successful if he knew one fact: I was not a needy woman.
Strong women aren't needy, right?! I already believed that no one man could meet all of my needs, that is way too high an expectation to put on any human being. I never wanted him to think I was pathetic or couldn't handle myself.
My first impulse was to never text or call him first. NEVER bug him. NEVER let on that I was pining over him. He needed to know I was perfectly capable of being occupied without him. But that all started feeling a little fake. Sometimes I truly did want to talk to him or see him. But I feared appearing needy.
So I'd wait for him. Every. Single. Time. Like a damsel in distress.
Truth: there was nothing strong about acting like a damsel in distress.
Fortunately, I had three massive relationship-changing realizations. I happen to think they are important for any strong woman.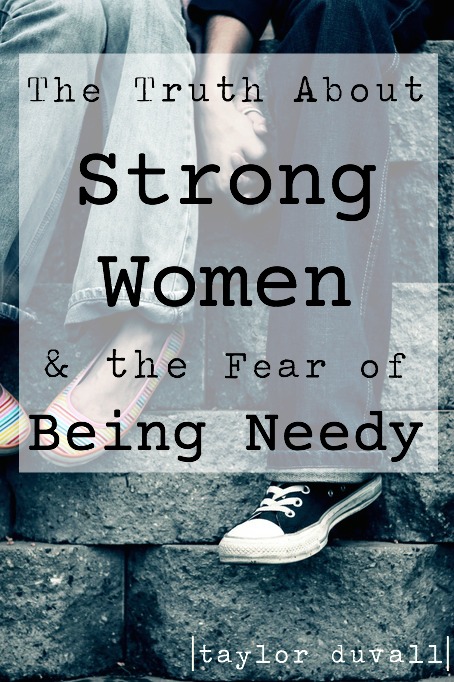 1. Strong women don't prove their strength by being passive; strong women prove their strength by being active.
I was trying to demonstrate my lack of neediness by not asking for what I wanted, but instead I actually gave this new guy every ounce of the power. He could lead it any way he wanted. That power differential is unhealthy and CERTAINLY not what I wanted out of a relationship. And here's the thing: he never demanded that power. I gave it to him willingly. Because women are trained to believe that's what they are "supposed to do."
If you want to talk to a man – talk! If you want to take a man out to dinner – Call! Strong women know what they want, and they ask for it. They have the confidence to be comfortable and unashamed about their desires. We need to switch our understanding of independence. We have it backwards. Independent doesn't mean we never want anybody. If that were true, no independent woman would ever date or marry or have friends. Independent means we do not need anybody else to hold the power of our lives.
2. If a man doesn't like that I am confident enough to reach out to him first or ask HIM out on a date, he is not the man for me.
Strong women must accept that not every man wants a strong woman. Some guys haven't clued in yet. I'm willing to guess that most independent women actually want a man who likes independent women. At some point the "newness" gets wiped away, and that's when you start showing your true colors of strength. If he doesn't love strong women, he will never love you. So show him now.
Eventually I learned this. If my boyfriend wasn't going to like my confidence or ambition, why in the name of all things lovely would I ever continue dating him?! Why waste my precious time?! I told him what I wanted and expected, and I called him when I wanted to talk. When I was busy, I didn't call him. I showed him who I was. He was completely on board with me, so I was on board with him. If he hadn't liked my forwardness, HE WOULD NOT HAVE BEEN THE MAN FOR ME.
3. It's not needy if it's a need
Women need to get over this idea that asking for quality time or emotional connection is needy. A friend reminded me earlier in my relationship: "It's not needy if it's a need." If I need a man who is willing to spend quality time with me when I've had a rough day, it's not needy to ask for it. It's honest. It's a need I have.
But this also places responsibility on each woman to determine what is truly a need and what isn't.
You may need to text your man. But it's not a need to send him 26 follow-up texts when he doesn't respond right away! It may be a need to call him when he's been out of town for a while to connect, but it's not a need to call every hour just to check in again! REMEMBER: If a man were to try to contact you 24/7, or complain that you hang out with your friends instead of him, or try to constantly interrupt your work, we would call that man controlling and dangerous.  It goes both ways. Owning half the power in the relationship demands that you not abuse it.
---
I still don't do this perfectly even though I'm now in a lovely, committed relationship with the guy who accepted me for who I am. It's always messy. So find the guy who likes your brand of crazy and supports you where you are. Then be honest with him. Don't let fear guide your relationships. Show him the real you.
And know this: strong women are strong because they know what they want and they ask for it.