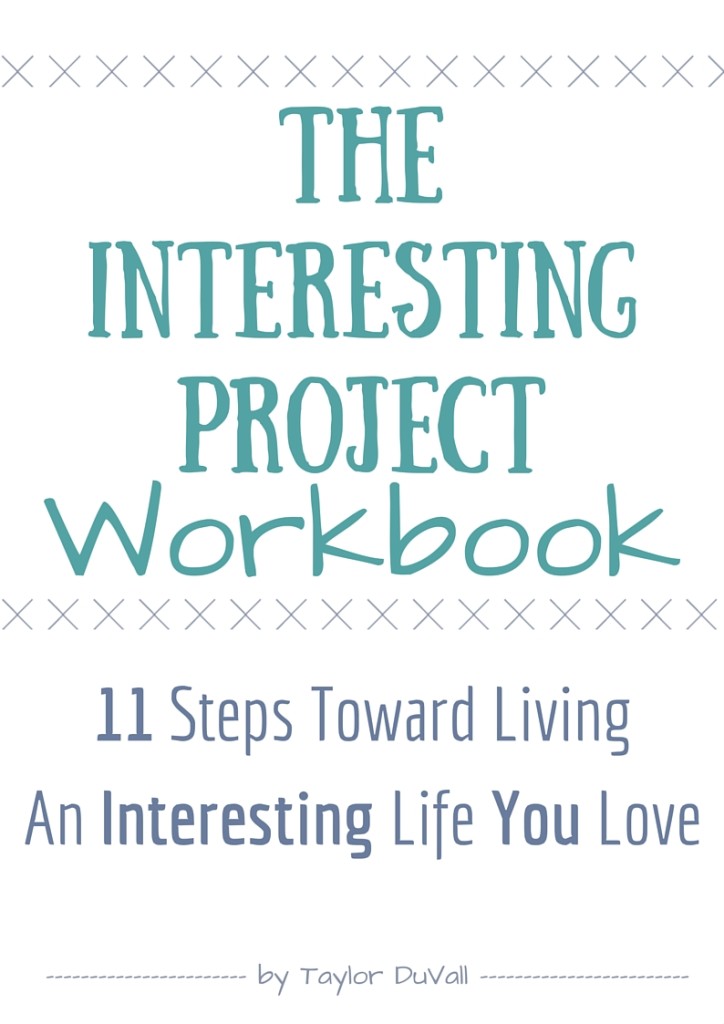 I have absolutely loved working my way through this workbook! I loved the different worksheets and how they made me think of things I would not have considered on my own. I especially loved the suggestions you included, such as the various activities that may or may not recharge us or the different options you offered to help further identify things that I filled in as answers. I have spent a lot of time lately trying to define exactly what I want my life to be and how I can achieve those goals, so this workbook came into my life at just the right time! |Em of Em Busy Living|
The Interesting Project Workbook is a really good investment for someone who is interested in learning more about living intentionally and on purpose. I loved the exercises and the personal stories that Taylor shared. Well worth the money! |Rachael, The Rachael Way|
It was so great to sit down with this workbook and really think about what you really like, what you want your life to be like, and maybe evens ways to get there. Great! |Anonymous|
Buy The Interesting Project Workbook
When a woman pursues an interesting life she loves, magic happens. She's no longer worried about living out somebody else's version of life; suddenly, her life feels like her own. She's letting go of monotony, refusing to stay stuck, and fully owning what "interesting" looks like to her. She's stepping out of her comfort zone, investing in herself, and embracing her gifts, creativity, and interests. She isn't allowing failure, hard times, or haters stop her from truly living and rocking it.
Girlfriend, this should be you!
I've been the one living a terribly monotonous life that I simply did not like. My days were not filled with anything that made me, well, ME! It took hard work, digging deep, and plenty of self-love to realize that it was more than possible to pursue an interesting life I love. The mental and emotional work I went through to get me to living out the interesting life I love is all here for you in this workbook! You will receive 11 lessons with 11 accompanying worksheets on the following topics:
Interests | Priorities | Newness | Finances | Tribes | Travel | Creativity
| Self-Care | Time | Self-Belief | Doing
This conversational workbook will guide, encourage, and help you, but it won't do the work for you. You will have to own your part in this journey by being honest with yourself, taking time to truly think about each step, and then actively making choices and changes to live that interesting life you love. This workbook is for:
Women between the ages of 18-30 (though any woman could benefit from it!)
Women desiring to live a life that's true to themselves
Women tired of being on the hamster wheel, going round and round, but not actually getting anywhere
Women feeling stuck
Women wanting to grow and expand their personal lives, careers, passions, and hobbies to reflect their interests and talents
Women knowing that life is way too short to not be interesting
Women confident enough to know that we are each unique and what is interesting to one person, may not be interesting to another
Women hoping to turn their dreams in realities and their ideas into actions
You can either print out the entire workbook or choose to only print the individual worksheets.