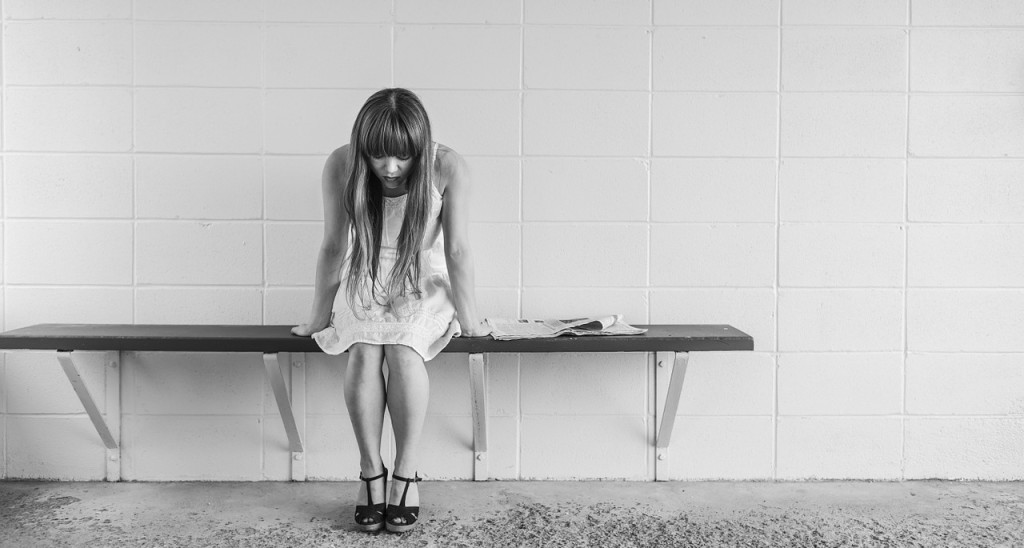 Trigger Warning: I discuss rape culture in this article.  This is sensitive material.
---
I've heard people say that women have achieved equality in the United States, so women's rights activists need to back off.  They say there's no space for feminism (even positive feminism) anymore.  Personally, I've had comments from those asking me for proof that women still struggle.  I thought it was self-evident, but apparently not.
So here's some proof:
There are hundreds of metrics you can still use to "prove" that women are still fighting to be viewed as human beings.  One of these metrics, and arguably one of the most important, is the fact that rape culture still permeates our "developed" nation.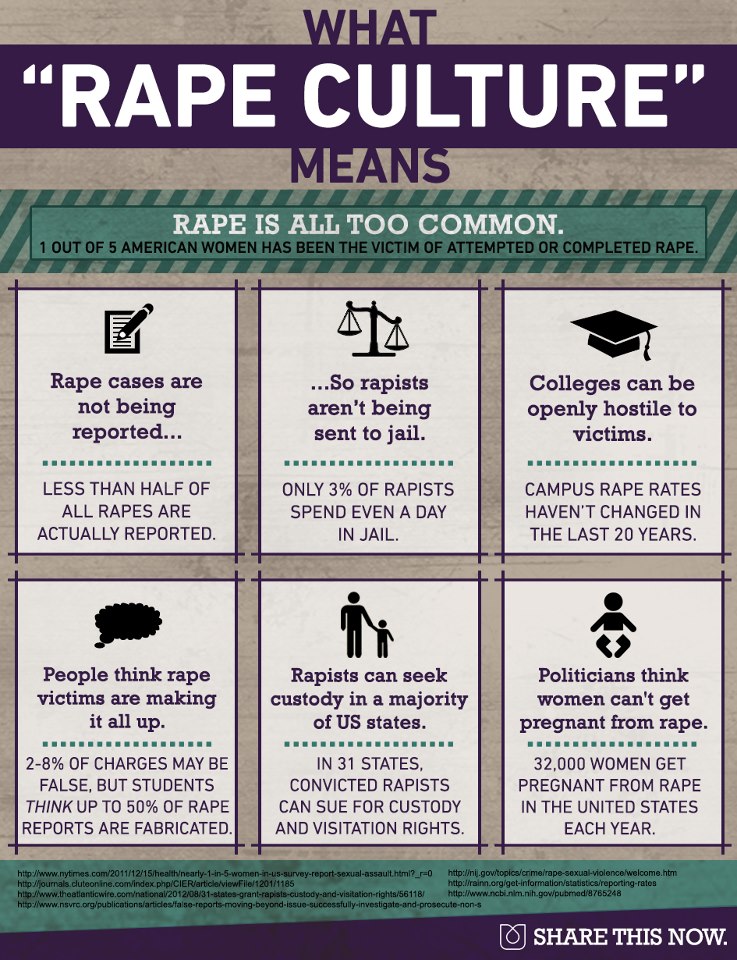 Some statistics tell you that 1 out of 6 women have been raped.  Others say 1 in 5.  While that seems bad enough, remember most women are too frightened or ashamed to report rape.  If all women were able to speak freely without repercussion, the stats would be altered to a terrifyingly high percentage.  Let's be holistic in our approach – men get raped too.  But the stats are significantly lower. Approximately 9% of rape incidents happen to males.  That doesn't lessen the fact that this is horrendous for them too.  It's an issue that crosses gender lines, but women are being terrorized FAR more often.
Don't be fooled, rape culture seeps much further than the violent act of rape.  Rape culture is found in a woman walking down a street.  She is sexually harassed by a man and has to make a decision.  Do I stand up for myself?  Or do I smile it off and not upset him?  This is an extremely difficult and degrading decision.
I was walking down Fremont Street in Las Vegas by myself during the day.  Two men walked up to me and started talking about my "sweet ass."  This was no genuine and respectful comment.  This was harassment, and it scared me.  My gut reaction was to tell them to "f*ck off" – but my fear said, "Be polite, Taylor, be polite and stay safe."  I sheepishly smiled at the men who were harassing me. I HATE THAT.  That is rape culture too.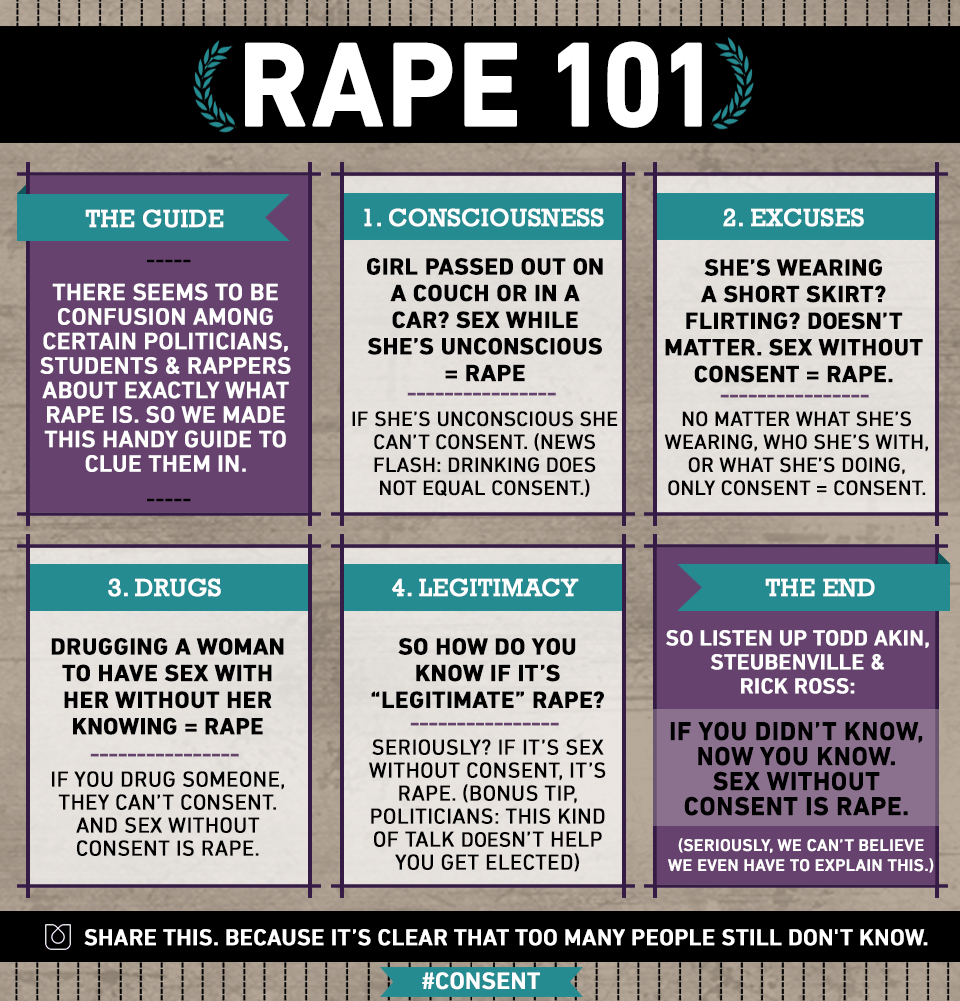 Thinking two steps ahead about where to park, figuring out how to get to safety before the sun goes down or how to make other men think your boyfriend is at home when he's gone, being forced to stay inside until a potential predator walks away – These are things children must do.  When women are being forced to act like fragile children in this world, there is still a problem.
Lady Gaga recently wrote and released a disturbing and extremely important video about the mass occurrence of women being raped in college.  I'll post it here and highly recommend that you watch it.  But know it is graphic and uncomfortable, and rape is depicted:
"Til it happens to you, you don't know how it feels.  Until it happens to you, you won't know, it won't be real."
To those needing PROOF that women are not equal in America – I could feed you statistics all day long, but that's a drop in the bucket.  Statistics pale in comparison to the stories of women everywhere.  "What's truer than truth? A story." I've sat next to countless women who share their stories of harassment and sexual assault.  That's where rape culture kills: in the stories, in the lives it crushes, in the individual woman who can't breathe anymore. When we look outside America, the stories only grow in number with fewer options for hope.  It's desperate.
When women are treated like objects, they're stripped of humanity.  Crying for help isn't about bashing men or saying that women should be better than men. Women's stories are wrecked by rape culture; demanding an end to the violence isn't being a "Femi-Nazi" – it's a cry for our humanity!  
So feel free to wave your "You don't need feminism. Women are already equal." banner.  Instead, I'll be waving the banner for the brave people and organizations that get their hands dirty to do something about this atrocity.  THE HOPE BRINGERS!!!  They are the people who don't need statistics to prove what they heard from their sister or mother or cousin or friend.  They are the people saying: "I'm going to be a solution of hope."  They are the people creating beautiful and brave art from a terrible global monstrosity – like my friend Kelly did with this incredible, raw, and enlightening poem "An Ode to the Rapist" (FOUND HERE).  I love and admire these people.
Here is a list of incredible organizations that are doing important things for women globally.
Here is the number of the National Sexual Assault Hotline: 1-800-656-HOPE
And I still think this is best video EVER about what consent is – so great! "Unconscious people don't want tea." (Language warning)