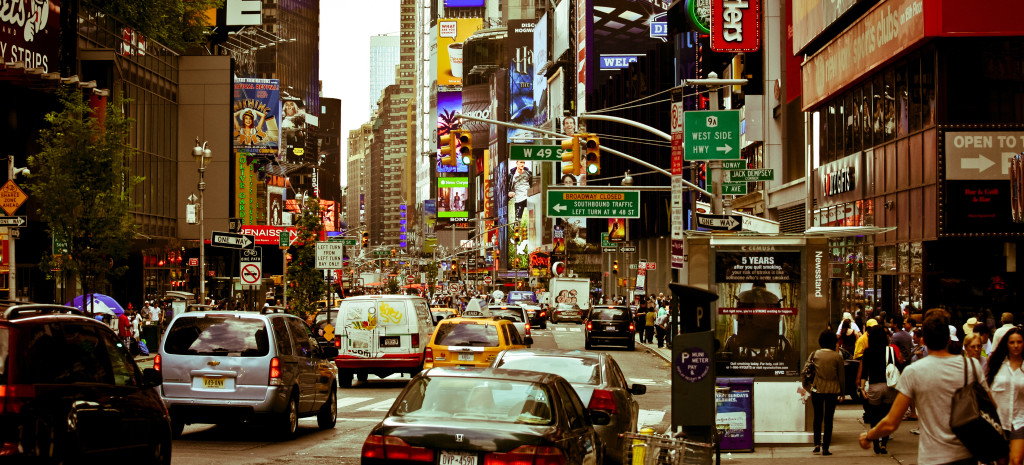 I've wanted to go to New York City since long before I knew the price of a Broadway ticket.   Had I known, I would have chosen, say, Costa Rica to be my dream vacation. But no, I chose to be enamored by the most expensive place on earth. A place God himself must budget for. (Slight exaggeration).  It's been my traveling DREAM.
As this post publishes, I will be on a flight to the east coast on a trip that includes a 2 1/2 day stop in New York City for the very first time – I'm a Yankee virgin, if you will. Ladies and gents, I'm about too excited for words. SO excited in fact that my body chose to commit an act of treason against my joy in the form of violent food poisoning. Only hours before my glorious red-eye to the heavenly NYC.
I reacted in all manners cool, calm, and collected. In no way did I hyperventilate or believe my life was coming to an end as my body expunged the entire contents of my stomach. (I'm lying to you) After The Boyfriend made a run for 7-Up and spent a few hours convincing me I would not die over some good ol' fashioned vomit, I realized that New York City and food poisoning really go hand in hand.  Obviously.
You see, I believe all your dreams are achievable. You can literally do whatever you want to do. The sky isn't even a limit. But you can't do them all without a little throw-up. Ya hear me?!
You can have a lovely partner and live a lovely life in a lovely home, but there's gonna be shit in the front yard sometimes. Quite literally there was shit in our front yard two weeks ago. Our shit. From a clogged sewer system. Gross and so human all at the same time.
My favorite blogger ever, Glennon Doyle Melton, so wisely writes that, "Life is Not Hard Because You are Doing It Wrong, Life is Just Hard."   I think our dreams are hard too. It's not that I'm wrong or broken or the dreams are wrong or broken. It's not that we need fixing, my dreams and I. It's just that dreams are hard and when you finally attain one, it's not offered to you in a pretty box with a big ribbon.
We can't stop chasing after New York City because we're afraid of a little food poisoning. We can't stop chasing after the lovely life because we're afraid of a little shit.   We either get the dreams and all the baggage or we get no dreams at all.  The vomit and the shit come not because we're doing it all wrong, but because we're doing it! Because we're not hiding away from things less than pleasant.
And now – A toast to you and me (with my 7-Up, because nothing's better at keeping bile in your stomach where it belongs than high fructose corn syrup):
May we dream. May we work hard to achieve every single one of those dreams big and small. May we never doubt that we are worthy of them. And may we remember that the vomit and the shit come not because we're doing it wrong, but because we're doing it!! Cheers to you, your dreams, your shit, and my food poisoning.
I'm going to NYC baby! (Pics to come!!)