I've been posting cool travel pictures to Instagram lately. #travel #travelblog
Mostly because I've had some really cool experiences over the past month of living in Costa Rica.  I've gone swimming in the Pacific Ocean most days, watched incredible sunsets, held an octopus, eaten delicious local food, watched dolphins a few feet away, met some awesome people, and started communicating in a different language.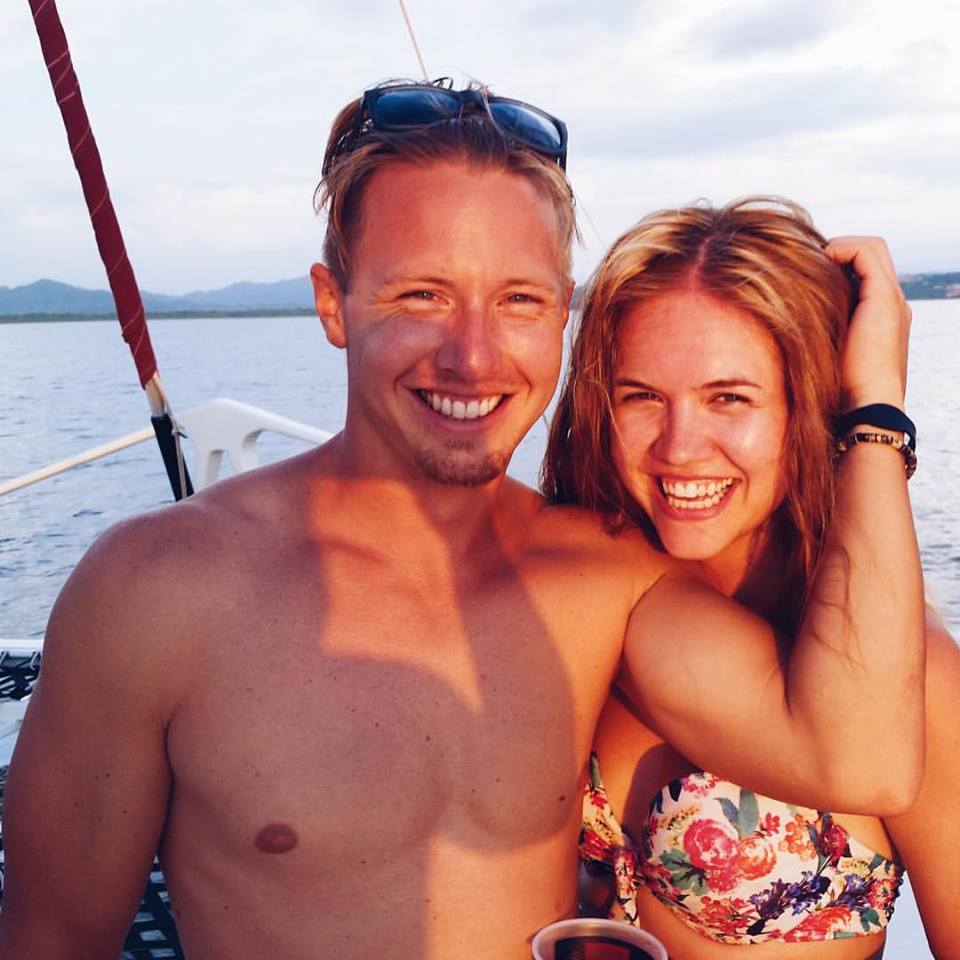 #mylifeiscool
Best part? I've done that ALL while working from home, doing what I love. Taking breaks when I need them, exploring when I want to.
#winning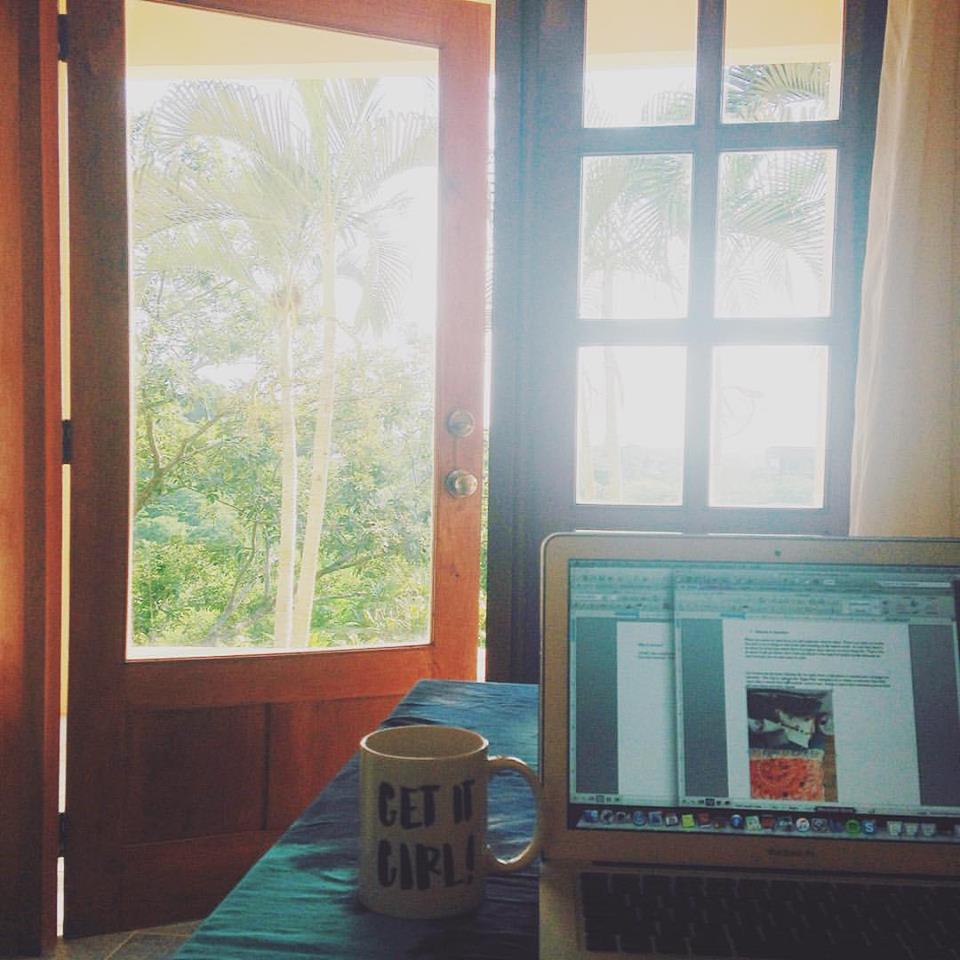 But that's only a part of the story!! A great, exciting, dreamy, large part – but still only a part.
When we look on travel instagram accounts, we often miss out on another side of the story.  The not-so-perfect side.  If I posted Instagram photos of what it's really been like to live in a new country in Central America, the FULL story, I would have to include these:
Photo 1: Enter big-ass tarantula and scorpion that welcomed us on our first night here. You would see me standing on our bed, jumping up and down, pointing at a massive spider right by The Boyfriend's foot, and uttering a guttural "AUGHHH! AUGHHH!"
#ifidiebeforeiwake
Photo 2: Enter a boyfriend and girlfriend living in a studio apartment and working from home together. We are very close these days. Very, very, very close. You would see us picking fights about really serious things of monumental importance like dinner.
#backofflover
Photo 3: Enter sweat. I mean just so much flipping sweat. Sweat pouring from sweat.  I'm not talking about my manly man. I'm talking about me. You would see sweat all over the place. Not like hot, steamy, glowing sexy sweat. Droplets fall from me.
#iamasweatshower
Photo #4: Enter the disappearing internet. Normally, Costa Rican internet is strong and capable, like a good horse. But sometimes it enjoys the "Pura Vida" lifestyle and takes a vacation during storms. You would see us bored out of our minds pursuing archaic pastimes like playing cards and actually conversing.
#99problemsandtheinternetis1
Photo #5: Enter toilet paper in trashcans. Not new toilet paper, loved ones. Used. Used by me. It just sits there and collects. You would see me learning not to care that my bodily secretions sit in the bathroom that my boyfriend uses too.
#arewejustoneoftheanimals
Photo #6:  Enter bug bites up and down my legs.  For some reason all the bugs in Costa Rica love me, but for some reason my body really does not love their bites.  They swell into large, hot, bright red lumps of pain and scratching.  You would see plenty of expert level avoiding mosquitoes like the plague.
#iamnotapincushionthankyou
As you can see, a life of travel is not always as glamorous as you see on social media. It's not so much that the greatness isn't so great. It's that there's also moments that are weird, gross, stressful, and awkward. Is it worth it? Um…yes.
Because of this: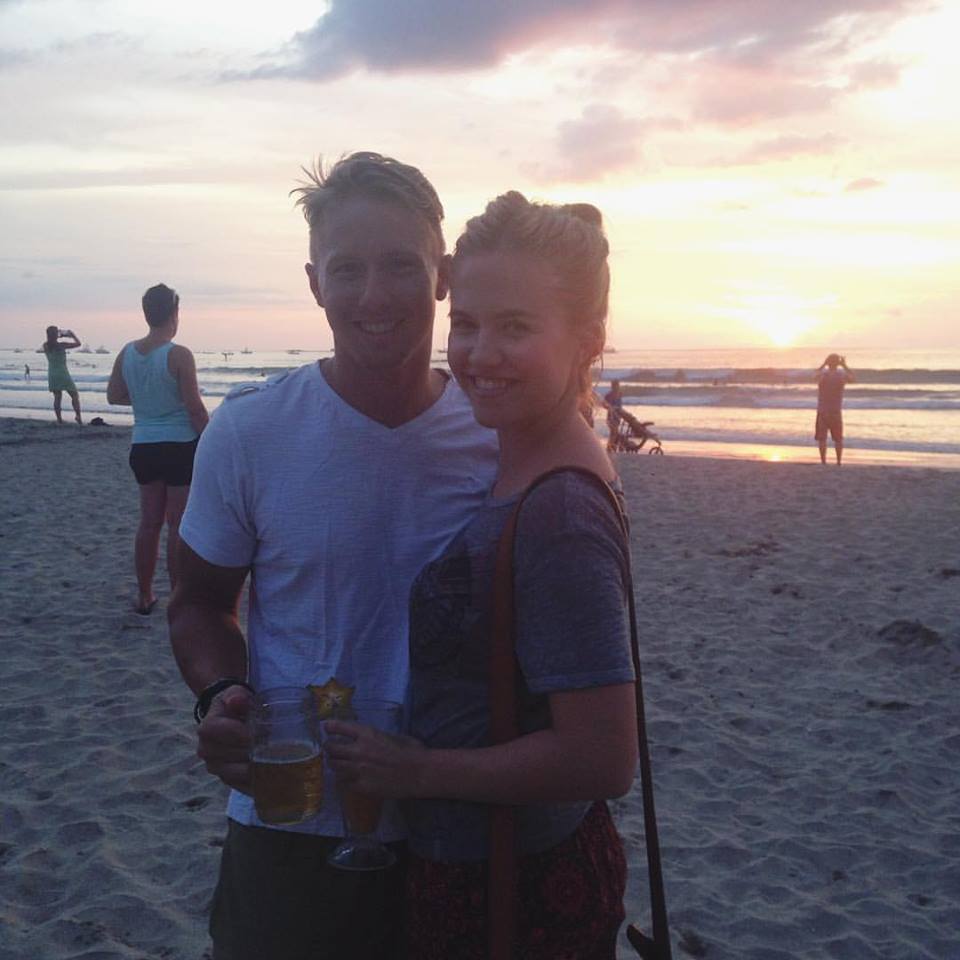 #livingthedream
What are your hashtags looking like these days?  Leave a comment below and let me know!  I always love hearing from all of you