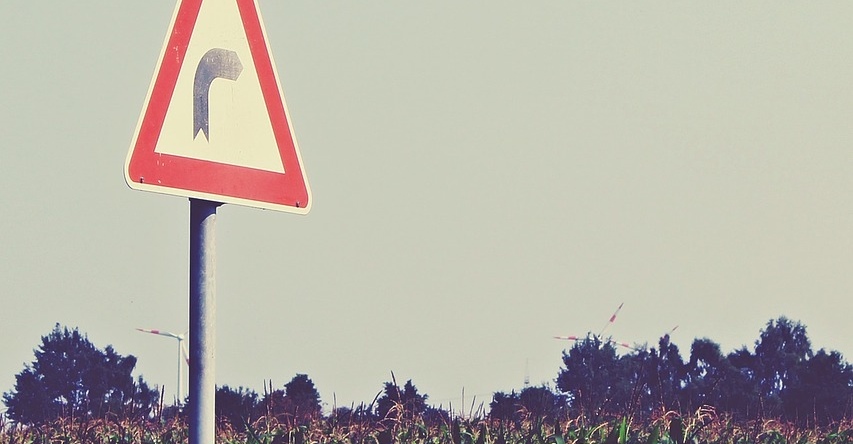 Have you ever had a moment in your life when you realize, I mean deeply and terrifyingly realize, that you've gone way off track?  You knew who you were at one point in your life, but the person inhabiting your body now is foreign to you.  Mama always said to not talk to strangers and yet, somehow, you're that stranger.
I would look at my hands and think, "Yes, these are Taylor's hands."  I would hear myself speak and think, "Yes, this is Taylor's voice."  But I examined the life I was living and thought, "Who the hell is this woman?"
This important, yet freaky realization typically comes at rock bottom.  The end of your rope.  Fortunately, that's the same spot where inspiration typically comes knocking.  For me, inspiration peaked its head around the corner in the form of a Facebook photo quote a couple years ago.  This exact one: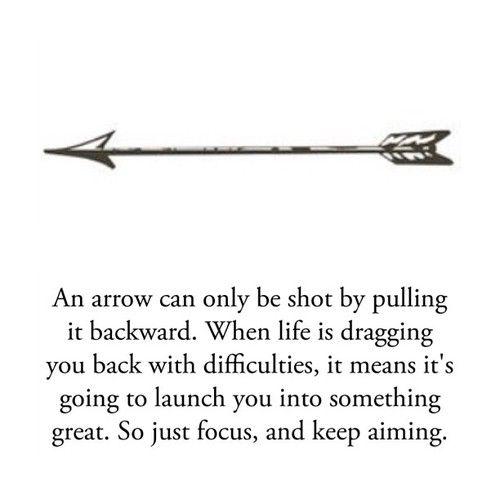 Arrow.  Focus.  Launch.  Aim.  These words resonated with me, so I latched on to them.  There was something there for me in the midst of the muck.  I was backward, and I was being dragged by difficulties.  So the thought of being launched into something great was fine by me!!
Enter Kasey Musgraves.  About the same time as my "Who Am I?" meltdown, the country singer published this tune called "Follow Your Arrow."  It goes like this:
If you save yourself for marriage
You're a bore
If you don't save yourself for marriage
You're a whore-able person
If you won't have a drink
Then you're a prude
But they'll call you a drunk
As soon as you down the first one
If you can't lose the weight
Then you're just fat
But if you lose too much
Then you're on crack
You're damned if you do
And you're damned if you don't
So you might as well just do
Whatever you want
So
(Chorus) Make lots of noise
Kiss lots of boys
Or kiss lots of girls
If that's something you're into
When the straight and narrow
Gets a little too straight
Roll up a joint, or don't
Just follow your arrow
Wherever it points
If you don't go to church
You'll go to hell
If you're the first one
On the front row
You're self-righteous
Son of a-
Can't win for losing
You'll just disappoint 'em
Just 'cause you can't beat 'em
Don't mean you should join 'em
(Chorus)
Say what you think
Love who you love
'Cause you just get
So many trips 'round the sun
Yeah, you only
Only live once
(Chorus)
And follow your arrow
Wherever it points
The song is clever and comical, but it makes an important point.  People want lots of conflicting things from us.  We need to be good, but not too good.  Skinny, but not too skinny.  Educated, but only in the "right" fields.  When we play into that, we start pretending. Before we know it, we get to that point where we don't even know who we are.
There is so much talk about going out and FINDING yourself.  But I think sometimes we've already been found.  Our natural tendencies and desires, the things that make our eyes light up and our hearts beat a little more quickly – we know those things deep down, or at least we have an inkling. Maybe it's not only about finding the pieces of who we are; maybe we also need to drop the pieces of who we are not.  What's left is your arrow.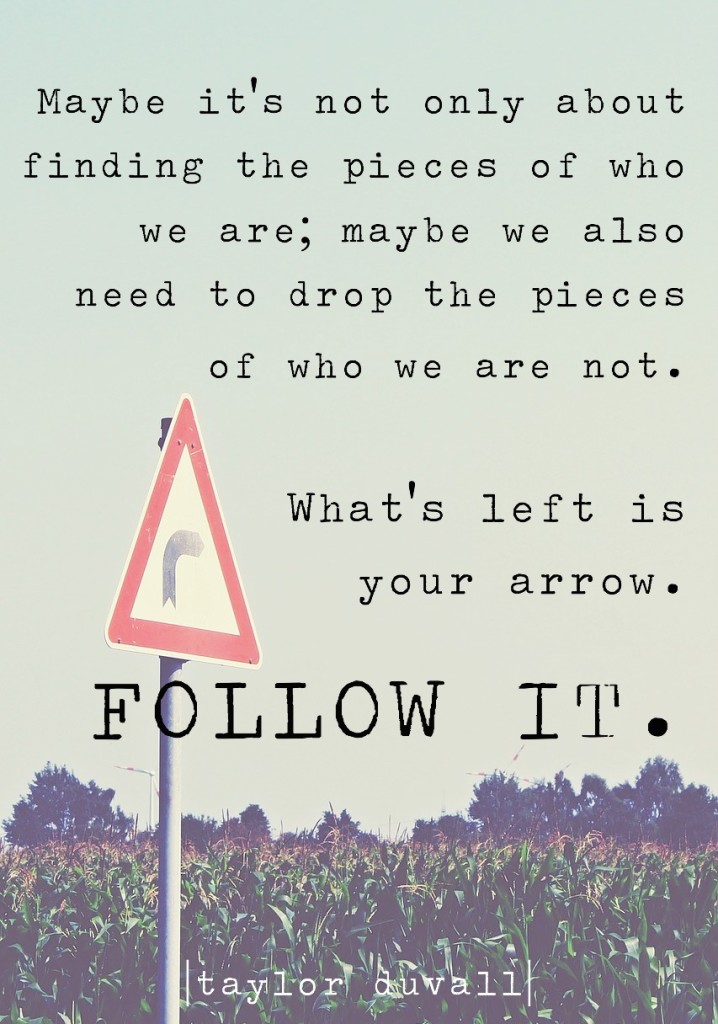 My "Arrow" came to represent the real, deep, nitty-gritty Taylor and all my dreams and plans – minus the pretending and role-playing.  Lo and behold, once I started following that arrow, I found out that my life was really interesting TO ME, and I genuinely loved it.
It is THIS concept that has urged me on to create The Interesting Project.  I'm getting close to launching a workbook that helps young women (18-30ish) follow their own arrows by pursuing interesting lives that THEY love. As part of this project, I will also offer free goodies, some blog posts, and newsletters to aid in the process.
I know what it's like to forget about your arrow. I know what it's like to be pulled backward from life's difficulties. But I also know what it's like when you follow that arrow and really start pursuing an interesting life you love. THAT is what I want for my fellow ladies.
If you are a young woman wanting to move from thinking about your dreams into LIVING your dreams, The Interesting Project will be for you.  Please subscribe to my new newsletter right here, and you will be updated as soon as The Interesting Project Workbook and all the other cool stuff is available.
Remember, my friends, your arrow is there. Follow it wherever it points!