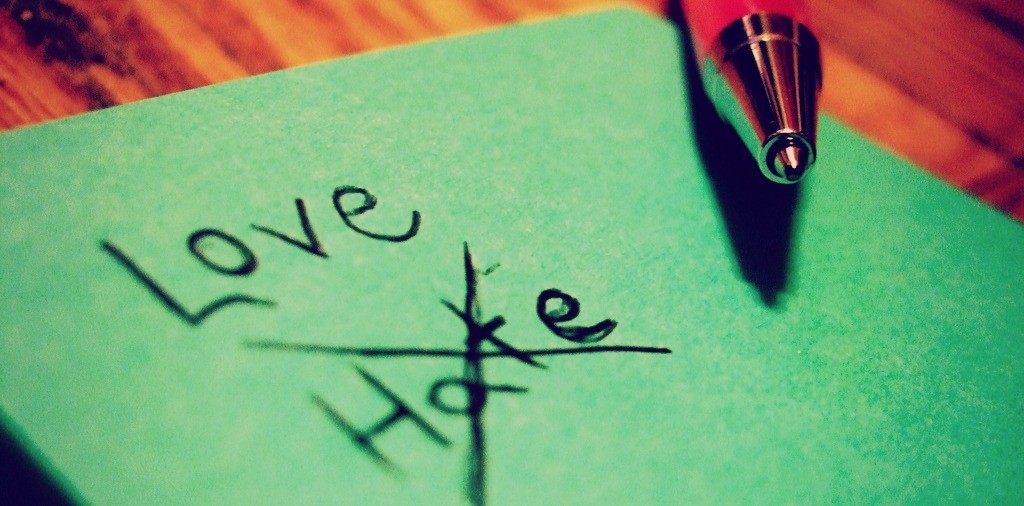 In case you haven't heard, on Friday the Supreme Court made it legal for everybody to get married and everyone started putting rainbows everywhere because rainbows are awesome and gay people are awesome and you're awesome and I'm awesome and life is awesome and love is awesome…
In the midst of all this awesome, there were those who really didn't think it was awesome. Actually they thought it was dangerous. As in, the world is now going to end because Rick and Larry are getting married. Because apparently those who believe being gay is a sin have never seen anybody who sins get married before. I was a little irritated about all this. Which was sad because there was so much awesome going on…
And now I'm going to tell you a story.  It's relevant, so keep tracking:
My boyfriend and I went to breakfast Saturday morning. A woman sat down next to us with two young boys around 6 and 9. The older one touched the younger one; the younger one tattled. Total brothers. Instead of scolding the oldest or telling the youngest to not tattle or any other typical parenting tactic, the mother chose to say these things to her son:
"I should never take you out in public."
"I should have left you alone with the animals."
"All those problems you're having with kids in school – it's you, not them. You're the problem."
"You're stupid."
"You're a disgrace to the family."
"You're a fucking piece of shit."
From a mother to a young son. In public. Imagine private life! Long story short, I freaked out on this woman and tried my best to remind her son that he was not a piece of shit. It was a terrible thing.
But I realized something important. There is so much hate in this world.  So many terrible, horrible people spew hate on other people. Verbal, physical, emotional, sexual hate. It's overwhelming and exhausting to start comprehending even a portion of the hate in this world. Human beings kill, rape, and abuse each other. Everyday.
In a world with so much hate, I don't understand the people who are upset about too much love. I wrote a song a couple years back with the lyrics: "They think love is sometimes evil and hate's sometimes ok. If that's the truth than up is down, there's got to be another way." There are mothers in this world who call their children "fucking pieces of shit" and yet two women getting married is going to ruin America?!? There are gunmen who blow up churches, but this country's downfall is two men loving each other?? I'm not buying that.
Now, suddenly, social media, the blogosphere and human beings seem to be sharing the message that it's all gone to hell.  It wasn't a white male who murdered black church-goers in Charleston. It's gay people getting married that apparently stirs the wrath of God.  I'd be a hurt and mad if I went on social media and saw that Christians (who are totally allowed to believe that homosexuality is sinful) claim that MY "sin" was God-angering, but mentioned NOTHING about THEIR sin or about the truly terrible things that happen everyday.
I'm too busy being concerned about the horrendous atrocities human beings do to one another to buy into the fear that God is less concerned about the acts of hate in this world and more concerned about Pam and Jane loving one another. If the BIGGEST problem in this world is two people loving each other too much, life must be pretty damn wonderful.  But that's not the case, is it?  Our priorities are way off base if we think God is now too offended, or if you think God deals with all your crap, but now the gays are getting married and He's reached his tolerance level!!  That's fear and insecurity talking.  Not love.
Remember that little boy at breakfast?  What if all the energy being spent frustrated with gay marriage went in to helping him?  What if we were more focused on ridding the world of hate than policing love?  I'm gonna worry about the hate, and embrace the love.  Rainbows all the way.  Gay marriage is now, simply, "marriage."  And love won.  Because LOVE ALWAYS WINS.  And there is never, ever, ever too much love.