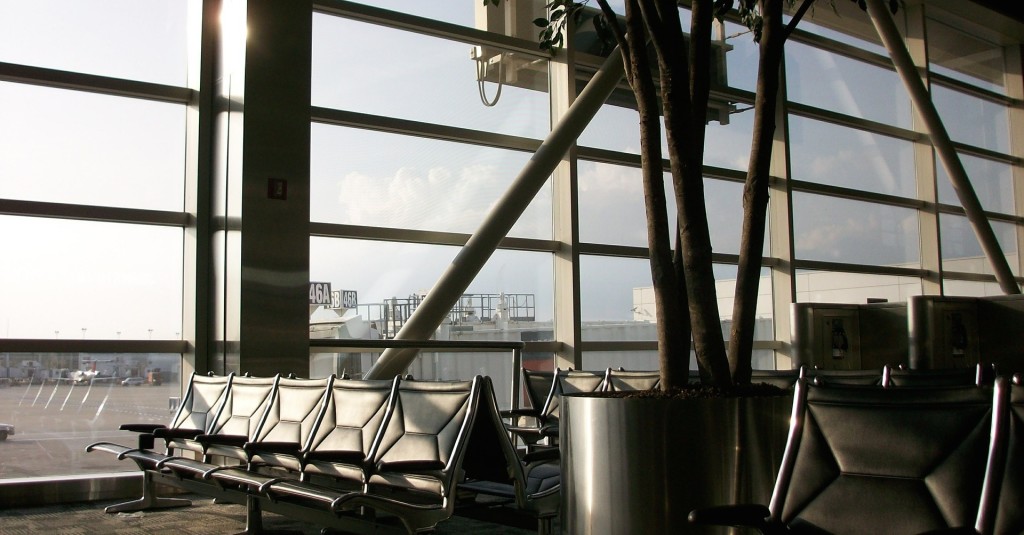 I never knew if readers really cared to know how I manage to travel while having to eat Gluten Free, but since my "How to Road Trip Gluten Free" article is the #1 read article on my blog right now, I'm assuming there's a market for it!  😉
Airports can sometimes feel like the worst nightmare for Gluten Freers. Outside of limited dining options, the thought of getting "glutened" and then going on a plane is terrifying. I've been there.  But traveling is too fantastic to let Celiac or an intolerance get in the way.
After many, many flights, I've figured out a few things about Gluten Free eating in airports, and I'll share my top tips with you!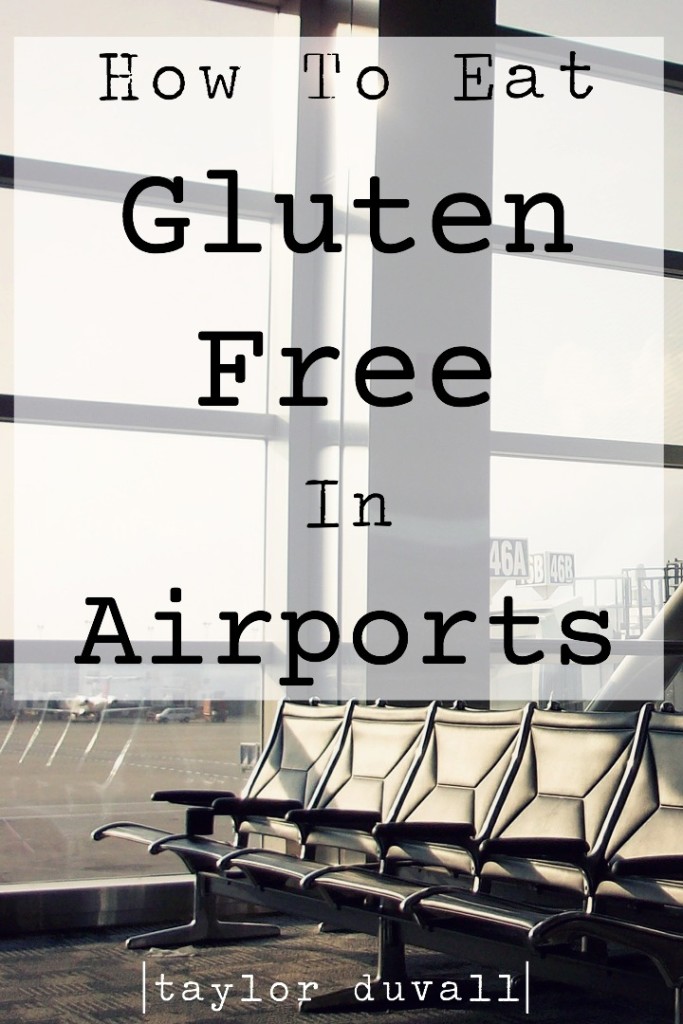 1. Research the airport first
The easiest thing to do is Google your airport before your trip. Some airports already have a listing of restaurants with Gluten-Free options. Or you can get a list of food spots at your airport, go to their individual websites, and see which have Gluten Free food (and which take contamination into consideration!)
Of course, this is only possible in large airports with restarants/fast food options.
2. Ask for help
Do not ever be afraid to ask. I've known that embarrassing fear of coming across as high-maintenance. But you aren't high maintenance; you have a real health condition. Recently at Philadelphia's airport, I asked around for a great place to have a Gluten Free dinner. Turns out they had a restaurant with heavenly Gluten Free EVERYTHING – calamari even! And I got to wash it down with a Gluten Free hard cider.
If I hadn't asked, I would have never assumed the bar-like restaurant would have had anything to offer me.
3. Use the "corner store"
Most airports have some sort of 7-11-esque pit stop. You can often find snack food there.  Packaged snacks and produce can be safe bets when you have no other option. Grab a back of Gluten-Free certified chips (here's a list of Gluten Free products by Frito Lay), some fruit, a dairy (yogurt or string cheese) and a protein (you can often find hard-boiled eggs in the refrigerated section).
This is not necessarily the healthiest, most filling, nor the most desirable everyday meal, but it will tide you over until you've arrived at your destination.
4. Know your airline
Some airlines offer Gluten Free snacks and meals. Of course, you will want to double check the ingredients with the staff and trust your gut, because mistakes can be made. But many airlines pride themselves on offering options for all their fliers. Remember to request your meal BEFORE your flight. Call ahead.
Here is a great list of global airlines and what they offer their Gluten Free guests.
5. Bring your own
When in doubt, just bring the food yourself. Even toss a cooler bag in your carry on and add some safe and filling food from home (just leave behind the stinky stuff…don't be THAT person.) If you have any liquids, make sure they stay under the minimum liquid requirement of 3.4 ounces.
Of course, this takes some planning ahead. But when you're hungry and actually have safe food to eat, you'll be happy.
BONUS: My #1 way to save on these gluten-free items is to buy them from the online retailer Vitacost. Sign up using my Vitacost link HERE, and save $10 on your first purchase!
Eating Gluten Free in airports may not be so glamorously last minute or spontaneous, but it is definitely doable.  Have you had a great or terrible experience of eating gluten free in airports? Let my readers know in the comments!
For more Gluten Free travel tips, including "How to Road Trip Gluten Free," CLICK HERE!