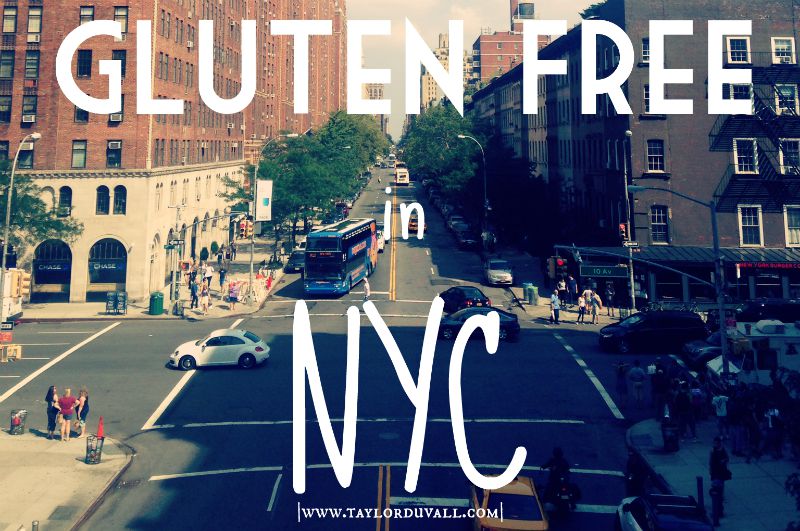 Listen.  If you're worried about eating Gluten Free in NYC, please stop.  There is no need to fret about the glory that New York City has for its Gluten Free tourists and locals.  I ate some of the best Gluten Free food in my life and never had one gluten contamination problem.  As if I couldn't love New York anymore…
Just download my favorite app, Find Me Gluten Free, and check to see what's around you wherever you go!  We found one of our favorite meals this way.  We had just finished up at the Met (love), and found a Colombian place near by, Dulce Vida Cafe.  Oh.  Dear.  Goodness.  It was heavenly.  We ate cheese empanadas breaded in corn meal, tostones (fried plantains that reminded me of our trip to Puerto Rico!), and mixed grill.
Which brings me to a very important point.  Try interesting and different restaurants when you travel.  Maybe you won't like it; maybe your mind will be opened and your mouth will have a party.  Just try new things all the time.
Though our trip was a quick 50-hour stint, and I'm sure there are so many fabulous places, these were a couple favorites:
Nizza – This great little Italian restaurant was recommended to me by a Gluten Free friend.  The whole meal was delicious (I ordered the GF gnocchi and a cab), but the highlight was the focaccia bread.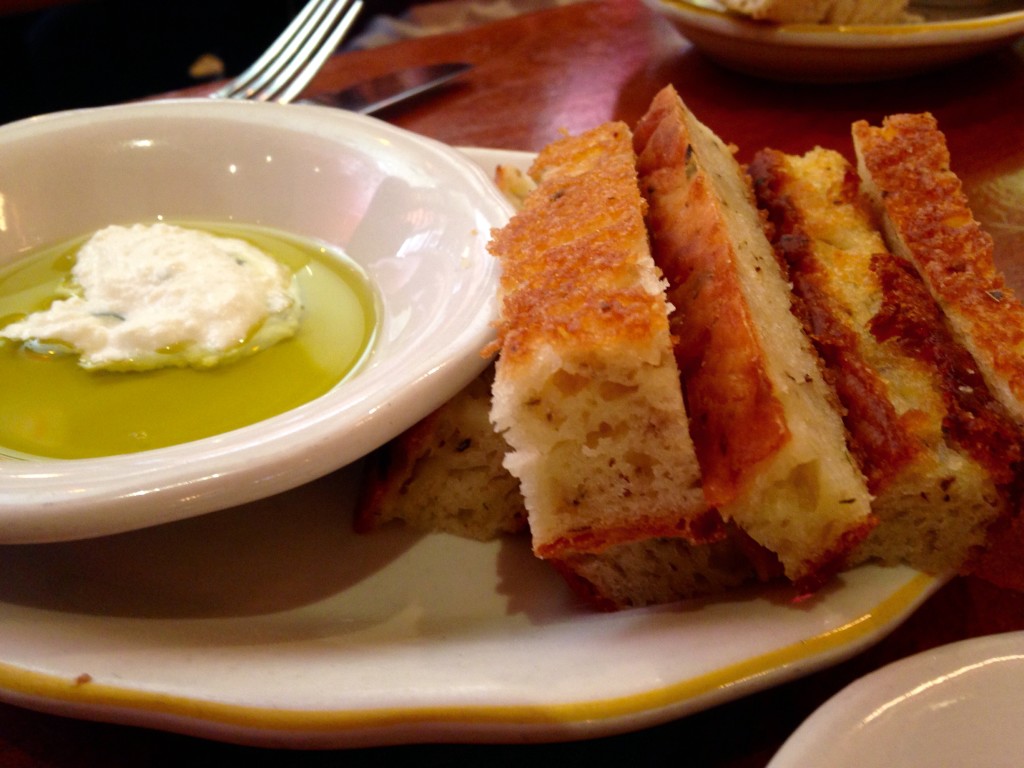 Bloom's Deli – This came from another recommendation.  I can't rave about it enough, a quintessential NYC diner.  We got a window spot to watch the hustle and bustle and the cabs drive by.  I got Gluten Free French Toast.
I also found some Gluten Free pizza and had hot dogs with GF buns at Yankees stadium.  Everywhere I turned there were options.  Eating gluten free in NYC is a breeze, a joy, and a great way to gain a few pounds.  Can't wait to go back.