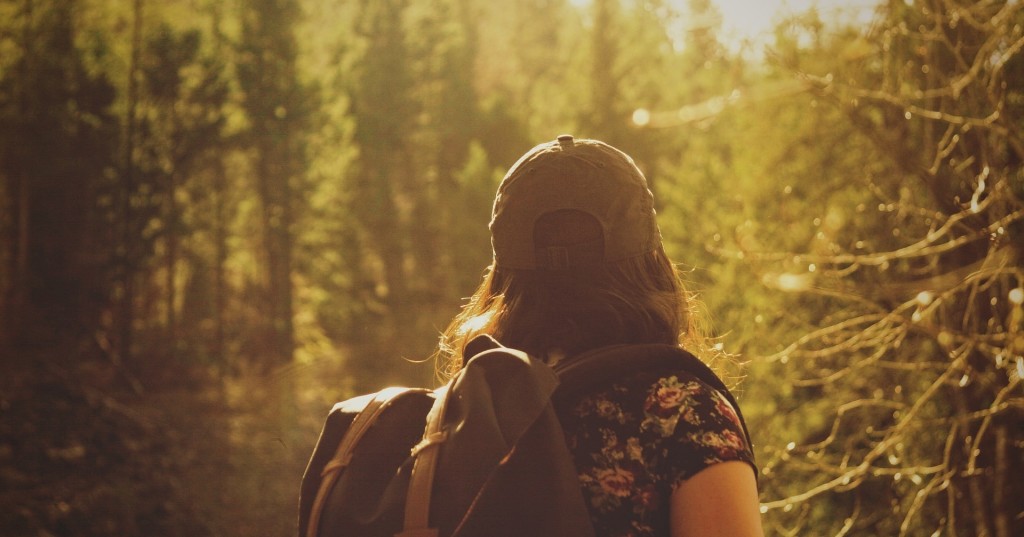 Hi lovely readers,
I'm really excited to share this with you today!
I recently took a good, long look at both my life and my work and really tried to boil down what my mission is. I have been cursed "blessed" with having a massively large variety of interests, and I easily become passionate about, well, most things.
Repeatedly, I asked myself: What's is the heart of my life, my work, and this blog?
When I boil it down to the shared DNA, I know my goal is to encourage, empower, and provide tools to women in order that they can pursue interesting lives.
|Pursuing Interesting|
That's why I'm so fired up about feminism… I believe that that women should have equal opportunity, that violence against women can no longer continue, etc. – all because I want women to live their version of an interesting life they love.
That's why I'm so against religious fundamentalism… I believe that fundamentalism and dogma are forms of bondage that stop people from truly being themselves, hurt diversity, and prevent healthy spirituality – all things that put a hitch in pursuing interesting lives we love.
That's why I'm so excited about travel…. The experiences you gain and people you meet along the way fill your life up with so many interesting memories, thoughts, and ideas.
That's why I want people to be at their healthiest… A healthy body and mind are the foundation we need to be able and capable of doing all the things that an interesting life requires.
That's why I want people to read….  To read about the lives and adventures of others, to explore topics and thoughts that expand the mind, and enjoy make believe even as adults in the form of fiction…
That's why I want to encourage people to do their thing… Because we all know that what an interesting life means to you will mean something entirely different to the next person. Copying the "interesting" things others do is, by default, totally unoriginal and uninteresting.
This is what I want for people, especially women. I want them to actively pursue interesting lives. I don't want them to feel stuck on the hamster wheel going around and around, but never actually getting anywhere.
I want this so badly, because that was the course I was headed down. There was a time in my late teens and young adult years that I had forsaken all my interests, traded in my dreams for safety, lived within the guidelines of other people's expectations, stayed silent when I wanted to shout, stayed safe when I wanted to explore, and didn't even realize that MY life could be interesting.
I had to go on a journey and work really hard to figure out who I was and what I wanted. I had to chip away all the parts of me that were not true to myself.  I had to listen to and follow my intuition. Blood, sweat, and tears went into the process, and I couldn't be happier with where my journey has taken me thus far.
I want that for other women too.  That is why on January 1st, 2016, I am releasing a PDF printable workbook!  
"The Interesting Project:
11 Steps Toward Living an Interesting Life You Love."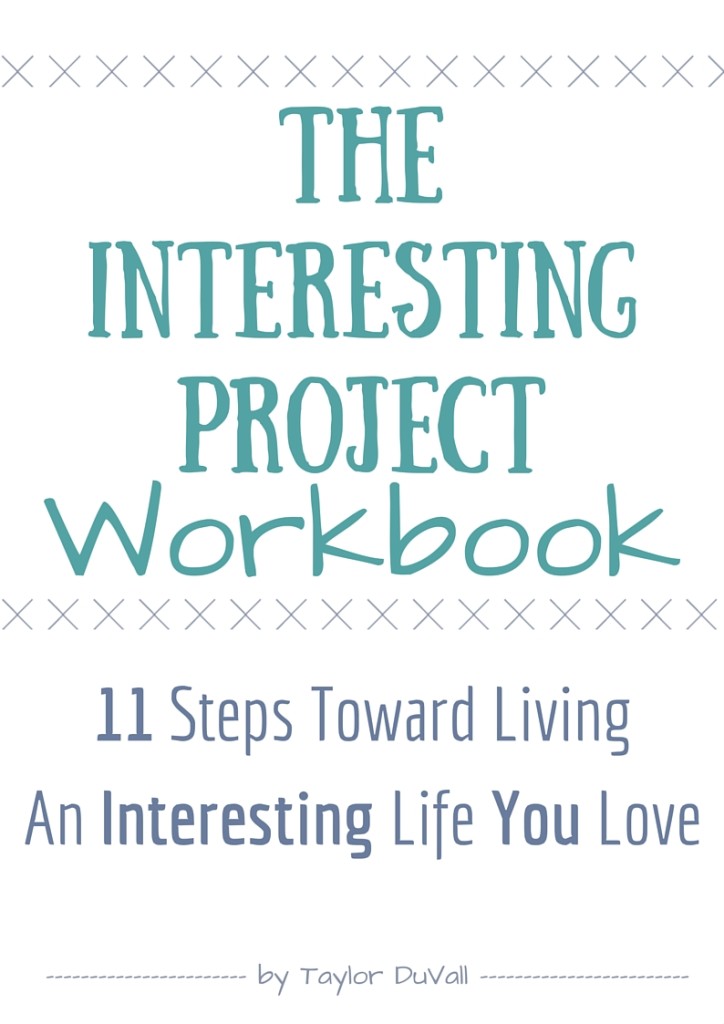 This PDF workbook is geared toward women between college age and early 30s (though any lady could get something out of it)!  What I learned on my journey toward insisting that I lead the rich, full, wholehearted, and INTERESTING life I wanted to live was that pursing interesting took some work. The life I wanted to live didn't come knocking at my door. This workbook is a tool to help you start to grow in that journey too.
So here is my challenge:
I'm encouraging you to make "Pursuing Interesting" your 2016's New Year's Resolution.
When you pursue an interesting life you love this upcoming year, you:
Start figuring out what your interests really are and how to pursue them
Refuse to believe that you must stay "stuck" in life choices, patterns, or relationships that you despise.
Begin to actively chase after your dreams and embrace your creativity
Step out of your comfort zone and try new things
Take care of your mind, body, and spirit (You cannot sacrifice your life for your hustle!)
Admit that life is going to be difficult, you are going to fail, and there will be haters, but living a life you truly love is worth it.
Proclaim that 2016 is going to be an interesting chapter in your interesting life because you won't sit around waiting for your dream life to just appear; you make it happen.
This workbook launches on January 1st, just in time for you to make 2016 a year of pursuing interesting!
In the mean time, you can pre-order it RIGHT HERE.  Your credit card will be charged on January 1st and you will receive the download in your email that morning!

Pre-Order The Interesting Project
A few other new things will be popping up on January 1st.  I will be changing my blog's tagline to "Pursuing Interesting," and I will be adding a few new monthly features (including a monthly interview with different women who have chosen to pursue their own interesting lives with grace, style, bravery, and adventure.)
The content will still be very similar (though, if I do say so myself, I have some killer posts that I've been saving up for January).
I'm going to make 2016 another year of pursuing interesting and I want you to make that your mission as well.
Why?
Simply because you deserve to live an interesting life you love!