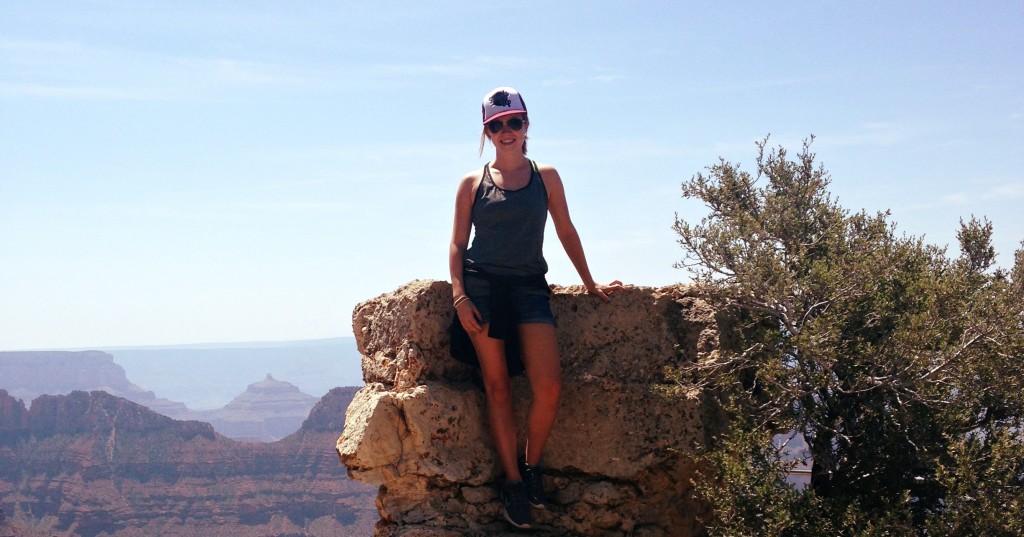 I think it's safe to say that people are scared. Seriously, just spend 45 seconds scrolling through Facebook. Beneath the political attacks and sarcastic quips are flesh and blood people who are scared. And we all handle fear differently.
That's what terrorism is, after all, terror. When countries like Lebanon and France experience terrorism, we get scared. We're afraid terror will knock on our front door. That all makes sense.
Fear isn't the problem; it's natural. The power we so easily hand over to fear is the problem.
People ask me all the time: "Aren't you scared, Tay? Living in a foreign country? Starting your own business weeks after graduation and depending upon it solely?  Traveling outside of resorts?"
My answer is simple: I am scared. But something scares me more – the idea of fear taking the driver's seat in my life and the idea of hiding away from all the interesting goodness life offers too.
You see, life is scary anyway. It does not matter how "safe" you try to live, what you avoid, and which people you do or don't allow in your country – life is dangerous. I could die choking on food or driving my car to work or getting cancer even if I eat kale. I could get raped in my own bed with the doors locked. I could fall while cleaning my house and die. I could live the most monotonous life and avoid all scary things and keep strange people away and still die, still be hurt, and still have heartbreak.
The fact that life is scary spurs me on to live a wild, full, interesting, and wholehearted life – not because I'm oblivious, but because I'm totally aware.  BECAUSE this world is terrifying, I will not let fear take control; if fear leads, I will miss out on all the truly wonderful things of this world in the process. Fear also won't stop me from doing what's right.  If my odds of dying from unintentional poisoning are 1 in 109, you better believe that fear of death won't stop me from standing by my belief that love is the only way.
You know what the ultimate sad irony of fear is? When we allow fear to take the driver's seat, we forfeit living in order that we won't die – and we die anyway! It's guaranteed.
Terrorism's goal is to bring terror. We cannot let these disgusting people win. Of course, we must mourn with those mourn, we must pray for those who are persecuted, we must stay intelligent and alert. But we cannot allow fear to drive the cars of our own lives, our countries, or our world.
How about, instead, we feel the fear (because we will, it's a human emotion), but do the right thing anyway. Feel the fear, but not turn that emotion into hateful spewing. Feel the fear, but stay open-minded. Feel the fear, but keep truly living an interesting, meaningful life anyway.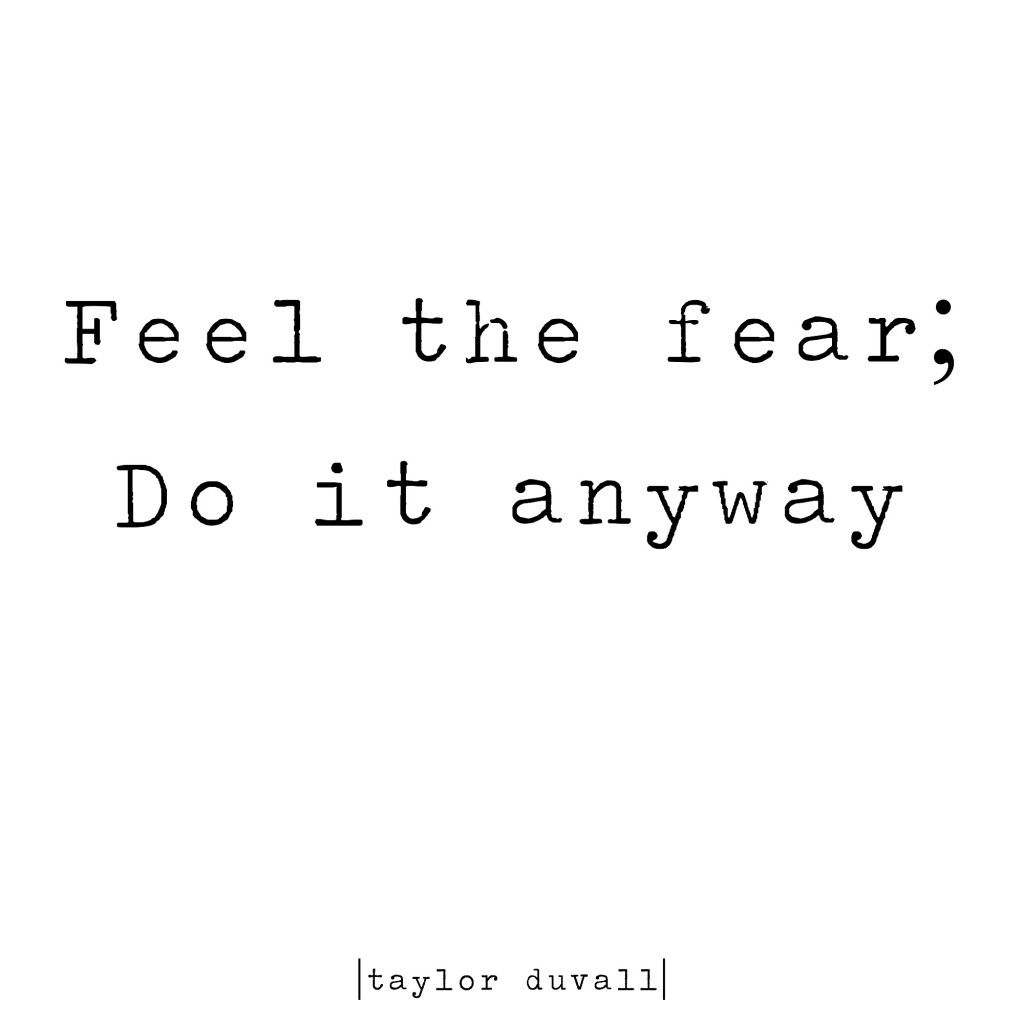 Feel the fear; do it anyway.
I may never be able to erase feelings of fear in my life, but fear sure as hell isn't going to drive.
"Dearest Fear…You're not allowed to suggest detours. You're not allowed to fiddle with the temperature. Dude, you're not even allowed to touch the radio. But above all else, you are absolutely forbidden to drive." -Elizabeth Gilbert