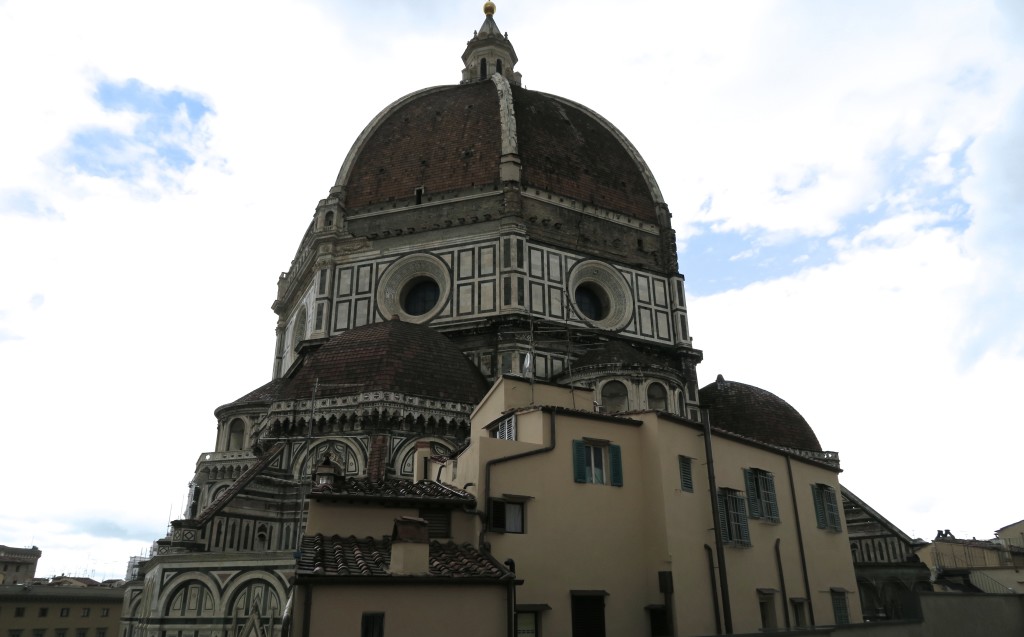 Last week I shared an overview glimpse at our time in Florence. This week I want to break it down a bit. Florence has many incredible things to see, but the main tourist draw is its Duomo. It's breathtaking and a must-stop for tourists.
Florence's Duomo: Quick & Interesting Facts
It took nearly 150 years to complete (1200s to 1400s).
Originally built to display the wealth and power of the city.
It's considered the third largest church in the world
The Duomo is not just one building, but rather a series of six things to see:

Cathedral
Dome (Cupola)
Baptistry
Bell Tower
Crypt
Museum

Each part of the Duomo opens and closes at different times, so check this website to know for sure.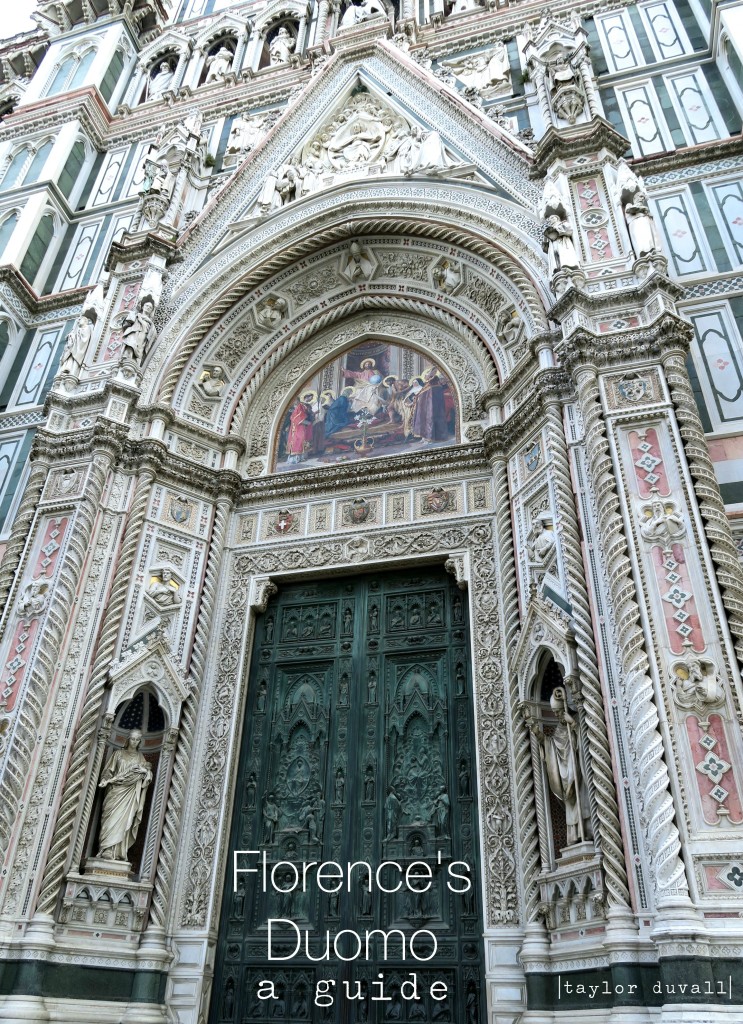 Since we were only in Florence for three days and dealt with a time crunch, we didn't get to see the Bell Tower. Everything else was incredible!
We bought a combo ticket through this website and saw everything for 15€, a deal I highly recommend. We even got to schedule a time for the dome, so we didn't have to wait in the ridiculously long line. Thank goodness we did. Not only was the line over an hour long, but it was also pouring rain. We would have been drenched to the bone and agitated from waiting.
Museum – 10AM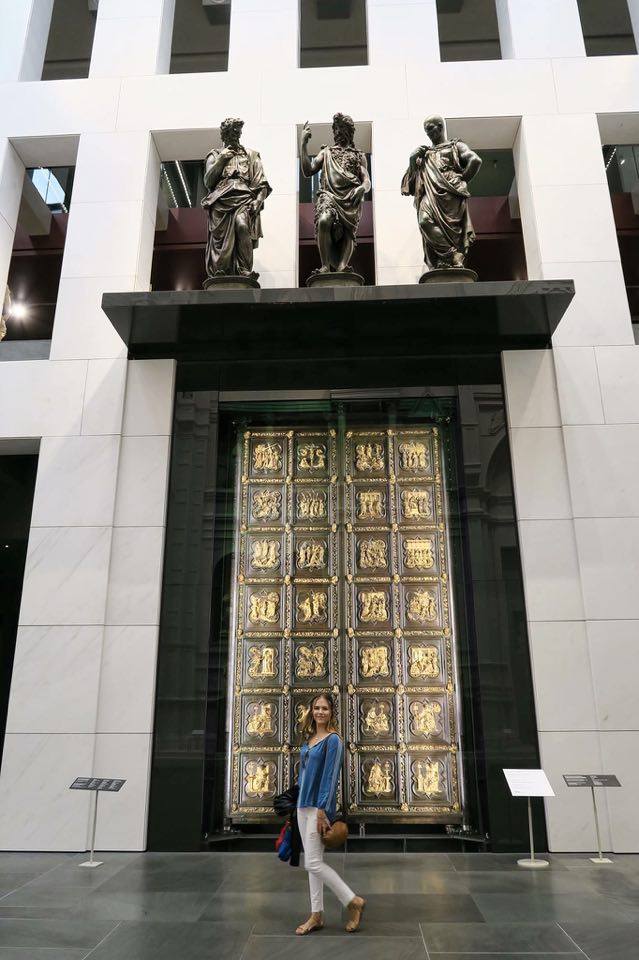 I was expecting an okay museum, but this place is gorgeous and far surpassed my expectations. It's a modern museum with old art. So the walls and lighting are perfect for taking in the beauty of the ancient art. We absolutely loved this place.
Cathedral – 11AM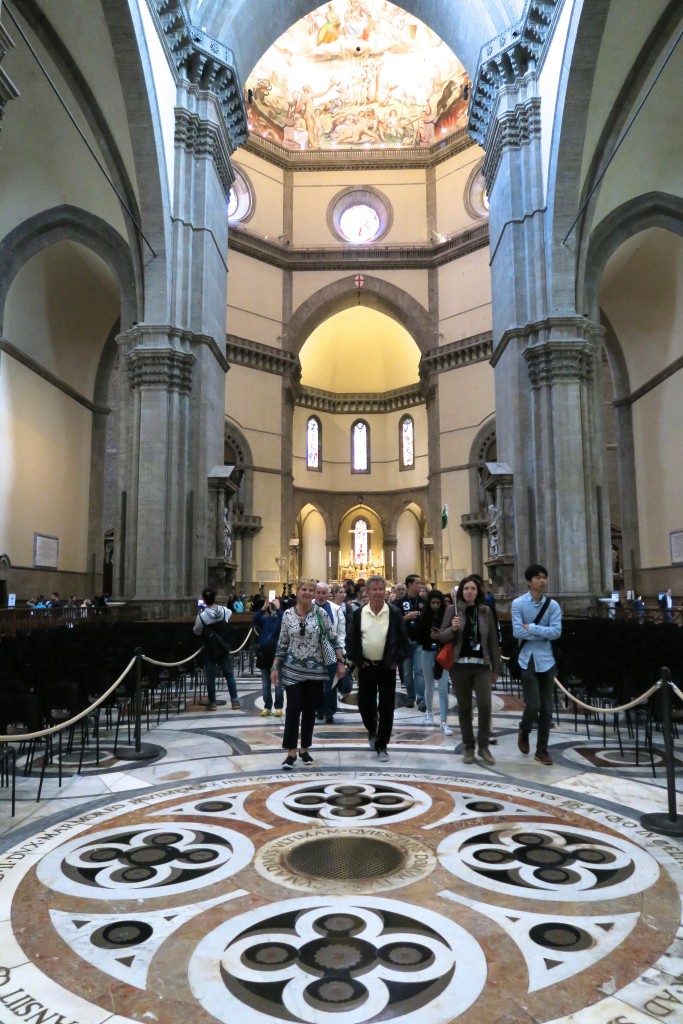 The cathedral itself is free to go into. We felt the outside was way more impressive than the inside. We didn't spend very long looking around. The paintings on the inside of the dome were gorgeous, however.
Crypt – 11:15AM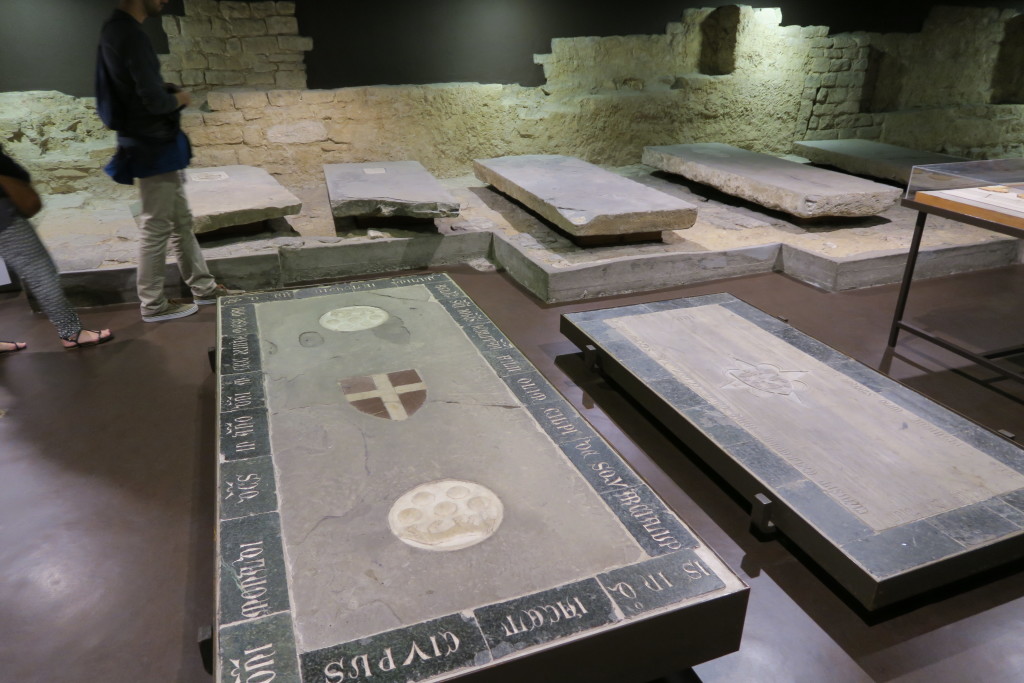 Downstairs in the cathedral is the crypt. It was interesting, but I would not have paid the full-price fee if we hadn't bought the Duomo package. You will see the findings of a massive archeological dig, including ancient gravestones.
Baptistry – 11:45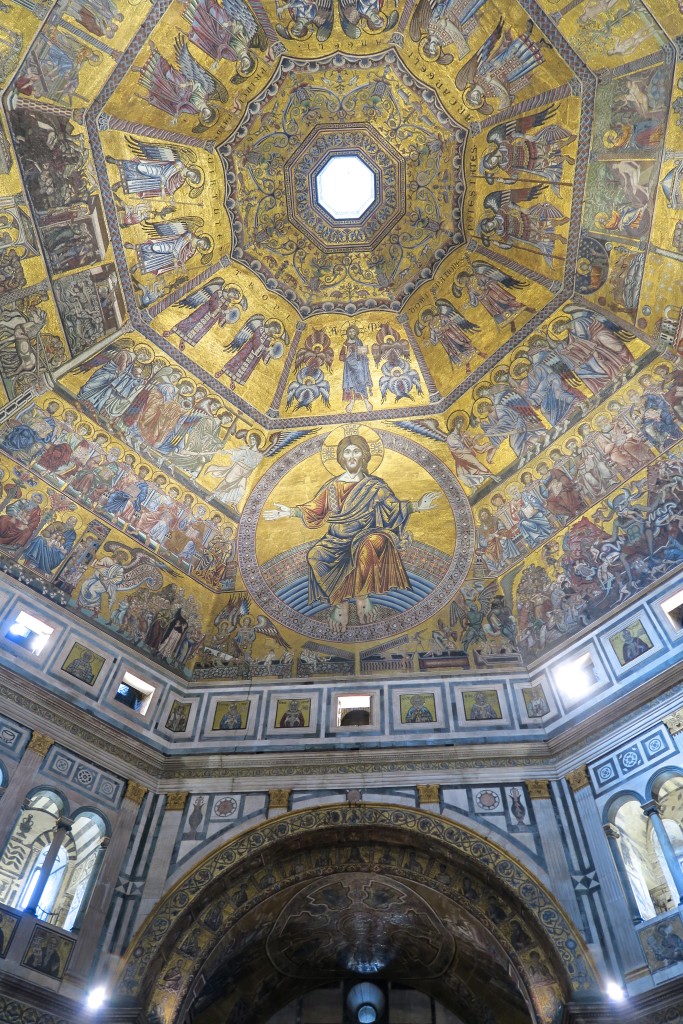 Simply gorgeous. This octagonal baptistry may be small, but the mosaic work is insane. Not only is the mosaic itself amazing, it's attached to the Dome, which means these little pieces are working against gravity. Kyle and I sat on the pews for a few minutes just to take it all in.
Cappuccino Break – 12:00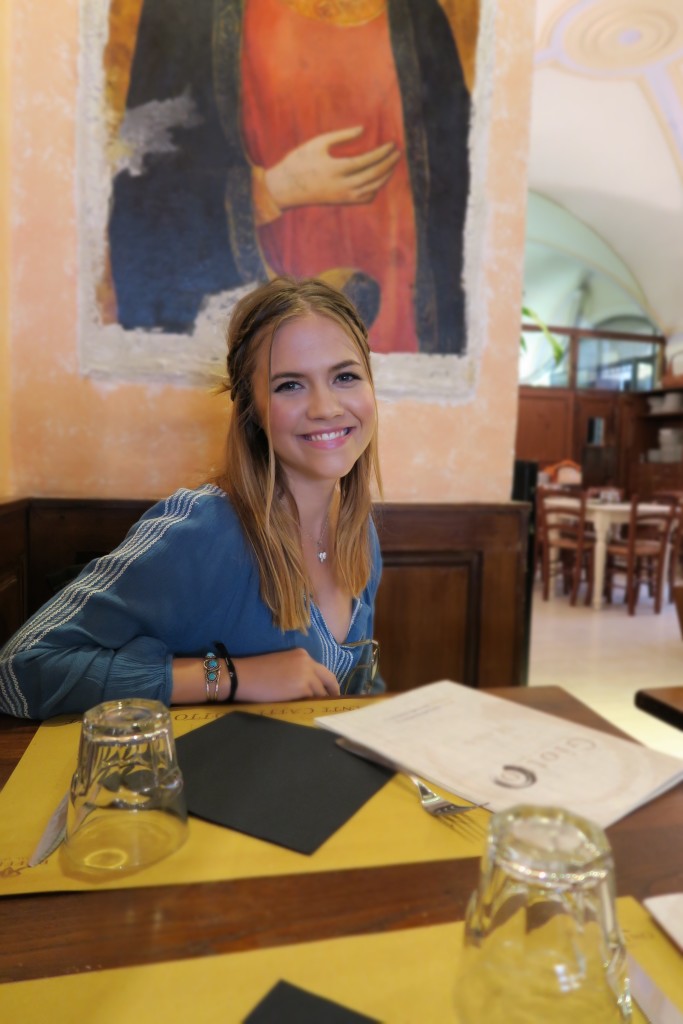 Right before our big climb, we decided to rest our feet and get a little coffee. The coffee shop right across the street was ridiculously overpriced, but delicious (6€ decaf cappuccino for me – it's 1€ right by our apartment in Rome).
Dome (Cupola) 12:30
I had read that the dome (cupola to the Italians) climb is steep and narrow and not great for people with claustrophobia. Nobody is lying about this at all! This thing is intense.
463 narrow steps take you all the way up to the top of the Duomo. People literally will have to stop and squeeze to let people going the other direction pass by. We loved it, but we could see how it would not be everyone's cup of tea. The view from the top was absolutely lovely.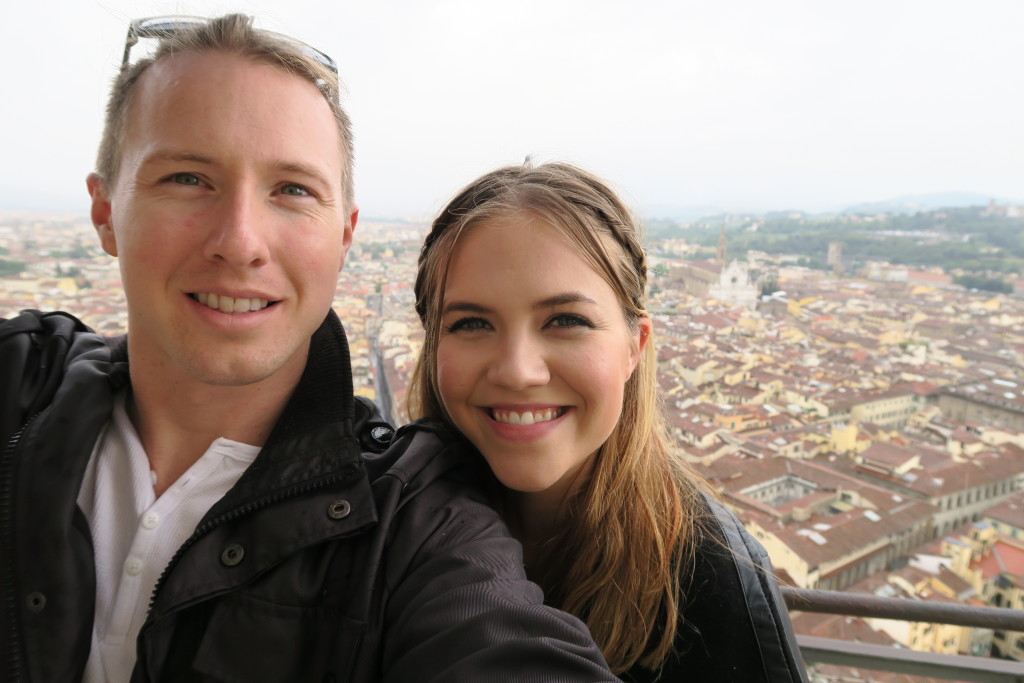 Please ignore the rain-matted hair!