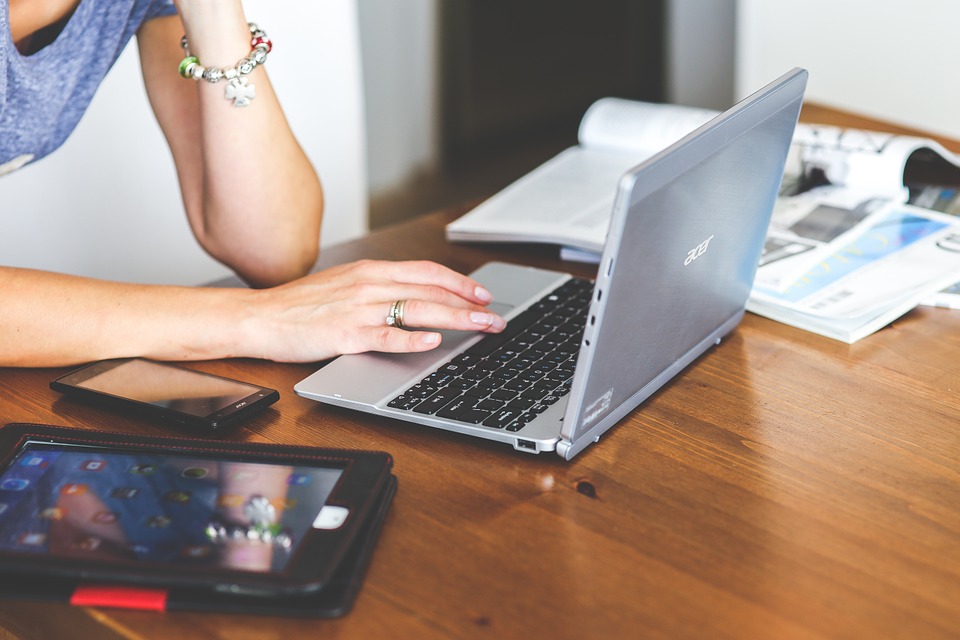 Soul Mates.  The romantic idea of one person made just for you.  No others could ever bring love and joy and fulfillment.  Just him.  Just her.  Is this romantic notion fact or fiction?  Some hold to this concept like a religion and spend their life searching for and holding onto the one person who completes them.  Others scoff at the idea of there only being one in a sea of billions.
Whether or not you hold to the idea of soul mates, most of us do hold to the idea of "soul-careers."  And I think it hurts some of us.  Let me explain.
I used to think I must have a soul-career: one tangible career that would lead me into my 50s or 60s happily and successfully.  This idea terrified me.  How was I going to choose THE ONE?  What if I regretted my choice and wanted to breakup from my career?  Would the 45 year old me still be into it?
The Boyfriend and I were talking about how amazing it is to work for ourselves in creative fields while living in various countries throughout the globe, but we both wondered if this was something we'd want to do forever.  If not, what do we do then?!
But I remembered something: life is full of weird twists and turns you could never expect.  Our careers may be like that too.  And even though the core of who we are may stay the same, we are still evolving and changing creatures.  Yet, we sometimes tie our hands by thinking we must have the same career at 22 that we do at 42 and 62.
It goes like this:
We got to school as children.  Then the government suddenly tells us we are adults, and we are to choose a college major that will guide the rest of our lives down the path of our soul-career.  We are supposed to spend 40 hours a week for the next 40 years in this one and only job.  Then we retire and do all the things we've always wanted to do.
There are 3 massive problems with this "Soul-Career" concept:
At 18 or 19 or 20 years old, most people still don't know enough about themselves to confidently choose one career for the rest of their lives.
People change throughout the years.  The person I was 5 years ago is not the exact same person I am today.  The person I'll be in 20 years – I can't even imagine who she'll be!
Hating what you do everyday and praying that retirement comes quickly sounds like a good way to miss out on way too many years of your life.
This is why I think we should drop the concept of the soul-career.  Instead, we should embrace the idea that there may be more fish in the career sea!  Sure, there are some lucky folks who grow up knowing exactly what they want to do for their entire lives.  They confidently choose their major, soar through their careers, and feel sad to leave at retirement.
Then there is the rest of us.  Maybe we don't know what are passions are, or maybe we have so many passions we don't know how to choose, or maybe our passions and interests change a lot.  How do we choose our college majors and careers?  What if we've already chosen, but want to change our minds?
If you are one of these people, like I am, maybe we aren't soul-career-ers.  And that is perfectly okay. Here's the deal for us:
You only need to take the next right career step at at time.  Take step 1, then step 2, and don't try to jump to step 312.  You're not there yet.  You won't be there for years. What is going to pay the bills and nicely support you and your family?  What are you good at and interested in right now?  Do those things.
If you end up hating the college major or career path you've chosen, don't stay stuck. Get creative.  How can you combine your the education or experience you do have with the path you'd rather go down now?  Maybe you've studied medicine for years and hate it, and you want to be a writer.  You could easily write for health companies and market health and medicine as your niche.
Sometimes you just yell "Plot Twist!" and change your career: As long as you're taking care of your responsibilities, the world is yours.  Why feel obligated to stick to one idea? Yes, it will take some hard work and extra time, probably some extra learning and dedication too.  But you are not bound to any one career forever.  For inspiration, here's a list of 13 awesome people who did a huge career change.
So my friends –
If you are currently making the college major choice with fear in your eyes.  BREATHE.
If you are starting a new job and have no idea if you can make it into your career.  BREATHE.
If you are a few years in and like it, but wonder if there is something else out there.  BREATHE.
If you flat-out hate your career and want to switch.  BREATHE.
If you're a parent who wants to dump the career to be a full-time parent. BREATHE.
Then remember –
There are seasons in life.  Winter doesn't have to look the same as spring.
You. Are. Not. Stuck.  Be bold and be brave.  And lose the idea of a "Soul-Career" – there are so many other fish in the career sea.
P.S. – I love writing.  I thought I would write 80% of the time and edit 20% of the time.  That's changing.  I'm finding that I like the balance of about 60% editing work and 40% writing work.  Also, someday I may teach.  Also, someday I'd like to be an activist.  Also, someday……..