Well-being of mind is like a mountain lake without ripples.  When the lake has no ripples, everything in the lake can be seen.  When the water is all churned up, nothing can be seen.  The still lake without ripples is an image of our minds at ease, so full of unlimited friendliness for all the junk at the bottom of the lake that we don't feel the need to churn up the waters just to avoid looking at what's there.
Pema Chodron (When Things Fall Apart)
~~~~~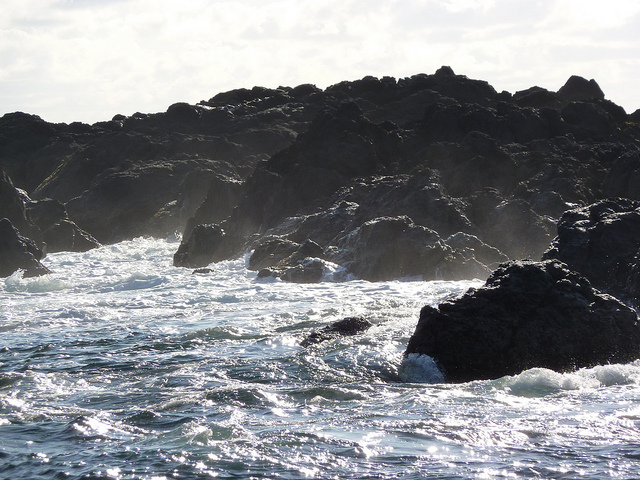 All my life I have been an expert churner.  I could churn the waters of my mind so adeptly that I never had any ability to see what was really lying beneath all the choppy water.  Any time the choppy waters eased into steady ripples, I would hurriedly begin my churning again.
My churning methods were various throughout the years.  A common one was finding a needy person and filling every second with fixing their problems.  Unfortunately, my fixing abilities were not as masterful as my churning abilities.  My fixing, to my bewilderment, would always look more like enabling really unhealthy behaviors.
Another common churning method was perfectionism/people-pleasing.  Busying myself with saying "yes" when I wanted to say "no"; and saying "no" when I wanted to say "yes".
My methods went on and on throughout the years.  Stuffing my face with food, exercising compulsively, shopping frantically – because what else can hide what's REALLY going on better than a new pair of killer shoes?
I lived in perpetual denial.  Perpetually denying that there was anything underneath my choppy waters.  No dead fish.  No sharp rocks.  No garbage.  No decaying carcass.  No non-biodegradable plastic.
I did not wake myself up from my denial.  The catastrophic mess that was 2013 woke me up from my denial.  I did choose, however, to stay awake.
My mind, my heart, my hands, my body, my emotions, my every-fiber-of-my-being was exhausted.  I had been in the height of my pretending and of my "fixing" others.  I had reached the peak.  The peak was so narrow and so sharp; my only choice was to fall.  So I let go.  I plummeted.  I divorced the man I married at the age of 19.  A former Pastor's Wife was now divorced.  I could not fool anybody anymore.  The world knew my name had now changed twice.  I no longer felt that I had to be anybody I was not.  The cat was out of the bag.
While I was busy letting go and plummeting off My Peak of Codependency and Perfectionism, I stopped churning.  I allowed the lake of my mind to still.  And I summoned all my bravery, stepped to the edge of that lake and peered in.
I saw things I did not like.  I saw things I did not want.  I saw things I had repressed.  I saw things I was embarrassed of.  I saw things I never anticipated, and I saw some things that I had anticipated.
I decided to look at them without judging them.  I decided to look at them with friendliness. I stared at my tendency to busy myself by shopping.  Instead of calling myself a vain, materialistic failure, I thought through how to be able to enjoy shopping without using it as a numbing technique.  I examined my tendency to allow people to walk all over me.  Instead of calling myself a weak nobody, I thought through how to be able to be a kind, generous person with healthy boundaries.
I gifted myself with awareness.  No more churning led to an awareness of my life.  Awareness is empowerment.  Being aware of junk allows me to start dealing with the junk.  Being aware that I can not only survive, but also thrive even with the knowledge of my own "junkiness', allows me to be kinder to myself.  It also allows me to be kinder to others: both to those who are expert churners and also to those who refuse to churn and show the world the junk at the bottom of their lakes.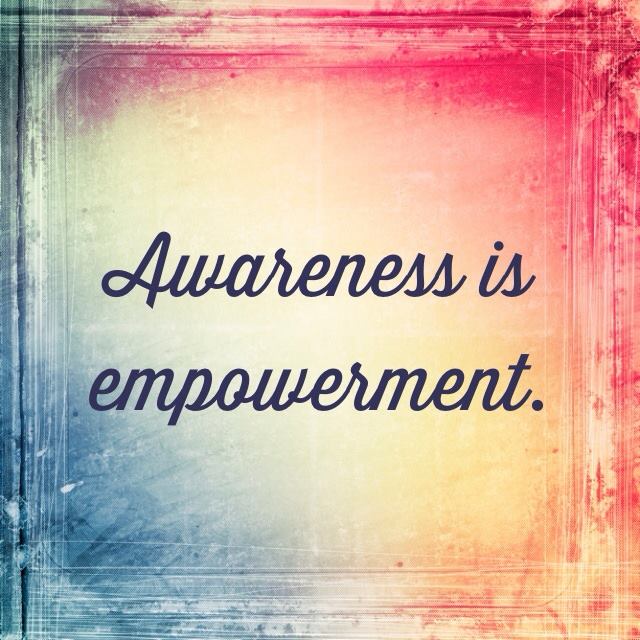 My life is now a still lake.  You can step up to the edge and take a peak if you would like.  The waters are clear enough to see what is really going on.  You will see things may be scary, possibly offensive, and definitely crazy.  But there may be one less dead fish than there was yesterday.
~~~~~
The first step toward personal freedom is awareness.  We need to be aware that we are not free in order to be free.  We need to be aware of what the problem is in order to solve the problem.  Awareness is always the first step because if you are not aware, there is nothing you can change.  If you are not aware that your mind is full of wounds and emotional poison, you cannot begin to clean and heal the wounds and you will continue to suffer.
–       Don Miguel Ruiz (The Four Agreements)
Image: Choppy Water