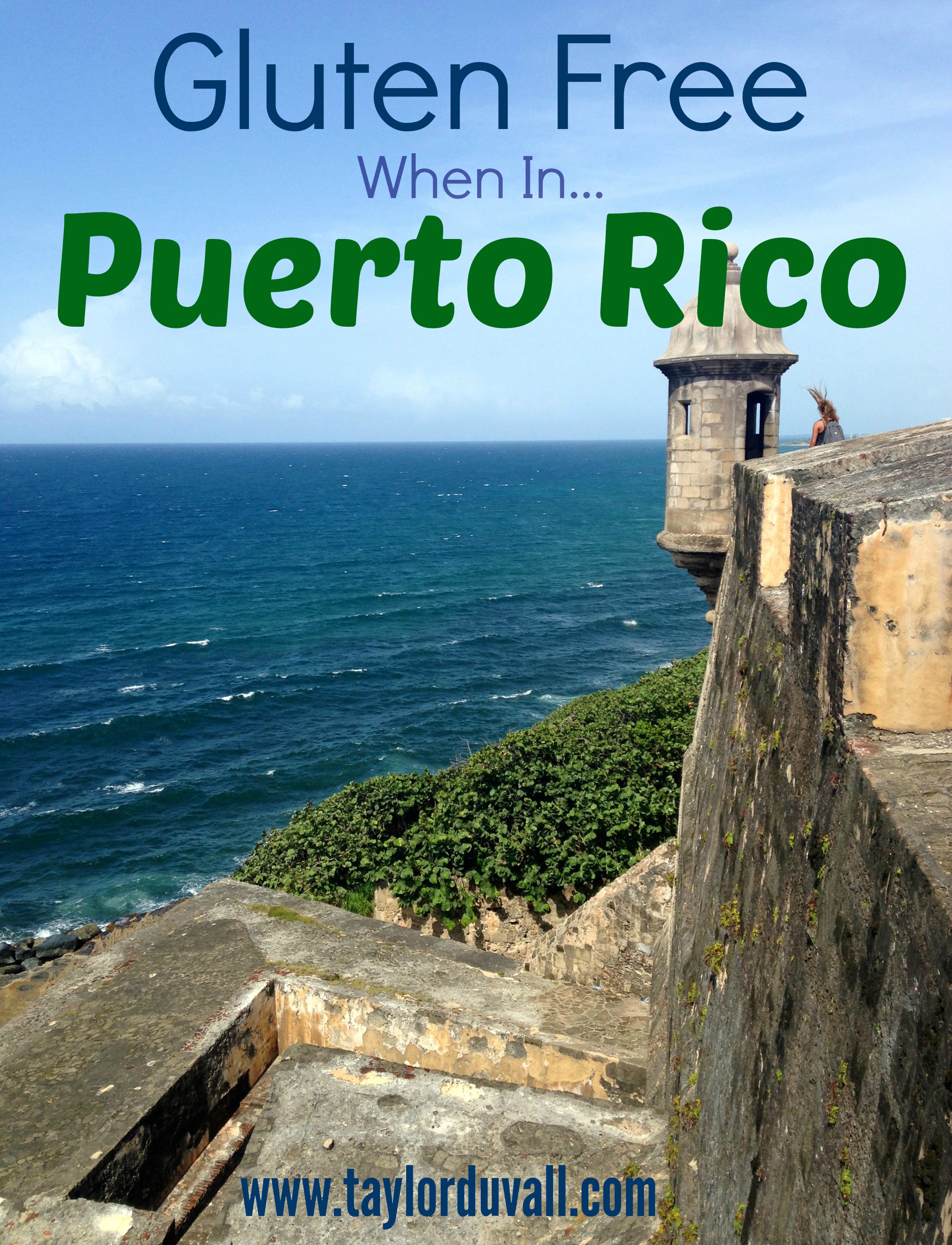 Puerto Rico is an easy vacation for Americans.  You don't need a passport, the flights are typically reasonable, and many locals speak English.  It's a great country to visit to dip your toe into traveling internationally.  In the same way, a trip to Puerto Rico is quite easy for all Gluten Freers.  Last summer, I was nervous about visiting this country with my strict no-gluten diet and was pleasantly surprised just how easy it is to navigate this Central American country with Celiac disease.
A staple of the Puerto Rican diet is Arroz con Pollo – Rice with Chicken – a perfect meal for those who eat Gluten Free.  This is no boring, bland rice and chicken either…some of the best food I've ever tasted was Puerto Rican Arroz con Pollo.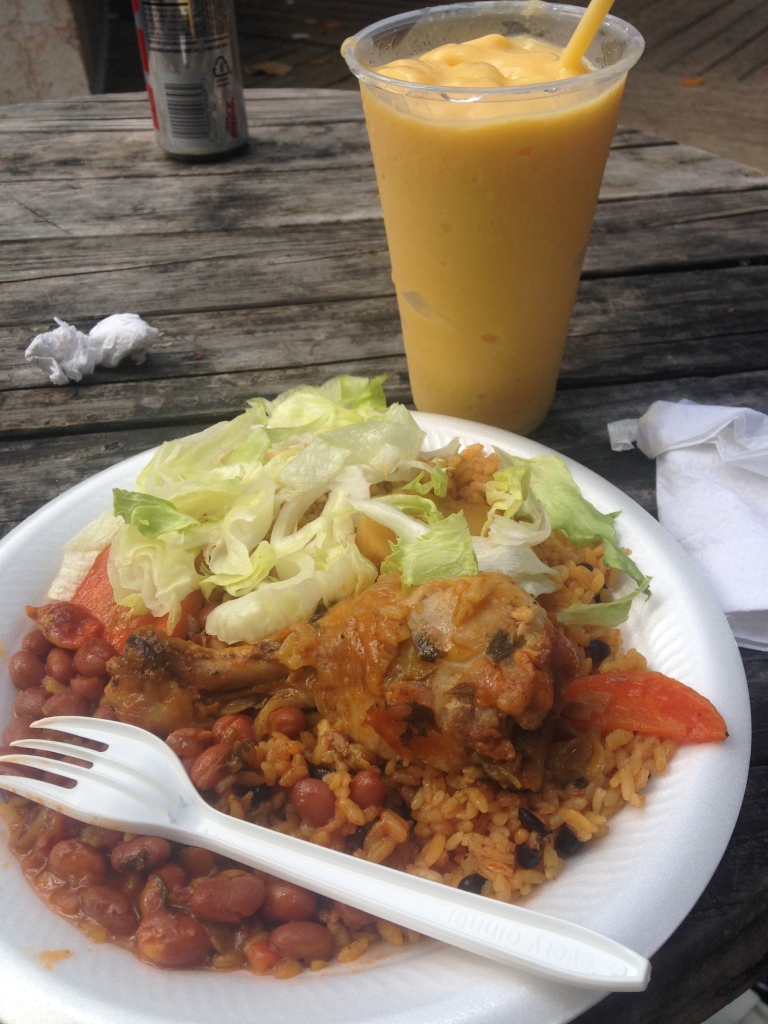 I ordered the above Arroz con Pollo and fresh Mango smoothie at a little shack on Flamenco Beach, only the most beautiful beach my eyes have seen: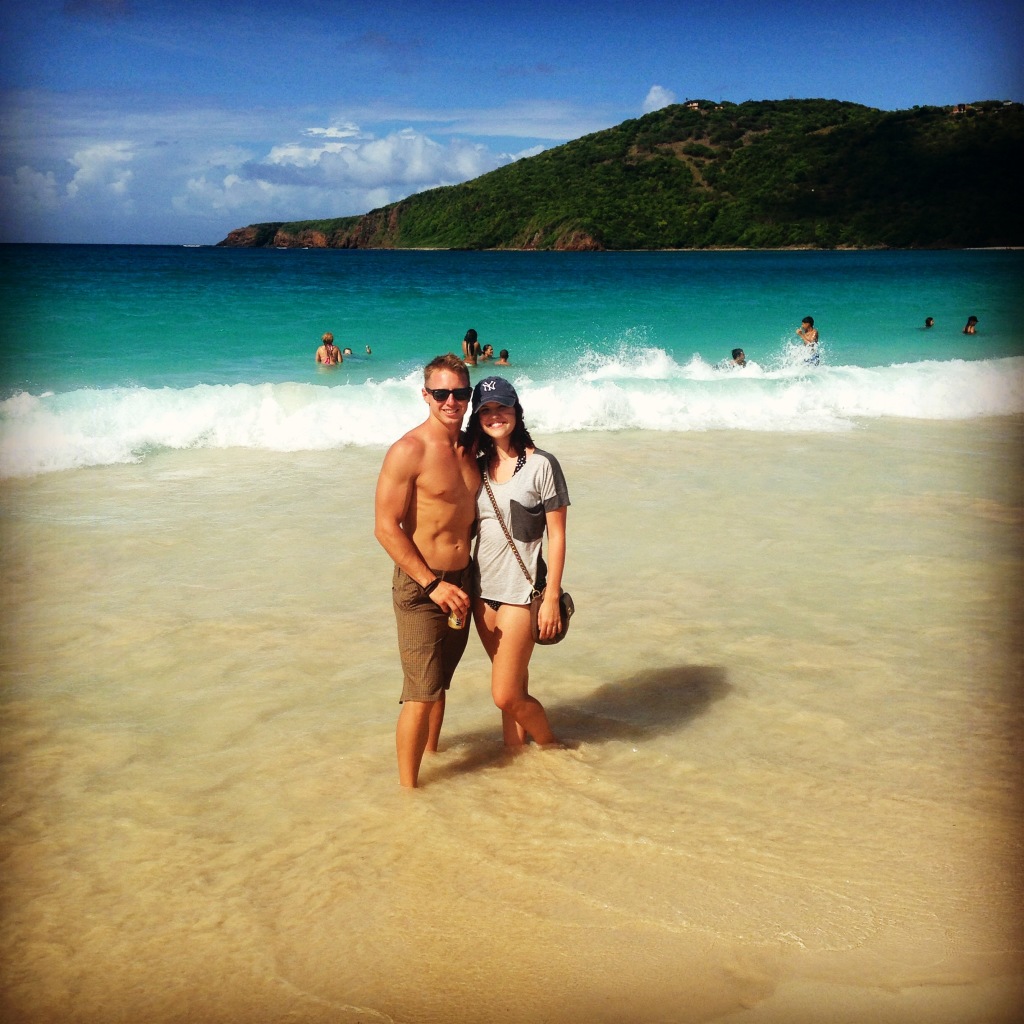 The food was truly fantastic.  Don't let the styrofoam plate confuse you, it's tasty tasty tasty.  At first, I was concerned because there were so many bees swarming around the beach and food area, but they left us alone.  Apparently it is a normal occurrence.
Chicken can be found prepared in other ways as well.  One of the best meals I had during my stay was in a little restaurant called La Jaquita Baya, right across from our hotel, Ciqala.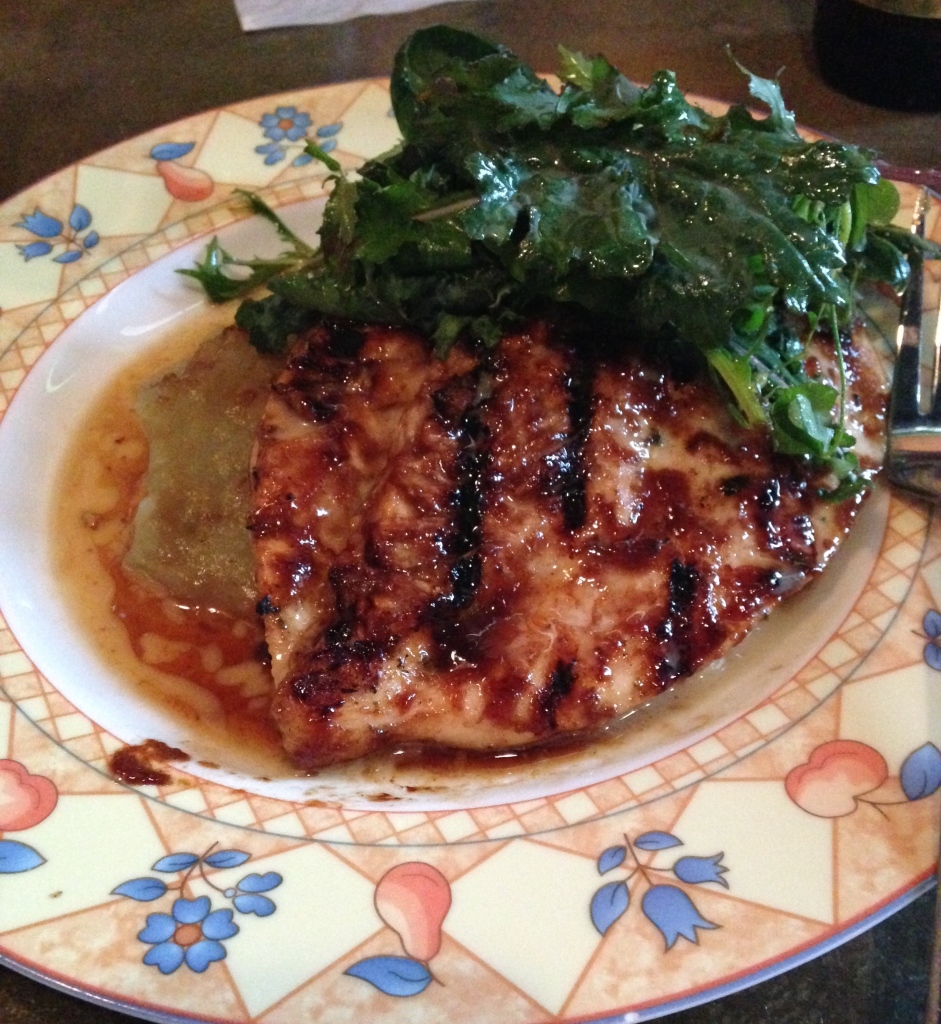 Everyone in our group loved this restaurant so much, we went back twice.
Plantains are another staple in Puerto Rican cuisine.  Friend plantains are wonderful and addicting.  When they are fried, they are called Tostones.  Then you dip them in a mixture of mayo and ketchup.  Gross, right?  Except totally not! It ended up being one of my favorite things on the trip.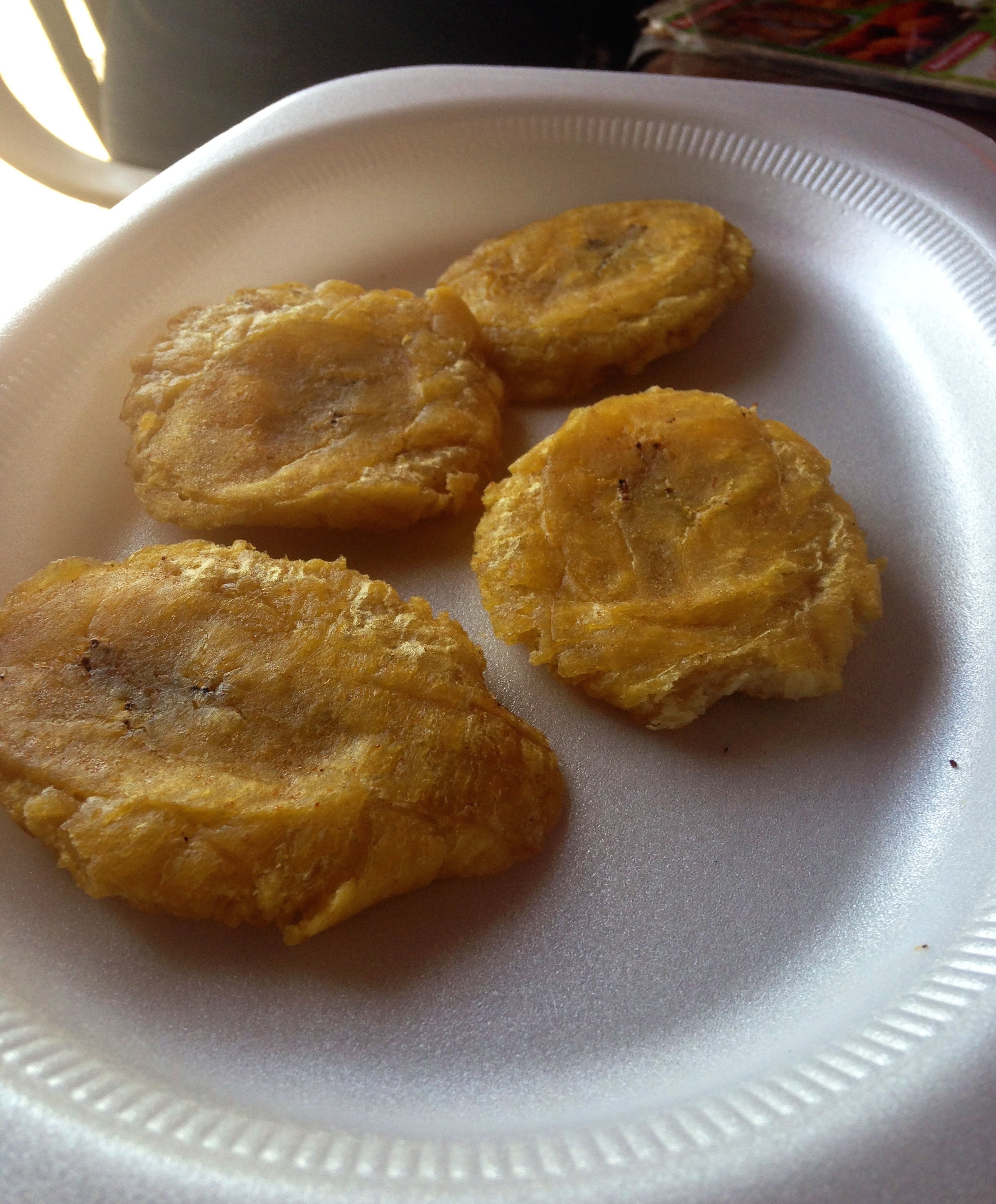 A common dish I had during my trip was Mofongo, which has a base of mashed friend plantains.  You guys.  So. Good.  You must get it.
Now, if you decide to go on any adventures while in Puerto Rico (and you should!), I highly recommend booking your tour through Acampa.  Our tour guides were knowledgable, funny and friendly.  They guided our group through the Toro Negro rainforest – we zip-lined, rock climbed, repelled, and hiked our way through the most gorgeous greenery.
After we were done exploring, they provided a homemade, authentic lunch.  Before your adventure, they give you a sheet to fill out and ask you to list any food allergies.  They were so attentive to my Gluten Free diet and provided a lunch entirely geared toward my needs. So delicious.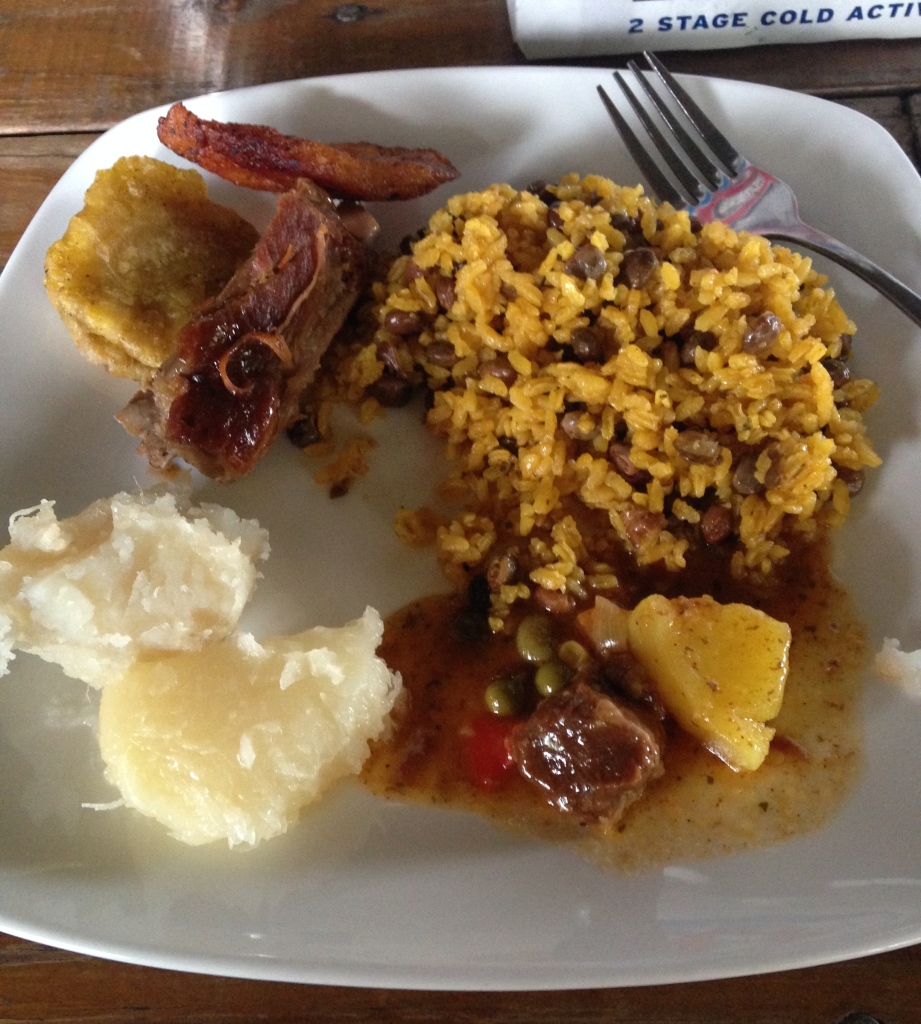 The popular Puerto Rican beer is Medalla.  Just like all the other beers we are familiar with, it is not Gluten Free.  However, Puerto Ricans happen to have a phenomenal rum, Don Q.  I made Don Q con Pina (run and pineapple) my drink of choice for the entire week.  And when I say the entire week, I mean it!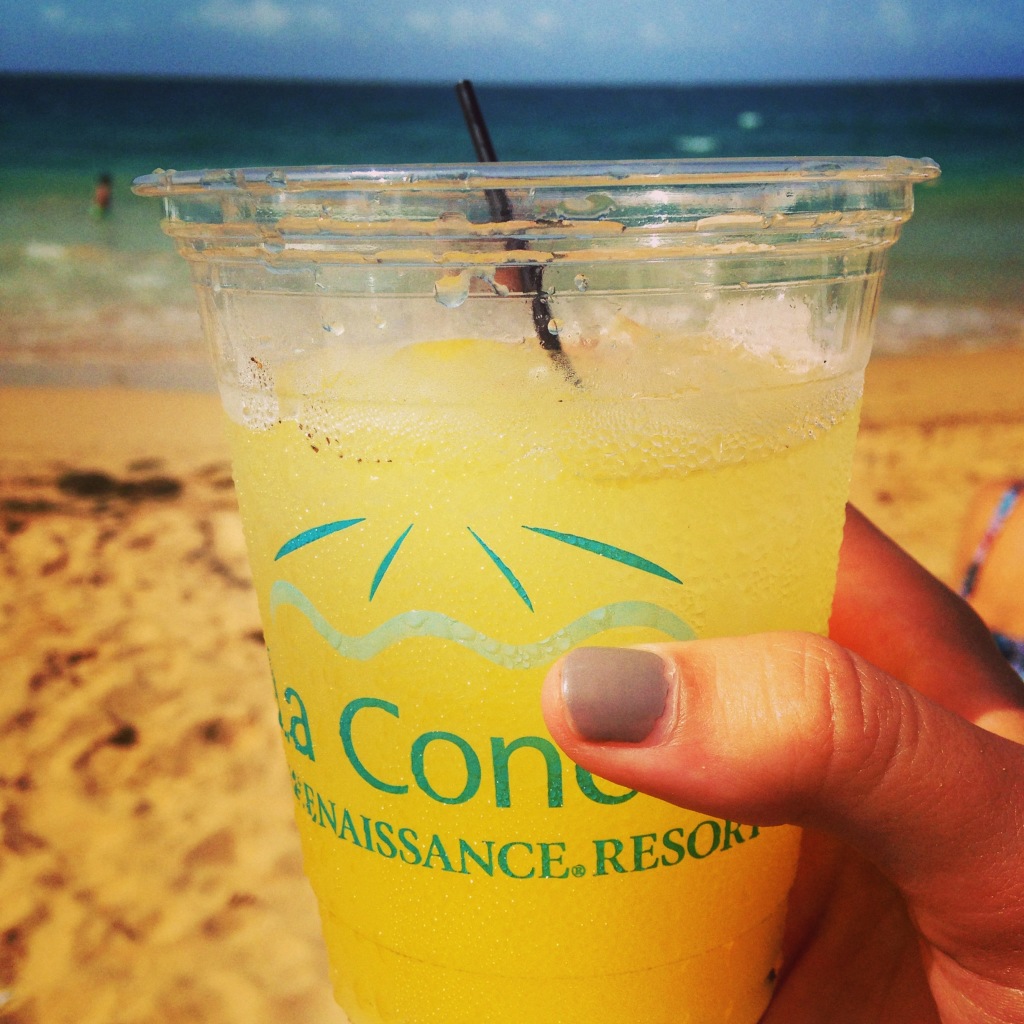 Keep in mind that the water is safe to drink in Puerto Rico.  I even drank out of a stream on our rainforest adventure!
Now, just because the base of Puerto Rican diet happens to be filled with Gluten Free foods, does not mean everything is Gluten Free.  Almost every restaurant I went to had an English speaking staff member who could tell me what, if anything, had gluten.  We did have a Puerto Rican in our group which helped immensely, but it is still possible to figure it out even without a native/fluent Spanish speaker.
I rarely had to think too hard about what to eat.  Gluten Free in Puerto Rico was a stress-free experience, exactly how a vacation should be.  So, if you have Celiac or a Gluten Intolerance, rest assured that this country is a safe vacation spot for you!