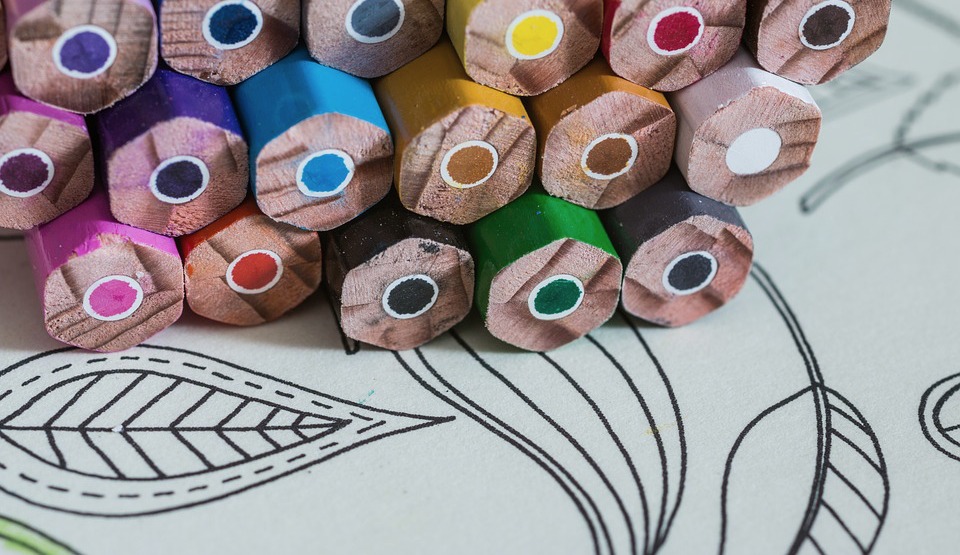 Amazon's books best seller lists have been filling up with…adult coloring books. Yes. As of today, 20% of Amazon's current top 20 book best sellers come from coloring books created for and marketed to grownups. If you think I'm kidding about this being a huge thing, look HERE.
This may seem crazy to you, but it doesn't to me. I've already jumped on the adult coloring book bandwagon. I'm a proud owner of a 36 pack of Crayola Colored Pencils and a coloring book of my own. There's a reason behind thousands upon thousands of grownups purchasing coloring books for themselves:
Adult Coloring Books are a serious stress-buster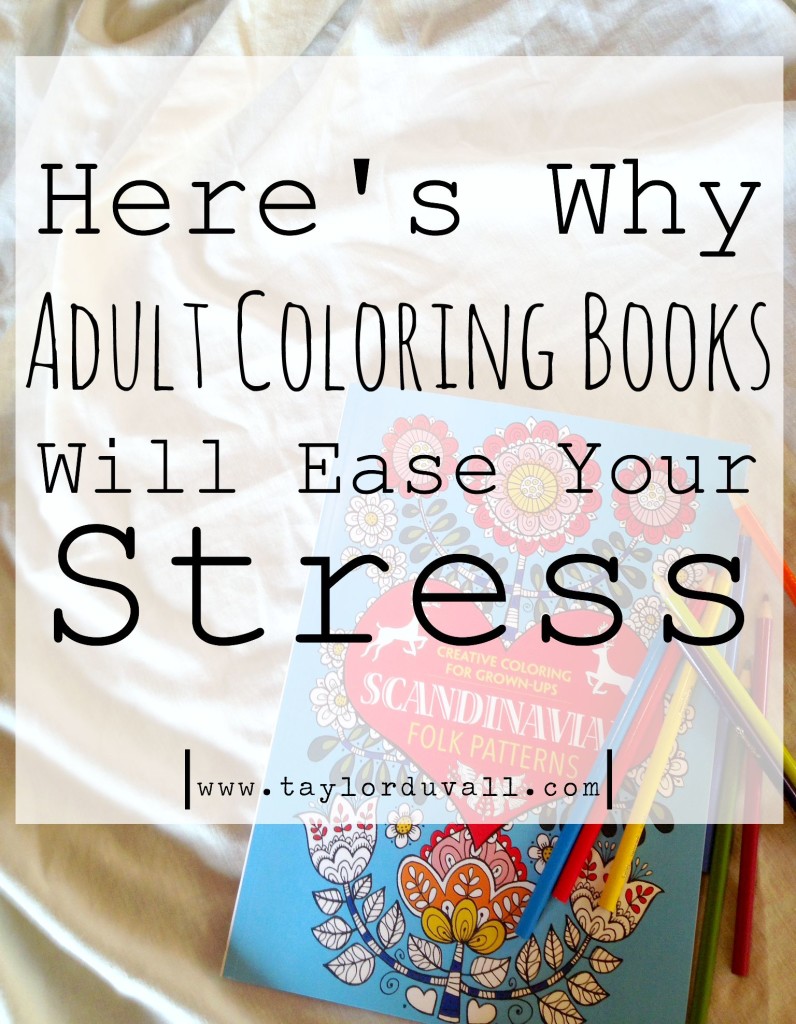 1. Coloring is Mindful
Therapists are actually recommending coloring as a therapeutic activity.  When you focus on coloring-in these small areas, your awareness gets brought to the page instead of worrying about all of life's stresses.  It creates a sense of mindfulness, being aware of only what you're doing in that moment.
If that sounds super hippy-dippy to you, know that it did to me too.  Until I tried it.  It has calmed my anxiety attacks, stopping them right in their tracks.  Who needs Xanax when you can have Crayola? (Disclaimer: I am not a medical professional by ANY means, and you should never take my sarcastic and witty, if I do say so myself, advice over that of your doctor.)
2. Coloring is Creative
Working with different colors and patterns is an unchallenging way to flex your creative muscles at the end of the day, and creativity is known for combating anxiety.  Many people don't get the opportunity to express themselves creatively at work during the day.  By the time they come home, they may be too exhausted to start a serious, complicated creative project.
Coloring to the rescue

3. Coloring is Simple
How many times in your life do you get to start and finish a project in a single sitting?  If you're anything like me, I'm bouncing from this to that, back to this, and over to that all day long.  Coloring one sheet of an adult coloring book is something that can be started and finished – simply.  And it's not hard.  It may be a small feat, but simplicity is worth gold – especially when it comes to an anxiety-filled life!
If you think adults around the globe are coloring in Disney Princess and dump trucks, think again.  These adult coloring books are incredibly detailed, intricate, and beautiful even before a stitch of color hits the page.
Here are a few of my favorite coloring books (click on the links to learn more!):



If you're prone to stress, like I am, don't knock adult coloring books until you try them.  You just may have fun getting in touch with your inner kid again!

*Affiliate disclaimer: Some links are affiliate links. This means if you buy a product I suggest, I may receive a commission at no cost to you. As ALWAYS, I only recommend things I believe in or use myself. Nothing I am not totally crazy about will ever be promoted on this blog.*