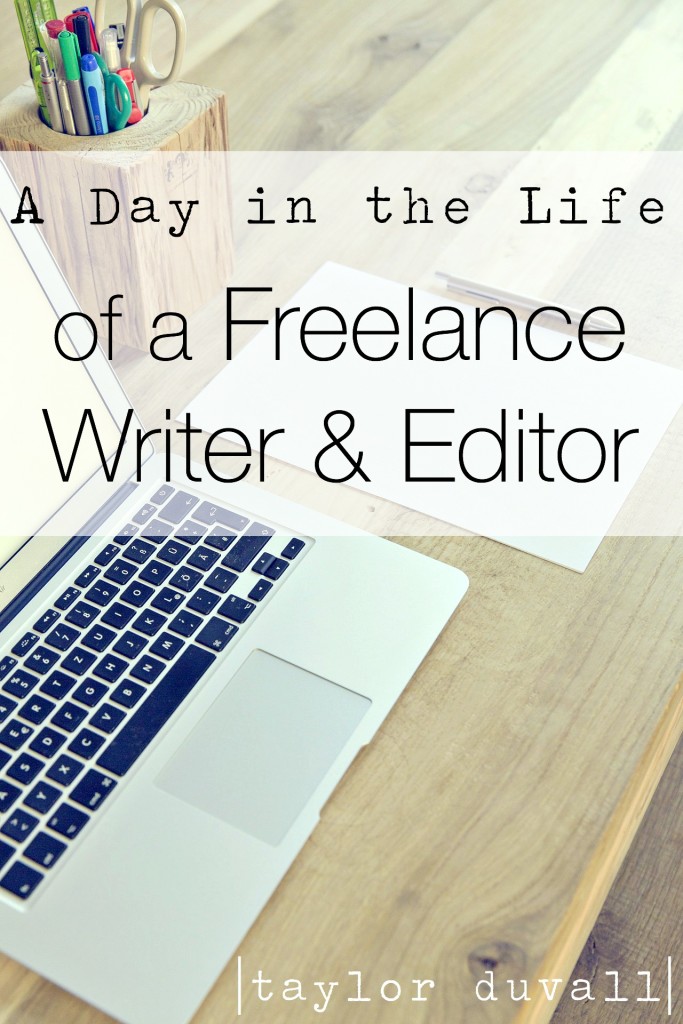 For some freelancers, their days are organized and regimented.
Then there's the rest of us.
People ask me all the time what it's like to work as a freelance writer and editor. They seem to be intrigued with how I manage to make money when we are traveling. I'll be honest – I have no idea either! Just kidding. (But kinda – it still blows my mind!)
I am a digital nomad (a creative professional who works not from an office, but the internet as she travels about). This means my daily life changes. The whole reason I chose this career was to have daily freedom and location independence. My work life changes from day to day, client to client, and definitely depending on which country we are living in.
But the bottom line is: I need money to support my adventures. So I have tried to make my work days as structured as possible. This also allows my clients to know they can depend on me.
What Do I Actually Do For Work?
Lots! Typically, I write for companies that focus on women's interests, health/wellness, and travel, but my clients vary. Projects could include:
Write blog posts for companies and publications (my #1 source of income)
Write 'about' pages, sales pitches, product descriptions, social media posts etc. for various companies.
Write resumes/bios for professionals
Edit web content/ebooks
Keep my own blog
How Do I Choose My Days Off?
When I first started freelancing, I was still trapped by the typical two days off in a row, Saturday and Sunday. Now, I have learned to take the days off when it makes most sense. There may be a few cons to being a freelancer, so I might as well take advantage of the pros and take days when I need them!
We have been taking days off during the week in Rome to have somewhat smaller crowds. Last week I took Tuesday off to go sightseeing and Friday off to visit the Colosseum. This week we are going to Florence, so I will take those two travel days off.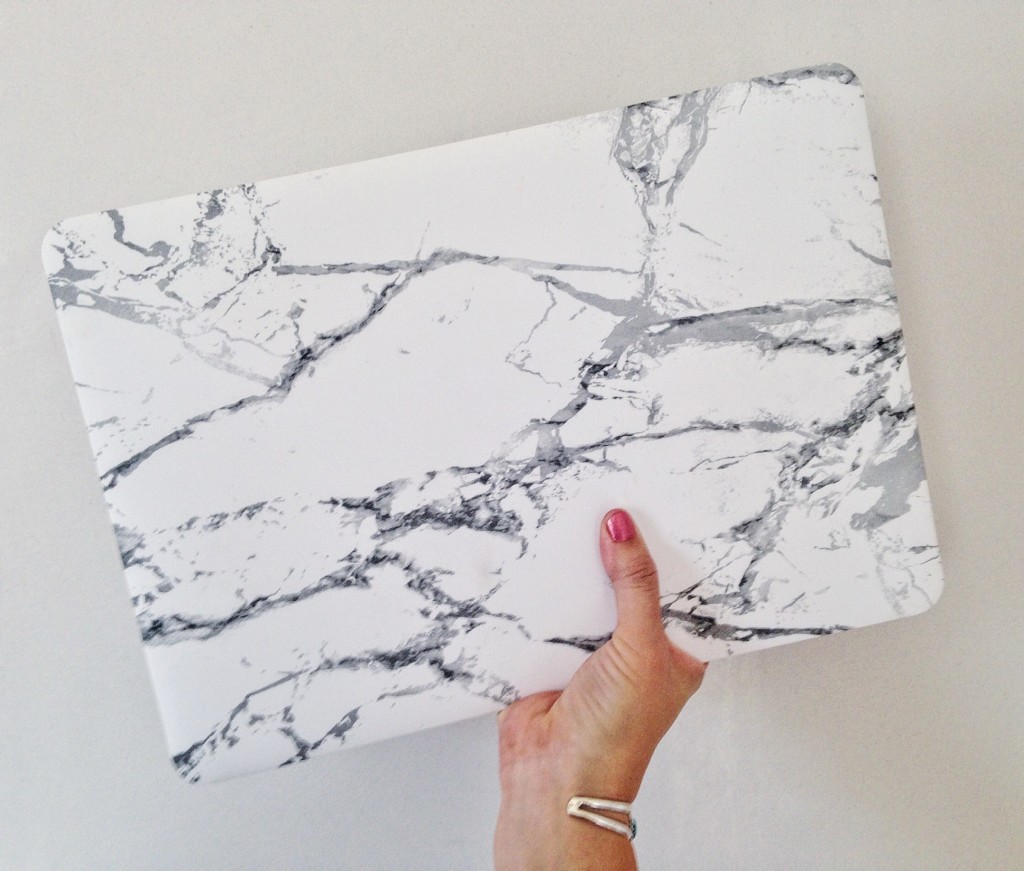 This is my new marble laptop case. I adore it. It makes me want to work more. 
Do I Work At Home Or At A Coffee Shop?
98% of the time, I work at home. This is probably atypical, but I concentrate best in my own space. Once in a blue moon, I'll get antsy and move to a coffee shop. When I was living in Costa Rica, I actually worked at a co-working space a couple times a week. I really liked that set up too.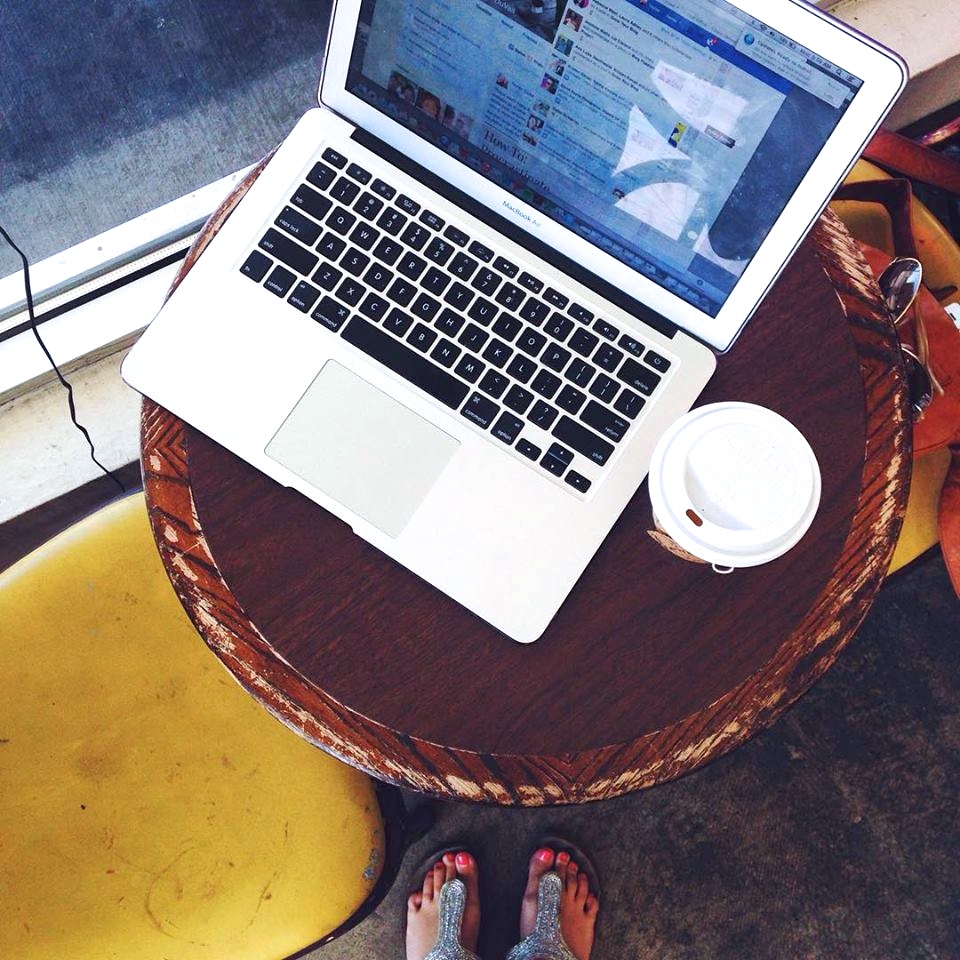 Getting some work done at a coffee shop in Las Vegas
What Does a *Typical* Work Day Look Like?
Let me repeat: this is not a fully regimented schedule. Sometimes I deviate when things pop up. This is a go with the flow job. Still, this is a general idea of how I structure my typical work day.
9:00am – Wake Up & Read
I don't set an alarm 99% of the time. I like waking up when my body is ready. I typically stay in bed for about an hour to check social media and read. As a bibliovore, this is my #1 time for reading. I like easing into the morning with a good book. I also strongly believe that to be a good writer, you need to be a good reader. Right now, I'm reading The Bell Jar.
10:00am: Workout/Yoga
I prefer morning workouts. While we were in Costa Rica, I would often go to a morning yoga class. In Italy, I've been either doing a YouTube video or using my resistance bands for about 20 minutes.
10:30am: Get Ready & Have Breakfast
I am NOT a morning shower lover. I'm at my most productive late morning/early afternoon, so I hate wasting that time blowdrying my hair. I will rinse off with a washcloth after my workout, tie up my hair, put on a bit of makeup, and call it good.
Breakfast is typically eggs with veggies or yogurt. If I have gluten-free toast, I'll have that with peanut butter and half a banana.
My favorite mug to work with!
11:00am: Check Emails & Pitch
As a freelancer, checking in with my clients is my #1 priority when I start my day. I see if new projects have been ordered or if changes have been made. Also, I will respond to any new clients who reached out.
Then on some mornings I will send off a pitch or two to get new work. This process varies. Sometimes I reach out to a company I believe in to talk about doing writing and editing work. Sometimes I check job boards. Sometimes I network on social media.
11:30am: Start The Project I Am Most Looking Forward To
I know they say to get the hard stuff out of the way first, but that can put me in a bad mood. It also zaps all my creative power for the things I'm excited about. I like to start with the project that excites me. Sometimes this is my own blog; sometimes it's client work.
12:30pm: Switch To The Project I am Least Looking Forward To
Finally, it's time to begin tackling either the hardest project or the project I am not excited about. I will work hard to finish it before lunch, so I can enjoy the second half of the day.
2:30pm: Lunch
I love lunch. If it's a workday, I typically try to make food at home or go someplace close by. These aren't my days for sweeping and winsome lunch dates. In Italy, we have been sautéing veggies and meat for a filling spaghetti.
Many times, Kyle and I will chat during this time. I also might take a walk or run to the grocery store for dinner items. I try to use this time to play some music on my guitar too.
3:30pm: Social Media/More Emails
I try not to waste too much time by going to my email repeatedly. I normally recheck in with my emails after lunch and then spend time on social media. Facebook typically starts out work-related and then a James Corden video will pop up on my feed, and I'm lost forever.
4:00pm: More Projects/Blogging
I try to work hard for a good chunk after lunch. While I'm working, I will listen to music. If I'm in deep thought, I normally opt for instrumental music on Spotify. If it is an easier project – like blogging for my own website – I'll often listen to chill music. My latest fave is Foy Vance (thanks Emily at Ember Grey for the recommendation!)
I do normally get up and walk around a bit in the middle. I may see what Kyle's painting, make a snack, go for a walk, or just sit on the couch for a bit.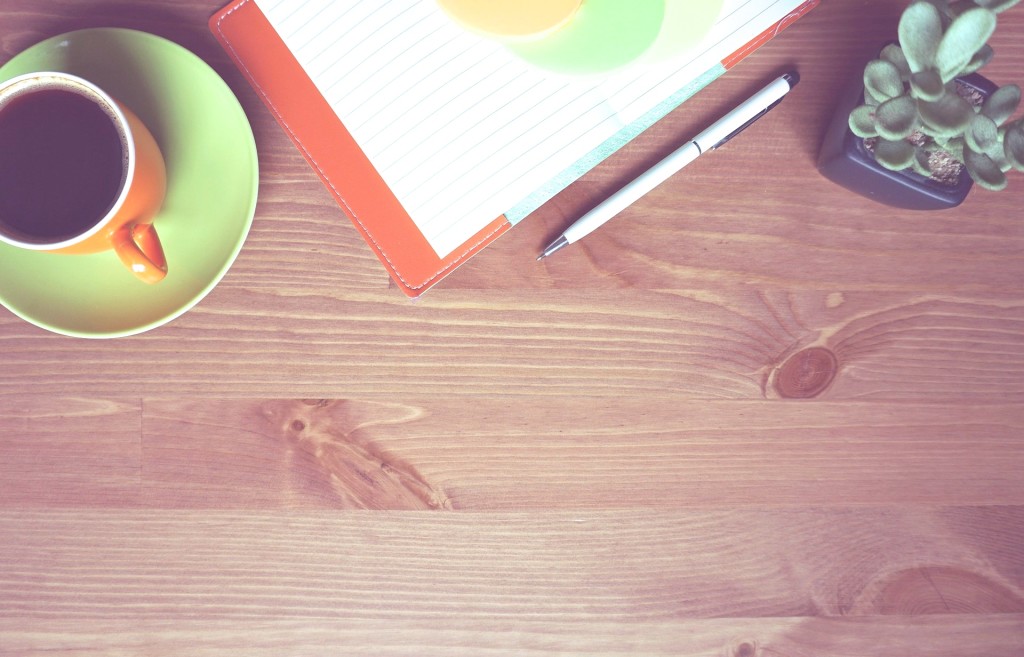 6:00pm: Finish Deadlines, Send Invoices & Check Emails For The Final Time
This is my time to tie up loose ends. I normally try to wait for all my invoices until the end of the day. Like only checking emails a couple times a day, if I kept going back and forth to my invoicing system, I'd waste minutes. As a freelancer who only gets paid for billable minutes, I don't like to waste a single one.
7:00pm: Start The Dinner Process
I probably cook dinner 1/3 of the time. Kyle definitely cooks more than I do. We have no written rule or set days. It's basically who gets to the kitchen first. I'm a better sous chef than I am a head chef, so I often come in and chop veggies or boil pasta for my guy. Music during dinner preparation is a must! Country is a dinner go-to for us. I heart Sam Hunt.
Side note: In Italy, we have spent a few evenings enjoying aperitivo, the evening pre-dinner cocktail at some of the bars. This means, we don't start dinner prep until about 8pm.
8:00pm/9:00pm: Shower, Read, Play a Game, or Watch Netflix
I will often take a shower after dinner. I only wash my hair about once a week (It has saved my damaged hair! I use dry shampoo in the mornings), so it rarely takes long.
Then it's relaxation time. Most nights I read a bit, then we end up playing a game or watching a Netflix series we are obsessed with. Normally, we get obsessed together (we just went through a Modern Family binge), but recently I've been watching Call The Midwife (LOVE) while Kyle watches Peaky Blinders.
This time could also be used for: seeing friends, playing music, cleaning, making phone calls (I'm the stereotypical introvert who hates talking on the phone, but I realize it's a must when you're living abroad), or going on an evening stroll.
12:00am/1:00am: Bedtime
I'd be lying if I didn't say I always go through social media when I get to bed. I know, I know, I shouldn't. But I do. I don't smoke. I don't do drugs. I exercise and eat well. Allow me my one vice.
---
You will probably notice two things:
I work only about 6 or 7  hours a day. This is for two reasons:
I find that with creative work, I hit a wall at a certain point. My brain will not write or edit one more word after about 6 hours. I won't be productive, so I might as well do something else.
I sleep about 8 or 9 hours a night. This is for two reasons:
I have a benign heart problem that causes my resting heart rate to run about 105bpm. I have learned over the years that I can either live in a state of worn out, or I can sleep a lot and have a productive day.
The whole concept of denying our body rest in pursuit of the hustle is disturbing to me. My mind is my tool. If I don't let it rest, it won't be as brilliant as I need it to be!
That's it, folks – a day in the life of a freelance writer and editor.
If you too are interested in abandoning the traditional job life in favor of the freedom to pursue an interesting life you love, email me: taylorduvall1@gmail.com … I will send you a half off code to my The Interesting Project Workbook and be available for any questions!
If you are looking for a writer or an editor, be sure to check out my Work With Me section!