Oh hey there, friend!
Long time no talk!  December was a busy month for me, and I didn't get around to reaching out to my readers as often as I would have liked to.  I've had my hands full with new client work, rearing up for launching my blog's new focus for 2016 "Pursuing Interesting," creating two ebooks, and enjoying the holidays.
…Speaking of holidays…  I thought I'd share what our Costa Rican Christmas looked like this year.  I was a bit bummed to be so far away from my family in December, but we made the best of the situation and ended up having a fantastic Christmas Eve and Christmas.
Trees aren't so easy to come by in this little beach town, so The Boyfriend created one out of trash bags.  If you think it's lame, I don't think we can be friends.  It was basically the coolest part of our holiday.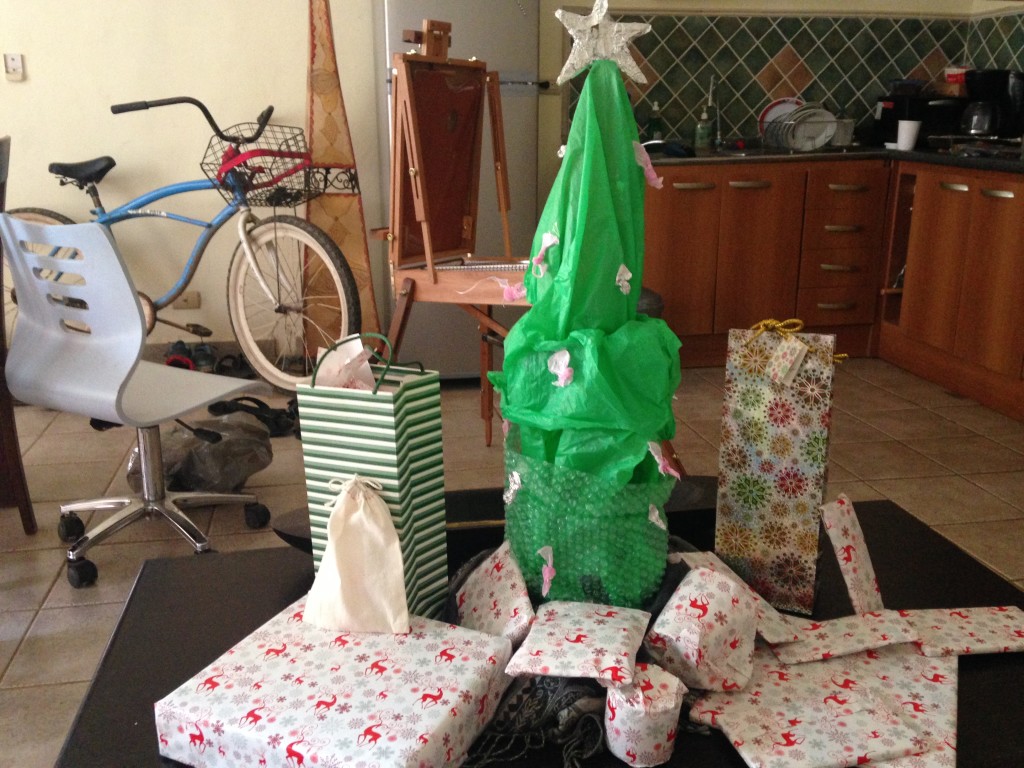 I also embraced my artistic side over the holiday break, but let's just say that we will be leaving most of the painting to the expert from now on.  My giftings are elsewhere, but hey look at this glamor shot!
For Christmas Eve, we took a walk on the beach, relaxed a bit, and then met up with some lovely friends to spend the evening at Black Stallion, a ranch in the next town over that offers zip-lining, horseback riding, and the most delicious BBQ dinner family style.  We partook in the dinner.  Beyond tasty food and fun cocktails, the entire place was decorated for Christmas, which made my little Christmas heart soar.
The occasion was so momentous, I actually put on makeup and did my hair.  (I've missed that a bit if I were being honest! There's something fun about a casual beach town, but there's also something fun about eye liner and flat irons.)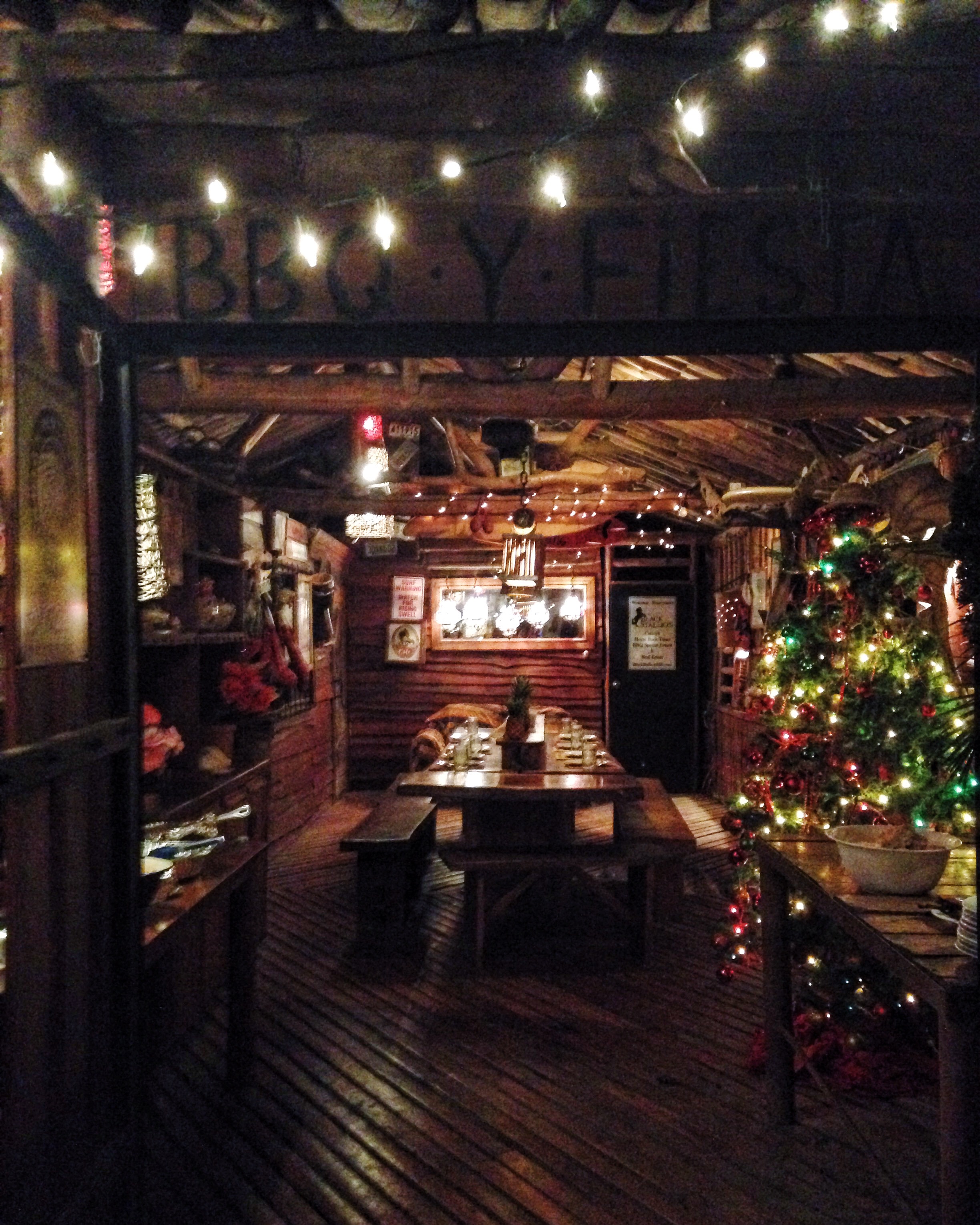 There was also plenty of goofiness…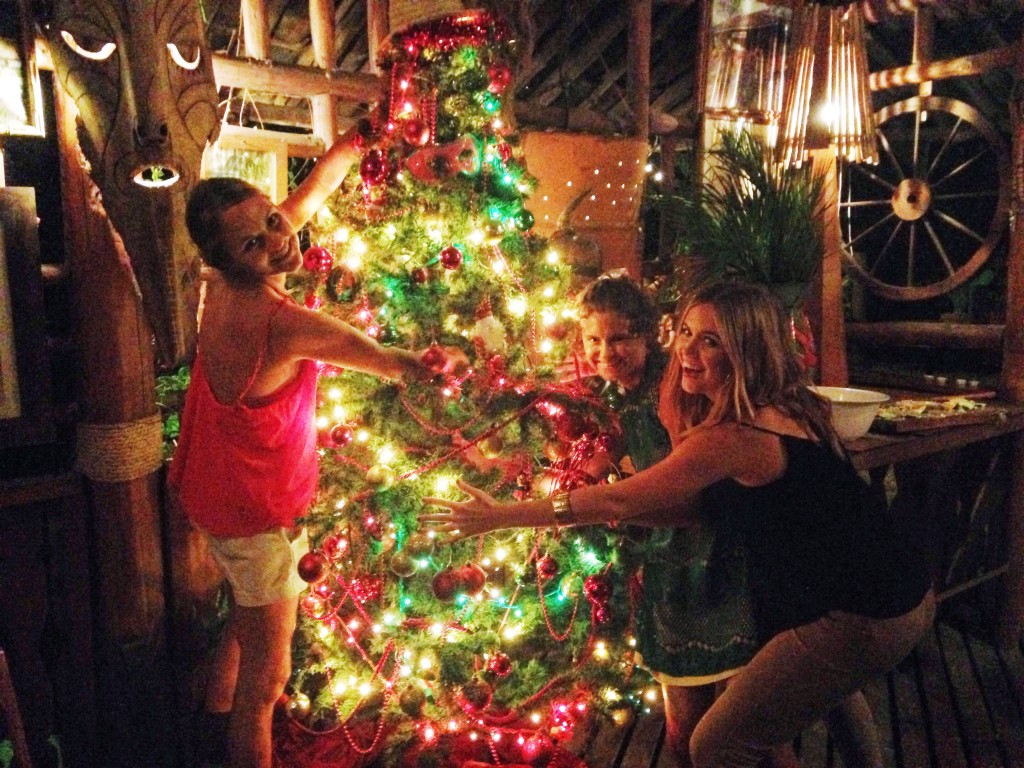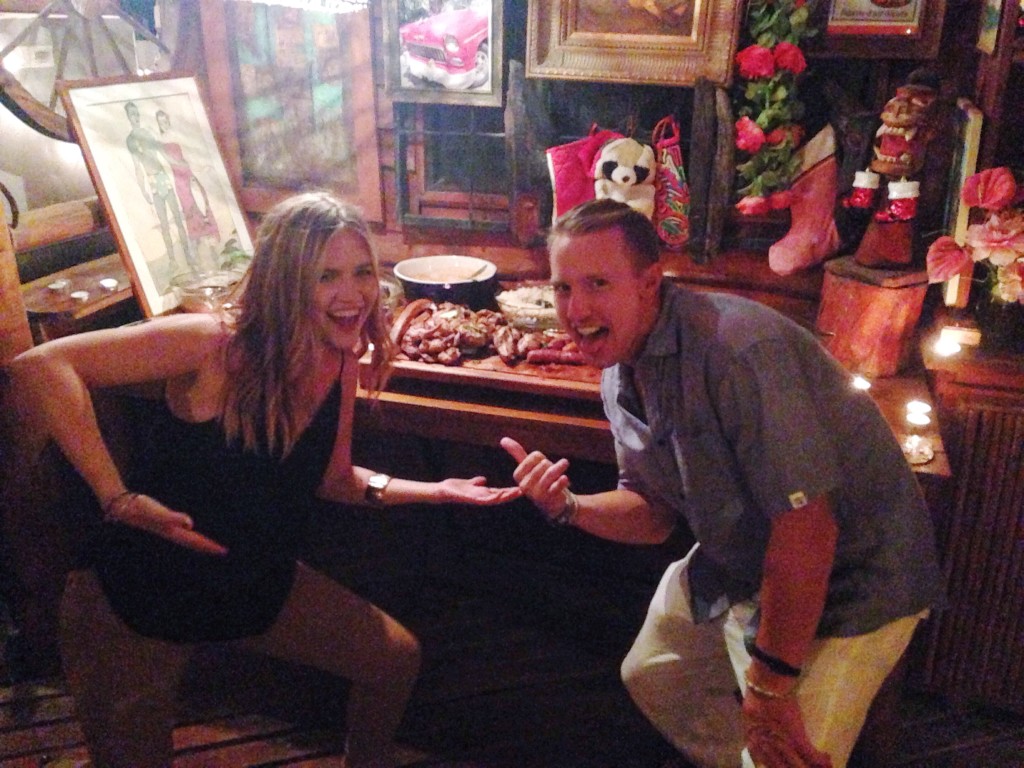 This picture was taken right after I accidentally slapped The Boyfriend across the eye.  This is when I convince you I'm not violent.  See how lovingly I took care of him after injuring him? That's true love.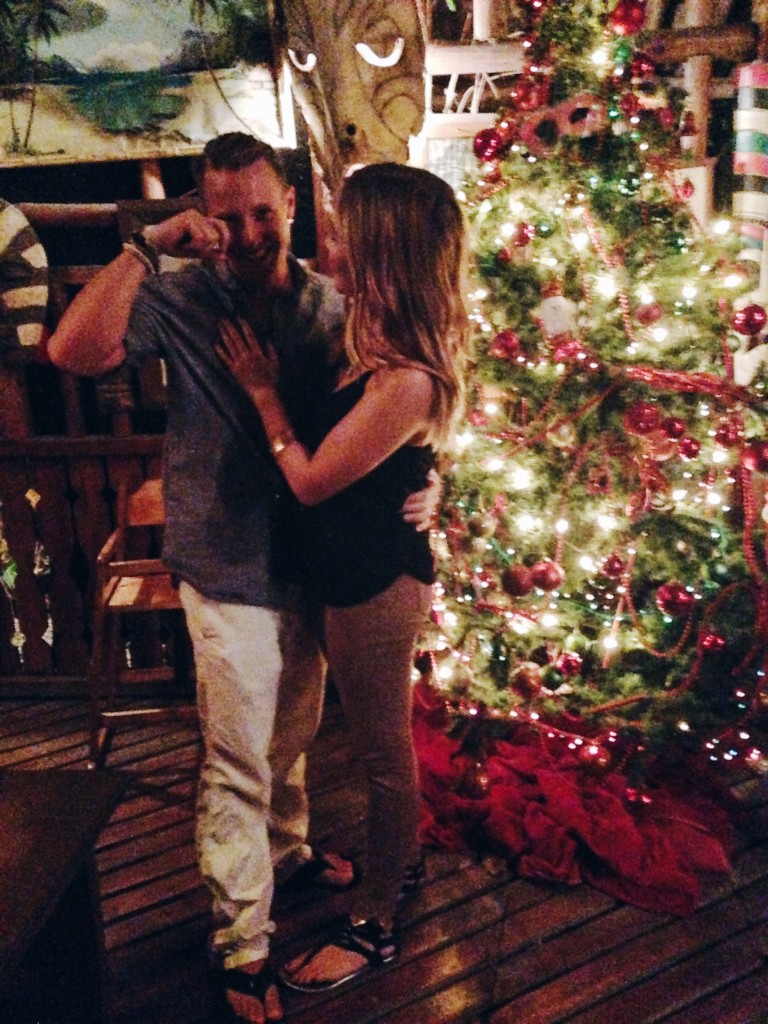 Christmas Day began with the two of us enjoying mimosas and french toast with whipped cream (we went the healthy route, as you can tell!).  Santa even visited us and brought us lots of fun gifts.  That was really creative of Santa because there aren't that many stores and definitely not a large variety of things within those stores here in good ol' Costa Rica.
We spent a couple hours at the beach.  I can't even describe how busy it got overnight with Christmas tourists.  I wouldn't normally put Costa Rica and Christmas together, but apparently thousands of people do!  The sand was covered in beach lounger after beach lounger.  Also, I have yet to see so many fake boobs here as I did on Christmas.  And nothing makes you think of Christmas more than that.
We came home to eat junk food and watch Miracle on 34th street.  Then we went out to watch the sunset at a new local rooftop bar with a gorgeous view (but seriously overpriced drinks!  I think they didn't realize we aren't in Laguna!).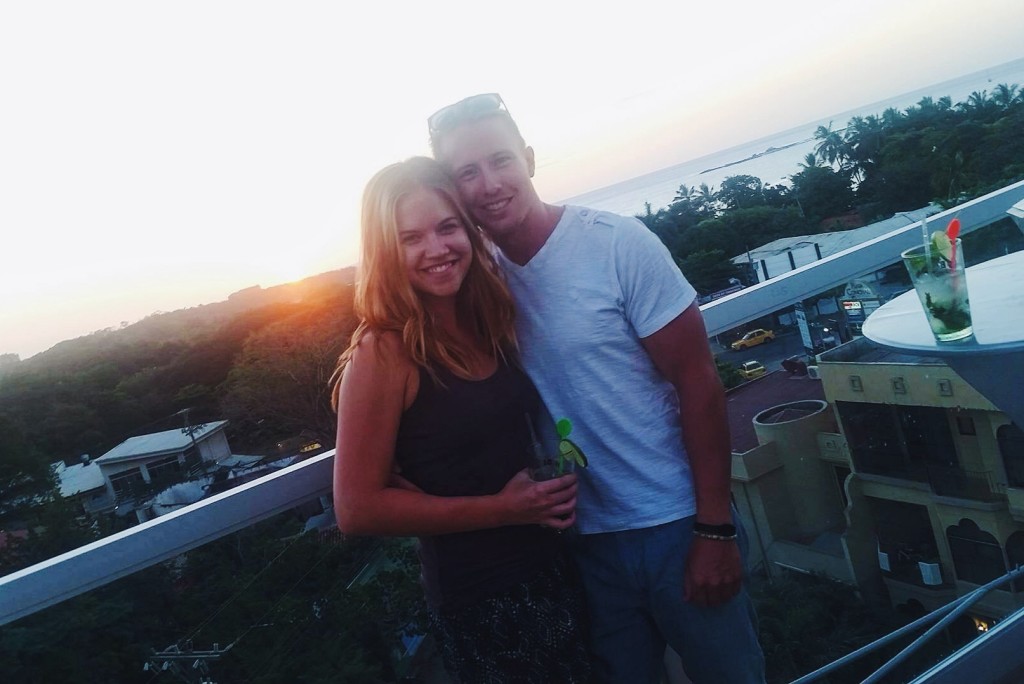 After $3 a sip, we went home to make a real dinner.  Like a grown up dinner.  We roasted chicken, sautéed mushrooms and other veggies, and even made oven fries.  When I say "we," I really do mean WE.  The Boyfriend splits cooking duty with me equally.  That's a man.
Overall, we had a lovely Costa Rican Christmas!  It was nice to start our own traditions as a couple.
I cannot wait for all the fun new stuff that I will be sharing with you on my blog this new year!  I'll see you again on the 1st of 2016!  Remember to make your "Pursuing Interesting" resolutions (click here to learn more!)
Tay xo