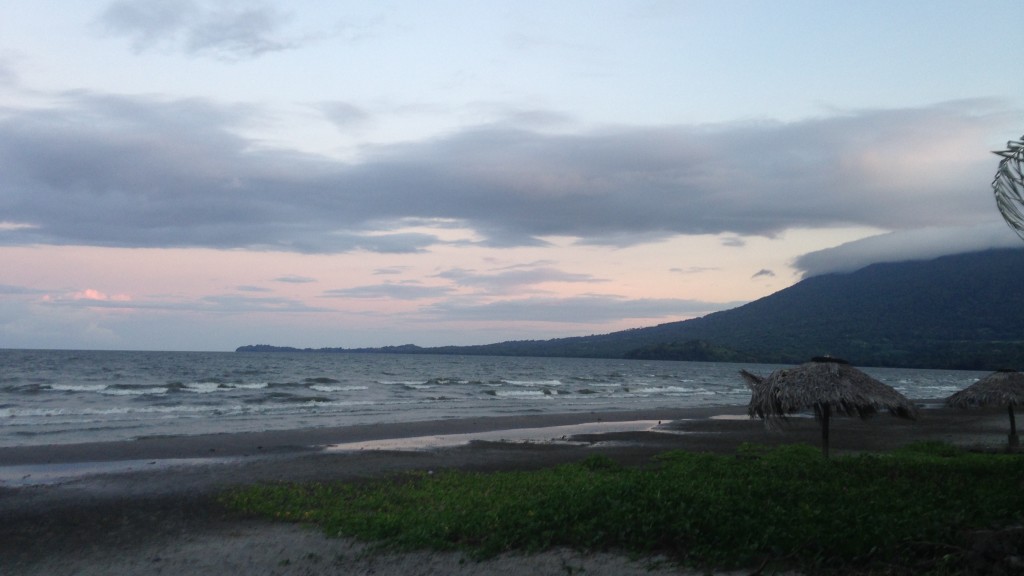 Living abroad offers so many incredible experiences.  I feel grateful everyday for the ability to live in and travel to foreign countries. But, like everything else in the world, it comes with pros and cons. One con to living abroad is that family is so far away on the holidays.  This was my second year in a row missing Thanksgiving with my family.  Not gonna lie, I felt a little sad about it.
We did everything in our power to make our Central American Thanksgiving the best we could, and it turned out magical.  I loved everything about our holiday (minus the missing family – teary eyes!).
We started out at a gathering of expats for a traditional Thanksgiving meal with a massive (and massively delicious!) turkey and mashed potatoes (and other goodness).  Then we visited another group of friends for a serious round of charades.
*Sorry for the blurry photos.  I was having too much fun to think about taking some serious pics.  You get the gist: big bird, lots of people.*
The next morning was Black Friday.  AKA: That Time Taylor Lost the Keys Before We Left for Nicaragua.
The Boyfriend and I were to leave for the Island of Ometepe in Nicaragua at 7am. Of course, this came with a few "hurdles."  We woke up bright and early and went to meet our shuttle, only to realize our keys were nowhere to be found! Apparently, I was a bit distracted from all the fun we had on Thanksgiving that I left our keys in the door when we came home that night.  (I may or may not have priors for doing this very thing).
So, we missed our *nonrefundable* shuttle.  I was, of course, in hysterics.  Which really helped the whole situation, you know.  An emotional woman is the key to logical thinking.
We had visions of the keys being stolen and having to replace our dead bolt before we left.  And let me tell you.  This would not have been an easy task here in Costa Rica.  It's not like we have a Home Depot a few blocks away.  Right before all hope was lost, our security guard brought up the keys the night guard left in the office for our safety.
One of our dear friends found a private shuttle to bring us up to the border, and we were saved!
I knew our time at the Island of Ometepe would be fantastic, but it really surpassed my expectations.  It was a dream.  I will do a full travel guide post next week, but for now I'll share some of my favorite pics!