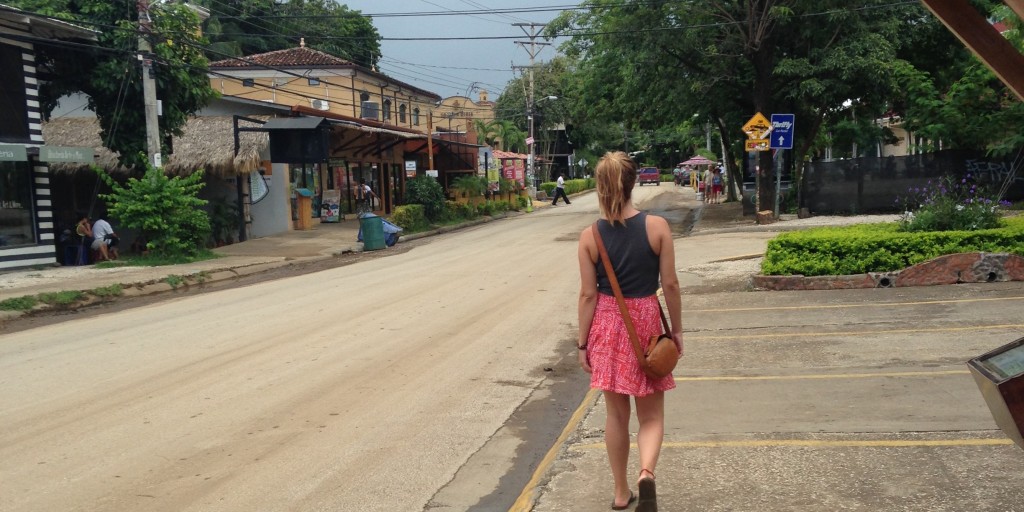 I've always had a car. I never considered NOT having a car.  My parents had multiple vehicles when I was growing up. I purchased my first car when I was 17 and sold it a couple days before I left for Costa Rica. Since then, I've been living without a car.
Car-less.
Not having a car in Las Vegas would have been a whole lot different than not having a car in Tamarindo, Costa Rica. This is a small beach town, and there is much to do within walking distance.
It's still been inconvenient at times.
Like when it rains, and we're a 15-minute walk away from home. Or when we needed to move from our temporary studio into our year-long apartment. Or when The Boyfriend's paints got held up in Customs hours away. Or when I needed to go somewhere by myself……. Or when I'm too lazy to walk to buy myself ice cream.  The hard stuff, ya know.
These instances made me realize how often I took a car for granted. I've seen contradictory facts, but if I averaged it all out, we could say that about 8% of the world's population owns a car.  That's it. The fact that I've always had access to a car means I was incredibly privileged. Choosing to live in Costa Rica and choosing to go without a car also speak of my privilege.  I'm fully aware of that, and I bow in gratitude.
Here are some of the lessons I've learned without a vehicle.  They're all 100% true, but before I try to sound too wise and observant, let me reiterate: I really really like not having a car here! It makes me feel super rugged and fierce like a true wanderer.  Or maybe a gypsy nomad.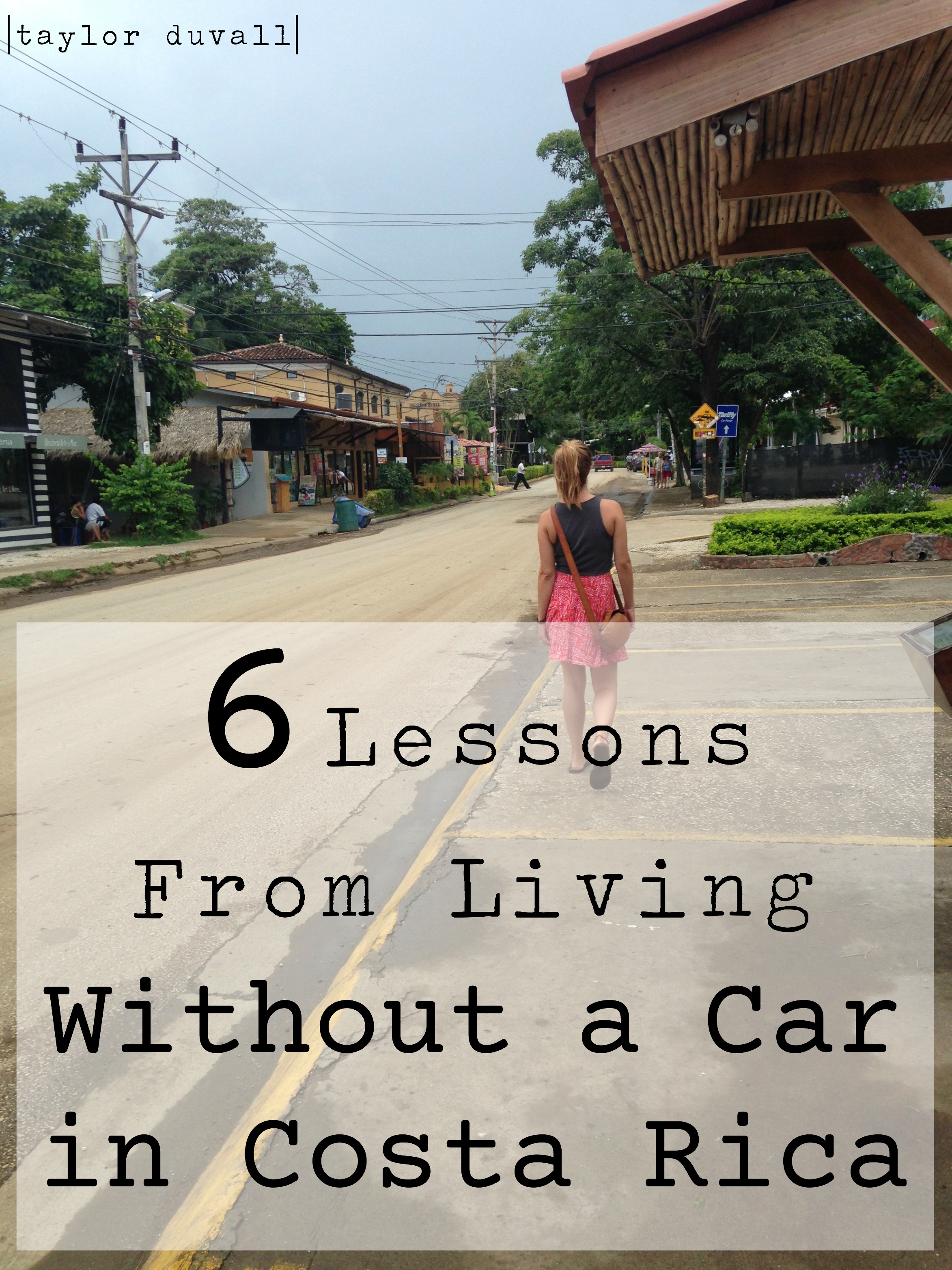 1. I'm strong
Physically.  I can walk up and down hills, I can walk long distances.  I am physically capable of touching my feet to the earth and walking.
2. I'm independent
I can walk alone.  As a woman, this often scares me.  But I am capable of facing this world without a chaperone.  Even in a foreign country.  Wisely, of course.
3. I'm innovative
When I need to get someplace that's too far to walk, I can figure out a way to get there.  This gypsy nomad is not stuck at home.  I can make things happen!
4. I'm aware
Slowing down from the mad freeway to a slow stroll on dirt roads opens up plenty of opportunities to notice all the things around you. You see people and nature; you have more time to be in wonder.
5. I'm human
Sometimes humans walk.  Sometimes we don't use modern technology.  Sometimes we simply need to be grateful for mobility and not worry about anything else.  Feeling the sand on my toes is enough of a reminder that I'm blessed.
6. I'm humbled
We're currently choosing to live without a car.  But for the first time in my life, I've had a glimpse into what it must be like to have no choice but to lack transportation.  I have a tiny view into what it's like to go without.  And I'm struck with compassion.
---
My Minimalist heart is loving the opportunity to walk everywhere.  I don't need to take care of a car or spend lots of money on gas.  It is in the plans to get one car soon, so we can do more country-wide exploration!  But as for now….  We walk!
ONWARD!
Everywhere is within walking distance if you have the time – Steven Wright
Love,
Me (AKA Gypsy Nomad)