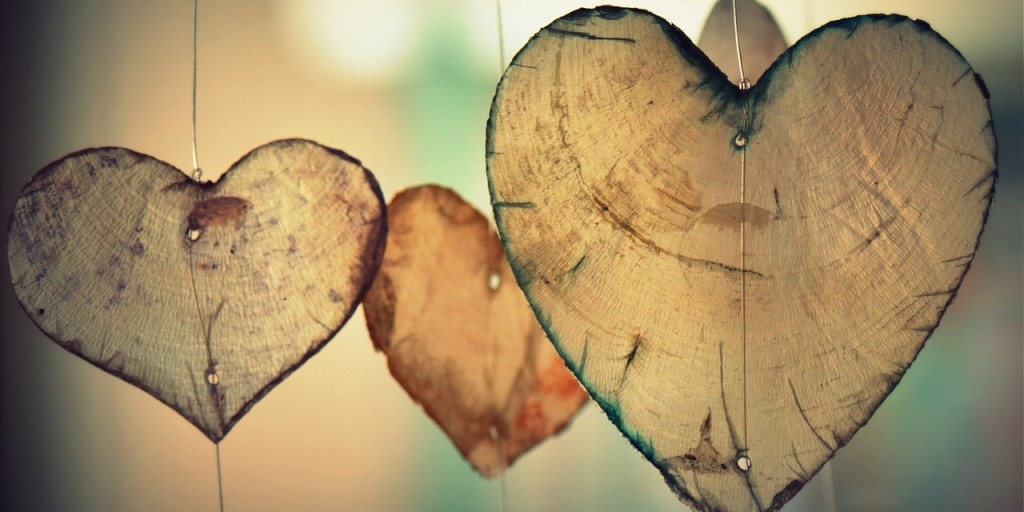 Most of the Millennial generation (born 1980 – 2000) are postponing nuptials far beyond the generations before them. 20% of Millennial-age adults were married in 2010, a sharp contrast to 59% in 1960.  Instead of spending our 20s in "wedded bliss," millennials are pursuing higher education, entrepreneurship, travel, social justice, and creativity – with many of us living lives that look more like gypsies than homemakers.
Millennials are using their twenties to benefit and enrich their own lives before adhering their lives to someone else.  They're learning it's okay to wait for marriage.
Marriage had its time of necessity. Men needed somebody to take care of the home and kids; women needed somebody to provide. But gender roles are blurring in today's world. Marriage right out of high school or college is no longer mandatory. We don't need it anymore. If we don't need marriage, we have plenty of space to wait until we want marriage.
Yet it seems that the pressure to tie the knot hasn't gone away with the same vigor. Millennials are still hearing from parents, family members and friends: "When are you going to get married?" or "A year together, start expecting a ring!"
Then there is religious pressure. In Christian culture there is still a push for early marriage, as being married is set up as the absolute ideal. Many churches do not hire unmarried staff members (despite the fact that Paul, a man who wrote the majority of the New Testament, and Jesus were unmarried). And whether people like to believe it or not, the "Save Sex for Marriage" talks are being registered in young adult's heads as "Let's hurry up and get to the wedding night."
Millennials, I'm here to offer a few reasons why it's OK to stick with your generation on this one. Sure, there are successful young marriages. If that's the burning desire in your heart, go for it!  But young marriage is not in the cards for everyone.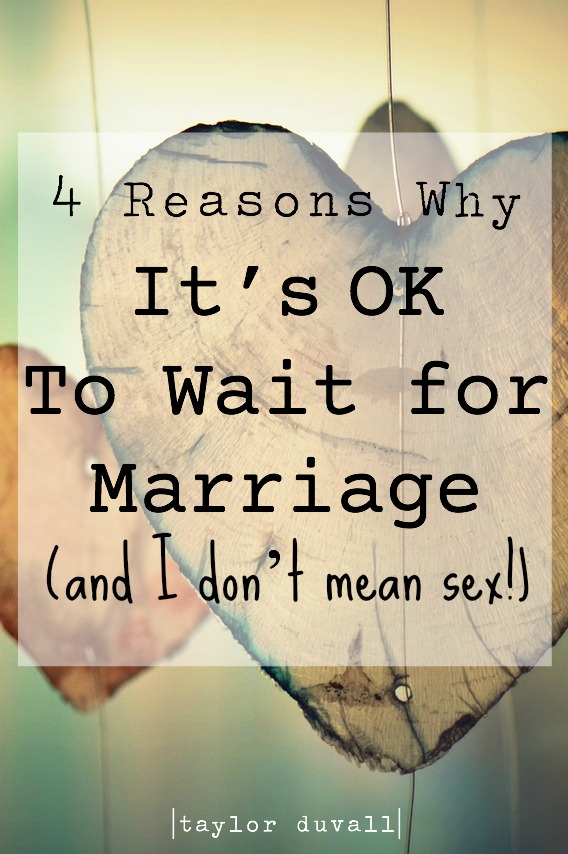 1. Marrying later allows you to learn about yourself 
The amount of mental, emotional, spiritual, and sexual growth that happens between late teens and early twenties is huge. We begin to experience life as adults.  That experience brings about change – it's ok to be patient while you ride that tide.  Take time to learn what you love and hate and what you're passionate about.  Try new things, find out how you like to spend your weekends, discover what you want in a partner, learn your travel preferences, etc.
2. Marrying later allows you to learn about your partner 
We all know it takes serious time before we can actually know somebody else.  You might know what their hobbies are, how they talk to their mom, and what makes them tick. But do you know how they deal with death or job loss? Do you know how they will treat you if you're sick in the hospital? Unfortunately, we can never be sure about someone (how could it be when it's even difficult to truly know ourselves?)! But giving yourself plenty of time to see your partner in many varied situations – good and bad – is priceless.
3. Marrying later allows you to explore now
I think the older generations got something backwards. Those before us worked hard, waited until old age to retire, and THEN explored the world.  But there are no guarantees!  Exploration and adventure can happen before retirement. Travel – or even move if you want to!  This can be a good time for career exploration.  If you get a degree and find out you hate your career, you have more flexibility in changing your mind when you don't have a spouse/family relying on you.
4. Marrying later allows you to have more sexual experience
I'm prepping for the hate mail, but I feel it must be said: every human being has sexual preferences.  Not every partner is going to be a good match simply because they have sex organs. We each desire certain things from our sexual partners.  When you don't rush into marriage, you have time to figure out what you want/need from a sexual partner. Books that say sex just figures itself out don't tell the whole picture – that is the case for only a lucky few.  Sex matters.  Marriage is a lot of nights in the same bed with someone – enjoy the sex.
Marriage is a big deal – financially, mentally, emotionally, sexually (all the "-ly"s!) – so there's no need to rush.  We have freedoms in today's world; we can slow down.  It is fully ok to take advantage of that – it is ok to wait for marriage!