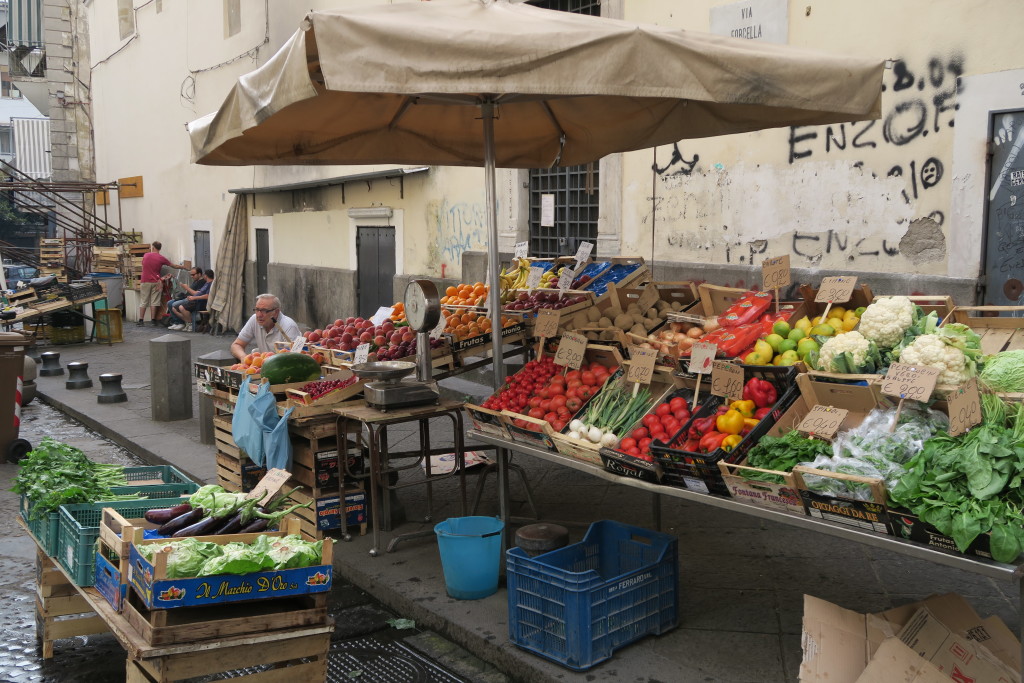 Naples is gritty. Where much of Italy feels like an idyllic dream pulled right out of a movie, Naples has some rough edges. It's a bit dirty, a bit rougher. Yet its authenticity is so charming, you cannot help but stare in pure joy.
You see mothers hanging laundry from three floors up as men sell fish underneath at the street market. You see kids playing ball in the busy streets while dogs try to beg for a bit of gelato cone.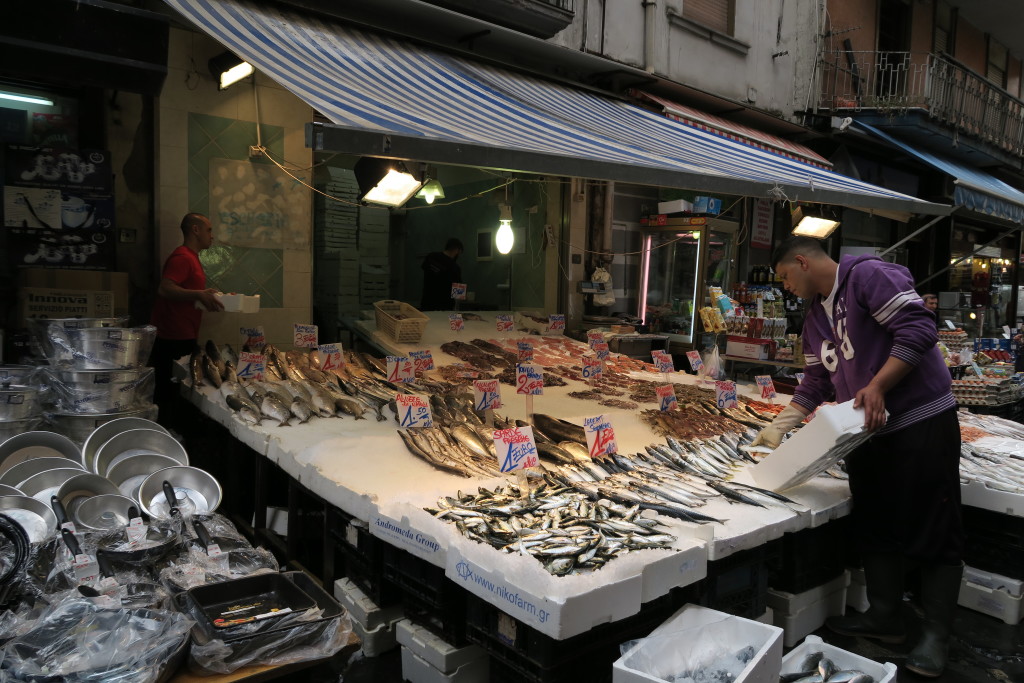 We only had a brief stay in Naples (with an Airbnb, of course!), but we enjoyed the experience. Of course, since it's only a short commuter train ride away (30 minutes maybe), we visited Pompeii as well.
Naples: Quick & Interesting Facts
The locals of Naples are called Neapolitans.
Naples has a straight main street going through a large portion of the area: Spaccanapoli. It's incredibly narrow, so cars don't go through most of it. If you get a picture of what Naples looks like in your head, you're probably picturing Spaccanapoli.
Naples was the most bombed Italian city in WWII.
The #1 thing we loved about Napes: the pizza. Holy carbs, batman, Naples is a pizza god. We didn't expect much less from the original creator of the pizza pie. Both Kyle and I agreed it was the best pizza we've ever had in our lives. (Mine, gluten-free, of course). Starita was our favorite pizzeria.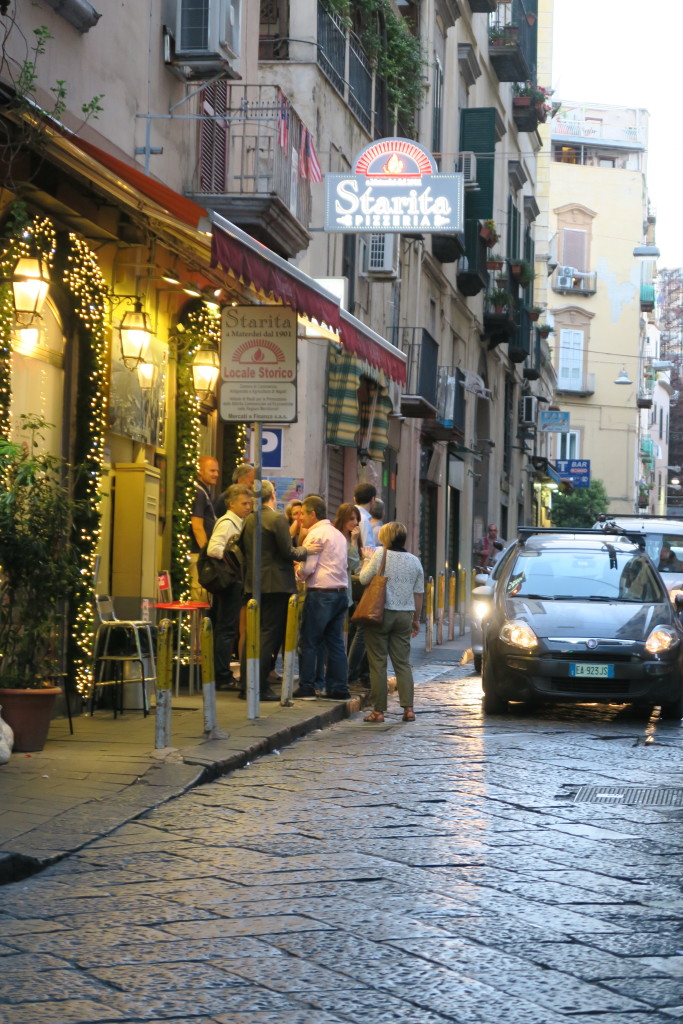 We also loved its proximity to the water. We ended up climbing Castel dell'Ovo and then finding some nice tables for an afternoon spritz. We got a kick out of watching everyone bath on the rocks.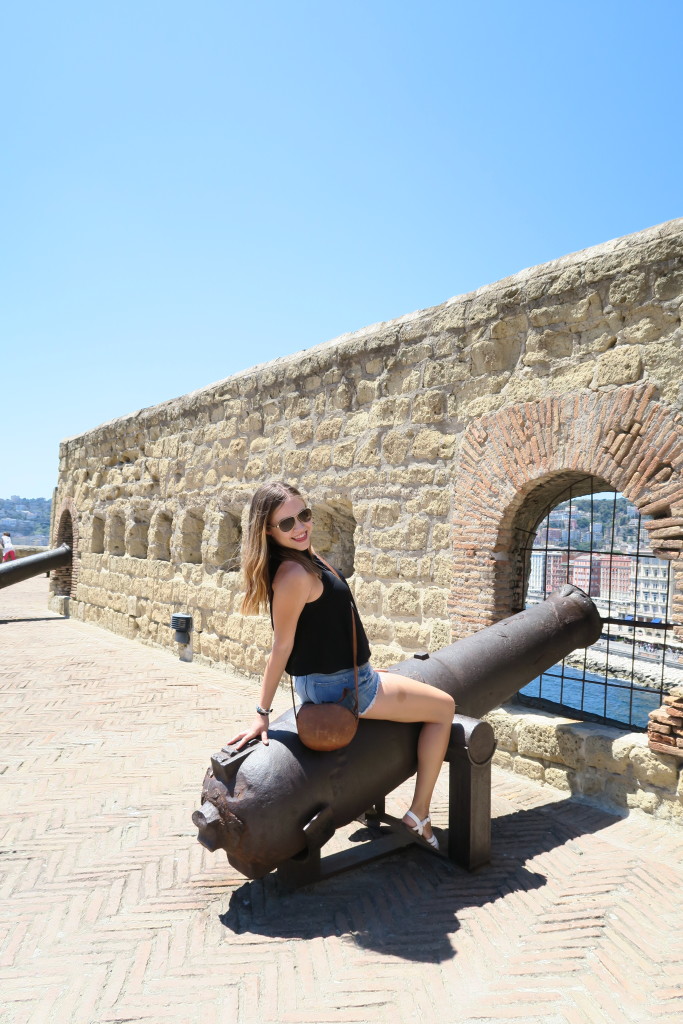 Pompeii: Quick & Interesting Facts
Pompeii was a thriving city until Mount Vesuvius blew in 79 A.D. The volcano's eruption ended up burying the entire city. Nobody in the immediate area was left alive.
The city wasn't discovered again until the 1700s.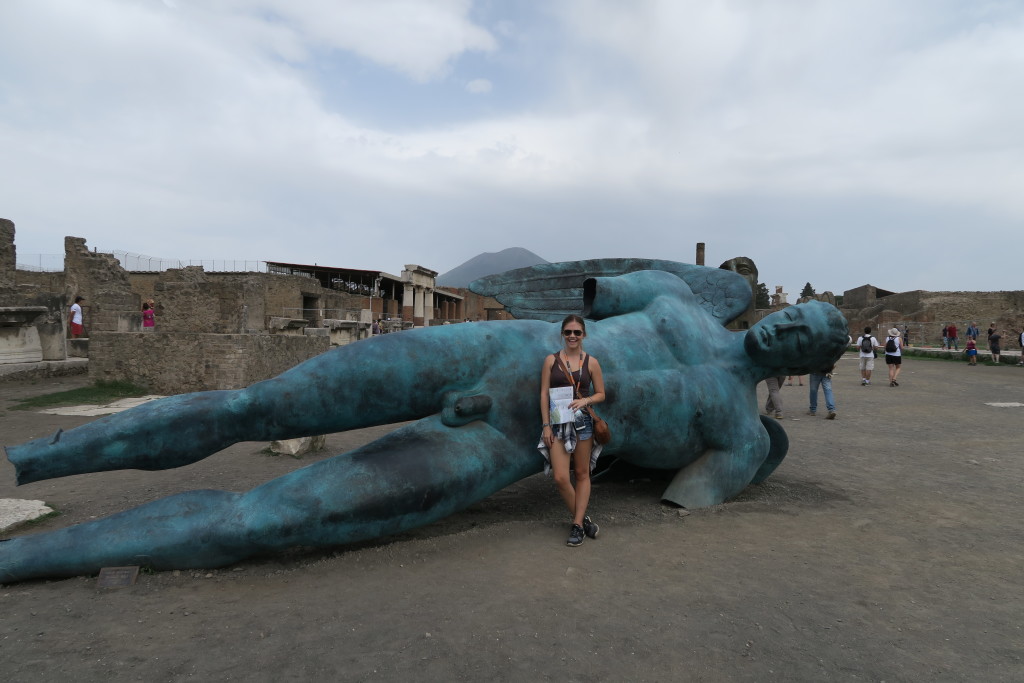 The ruins of Pompeii are amazing – but honestly, not as impressive as some other ruins we'd already seen in Italy. In fact, we visited Tivoli for a day and enjoyed the ruins at Villa Adriana much more than we did Pompeii.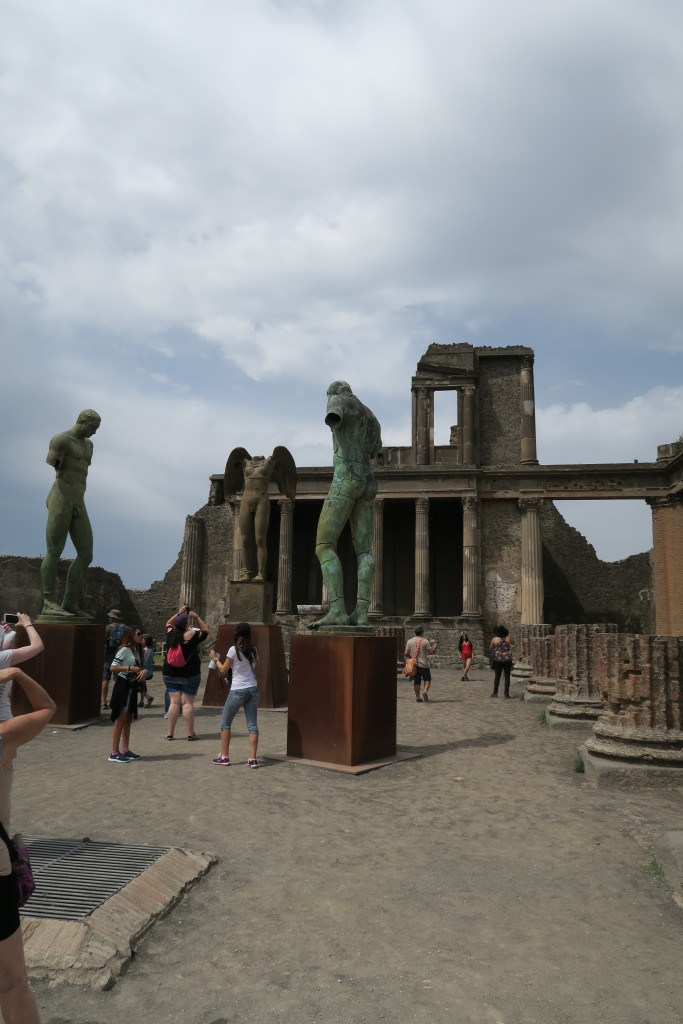 That being said, it was still an incredible and humbling thing to see. I splurged and got the audio guide to learn about as much as I could while we walked around.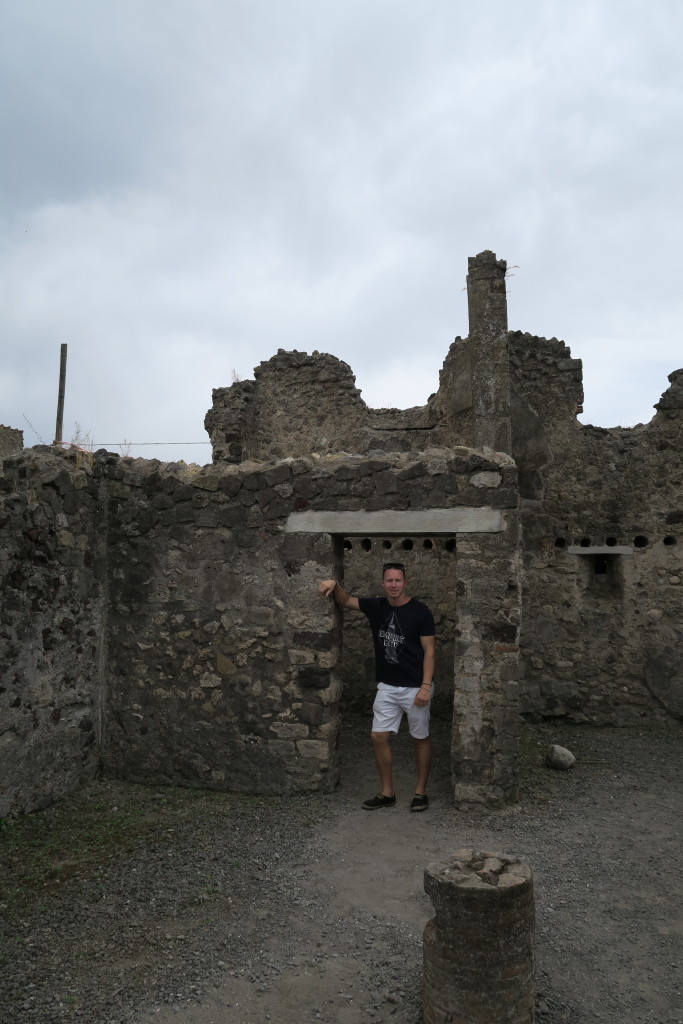 Ready for the biggest surprise in the world? The best meal I ate in Italy was found in a little side restaurant in the town of Pompeii – about a 15 minute walk from the ruins. I kid you not. The owner's son apparently has celiac, so he has mastered the art of gluten-free food. We adored it. The restaurant is called Osteria Da Peppino
Overall, our stay in Naples and visit to Pompeii were both great. They can't qualify as my favorites, but definitely another lovely look at Italy.