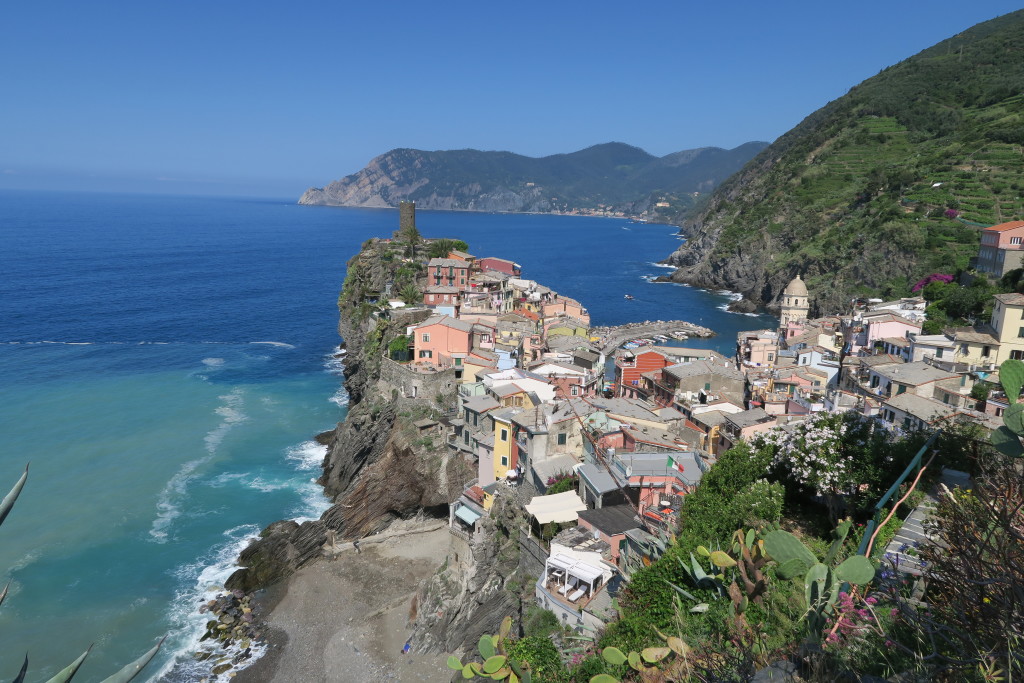 After we left our 6-week apartment in Rome, we jumped on three trains and made our way to Cinque Terre. I honestly hadn't heard of these five little villages until my Italy-obsessed mother mentioned them to me recently. I'm so glad she did. I'm so glad we went.
Cinque Terre was definitely one of the most beautiful places we visited in Italy.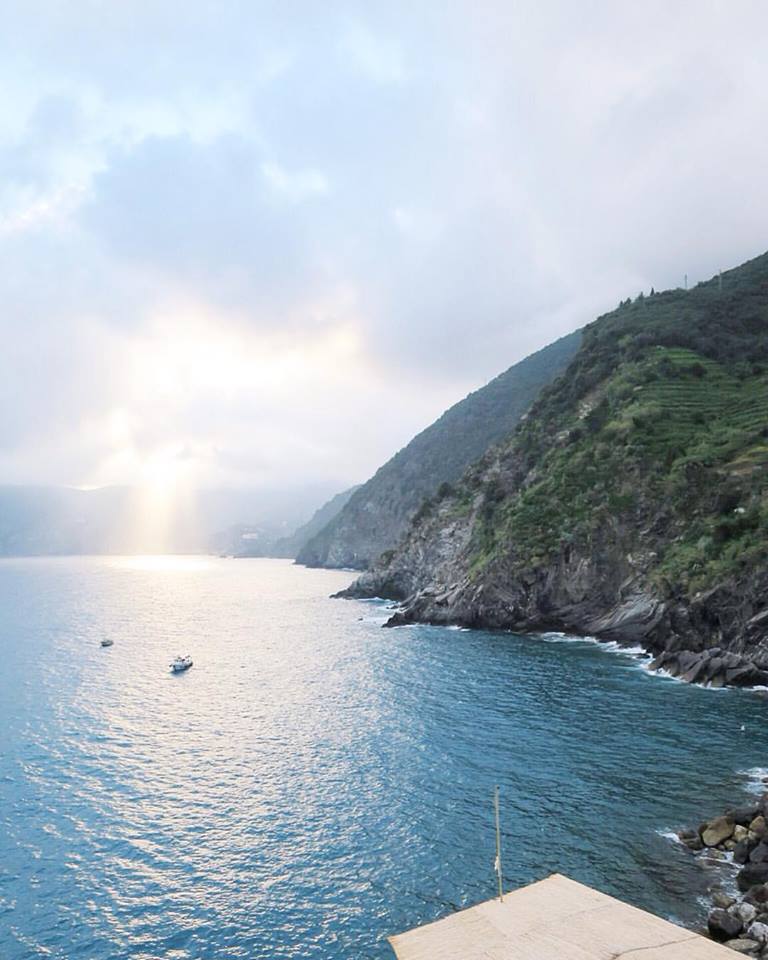 Cinque Terre: Quick & Interesting Facts
Cinque Terre means "Five Lands" in English. And that's exactly what it is – five small villages right next to each other. They are: Monterosso, Vernazza, Corniglia, Manarola, and Riomaggiore
The train will take you back and forth between the towns or you can actually hike in between them too. Many hikers come from all over the world to walk the seaside trails in-between the five villages.
The trails between the villages are actually a national park!
Cinque Terre's local wine is typically white and always delicious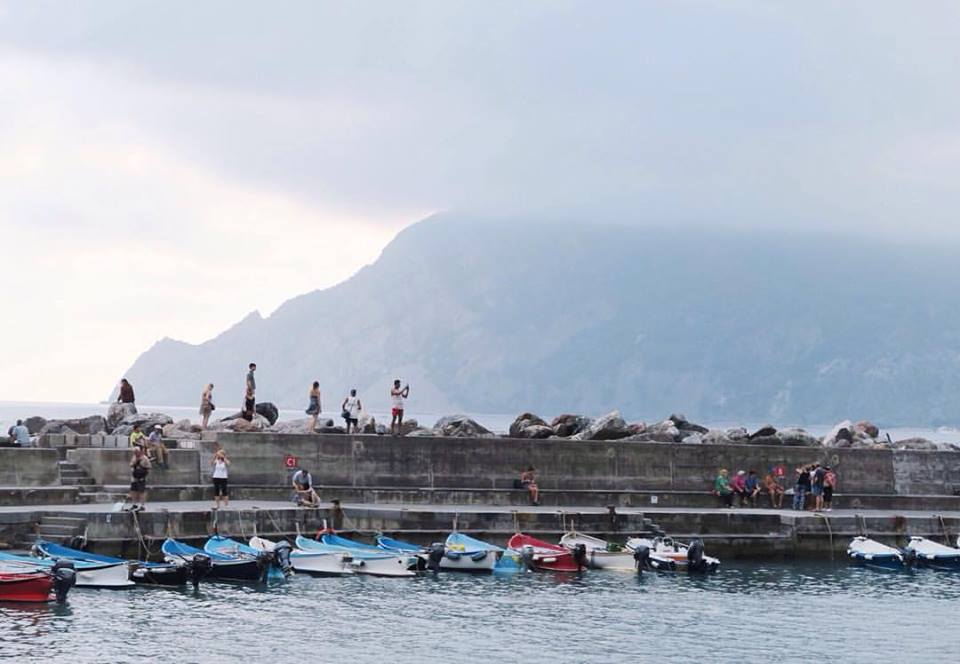 We decided to stay in Vernazza each night for the most romantic reason of all: it was the cheapest on Airbnb. We did visit all the other villages other than Monterosso. Vernazza, in the end, was by far my favorite. But each and every one of them is adorable, charming, and breathtaking.
And each one is a killer butt workout. I'm not joking. Stairs upon stairs upon stairs upon stairs.
The food was a bit more expensive than Rome, and though we had some killer meals, there were a few mediocre meals too. Mediocre is an extreme rarity in Italy. So take that for what it's worth. The views from restaurants were incredible though.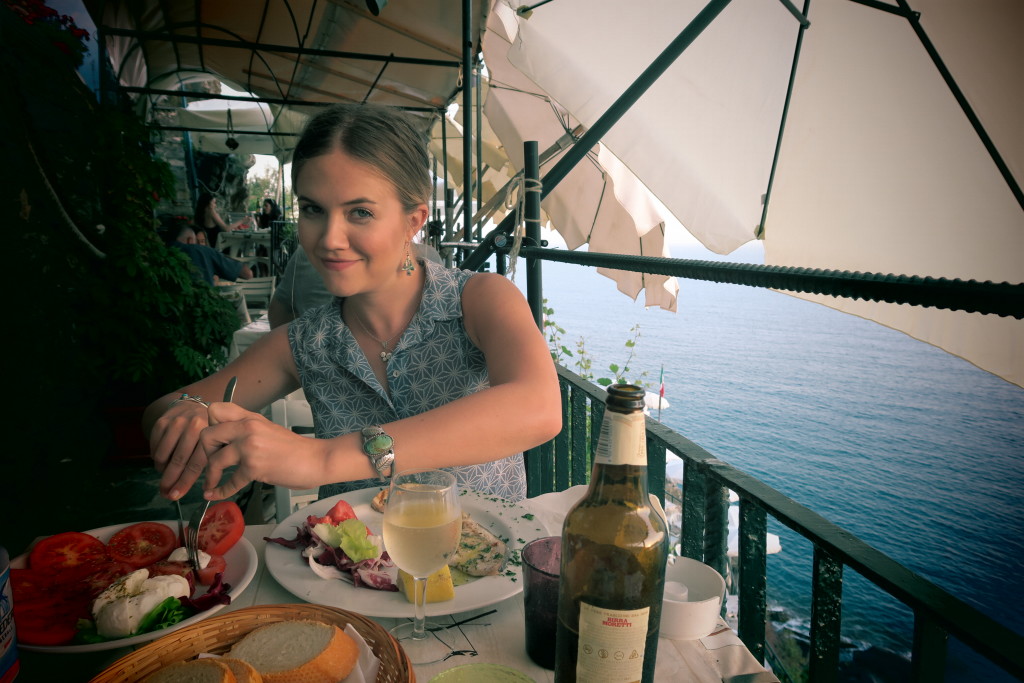 We hiked between Vernazza and Corniglia. It was an easy-to-moderate walk, and we loved it. There was endless picture taking opportunities. We then took a train to Manarola, and one to Riomaggiore. (The trains are a rip off. 4 euros between each of the villages each time – no matter how close you are.)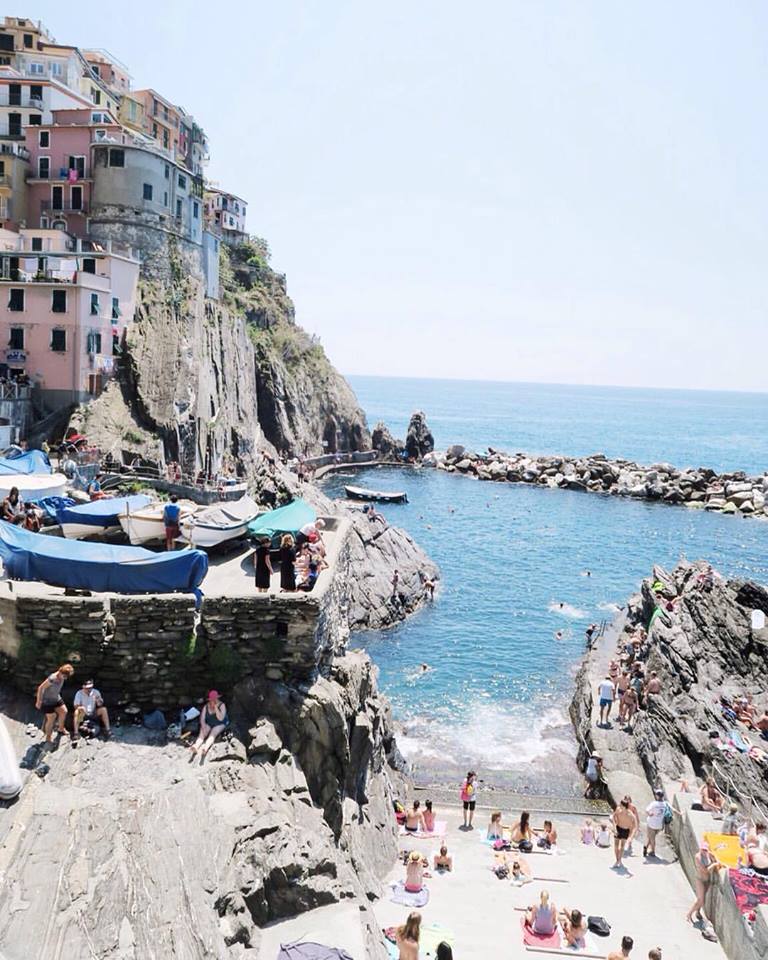 Kyle painted a lot while we were staying here. We didn't have wi-fi, so I wrote in my journal and read quite a bit. It was a lovely, relaxing stay.
One night we did a wine tasting of three white local wines. We ended up meeting an Australian couple and visited with them while sipping. It was a lovely evening!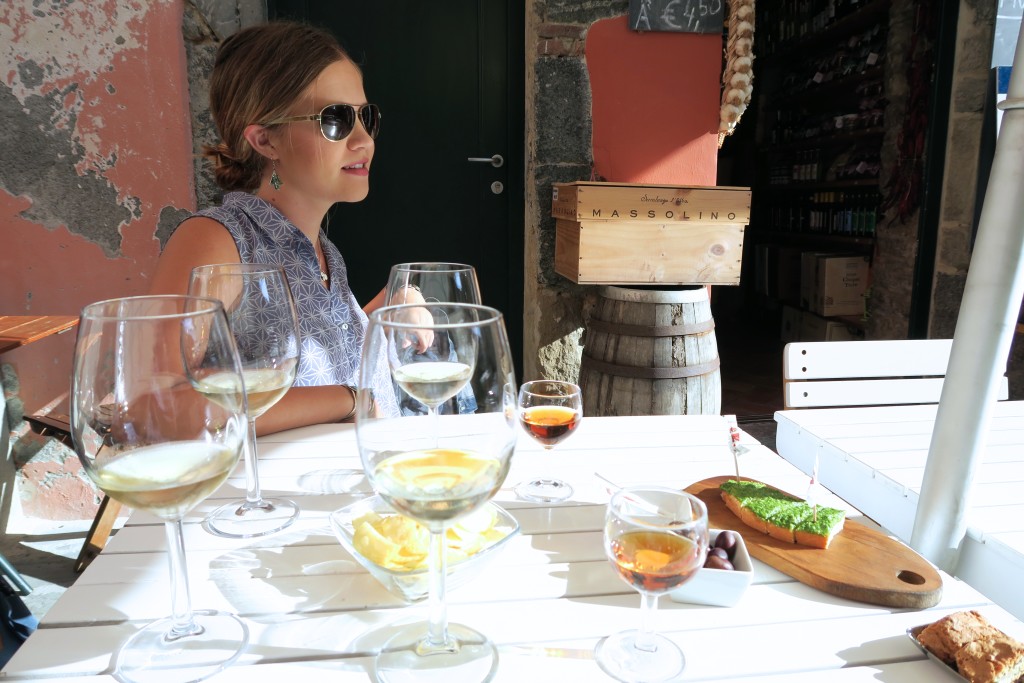 Real Cinque Terre Conversation:
Me: Babe! Italy is my favorite country ever. Do you think they'd make me an honorary citizen because of all the wine I drink?
Kyle: Definitely because of that.
Me: That's what I thought.