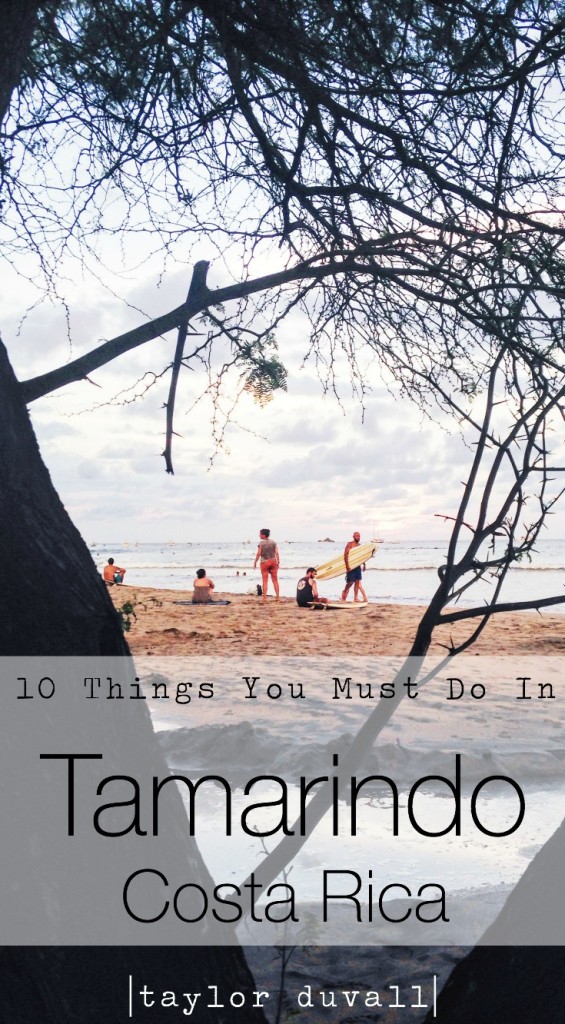 For #ThrowbackThursday, I wanted to present you with the 10 things you simply must do in Tamarindo, Costa Rica! As most of you know, we spent almost 8 months in the area (and also vacationed there before). We left in April, but loved our time and always recommend it as a wonderful vacation spot.
I'm assuming you already know surfing will probably be your #1 activity, so I won't bother mentioning it. But know there is actually so much more to do in Tamarindo. In fact, I'm not a surfer at all and kept myself busy the entire time.
Without further ado… Here are the 10 things you must do in Tamarindo, Costa Rica.
1. Take a Sunset Cruise on a Catamaran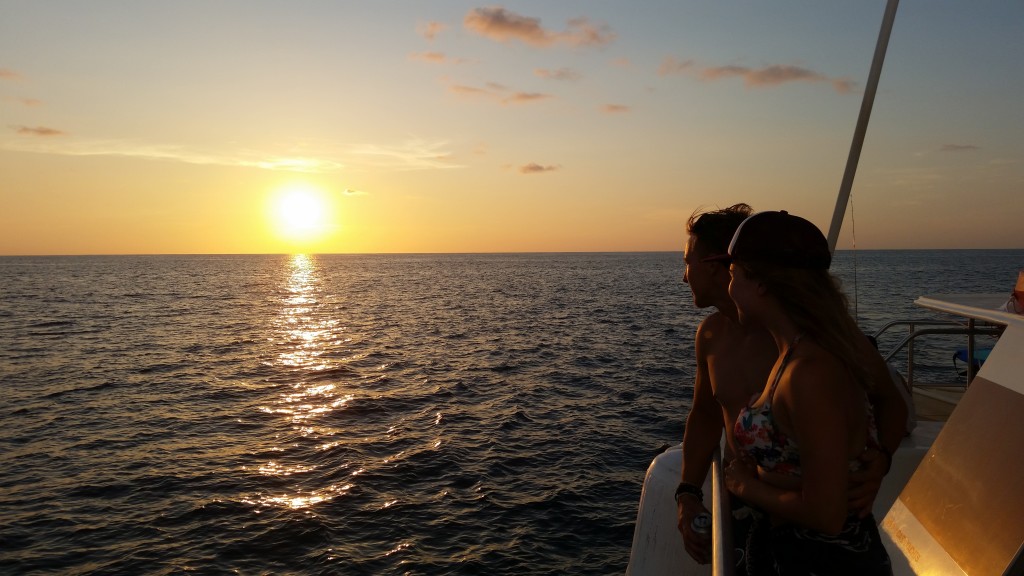 Some of the best experiences we had in Tamarindo were undoubtedly on the Sunset Cruises (affectionately titled "The Booze Cruise"). For less than $90, you will get unlimited alcohol, a lunch, time to swim/snorkel in the Pacific (and often see beautiful sea life), plenty of boat lounging time, and the most gorgeous view of sunset.
Simply because this is a Booze Cruise does not mean older travelers should stay away. I went on a sunset cruise 3 times and never experienced out-of-control guests. I took my very own parents on the catamaran, and they loved it.
I recommend Marlin Del Rey.
2. Sip Mojitos at the El Be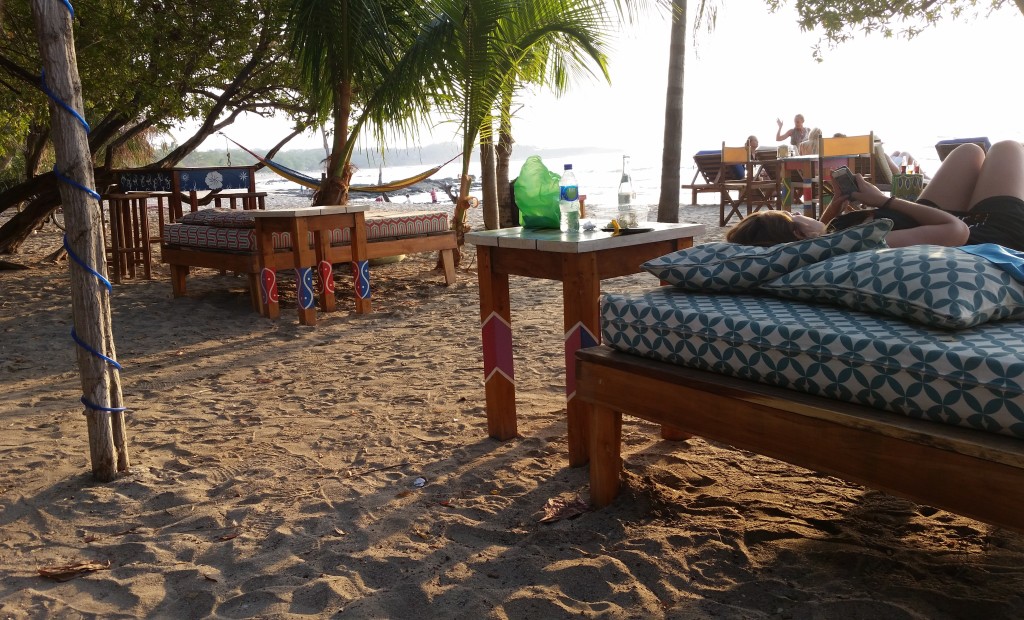 Without any doubt, El Be is the coolest beachside spot in Tamarindo. With lounge chairs and beds, tree swings, bean bags, hammocks, and regular tables and chairs – you have plenty of options for relaxation right on the sand.
El Be has a happy hour each day and the mojitos and beer (Imperial and Pilsen are the local beers) are half off. El Be makes the best mojitos around! So either bring your swimsuit and chill here for your day of beaching, or come in the late afternoon to watch the sunset as you drink away your cares!
3. Go on a Beach Crawl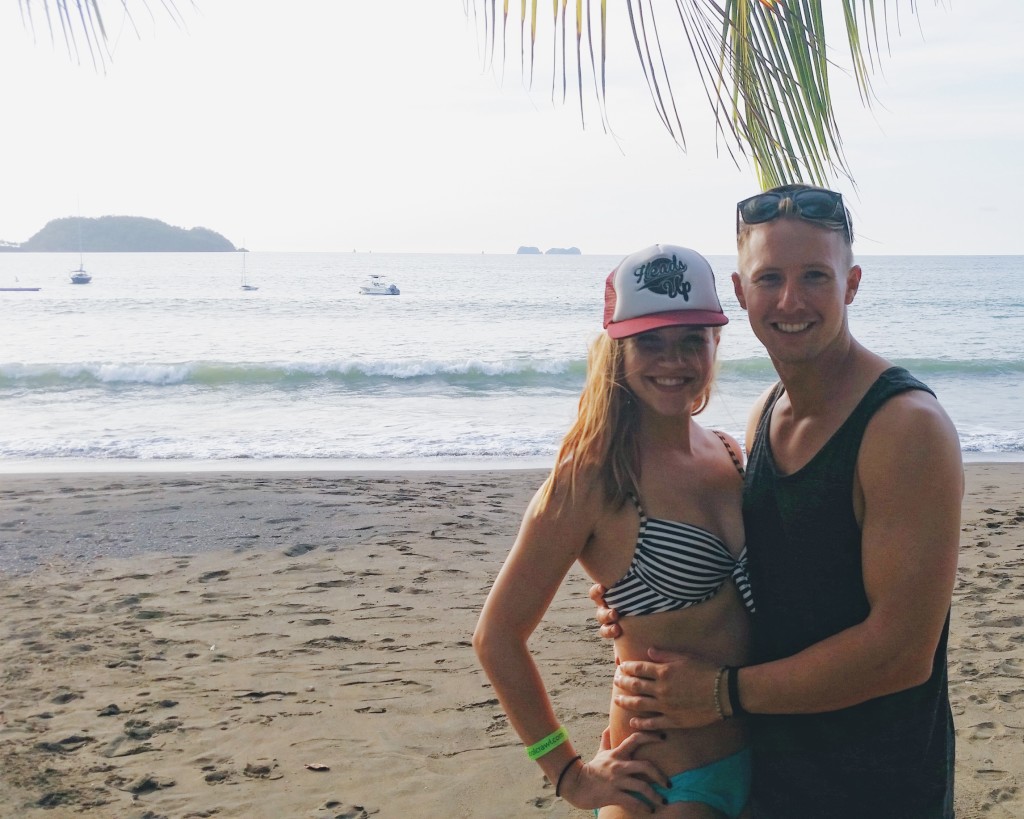 Tamarindo's Beach and Pool Crawl is one of the best experiences around. You gather on a bus that takes you to other beaches or resort pools in nearby towns. At each stop, you get a free shot and then can order whatever other drinks you'd like.
This is a great way to see some places other than Tamarindo while having a fun group experience.

4. Stay at Casa Monacita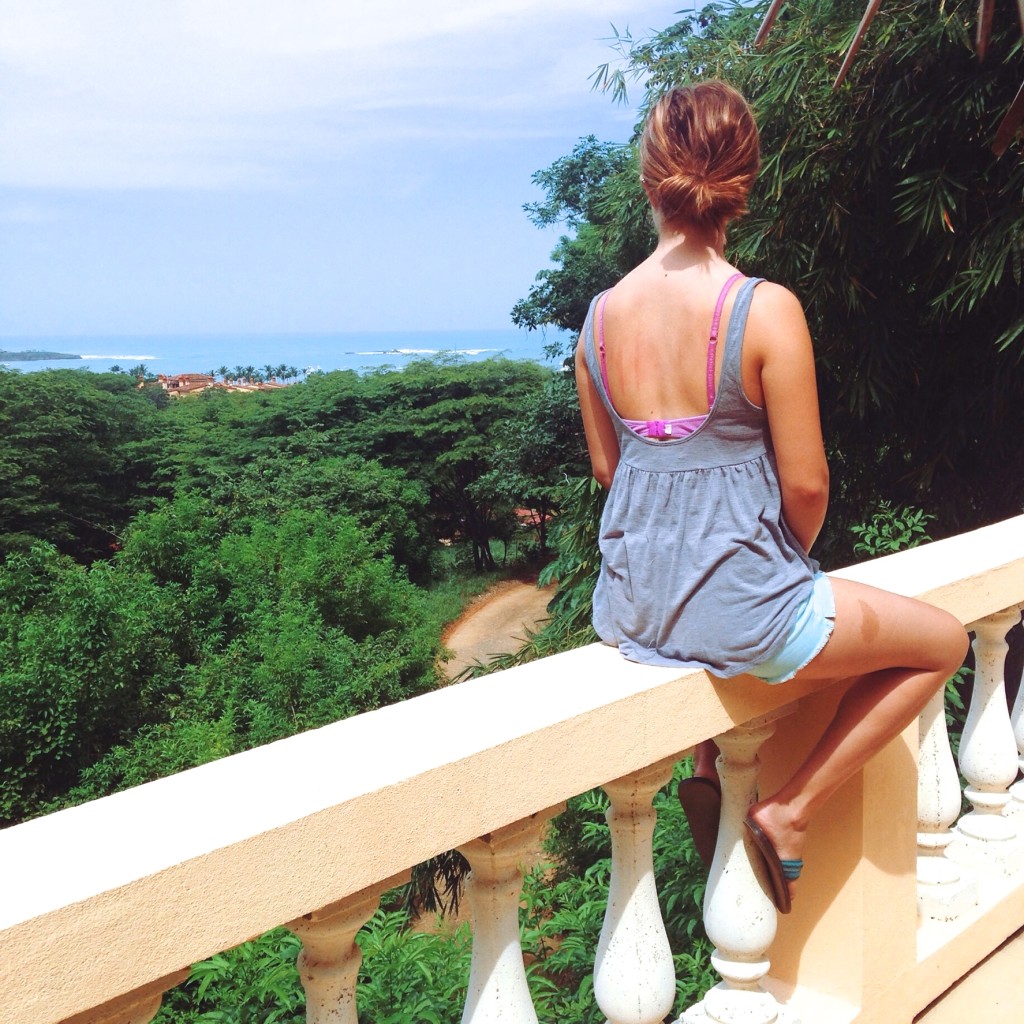 We have stayed at Casa Monacita twice and loved it each time. It's located up a hill, so you can have a view of the Pacific Ocean from their private pool. There is also a top patio deck that is perfect for lounging, eating, and soaking up the Pura Vida vibes.
Keep in mind, to get the benefits of the view from a hill, you do have to climb up that hill to get there. It is totally worth it as long as you are physically capable of waking up an incline. Bonus: you burn off all those alcohol calories!
** For everyone else, here is an Airbnb travel credit so you can save on your Tamarindo stay (or any other trip you might be taking!) **
5. Eat Plantains Just About Anywhere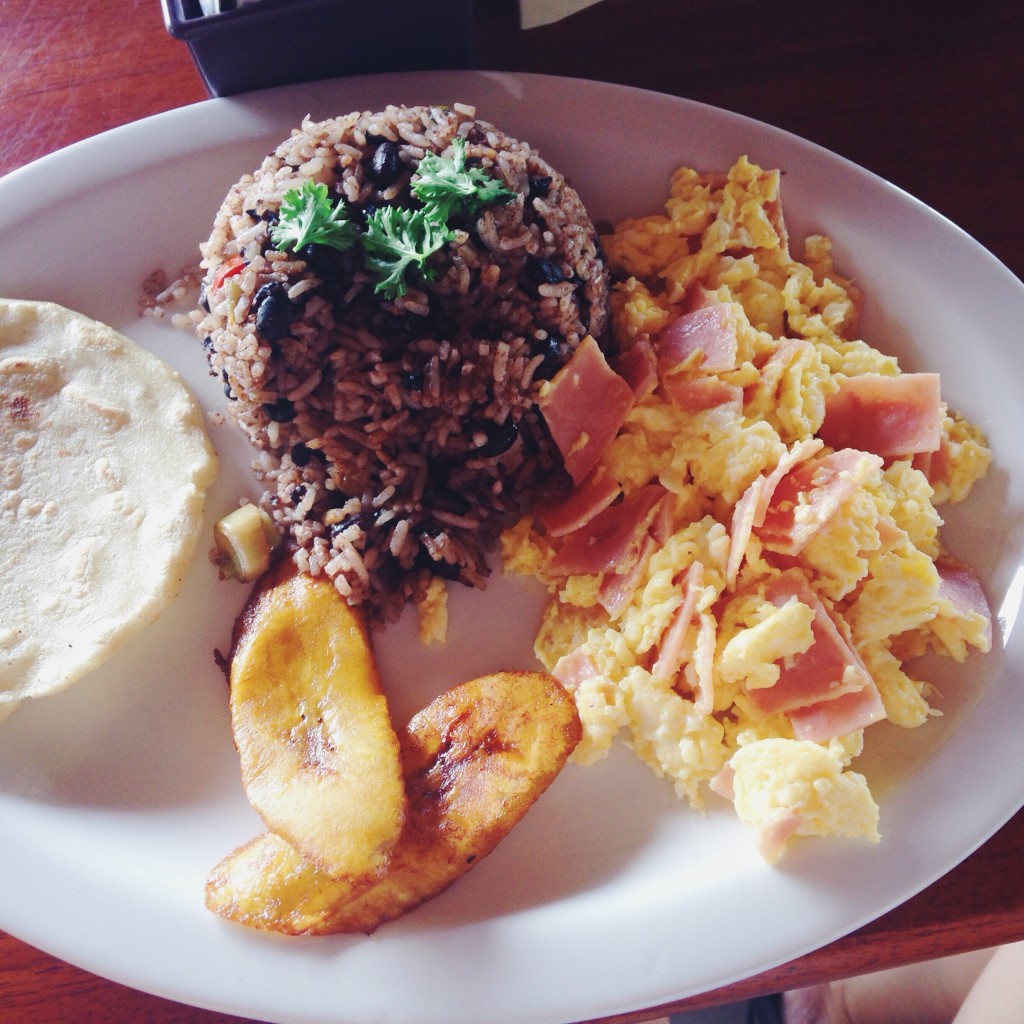 Gallo Pinto: the typical breakfast
You cannot go to Costa Rica and not eat plantains. It may be a crime. Nearly every restaurant will prepare them. You can often have them with breakfast if you order Gallo Pinto. They also come with Casado plates. You can order the fried and smashed (patacones) as an appetizer too.
You should also try the plantain chips at one of the small grocery markets. I like the kind with lime salt!
6. Walk Over To Langosta Beach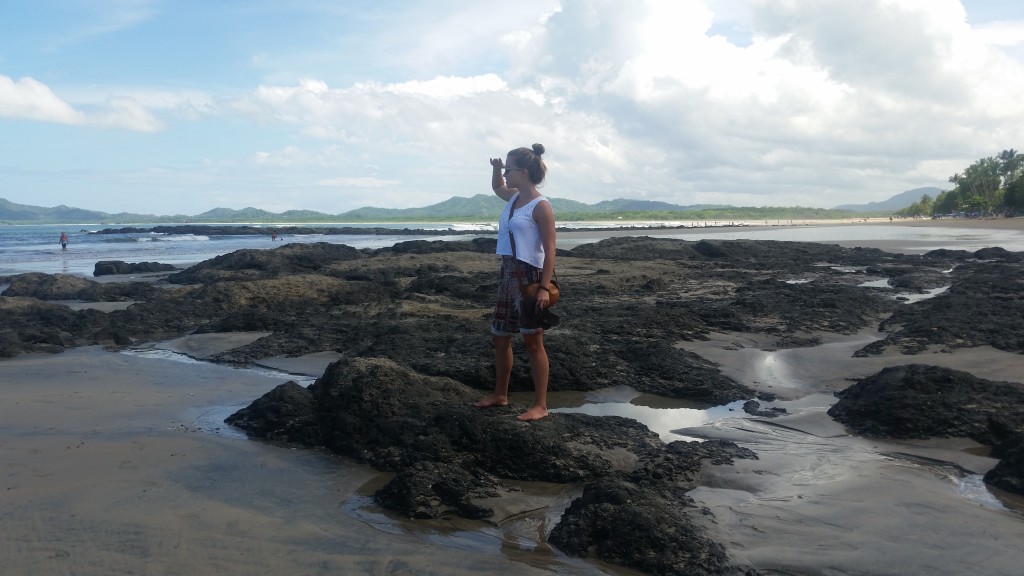 During low tide, you can actually walk to Langosta Beach on the ocean side. Check with a local or your hotel manager to double check that it's a good time to get around. Once you know the water will be down for a bit, it is a gorgeous walk from Tamarindo Beach to Langosta Beach. You will see volcanic rock, little pools, and plenty of crashing waves.
Langosta is a far less tourist-populated beach, so even if you don't walk around on the beach side, you should visit anyway. It's about a 20 minute walk if you take the main road. Eat a nice dinner at Cala Luna while you are there.
7. Zip Through Black Stallion & BBQ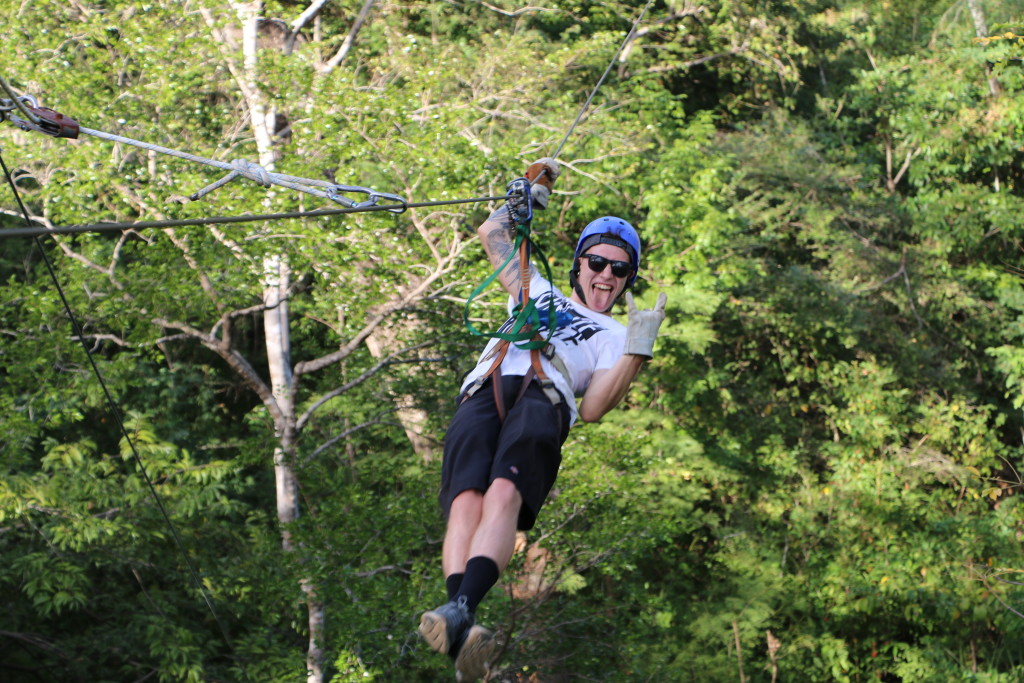 My goofy lil bro enjoying his zip
It could be argued that my favorite experience overall was the time we spent at Black Stallion. Technically situated in the next town over (Villa Real), Black Stallion is 33 acres of Costa Rican wonderland. You can get a package that lets you zip line (the best zips I've been on for sure), horseback ride, and finish up with a delicious BBQ.
We did the entire package once, but also did just the BBQ portion twice. It always makes for a memorable and enchanting evening.
8. Explore On a Day Trip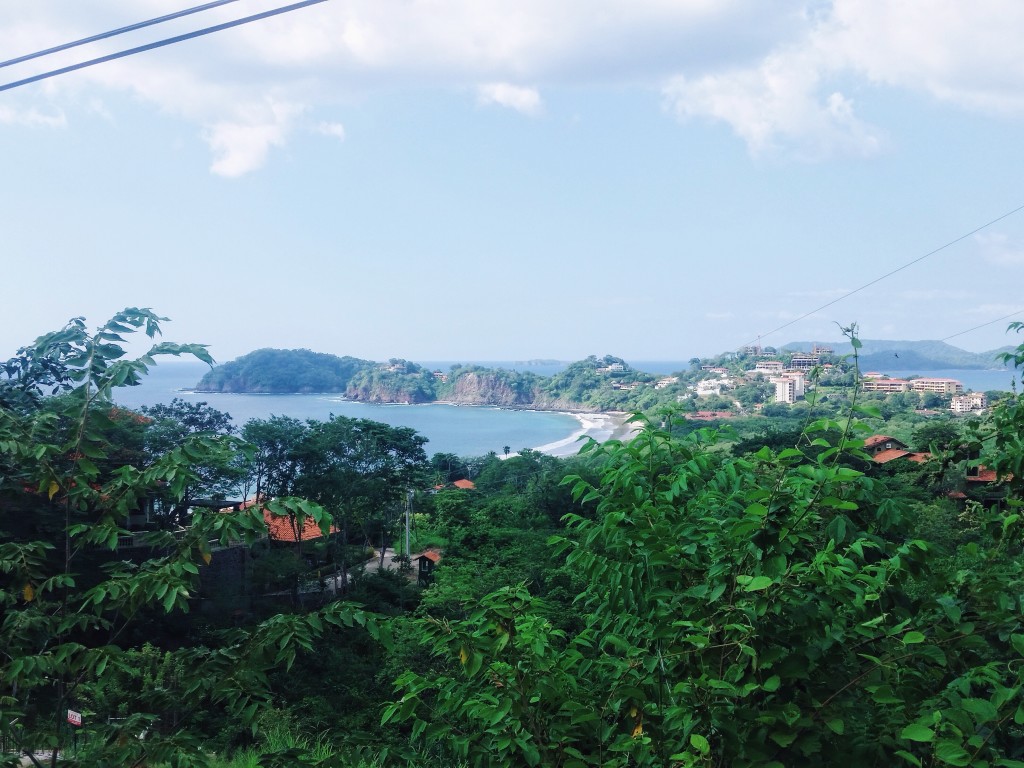 Flamingo Beach during wet season (nice and greeeeen!)
There are plenty of beaches nearby that you could visit on a day trip. Grab a taxi (never spend more than a dollar a minute for a taxi!) I recommend each of these spots that are about 30 minutes away:
– Playa Flamingo (eat at Coco Loco)
– Playa Conchal (the sand is actually small seashells)
– Playa Avellanas (surf here and drink a frozen mojito at Lola's)
9. Take a Yoga Class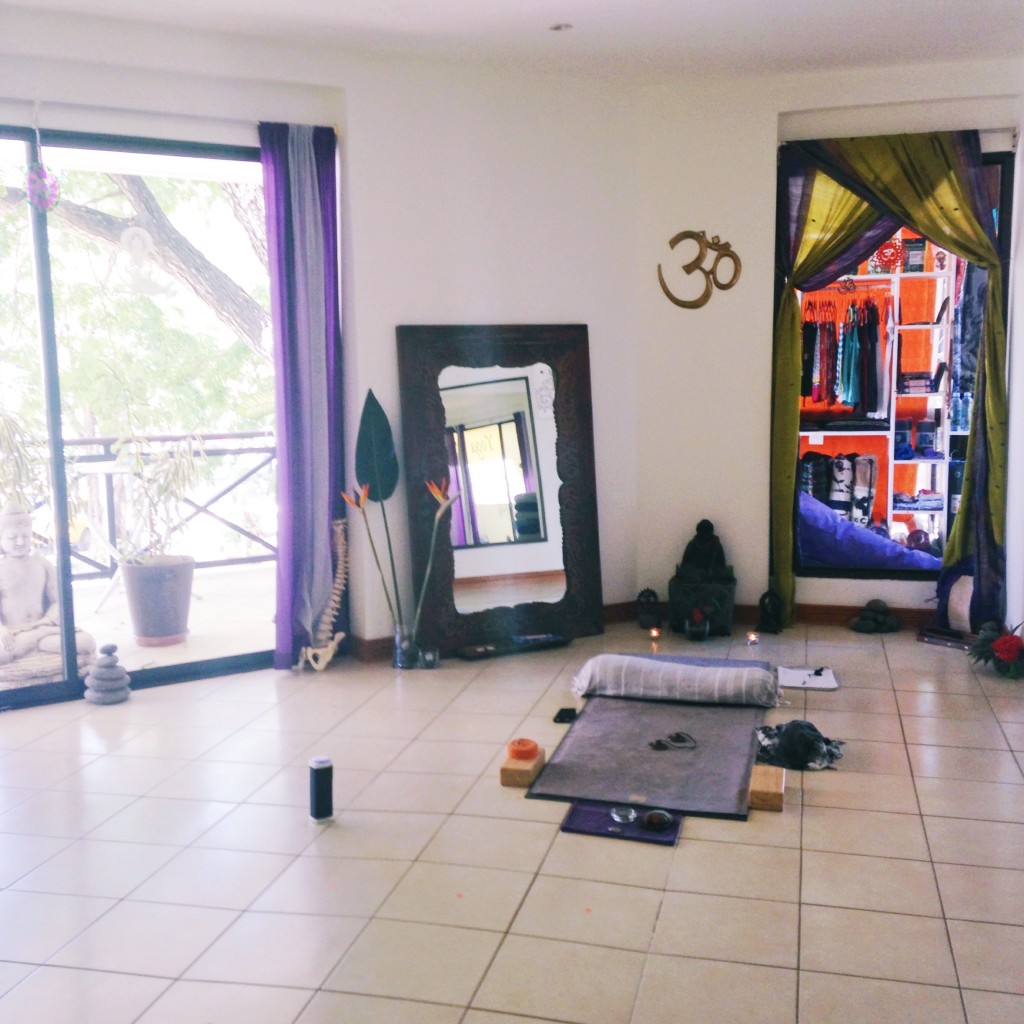 Yoga is a big deal in Costa Rica. In fact, you won't find a gas station in Tamarindo, but you can be sure that there are plenty of yoga studios. Even though I have practiced yoga for many years, I have never had a better or more fulfilling experience than taking yoga in Tamarindo.
I highly recommend visiting the Ser Om Shanti yoga studio. These are bilingual classes (English and Spanish), and I guarantee you won't be sorry.

10. Beach It
You cannot go to Tamarindo and not just chill on the beach. The whole point of Pura Vida is to enjoy the pure life. Take it easy, buy a dollar coconut, and soak up the sun.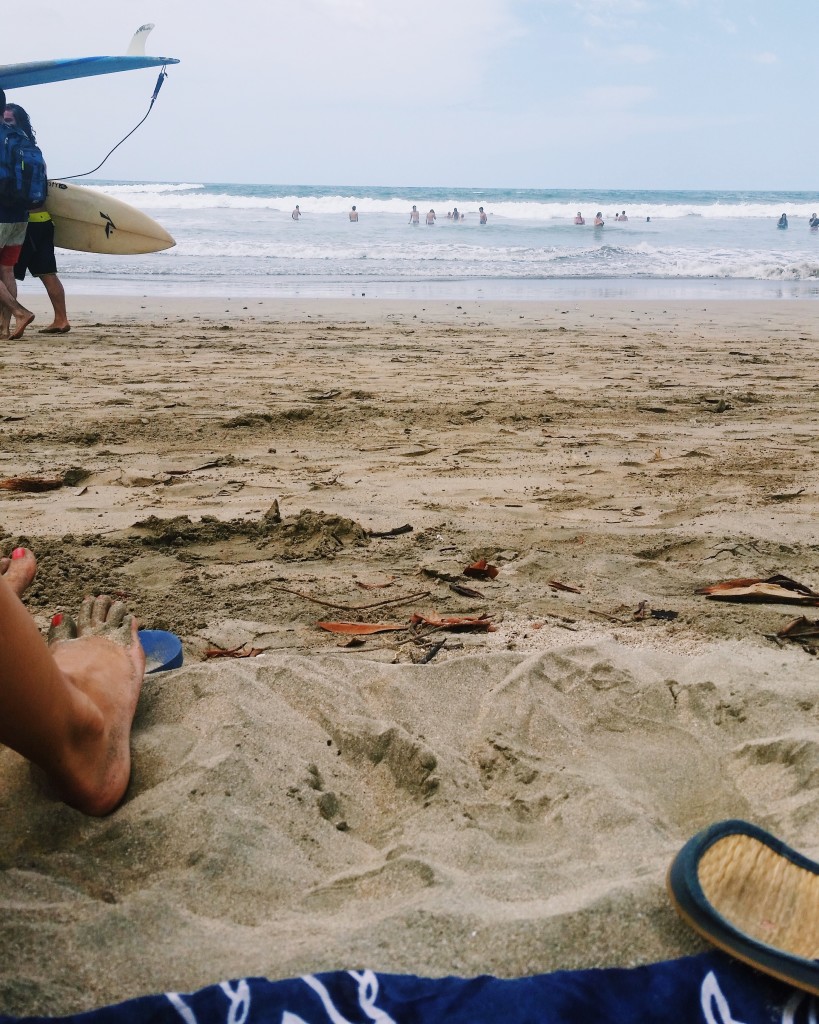 Enjoy your Pura Vida vacation! For more info on Costa Rica and to read about our adventures, check out the Costa Rica travel section.