I'm living in Italy right now. Nobody goes to Italy and thinks, "This is the perfect time to cash in on my New Year's Resolution and lose 10 pounds."
You eat in Italy.
You eat bread in all sorts of forms. Croissants, loaves, pasta, pastries, pizza. You eat cheese in sorts of forms. Melted. Sliced. Shaved. Gooey. You drink wine in one form: plenty.
I have never had a metabolism that allows me to eat all I want without gaining weight. I have never had washboard abs. Sure, I've never been highly overweight, but I have also never been without a little extra flesh – even at my leanest. (If you don't believe me, know I am in control of every photo I put on social media.)
For many years, I equated shame with weight. If I lean over and my jeans created a crease where my belly flopped out a bit, that equaled unloveable. If my arm was close to my side and the flesh spread out a bit, that equaled unworthy.
Through practicing the art of self-love, self-care, and good health, I have managed to overcome these negative thought patterns… for the most part.
Enter Italy. Italy is a gluten-free powerhouse with homemade and handmade GF pastas, breads, pastries, and deliciousness for my Celiac-y self. Everything tastes like an orgasm. I close my eyes and moan when the gluten-free bruschetta touches my taste buds, people. It's food magic.
I eat in Italy, but I also walk and walk and walk, so I wasn't concerned at first. Until one morning I woke up and realized, "I could get fatter in the two months here." Then those shame gremlins (as Brené Brown calls them) started creeping up saying, "If you get fatter, you will be unloveable."
You know what? That's a load of shit.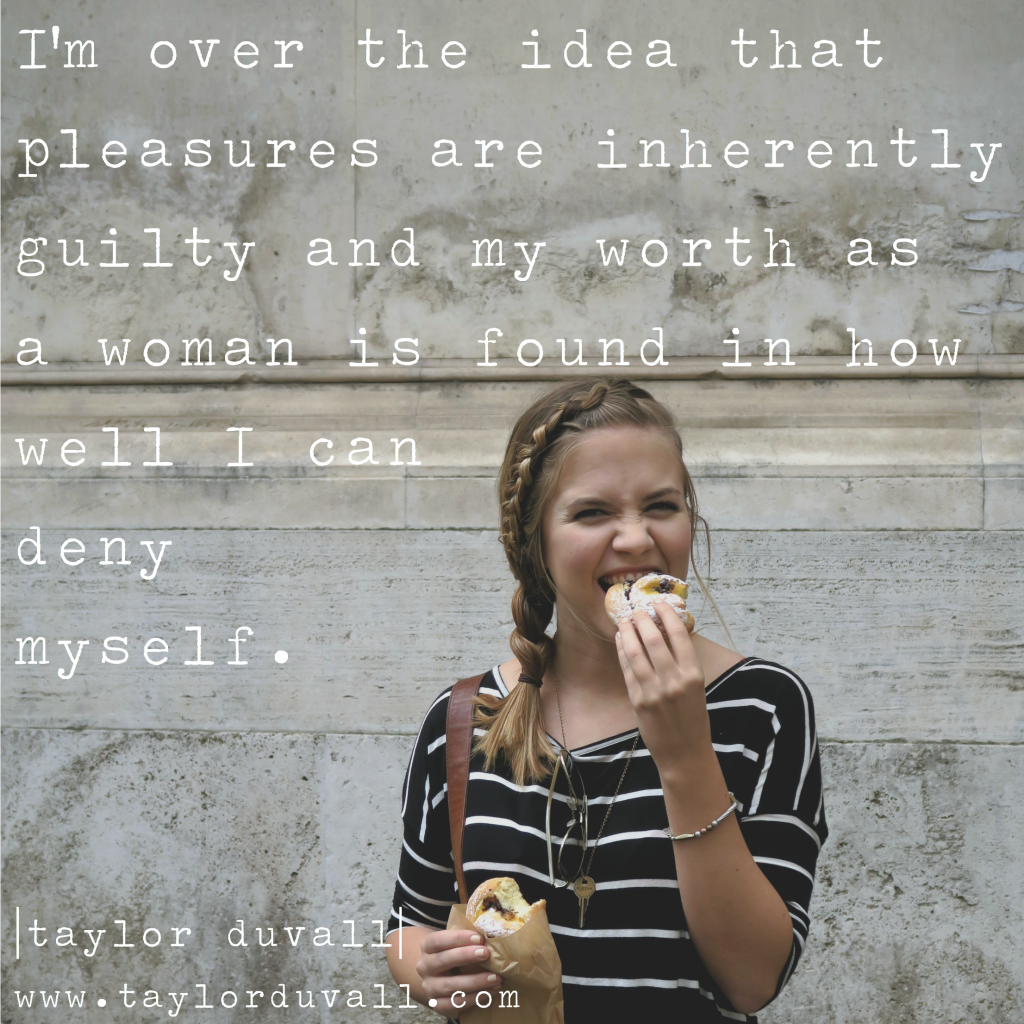 I am in Italy. I am going to eat Italian food. Not just eat it – enjoy it. I'm over the idea that pleasures are inherently guilty and my worth as a woman is found in how well I can deny myself.
I'm gonna eat the gluten-free pizza with buffalo mozzarella and proscuitto. I'm having gelato for breakfast. You know why? There are worse things.
10 Things Worse Than Getting Fatter
1. Spending lots of money to live in Italy for 2 months, but choosing the side salad instead.
2. Allowing shame to dictate my whole entire freaking life.
3. Being grumpy because the hot man across from me (AKA The Boyfriend) is eating his 6th slice of Napoli pizza while I'm gnawing on some lettuce. (For what it's worth, I ate the whole damn gluten-free handmade Napoli pizza myself. Except for one slice that I ate for breakfast the next morning.)
4. Letting the patriarchy determine what women should look like in order to be good enough, sexual, or successful.
5. War. War is definitely worse than getting fatter.
6. Wondering if my tummy is popping out instead of wondering how Michelangelo managed to carve David's large… torso.
7. Not enjoying the taste of wine as it is supposed to be tasted, the Italian way: with an extra glass.
8. Getting small. And I don't mean on the outside in pounds and fat. I mean small on the inside. Shrinking my soul into a concave wisp of unworthiness that believes I'm not strong or powerful enough to occupy space simply because I licked on a cone of gelato.
9. Being so self-involved that I think the citizens of this globe notice when I go up 4.2 pounds.
10. Missing out. On the wild, electric, mystical, transcendental pleasures of life. Missing out all all the joyous flavors life offers. Missing out on the wholeness of the human experience – including good food. Missing out on ENJOYING.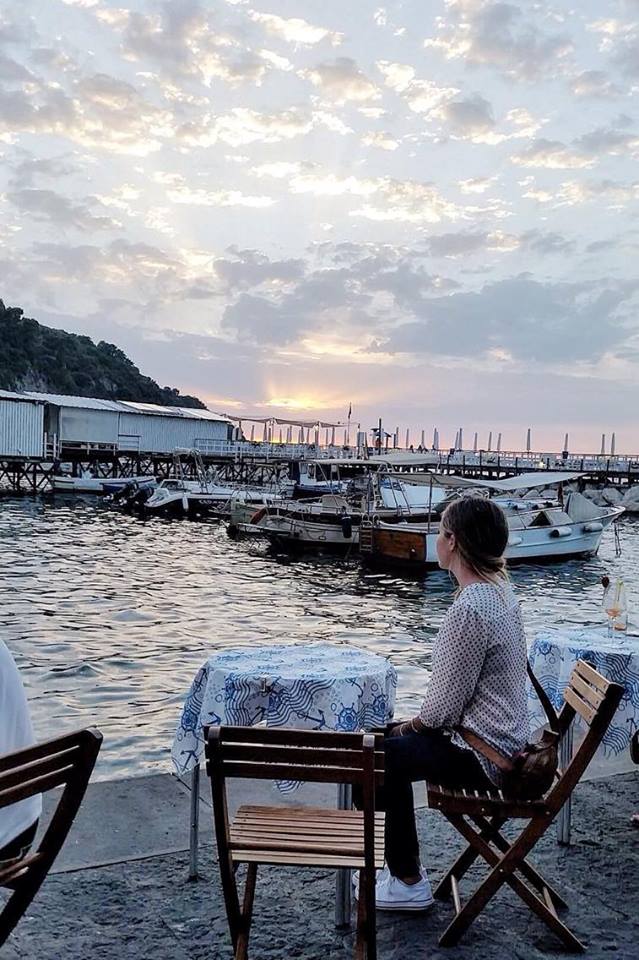 I'm not advocating obesity, high blood pressure, and diabetes. I'm not talking about binging or numbing through overeating. I believe in moderation, vegetables, and exercise. I want to be healthy, so I can live a long, interesting, and full life.
But.
I'm over worrying about whether or not I should pee before weighing myself. I'm actually over weighing myself.
I'm over drawing a connection between my carbohydrate intake and my lovability.
I'm over denying myself the pleasure of enjoying good food because heaven forbid I don't adhere to the ideal weight number for 365 days x 70 years.
In case I didn't say clearly enough that there are many things worse than getting fatter, allow Eat, Pray, Love to do it for you. This is my Italian motto:
Eat well, my friends, and love yourself.
Tay